All rights reserved 2006-2010.  All content belongs to Sniffapalooza Magazine.  All articles by individual writers and contributors, understand and agree that each article that is accepted by the Editor for publication;

becomes the property of Sniffapalooza Magazine for the sole purpose of publication for Sniffapalooza Magazine. Articles may be archived for permanent use on the web site for Sniffapalooza Magazine and for future issues. 

All articles remain the property of Sniffapalooza Magazine for display purposes only.

Sniffapalooza Magazine is independently owned and operated by Raphaella Barkley.

FiFi Finalists logo courtesy of the Fragrance Foundation.

Scents My Sister Loved

Essays By Mark David Boberick

"Just buy it, you've earned it!" were the final words out of my mouth before my sister swiped her credit card.  It was the summer of 2003 and my sister Dawn and I were passing the time in New York City between a matinee and an evening show on Broadway. We were on Madison Avenue in the old Creed Boutique near Barneys. Just a month earlier, we had both celebrated graduations: I, from high school, and Dawn, from the Philadelphia College of Pharmacy where she had received her Doctorate of Pharmacy. 

Earlier that day, while we were shopping before the matinee, Dawn and I happened

into Sak's Fifth Avenue where she was greeted by the Creed sales associate who sprayed her down with Silver Mountain Water.  We were already late for the show and so we made haste, ran across town and quickly took our seats.  All through the first act,

I could see her wrist to her nose, transfixed.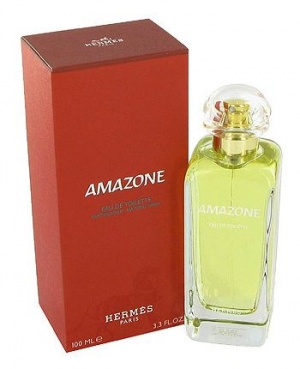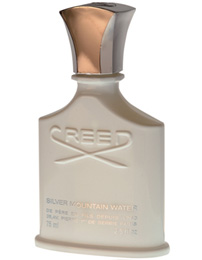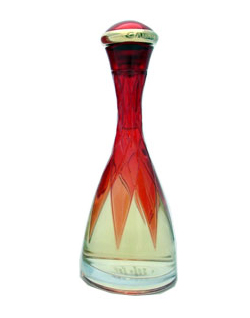 "A Slight Intake of Breath" by KC Wilkerson



We had a winner.  By intermission, she professed that she was haplessly in love

with "that scent in the white bottle." By curtain call, she was determined to own it. 

Off we walked (very briskly, might I add) to the Creed boutique.

My sister was not an over-indulgent person. Where I made a list of the Gucci sandals

I needed to own by the end of the summer, Dawn was more than happy buying her

shoes from the Bass outlet. So, she naturally hesitated at the price for a bottle of Creed.

"You can afford it now," I said. The days of student living were over. I knew I had just witnessed

the moment where a regular person takes a giant step towards becoming hopelessly devoted

to the perfume bottle, like her brother.  I also knew that if she didn't buy that bottle, I'd hear

about it for the entire 3-hour car ride home to Pennsylvania.  For the sake of us both, she

needed to swipe that credit card. And swipe she did.

Dawn wore Silver Mountain Water till the day she died. She got stopped everywhere we went by people who simply had to know what scent she was wearing. I, on the other hand, who had already amassed enough perfume to last several lifetimes, never got stopped. (And I still don't.) I'll admit it – I was jealous. She left an exquisite trail of scent whenever she walked into a room. The things she brought out in that perfume are secrets now known only to the heavens.

"Smell this," I said giving my sister absolutely no chance of protest as I shoved the strip in front of her nose. 

"What does this smell like to you?"

She sniffed. For a while.

"It smells like those white flowers that used to grow behind the shed," she answered.

I stood stunned. Dawn and I had never once discussed those flowers and never once did we even play in that area of our backyard together. By the time I was old enough to splash around in puddles; Dawn was already in High School.

It never occurred to me that my sister might once have paraded through the rainwater in that very same area in her youth, but I guess she did. And I guess those white flowers, which I now know as Narcissus, were just as intoxicating and breathtaking to her as they were years later to me.

We bought the Amazone and went to lunch.

As I go through this life attuned to scent, I am continually awed by the power of our sense of smell, our most evocative of all the senses. We can be instantly transported to an exact time and place that we haven't thought of for 20 years. Walk past a woman wearing Shalimar or Miss Dior and a wave of emotional memories come flooding back. It never fails.

Every Spring, when I go back home for a weekend, I take a walk over to the area where I spent many a day soaking wet with rubber boots filled with water and I wonder if this year, those flowers will come back but I know they never will.  The area is grown over now, the boulder long removed and the rain seems to be diverted elsewhere these days as it runs down off the mountain. But I imagine my sister playing there as a child. I imagine her doing exactly the same things I did.

I remember the scent of Narcissus.

I wear Amazone.

And I smile. 

We called it "The Vacation from Hell" and we knew we were being overly polite. "The Magic Kingdom loses its magic when you're sick in the tram line," Dawn said. And she was right. It was the fall of 2005 and my entire family was on vacation in Walt Disney World Florida. And while a cool spell was moving through Central Florida, a 24-hour virus was moving through the Boberick family.  Each one of us, on a different day - just our luck.  Dawn was the first to notice a stirring in the stomach, and I was next followed by the rest of the family in tow. But, by the end of the trip, we had all of our faculties about us and were able to enjoy the remaining days. On our very last day, we went to EPCOT because we simply adored it. Straight to the French Pavilion I went – to Guerlain. Dawn followed.  While I was in Guerlain, Dawn was busy browsing the Perfume store right next door. By the time I arrived to join her, I could see she had that look that I knew all too well. She was transfixed again. She found another one.

Of all the scents in that store, my sister had honed in on a bottle of Cabaret by Parfums Gres, newly released but with very little fanfare. It was on the end of the very top shelf, next to the wall in the corner.  Dawn had bypassed the Diors, the Chanels and the Givenchy's – each, with their own displays that you could hardly ignore.  She bought Cabaret without hesitation and wore it in rotation with Silver Mountain Water, even discovering that layered together, they were even more intoxicating to her than when worn separately.  Worn singularly, Cabaret was an unusual, persistent rose, classic, refined, and elegant. When worn by Dawn, it was all of those things, but with a touch of her easy-going spirit thrown into the mix. It was a perfect match for her.

Dawn wore other scents. She fell in love with Estee Lauder Beautiful back in high school and like Sharon Stone before her, reached for my bottle of Creed's Green Irish Tweed quite often. She once asked me if I had any sandalwood fragrances because she wanted to start wearing them. "I think I'm ready to go through my Sandalwood Period, now," she said, dramatically, as if she were Norma Desmond. 

Dawn was dryly humorous like that – a trait she got from her younger brother, I think.  Out of my room I trudged with bottles of Creed Santal Imperial, Keiko Mecheri's Bois de Santal, and ETRO Sandalo, all of which she enjoyed, but the Sandalwood Period didn't last as long as she thought it would - but God love her, she tried.

As I write this, nearly 2 years after her death, I am wearing her favorite combination of Silver Mountain Water and Cabaret.  I wear them often, from her bottles.  Sometimes alone, sometimes layered. 

I wear them when I want to feel close to her or when I wish she were by my side. I wear them when I get mad at her or when I want her strength.  I wear them when I need to feel lucky, hoping they'll be my extra insurance policy.

I reach for them when I'm scared.  I wear them on her Birthday. 

And sometimes I go months without reaching for them at all - the healing process of grief, I suppose.

For those of us who have a special fondness for the sense of smell, connecting to those we love through their favorite perfumes is one of the best ways to find comfort.  Smell is our most evocative sense, and if you're reading this, probably your most treasured, as well. Among all of the memories I have of my sister, the ones involving the scents my sister wore are some of my favorite. They are a way of associating someone I love to something I love, something that is very much a part of me.

At my family home in the Pocono region of Northeastern Pennsylvania, our backyard has a shed in the far corner of it. Along the side of this shed, and also running behind it was this little stream created by water as it came down off the mountain during the rainy season in the spring.  This water would pool up before seeping down into the ground and along the edge of this pool grew beautiful wildflowers and berries.  A landscaping boulder turned into an island several times a year.

As a kid, I would put on my rubber boots and jump through the calf-deep water.  I made ships out of leaves with little twig masts and launched them from the island, entire fleets of them.  For one week out of the year, these intoxicating, fragrant white flowers erupted from the earth and blossomed in all of their glory.  I could not get enough of them.  I'd smell them for hours before finally sacrificing them – ripping them out of the ground and going in and handing them to my mother with a giant smile on my face. I was 5 or 6.  The next year – the flowers never came back.

Getting Dawn into Hermès was not an easy task, but I insisted she come in with me because I wanted to smell more perfume.  It was a request she was used to by now.  At first, she was more of an observer than a participant but soon she rolled up her sleeves and started grabbing bottle after bottle.

I owned most of the scents by this time, but there were a few that I never really paid much attention to.  On this particular day, one of those fragrances was the sparkling Amazone.  I lifted the blotter card to my nose after spraying it liberally and when I did, I had an instant scent memory.

Suddenly, I remembered splashing through puddles in the rain and sitting on my own private rock of Gibraltar in the middle of my rainwater-made Mediterranean Sea.  And I remembered the flowers.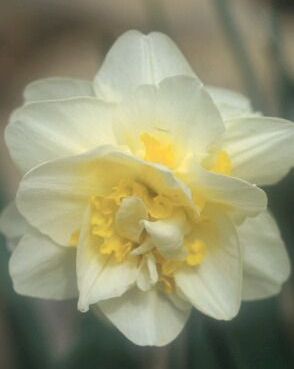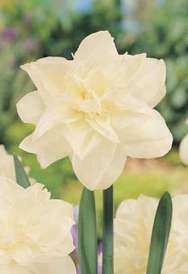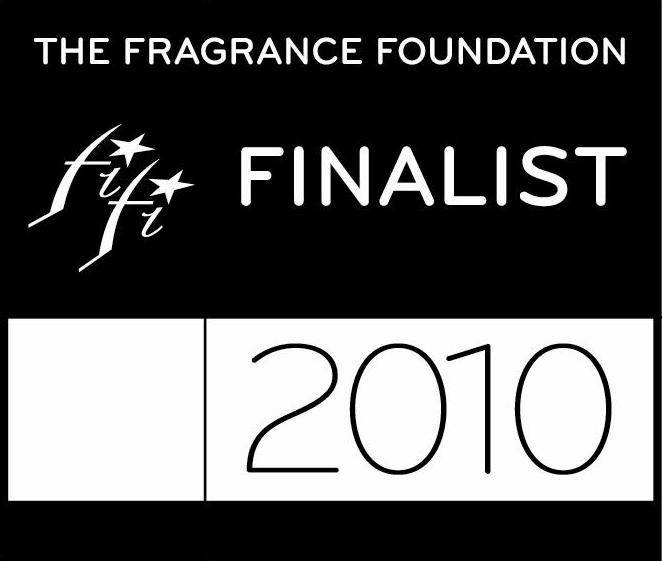 The Fragrance Foundation and The Fifi Awards announced April 23, 2010, the Top Five Finalist

in the category of Editorial Excellence in Fragrance Coverage Blog. 

Sniffapalooza Magazine garnered TWO nominations again in the TOP FIVE Finalists in the category of

Editorial Excellence in Fragrance Coverage Blog.

See the two of the top five articles here in their entirety.  Congratulations to
Mark David Boberick
for his article
"Scents My Sister Loved"
and
Michael Davis
for
"Real Men Wear"
featured below.
The Editorial Excellence in Fragrance Coverage Blog category is an historic and appreciative gesture on the part of

The Fragrance Foundation for the quality work on online fragrance blog sites, legitimizing them as editorial vehicles.

This is truly a great honor for us. 

Congratulations to the two contributors who placed Sniffapalooza Magazine.com on the map again!

A sincere heartfelt thanks to the Fragrance Foundation and FiFi Awards.

Franco Wright and Adam Eastwood, co-owners and co-founders of Scent Bar and Lucky Scent agree. They had an idea and flew to France to consult with niche house, Indult about creating a scent that captures the legends of leather. According to Franco, "When we went to Paris last Fall, (September of 2007), interestingly enough, it was our very first trip to Paris, and our very first appointment was to meet with none other than Francis Kurkdjian— in fact, he is the first celebrated 'nose' we ever met since we started Luckyscent in 2001.(Writer's note: Kurkdjian is  the nose  behind Gaultier's Le Male, Narcsico for Her, and Ferragamo's F de Ferragamo)

"So we met in a small café and had a talk about perfumes, his creative process and ideas for the future. He was kind enough to show us his laboratory and we smelled a few of his works 'in progress."

Wright continues, "Months later, back in L.A., we began serious discussions with Indult... They had already marketed three feminine scents, so the idea of doing a masculine scent was especially appealing. We knew it had to be the same high caliber and extraordinary quality of the existing Indult scents. Yet we all agreed to give Francis total creative reign, essentially a blank canvas for him to create an exceptional masculine fragrance", Franco Wright says, "I suggested to Indult that we could create 'a study in Leather'; one feminine; one masculine."

Soon after, Wright and Eastwood realized they really wanted to focus solely on the men's version; but

a masculine like no other –with nuances of the exotic, mystery and complexity.  A few months later Reve en Cuir was born, and it was perfect...

Owning a leather-centric fragrance is as essential to a man's wardrobe as owning a well made pair of shoes. Classic leather scents such as Knize Ten and the leathery chypre Aramis are long-time favorites of many men, at all price points.

Although there are many scents that try to replicate that familiar, yet strangely mysterious smell of leather, few fragrances provide a multi-sensorial experience. Reve en Cuir from Indult is perfect for those who are looking for something more than a leather aroma.

Perfumer Francis Kurkdjian designed Reve en Cuir using the skill of a master architect. He created

a rare fragrance that truly exemplifies perfect construction in the way it progresses on the skin. Reve en Cuir is a multifaceted progression of accords that are an interpretation of leather in various incarnations as opposed to merely replicating the smell of leather.

Reve en Cuir (trans. 'dream in leather') lives up to its name. The fragrance entertains with three distinct performances; all of which has the leather accord like a Greek Chorus running throughout.

Act 1 is Citrus Leather which introduces the scent. Citrus notes lend a very mild preface, more of an invitation--- a beckoning gesture that pulls you closer to the leather beneath.  Act 2 is Smoked Wood and Leather evoking an image of a saddle on a wooden stand, warming next to a fireplace( my favorite  'dialogue' is the hint of clove at the beginning that slowly fades and seemingly morphs into a tendril of smoke.) The third and final act is Luscious Leather; it's almost edible. Vanilla takes center stage in the finale, wrapped in a supple smooth leathery accord with just a touch of sweetness.

If you think Reve en Cuir smells great on you, hand the bottle to her. Make sure she gives it back.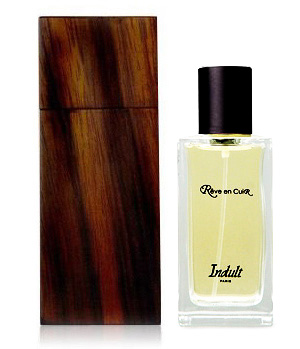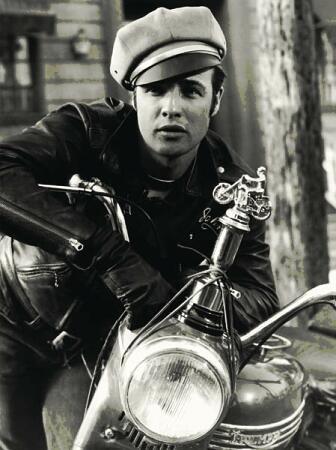 Real Men Wear… Perles

By Michael W. Davis

As I was getting ready to leave for Atlanta Motor Speedway,

I realized I had forgotten my "Perles".

I know what you're thinking; are you kidding?  Pearls on a guy? At one of the country's fastest race tracks? A place that practically oozes testosterone from the asphalt?  You can stop your internal dialogue and questions because I'm not wearing a pearl necklace nor participating in a drag race.

Neither am I referring to the ubiquitous strands of Mardi Gras beads that seem to be ever present at sporting events.

My pearls are Perles de Lalique.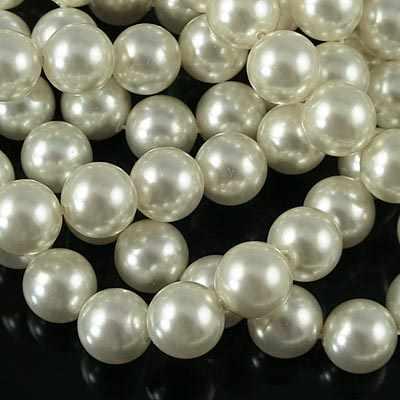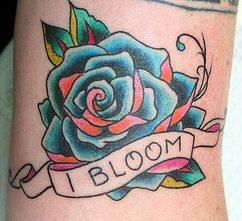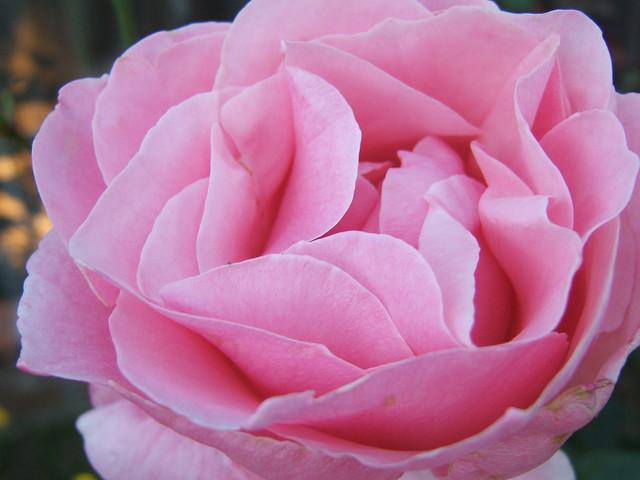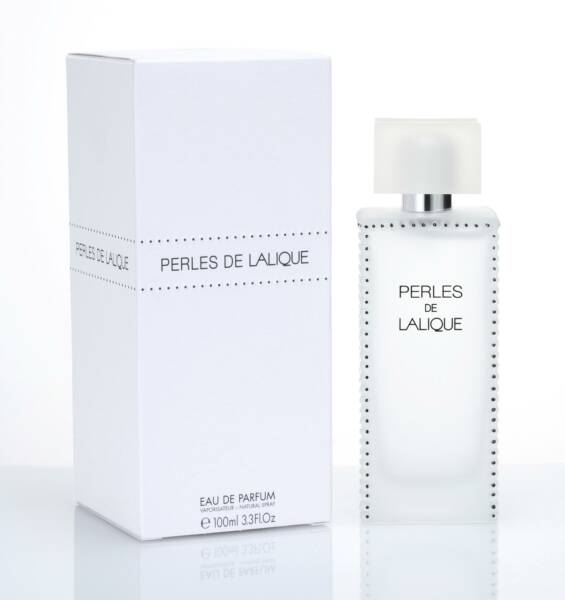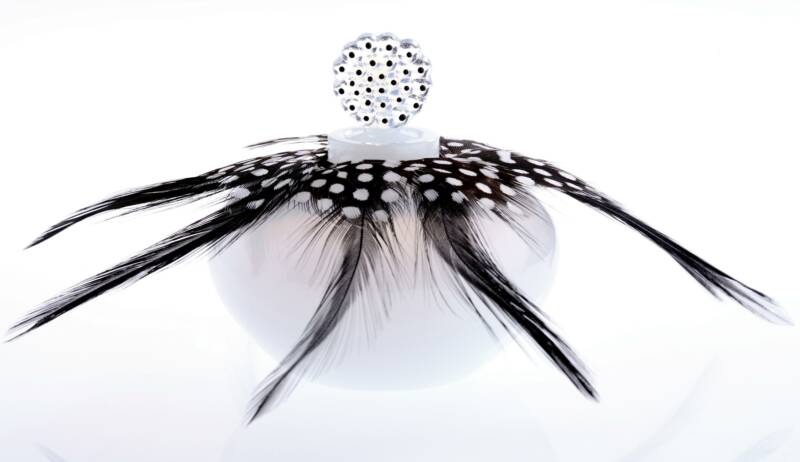 Real Men Wear…Violets

By Michael W. Davis

'Shrinking' is the first word that springs to mind when one mentions violets. Shrinkage is rarely a good thing in a man's world. Another metaphor used with

violets is 'shy'; let's just say a real man wants to be seen as daring. Time to clear up violets' wallflower reputation.







When the Mongol-Tatar forces-- invaded Russia in the 13th century, they were constantly moving and lived off the land. According to Gmelin, a 17th century German scientist who explored Northern Persia, the Mongol-Tatars ate a thick soup made from violet roots that provided adequate sustenance as they advanced.

My grandmother would say this soup will put "hair on your chest".

Led by Batu Khan, a grandson of Gengis Khan, Mongol-Tatar armies destroyed many Russian cities including Kiev, Vladimir and Moscow. The advancing horde continued to the "Great Sea" (Atlantic Ocean). [Writer's note: Violets can be 'invasive' because of their ability to spread quickly and overtake lawns and gardens.

I find it interesting that this invasive plant provided fuel for an invasion.]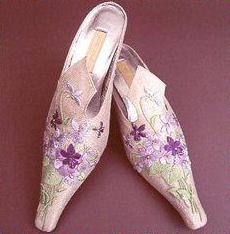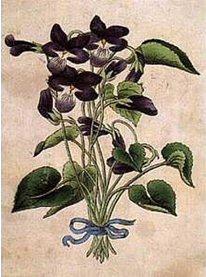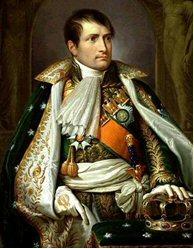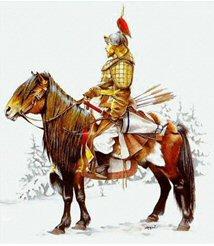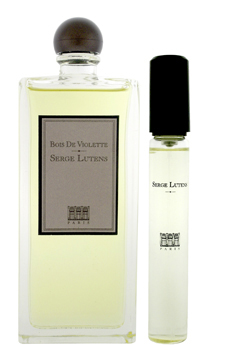 Real Men Wear...Lavender

Creed Royal Scottish Lavender

by Michael W. Davis

Do real men actually wear pink?

Some do, but I don't.

Trust me when I say it has nothing to do with insecurities.

I just don't look good in pink.

However, I do wear lavender. Not the pastel purple color either.

I wear the scent of lavender. When I am in the mood for lavender, only Creed Royal Scottish Lavender can satisfy my craving.

The history and use of lavender has been documented as far back as the ancient Egyptians who used it in mummification and making cosmetics. Influenced by the Egyptians, the Ancient Greeks used lavender in making perfume. The Romans found a variety of uses for lavender form treating wounds to using it as an aphrodisiac. During the reign of Henry VIII, ladies of the era used lavender to scent linens and repel insects. Queen Victoria used lavender so much that it developed the stigma of being an 'old lady' smell. In modern times, lavender plays an essential ingredient in fougères, which have been popular with men for years.

Although not a fougère, Creed's Royal Scottish Lavender is a classic that has been in production since 1856.  Royal Scottish Lavender opens with a crisp, clean lavender accompanied by effervescent citrus notes of bergamot and lemon. Lavender is somewhat short-lived but clove from the heart lends lavender some resonance. Clove adds a spicy kick to the scent and blends with lavender creating an olfactory illusion that lavender is still present after it fades. Vanilla and sandalwood anchor the base with  a buttery smoothness.

I know what you're thinking...vanilla? Don't worry. You are not going to smell like your grandmother's kitchen or a bakery. Vanilla adds the barest trace of sweetness to soften the cloves and augment the clean, polished buttery wood accord in the base.

Creed Royal Scottish Lavender is the quintessential lavender fragrance with a timeless classic feel. There is nothing 'old fashioned' about it at all. But don't be surprised, guys, if the young ladies borrow your bottle.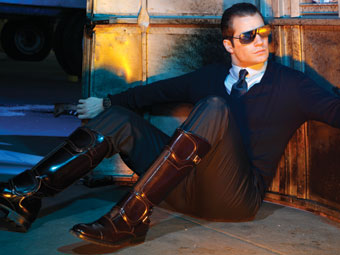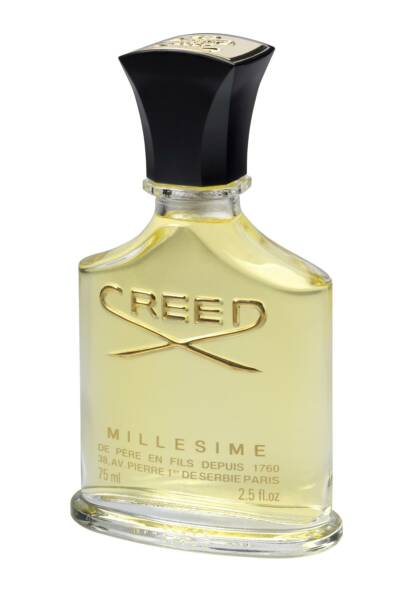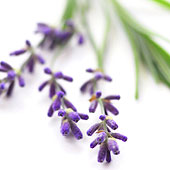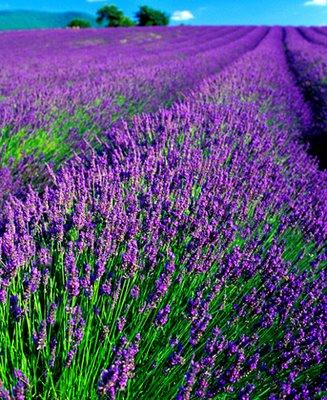 Real Men Wear… Leather

By Michael W. Davis

Obviously. It's 'ingrained'. That new car smell, our first  perfectly worn in jacket, saddles, our first  baseball glove;  leather is in every man's  DNA.

How many of you guys (including yours truly) have wanted to look as tough and as cool as Marlon Brando or James Dean did in their leather jackets? Or did you gravitate towards the Euro-style and Gallic savoir faire of Jean Paul Belmondo or (I know you are out there) the head to toe 'statement' of Glenn Hughes from the 'macho macho man' '70s disco band The Village People? From the hide skins worn by our cavemen ancestors to the A–list sophistication of Diddy or Tom Ford, leather is part of a global masculine mythology.

Bottle image courtesy of House of Creed and Adam Brecht, other images courtesy of Editor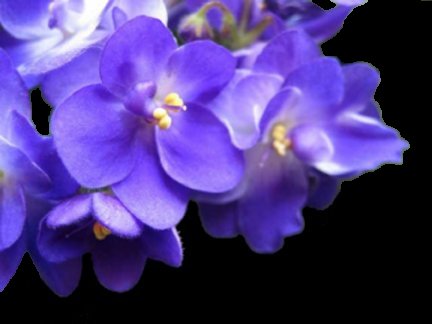 Violet postcard circulated during Napoleon's exile. Can you find the three hidden faces of Napoleon, Marie Louise and their Son?

The print shown is from an engraving by Canu in 1815. Copies were circulated among the supporters of the exiled Emperor.

They would toast, "Corporal Violet."

Credits: The Playful Eye by Julian Rothenstein and Mel Gooding, 1999; Chronicle Books, SF. Original engraving by Canu: 1815

Bois de Violette bottle image courtesy of Aedes Venustus and Serge Lutens website.  Violet photograph courtesy of Culver Edu sigma/kappa.  Additional images courtesy of Editor /Stock Photos

One of the world's most famous military leaders, Napoleon Bonaparte, held a lifelong passion for violets. Napoleon had fond memories of the sweet scent of the violets that he remembered from his childhood in Corsica. His first wife, Josephine, wore violets on her wedding day and Napoleon gave her violets each year on their wedding anniversary. Ok, so real men are romantic; nothing wrong there.

It's high time to cast aside the stereotype of the violet. They are flowers with bold charm and strong roots. Violets have a sweetness that can charm an emperor and roots hearty enough to feed an army.

And to make one of the most beautifully constructed fragrances of all time.

While in exile on the island of Elba, Napoleon secretly informed his friends that he would return to France with the violets in the spring.

His supporters adopted the violet as a symbol of his returns and often referred to him as Caporal Violet

or La Père Violet. In addition, a popular postcard circulated during this time depicted a bouquet of violets with hidden outlines of Napoleon, Marie Louise and of their three year old son, Charles, King of Rome.

Espionage…real men stuff…

Bois de Violette by Serge Lutens showcases the multifaceted nature of violets better than any fragrance

I have worn. The violets and violet leaves in Bois De Violette are bold, charismatic and command your attention; a stalwart accord with powerful sustain. Although bold and resilient, the violet notes provide a soft, sweet welcome for their woody, cedar partner.

In Bois de Violette, perfumer Christopher Sheldrake created a perfume reminiscent of the sweet, Corsican violets of Napoleon's childhood.

The crystalline confectionery sweetness of the violets is like a light sugar glaze. The opening sweetness

is quite potent but settles quickly without ever becoming cloying. As the intense sweetness fades to a transparent glaze, a warm honeyed cedar becomes evident but not dominant. Cedar and violet accords are blended yet distinct as if they are bound in a helical spiral. Bois de Violette eventually spirals down to a mildly spiced woody base that pays homage to its inspiration, Shiseido Feminitè du Bois.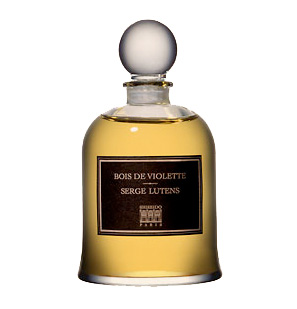 I've never been one to follow someone else's rules of what I can or should wear. The driving force behind my fragrance choices is my personal taste and the reactions of others, such as "What are you wearing? You smell amazing!"

Perfumer Nathalie Lorson created Perles de Lalique for Lalique as a modern chypré that feels like silky smooth strands of pearls. A powdery Orris imitates this feel of pearls giving the scent an understated elegance. Bulgarian rose adds a rich sweet floral to the creamy Orris.  Bourbon pepper cuts through the opening with a sharp spicy edge but it's not enough pepper to dominate the scent and it's also blended with Indonesian patchouli in the heart.  Cashmere woods, oak moss and vetiver finish the fragrance with mossy woods.

Perles de Lalique is very versatile and has a weight that fits all seasons and situations. It is warm and inviting on a cold winter's night and invigorating and refreshing in the summer. The quiet unassuming presence of the scent makes it perfect for both casual and formal wear.

Inspired by Laliques's cactus-spike design, the eau de parfum flacon is an opaque glass bottle lined with glass beads. The glass bottle and cap resemble polished and frosted crystal.

A pure parfum version is available in a decidedly frou-frou crystal flacon but Perles de Lalique parfum is a spicy, woody mossy experience that wears just as well on a man as women

Remember guys, don't forget your Perles.  And it's ok to share them with her.    

Bottle images courtesy of Saks' Fifth Avenue. Other images courtesy of Michael Davis and Editor/Stock photos

New York Times' Chandler Burr gives Reve en Cuir Five Stars

'Leather — old, dark, smoky, heavy — is diabolically difficult to adapt to an accessible 21st-century format. Under the creative direction of Maselli, Wright and Eastwood, Kurkdjian has succeeded masterfully. Rêve is a delectable, edible, light-infused leather that is instantly legible, deliciously impossible, as if an Hermès belt had been candied and baked by a patissier. Technically perfect (it lasts and diffuses like clockwork), it is also an aesthetic triumph. Hermès's own Kelly Calèche wonderfully modernized leather; Rêve en Cuir is even better, stronger and more daring. It is not just the leather you never imagined — it is also the gourmand you never imagined. Indeed, membership has its privileges.'

Chandler Burr, The Moment Blog - NYTimes.com: Scent Notes

Images courtesy of LuckyScent.com, Perfumer Francis Kurkdjian photo courtesy of Paris; By Appointment Only.  Review courtesy of Chandler Burr and Lucky Scent

Additional images courtesy of Editor.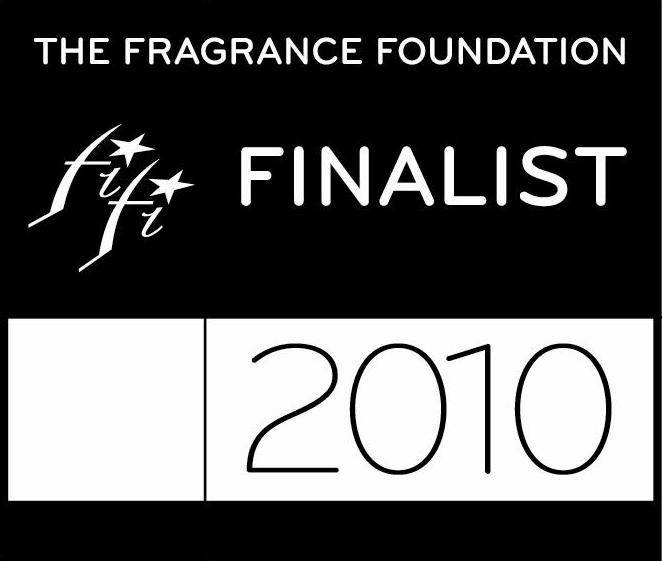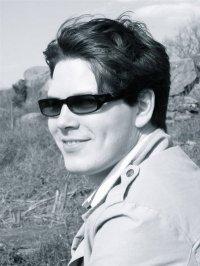 Angel image "A Slight Intake of Breath" by KC Wilkerson.  

Bottle image courtesy of House of Creed and Adam Brecht from International Cosmetics & Perfumes, Inc. Narcissus White Lion Stock Photography by Janet Davis. Other miscellaneous images supplied by Editor.

MARK DAVID BOBERICK -
"MD" (Editor of
The State Of Perfumery.com
) is an Interior Designer and self-proclaimed Perfume Enthusiast who has been in love with scent for as long as he can remember and has been collecting fragrances since the age of 12. Mark has written extensively on perfume, especially for
Sniffapalooza Magazine
and has been published in
Men's Health Australia
. In 2009, MD conducted the first of what has become an in-demand workshop entitled "
The Poetry of Perfume
" in which he familiarizes his guests with perfume history and composition, and introduces them to many different perfumes from the classics to the niche and obscure. A lover of art and music, MD frequents museums, theatre, and the opera. He is the first person in over 10 years to interview global fragrance expert and author,
Fragrances of the World,
Michael Edwards.
View full interview here.
He is also an accomplished theatrical set designer having already amassed a large portfolio of work for only being 25 years old. MD is an avid supporter of Nationwide Greyhound Rescue programs and adopted his 8-year old retired racer in 2009. MD currently resides in Cape May County, NJ.

This is Mark David Boberick's first Top Five Finalist nomination for Editorial Excellence in Fragrance Coverage 2009 Blog for Sniffapalooza Magazine.com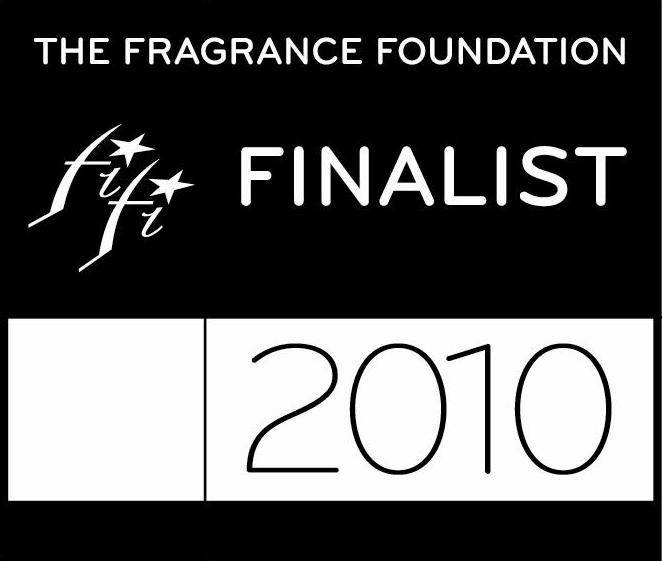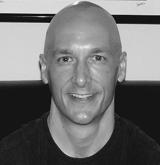 Michael W. Davis is a writer and management consultant who specializes in training and development. Michael's foray into the field of fragrance began many years ago when he received a bottle of Aramis as a Christmas gift and he has been collecting, wearing, and testing fragrances since. Michael holds a B.S. in psychology, an M.S. in organizational behavior/human resource management and has many interests outside his professional career. He is an avid fan of bull riding, auto racing, muscle cars, photography, music, art, Thai and Indian cuisine, and philosophy to name a few. Michael is also a fitness and nutrition buff does his best to lead a healthy lifestyle. 

This is his first Top Five Finalist nomination for Editorial Excellence in Fragrance Coverage 2009 Blog for Sniffapalooza Magazine.com.