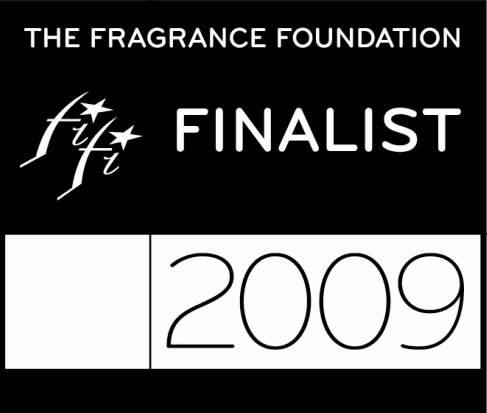 In this special issue, we feature "The Perfume of the Wind: An Interview With Jean-Claude Ellena" with an Introduction by Michel Roudnitska By Michelyn Camen.

The Fragrance Foundation and The 2009 Fifi Awards announces Top Five finalists in the category of

Editorial Excellence in Fragrance Coverage 2009 Blog.

Sniffapalooza Magazine garnered
TWO
nominations in the TOP FIVE finalists in the category of
Editorial Excellence in Fragrance Coverage 2009 Blog.
  See the
two of the top five articles
for Sniffapalooza Magazine Editorial Excellence in Fragrance Coverage
2009 Blog here below in their entirety.
Congratulations to Elena Vosnaki and Nathan Branch for the incredible

TOP FIVE Fifi Fragrance Foundation finalists for Editorial Excellence in Fragrance Coverage 2009 Blog.

Jean Claude Ellena

Is All About The Dirt!

By Elena Vosnaki

The above somewhat shocking title is meant to grab your attention, dear reader.

You who have been conditioned to believe that Jean Claude Ellena, current in-house perfumer for Hermès and perfumery super-star for scentophiles everywhere, is producing limpid, minimalist compositions drenched in pale sunlight which evoke water sprites and eunuchs. You got the minimalist part correct, no doubt, to which I will revert shortly, but not the rest. Why?  This is the point I will try to elaborate on and prove today.

First of all, the word "dirt" needs to be defined. Per Merriam Webster's Dictionary, dirt means "loose or packed soil or sand (earth)", a "filthy or soiling substance" (such as mud, dust, or grime) or "excrement". I omit the metaphorical uses of the word, because they do not bear any olfactory connotations. Therefore there is the kind of dirt that makes you think of gardening ~or tetanus shots for us less wholesome souls; and then there is the kind that evokes unwashed armpits and impolite parts. Although it would be easier to simply claim and prove that Jean Claude Ellena has an affinity for the former, I will venture to further claim that he also utilizes a refined version of the latter with much conviction and pleasure.  (Rhypophobiacs, it's time to stop reading I guess)

Opposed as Ellena is to the "cheap tricks" of synthetic "clean" musks that provide the feel of laundry-clean to masses of consumers (thanks to associations with their overabundance in detergents and fabric softeners), he also looks down on the internationalist school of wanting to cajole the Asian market through transparent wan compositions and admires the gustatory trajectory that heavy-weights such as Angel and Lolita Lempicka walk on. Yet he aims to provide a refined new school through a vision of sparseness as he recently asserted among his collegues at a conference of La Société Française des Parfumeurs. Nevertheless this personal manifesto embraces the noble and controversial touch of dirt.

Although Jean Claude is not as famous as his mentor Edmond Roudnitska for the creation of private gardens, he is nevertheless very much a product of Grasse and la coté Provençal. It has long been my belief that the lapping of the Mediterranean Sea bestows sensuality in the people who are born or live close by to its coasts and a strong tie with the earth. Ellena appears to be a person immersed in sensuality in tandem with a keen intellect: His little confessions of famille in which he placed olfactory mementos under the napkins of everyone on Christmas Day and the fun of uncovering them; his reminiscences about a friend of his mother's who avoided him and his memory of her Miss Dior creating an antipathy for the fragrance till she passed; his creations of tuck-in-bed olfactory tales for his children; his love of indolic jasmine and old, worn pullovers; his pleasure in having his cat leave an odorous mark of familiarity on him; and his sensual talk about the fatty, round, fleshy element of the natural essences which lent their caressing touch on fragrances of the time of his youth (the 60s) ~all conspire to assert that idea.

One of his favorite ingredients is vetiver (the essential oil along with vetiveryl acetate and vetiverol). To quote Chandler Burr "Vetiver Huile Essentialle from Haiti smells like a Third World dirt floor and Vetiver Bourbon from Isle de Réunion smells like a Third World dirt floor with cigar butts". Ellena used vetiver in almost everything: In Vetiver Tonka (Hermessences) it's the contrapuntal point to the coumarinic taste of tonka beans; in Terre d'Hermès along with lots of woody floraliser Iso E-super it gives an earthy touch to what is essentially a cut bergamot dripping juice on a smooth rock; in Un Jardin Après la Mousson it gives the sense of bog water and silent gloom after the tropical storm.

He has an affinity for the dusty green of tomato leaf (vert de tomate) which is "fresh as a slender branch ripped off a tree and rich as a strong beef bouillon"  [1] and which he put in Eau de Campagne for Sisley, his first creation from 1974. He also likes carrot seed oil (grain de carotte) with its earthy, iris-almost aroma, which is the jack in his card-tricks producing effects of flowers (osmanthus, freesia), fruit (mango) or even tea! He used it in Un Jardin sur le Nil alongside the gently smoky ambiance of incense, a theme that was also explored in Eau Parfumée au thé vert for Bulgari, incidentally the fragrance which put Ellena on the map, combining ionone beta (violet) with hedione (jasmine) and carrot root to give the effect of green tea steam. His Kelly Calèche uses the sweetly powdery and slightly catty odor of mimosa and upturned roots of iris to give the subtle florancy he experienced upon visiting the vaults of Hermès saddlers for inspiration. [2] Mimosa and Cassie provide the backdrop to Eau d'Hiver as well, redolent of a fluffy goose-down puff that is in direct conversation with the macaroons of Après l'Ondée by Guerlain.  Un Jardin en Mediteranée rests on an accord of stemone and octolactone gamma, thus evoking bitter fig-leaves soiled by the gusts of wind that make the earth rise at Midi.

But Ellena's appreciation for dirt of another magnitude is not without olfactory exempla either. Perhaps it can be traced through his documented admiration [3] for the fantastically ripe Eau d'Hermès from 1951. Such is the legendary scarcisness of his fans ("only 40 people in France like it and that's including myself" Ellena says) that Denyse Beaulieu, a writer and friend who loves it as well, upon picking its trail on an older gentleman besides her while buying books in Paris became convinced she had a brief glimpse of Jean Claude Ellena himself!  It helped that the gentleman congratulated her of her taste when asked for confirmation on what he wore…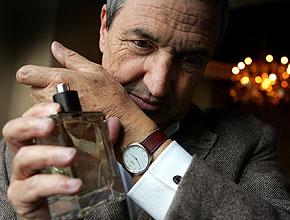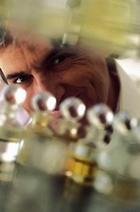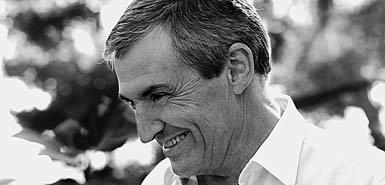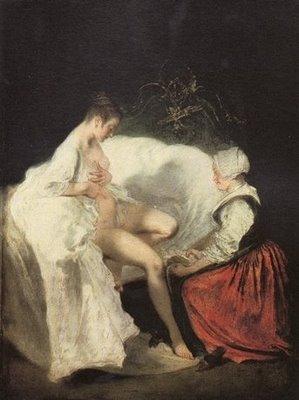 The sulfurous substance that hides in the heart of grapefruit is another favorite game: In Love Again bypasses the problem of too sylfurous (and thus too garlic-like) by opting for a synthesized composition, yet you smell the bittersweet rind that has a hint of decay. Rose Ikebana reworks the grapefruit theme with a gourmand lacing of licorice. In Elixir des Merveilles the orange rind is candied but as if putrefying from the inside, redolent of proper French perfumes of yore. In Bigarade Concentrée for Frederick Malle the bitter austerity of Seville orange is given a point of departure thanks to a rubbery accent that comes from out of the blue. Cassis Buds with their odor of cat urine have pride of place in Ellena's carousel of essences, as does the brutal iris nitrile (nitriles are compounds with a C≡N functional group). Rose Poivrée and Divine Bergamot for the Different Company ~a self-funded and masterminded project which should reveal the man's inner vision~ were divinely animalistic and dirty in every sense of the word. Ellena has been honing his vision for years, subtracting rather than adding, paring his materials into no more than 200, with the challenge of coming up with unforeseen surprises and novel magical tricks of jolting us out of our preconceptions. The man and his work is perhaps the greatest illusion of them all: he's all about the dirt, really!

*You might have noticed I excluded Rumba for Balenciaga from his oeuvre's scrutiny: that's because it's more Ron Winnegrad's work than Jean Claude's, I feel.

Notes:

[1]Chandler Burr, The Perfect Scent, Henry Holt 2007

[3]From an interview on French TV

[4]Chandler Burr, The Perfect Scent, Henry Holt 2007, p.249

*Image credits:

La toilette intime by Antoine Watteau, courtesy of Wikimedia Commons

The Earth inside, photo taken by 10centdesigner on Flickr

Jean Claude Ellena and his essences, courtesy of Hermes

About the Author:

Elena Vosnaki
is a multi-lingual historian and Bronze Age archaeologist from Greece who has been collecting fragrances since she can remember and writing about them in various publications around the world. After getting her degree in Musical studies the realization that perfumery is an art-form as well dawned on her and more formal studying of the fiber of that art form began continuing to this day. To that end she created
www.perfumeshrine.com
, a site dedicated to the finer pleasures in life.
Composed by Edmond Roudnitska as a progression from his iconic Femme, originally issued in only 1500 bottles and re-issued faithfully following the original formula, Eau d'Hermès is the prototype of animalistic cologne for someone like Michel Picolli in Belle de Jour and according to Ellena "a school of realism, the smell of the saddle". A hint of leather, copious yet presentable amounts of sweaty cumin and spices (cardamom, coriander, cinnamon, and clove), and the subtle sexiness of jasmine coupled with filthy labdanum, fecal suggestions of civet opening up the more demure elements of lavender, sage, and petit grain: the whole smells like a living being that has something indefinably unsettling about him. Ellena's own homage to the above fragrance, the masterful Déclaration, conjures the even sweatier vibe of a young hunk in pressed chinos, slowly enjoying cardamom-laced black tea. In a way Ellena took the dirty elements of Eau d'Hermès, passed them through a sieve and re-arranged them into a transparent, layered infrastructure that is utterly modern.

The lush opulence of night-blooming jasmine in the balconies overlooking the coast can be found in La Haie Fleurie de Hameau for L'artisan Parfumeur and in First by Van Cleef: he used not one but four different jasmine ingredients for the latter, full of animalic indoles, to achieve this effect. Even such a commonly accounted for smell as that of lavender, that quintessential prim note of cleanness (coming from the Latin lavare ~to wash~ and used since Roman times to scent linen), took an uncharted flight into wilder arpeggios on its odor-profile keyboard by embracing its darker licorice-like extremities in Brin de Reglisse (Hermessences). The gourmand along with the fecal lies in subtle things as well: Ellena often produces touches immersed in isobutyl phenyl acetate (sweet chamomile), ethyl vanillin (rich vanilla) and natural civet to his audience; he slowly vibrates them and chocolate ganache magically arises: the smell of excrement is crucial to the creation of exceptional chocolate, he confides. [4] Perhaps if we view his other gustatory creations under such a prism the apple-pie of Ambre Narguilé, the gin and tonic of Angeliques Sous la Pluie and the cool pepperiness enhanced by an overdose of Iso E-super of Poivre Samarkande take on a sinister nuance.  

Finalists:

Bois de Jasmin: "Scents of Cities: Kiev" (05/08) Winner

Sniffapalooza Magazine: "Jean Claude Elena is all about the Dirt" By Elena Vosnaki (12/08)

Sniffapalooza Magazine: "How Men Can Learn to Stop Worrying and Love the Unisex Fragrances

by Nathan Branch (11/08)

Glass Petal Smoke: "Perfume Memories: Seeing with Scent" (06/08)

Glass Petal Smoke: "Perfumer Yann Vasnier Captures the Scent of Baudelaire" (10/08)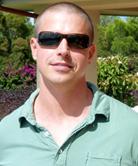 Nathan Branch
is a Communications Consultant for virtual/online companies and presently resides in Dallas, Texas.  He holds a BA in English and divides his spare time between sniffing new perfume releases and scribbling notes for an alleged book project that will examine the rapid growth and global reach of the contemporary luxury goods industry. You can also find him at
Nathan Branch.com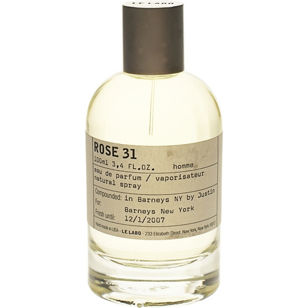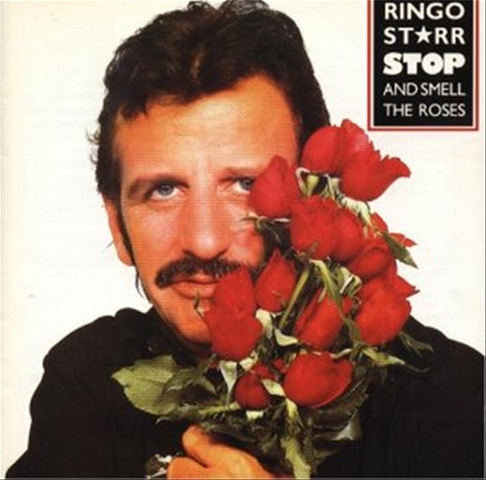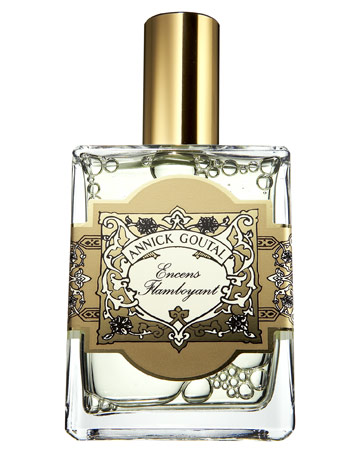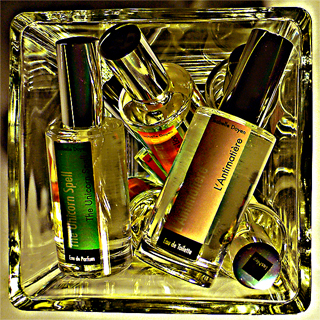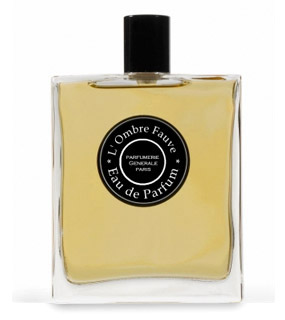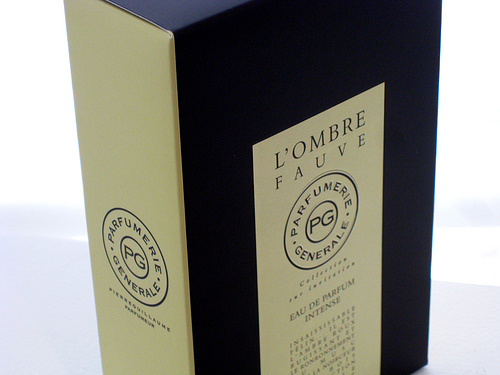 According to the survey 'Male emancipation in the Bathroom' conducted by the German-based personal care giant
Beiersdorf
,
"it is women who initiate men's interest in personal care products. Furthermore, mothers, sisters or partners purchase products

for approximately a third of German, French, Russian and Chinese men."With the men's fragrance market forecast to reach

thirteen billion dollars in sales by 2012 (representing a
17% increase
on current sales figures), fragrance houses and
perfume companies are scrambling to come up with a roster of men's fragrances that appeal not just to
Generation Axe
(20-something straight males who grew up bombarded by overtly sexual ads for Axe body sprays), but also to the large

for their own enjoyment, too.

Add all the above numbers together and we've got a pretty good explanation for the increasing use of the term "unisex" in regards to new fragrance releases.

Is it for him? Is it for her? Does it even matter anymore? A woman already helps the man in her life to update his wardrobe, buy new furniture, choose a new car, scout for a house, change his hairstyle, shop for groceries and pad his employment résumé, so maybe it's a good thing that male fragrances are now formulated with the discerning female nose in mind. If she's got your back, then it's all good, right?

After all, while women were reveling in the likes of YSL Opium, men were still slapping on Old Spice, so I'm thinking a few nudges in the right direction from the lady of the house could only end up benefiting everyone involved, from man to woman to innocent bystanders in a crowded office elevator.

Below are four "unisex" releases to get you started on the niche company path to fragrance happiness (the NYTimes reports that the 18-24 year old consumer group is favoring niche lines over mass market due to a desire for the new and unusual over brand name recognition). All four are smoky fragrances that trend masculine, yet still manage to leave female fragrance fanatics swooning over their rich, dusky and downright magnetic qualities. Descriptions are followed by actual snippets of reviews from the numerous female reviewers who love them.

LE LABO ROSE 31:

A rose is a rose is a rose, unless it's by Le Labo, and then it's a dense pile of dry,

stacked rosewood, instead. With Le Labo, it's best to expect the unexpected, and Rose 31 is no exception -- there's that famous Grasse rose, yes, but cedar, cumin, clove and oudh wood are the real stars of the show, supported by an earthy vetiver that cuts a path right through the forest to grandmother's house. Toss in some ambered musks, and you've got your own big bad wolf, too. Wear it with jeans and t-shirt, or a black tux. It can handle both. Damsel in distress not included. Note: Le Labo reports that Rose 31 is their best selling fragrance, and it was awarded Best Fragrance for 2007 from Wallpaper magazine.

What the women are saying: "deep, dry woods with earthy undertones and soft spices";

"an assertively virile fragrance"; "all warm woodsiness and a little musky"; "an intriguing woody, spicy scent"; "dark, earthy and ... kind of disheveled"

LESNEZ LET ME PLAY THE LION:

For when you want to go light, but don't feel like dousing yourself in a mass-market cologne that smells like a jug of citrus juice laced with Windex,  LesNez is a Swiss fragrance house that built its reputation on the pursuit of subtle beauty, and there's no good reason why you shouldn't join the chase. Dry and spicy, Let Me Play the Lion mixes sandalwood and cedar with incense smoke and a cool black licorice afterburn. Charismatic would be a good description, both for the fragrance and for the guy who's smart enough to wear it.

What the women are saying: "sweet, spicy, austerely woodsy, and hot as fire"; "dry

woodsy goodness, very faintly gourmandish"; "If I smelled this on a man I would have to

stay very near so I could keep sniffing him over and over"; "satisfyingly smoky and dramatic"

ANNICK GOUTAL ENCENS FLAMBOYANT:

The Annick Goutal brand has been a ladies affair for so long, even her lace trimmings have lace trimmings (yeah, sure, there's Duel and Mandragore, but I've yet to bump into a man who wears either), but with the release of the Les Orientalistes series this year (which includes the well-executed Encens Flamboyant), Goutal has blown the doors wide open and now everyone's invited to the party.Encens Flamboyant, French for burning incense, is a bottle of

camouflage for the urban warrior. Trenchcoat? Check. Briefcase? Check. Smokescreen?  Wearing it. But don't worry about inadvertently setting off any fire alarms in your vicinity -- understatement is a Goutal trademark. The balsam-fir woodsmoke of Encens Flamboyant will have every female in the vicinity furtively searching for where that amazing smell is coming from, so go on, don't be shy - tell 'em it's you!

What the women are saying: "the smell of church vestments and tapestries scented with candle smoke and incense"; "airy and soaring ... nuanced and compelling"; "both fresh and warm"; "incense as a walk in the cold, clean outdoor air ... strong but transparent"

How Men Can Learn to Stop Worrying

and Love the Unisex Fragrance" or

"Gee, You Smell Terrific!"

by Nathan Branch

It's not a secret that female consumers drive the
thirty-plus billion dollar
contemporary fragrance market, but what's less commonly discussed is how female consumers dictate trends not only for feminine fragrances, but for the contemporary male fragrance market, as well.
PARFUMERIE GENERALE L'OMBRE FAUVE:

If you've ever wanted to know what it feels like to be irresistible to the opposite sex, just spray on some L'Ombre Fauve and brace yourself for a tsunami of attention in JohnPaulGeorge&Ringo proportions. With a scent-note list that reads like a manual for building the perfect beast: amber, musk, woods, incense, patchouli -- L'Ombre Fauve is sweet and dark and dusty and warm all rolled up into one cozy and embraceable package,

an embraceable package that could very well include you. Buy it in haste. Wear it at leisure.

What the women are saying: "softly resinous crackling balmy amber"; "dark, intense and sensual"; "luscious and somewhat wild"; "Nothing is missing, nothing is wanting"

All rights reserved 2006-2009.  All content belongs to Sniffapalooza Magazine and Raphaella Brescia Barkley.

All articles by individual writers and contributors, understand and agree that each article that is accepted by the Editor for publication; becomes the property of Sniffapalooza Magazine for the sole purpose of publication for Sniffapalooza Magazine. Articles may be archived for permanent use on the web site for Sniffapalooza Magazine and for future issues.

All articles remain the property of Sniffapalooza Magazine for display purposes only.