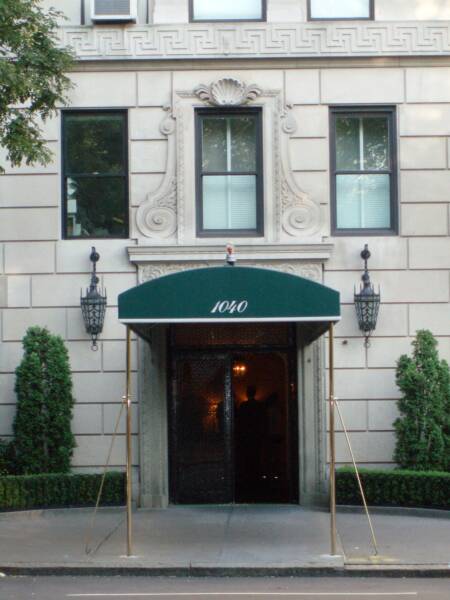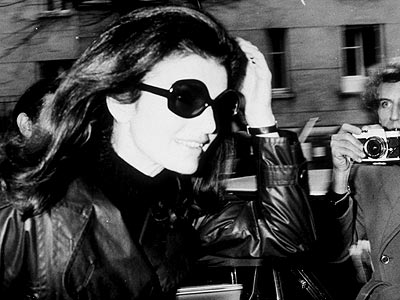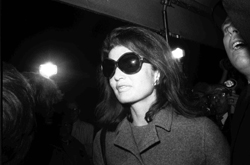 Creed Love In Black

Fragrance review by Raphaella

"Each Creed fragrance is a blend of rare and noble essences assembled using the time-honored methods of a Perfume House that has combined the virtues of tradition and quality for over two centuries…"

-Oliver Creed.

The latest Creed, Love in Black, definitely has mysterious undertones meant to evoke images of Jackie Kennedy.  Love In Black is the most beguiling fragrance I think I have ever experienced and I do not say that lightly.  This gentle, woody violet is, at first,

a soft whisper in its understated presence and then it takes a surprisingly sensuous turn. 

Originally, I thought that only "experienced noses" would be able to appreciate the beauty and complexity of Love In Black.  I was wrong.  The feedback I have received is exactly the opposite:  people who rarely purchase fragrances have been buying the latest Creed.  I now know men who love this and wear it every day, so the appeal is much broader than I first assumed.  That appeal is directly due to the construction of the fragrance itself.

After wearing this numerous times, I found it to be very complex.   The fragrance opens with a gorgeous top note of violet and wildflowers (which I normally hate, but love here because the construction is so modern) and then melds into Virginia cedar, Iris from Florence, Clove, Tonkin musk, blackcurrant from Bourgogne and finally, the beauty of the Bulgarian rose.

The fragrance is categorized as a "Violet Oriental".

I call it beautiful.


1040 Fifth Avenue NYC, where Jackie Kennedy Onassis lived

Creed Love In Black

With Love In Black, sixth-generation master perfumer Olivier CREED (
www.creedcollection.com
) honors legendary dark-haired beauty Jacqueline Kennedy Onassis, whom Mr. CREED met during the former First Lady's European travels.  Mr. CREED, with his son, Erwin, presents a fragrance that evokes the unique élan of Mrs. Onassis: her dark, mysterious eyes behind black sunglasses, her wavelets of brunette hair, her trim shape in a black sheath...
To create Love In Black, Mr. CREED blended ingredients from places loved by this well-traveled woman.  Even the bottle is made with black sand like that in the Greek isles where she wed Aristotle Onassis.  Love In Black is released on the 40th anniversary of that wedding. 

The new Creed Love In Black is a described as a Violet Oriental.  The characteristics involve the royal American élan of Jacqueline Kennedy Onassis is found in this blend that includes Virginia cedar from the countryside where Mrs. Onassis enjoyed the chic equestrian life, often in a black velvet riding cap.

Top Notes are night-blooming wildflowers from the Greek isles where she wed Aristotle Onassis 40 years ago; Violet from Italy, where she later visited; Virginia cedar. Middle Notes are Iris from Florence, a favorite city of Mrs. Onassis; Clove; Tonkin musk and bottom Notes are blackcurrant from Bourgogne in her beloved France, where her ancestors were born; Bulgarian rose.

Pricing: 1 ounce spray, $130, 2.5 ounce spray, $230, 8.4 ounce flacon, $350

Saks Fifth Avenue Flagship Store in NYC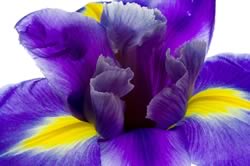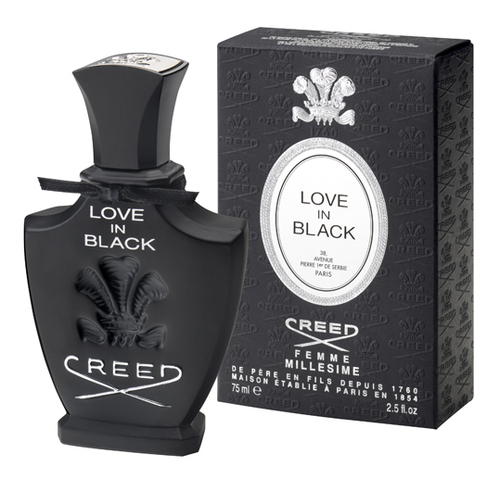 Oleg Cassine dress worn by Jackie circa 1962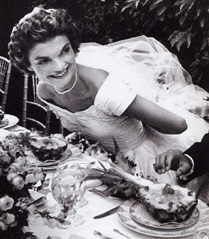 Both the bottle color & the ingredients of the perfume itself contain symbols evocative of the late Jackie O. 

The ingredients of Love In Black are the representation of places that Jackie loved, such as the Greek Isles and Bourgogne.  The bottle is made with black sand like that in the Greek isles where she wed Aristotle Onassis.  The bottle is black, a first for Creed.  The effect is classy but with a sexy edge.   Exactly, what I feel like when I am wearing Love In Black.

The fragrance hugged me like a beautiful aura and I found the dry down to be just as beautiful as the opening.  It was oddly comforting too.  My mind wandered back to the feeling of that era in the sixties and the age of innocence of her early years with John Kennedy and Camelot. (While there is no reference to her early years in this creation, one cannot think of her without thinking of that time.)  The rose of the dry down makes me think of her time with Aristotle Onassis and the freedom she must have found in her personal life then.

There is also the obvious color reference, the blackness: mysterious and sexy, playful in the bloom of the blackest of Iris.   I adore black!   I have already worn this with a black turtleneck, black jeans, black boots and black sunglasses.

I do not usually "match" my attire & my perfume but it's really a lot of fun to do that with Love In Black.  Since this fragrance garners many compliments, I am finding black, really does goes with everything!

On a man, I imagine this has a harder, more metallic edge, like a black Porsche, tall, dark, handsome, and a little "dangerous".   This is definitely not just a "woman's" fragrance and in no way resembles Love In White.

I wish to add that this glorious fragrance stands completely on it's own, without the imagery of Jackie O. 

Of course, I love the associations but this fragrance is very unique-it is for all types of people that love fragrance and I think it is one of the most exciting Creed fragrances that has yet been produced in the past few years.

I kept wondering if Jackie Kennedy Onassis was as deep and complicated as this fragrance and of course, the answer is "Yes, indeed she was." Jackie Kennedy Onassis fashion choices permeated our American society, just as the little black dress did from Chanel.

Now she is immortalized in a classic fragrance, thanks to the impeccable House of Creed.

Mysterious and beguiling, just as she was.

-RB

Saks Fifth Avenue Flagship Store in NYC

Links to "The Need For Creed" continues-full reviews and photographs

All rights reserved 2006-2010.  All content belongs to Sniffapalooza Magazine.  All articles by individual writers and contributors, understand and agree that each article that is accepted by the Editor for publication;

becomes the property of Sniffapalooza Magazine for the sole purpose of publication for Sniffapalooza Magazine. Articles may be archived for permanent use on the web site for Sniffapalooza Magazine and for future issues. 

All articles remain the property of Sniffapalooza Magazine for display purposes only. Sniffapalooza Magazine is independently owned and operated by Raphaella Barkley.

Sniffapalooza Magazine is independently owned and operated by Raphaella Barkley.