PERFUMISTA

TAKES A HOLIDAY

By Neal Patterson

A few months ago, I wrote an article for Sniffapalooza Magazine explaining my confusion over my wife's recent obsession with perfume. I didn't understand her exacting attention to specific scent notes, I seemed incapable of detecting the notes she described, and I couldn't see why there had to be so many doggone perfumes.

I was thrilled when her friend Andrée agreed to go with her to New York last spring for the Sniffapalooza event, allowing me to stay home, sinuses safe from burning alcohol fumes. Little did I realize how persistent these perfumistas could be.

"…and a few weeks after we get back from vacation, we have Sniffa in New York," Kathy excitedly declared over dinner one evening. 'We?' I thought. "Why don't you invite one of your friends along?"  Kathy looked like Cindy Lou Who after the Grinch stole the Christmas  tree. "Because I want you to go with me?" she replied.

I hesitated. My mind filled with nightmarish visions of tall, lanky women dressed in black, atomizers at the ready, spritzing me from head to toe with acrid droplets of rose, powder, and patchouli. I also couldn't overlook

that Sniffa 2007 would happen on a weekend in October. Football season. One of the masochistic rituals of a Baltimorean is watching the Ravens lose on Sunday afternoon. I couldn't miss that.

"Look, I don't have to go to everything," Kathy reasoned. "We could squeeze in some things that you would like to do as well."   I pondered. Now that she brought it up, I hadn't ever gotten around to seeing the Strand Bookstore. "It's only a few blocks away from Bond No. 9,"  Kathy offered, brightly.  Okay, I guess I was committed.

The Fall 2007 Sniffapalooza kicked off on Saturday, October 20th with a breakfast at Bergdorf Goodman. When we entered the store, I was relieved to see three or four men already mingling among the chattering crowd. In fact, I was amazed at how many people were attending the event. Kathy introduced me to some of her perfumista

friends, all of whom were bubbling with excitement over the planned events.

We were then crammed into a tiny dining area in Bergdorf-Goodman's basement and, after a so-so breakfast of chewy bagels and fruit cup,  the real excitement began. A parade of representatives from the various perfume houses stood up, one by one, and pitched their latest fragrances.  While the reps would entice us with words such as "sensuous" and "sophisticated," sample strips were passed out among us. Everyone waved these aromatic teases under their noses, oohed, aahed, and clenched their eyelids orgasmically. I would sniff and nod to Kathy,

filing the scents under my usual categories of powdery, flowery, or sweet.

Each rep was greeted with enthusiastic applause, and just the presentation of the bottle was received with yelps of rapture.  I didn't feel the excitement myself, but I could appreciate the zealous passion. When I was a teenager in the late 70s, I would go to science fiction and comic book conventions. I was wildly devoted to these interests, and loved the fact that I could find others who shared them. At every convention, one of the local TV stations would send a reporter down to cover the event. That night, the news report would usually start out something like, "Well Stan, there are some wacky goings-on down here at the Holiday Inn today as fat, ugly nerds with questionable hygiene dress up like Captain Kirk and Darth Vader…"

It was humiliating. The intrepid reporter missed the story entirely. Sure, there were some crazy fans at those things, but there were also people who simply understood the value of fantasy fiction and wanted to share in the fellowship of others who also appreciated how much joy it could bring. We also celebrated the people who created those worlds for us.  We wanted to say, "We get it, and we love you for creating this wonderful avenue of enjoyment for us." I sensed that same vibe at Sniffapalooza.

After the Bergdorf-Goodman event, Kathy was true to her word and we spent the rest of the day visiting museums and walking around New York while the others headed to the next Sniffa location. As we strolled along Central Park, I thought about how science fiction and comic book characters are so much a part of the mainstream now, thanks primarily to those "wacky" fans who so ardently promoted the cause. I could see how these scent fans could bring about a similar broadening of interest in perfume.

The next morning, we headed down to Bond No. 9 in NoHo. I was actually interested in this stop since Bond was probably the first line of perfumes that introduced me to the concept of unisex scents. It was a revelation since I felt most men's colognes were too heavy and bold, while Bond No. 9's fragrances were simply pleasant and subtle, whether you were a man or a woman.  I have to say, the breakfast spread was better than the previous day, but I was also taken with the pleasant salespeople who were not at all like the scent guerrillas at my local mall. They were educated on the products and didn't try to push us toward any particular fragrance. Instead, they asked about our preferences. I told one of the women that I was currently wearing their New Haarlem, and she suggested that I try mixing it with Coney Island if I wanted a lighter scent. She sprayed some of both on my hand to illustrate the effect. The heavy coffee and vanilla notes of the New Haarlem were nicely complimented by the citrus qualities of the margarita mix note, creating a lighter fragrance that I could wear during the summer months. Yet another revelation from Bond No. 9.  As we left the store and headed up Broadway toward the Strand Bookstore, I realized I had just become a fan of a perfumer.

I'm quite certain I'll never share in the kind of glowing ardor that most perfumistas have for their chosen subject of affection. As someone with particular passions of my own, however, I can fully empathize with their need to explore the subject as thoroughly as they can and always stay abreast of new developments. It's a kind of obsession you can never explain to someone who isn't inclined to giving oneself over to an all encompassing interest. In that regard, I truly do get it.

Neal Patterson is an aspiring novelist whose varied interests include cooking, making custom

action figures, and watching football. Although he is not a perfume enthusiast, he does have

a fondness for Calvin Klein's Obsession, L'Artisan's Tea for Two, and Bond No. 9's New Haarlem.

He lives in Baltimore with his wife Kathy (The Minx) and two cats from a prior bachelorhood.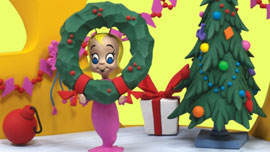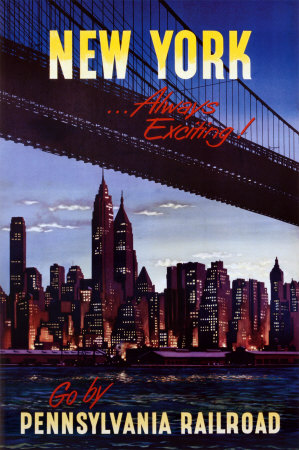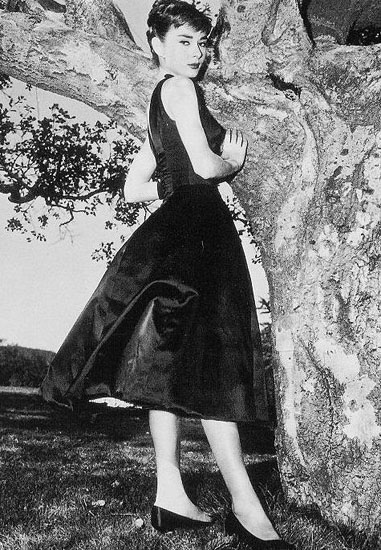 JAPANESE INCENSE

by James Dotson

   Welcome to the hidden byways of Japanese incense, a world that rivals the most frosty French perfume house in its top-secret formulas and obscurity.  And... before you know it you can find yourself putting down $900 for a 10 gram box of incense (say, Kyara Ko Koh by Baieido).

   Centuries before the court of Versailles was promenading through clouds of baroque perfumes, and in fact at a time when European kings were stinky savages, the Japanese aristocracy had developed an elaborate ritual art of incense.  With the subtle genius of haiku composition the princely incense masters would grind the precious woods, labdanum and spices into a base of plum meat and mountain chestnut honey, then seal it into a ceramic vase and bury it by the bank of a mossy stream for several months of maturing.  When the delicate thin stick was finally lit, a vision was released:  stone bridge, ancient pine, fallen plum blossoms. Because of the subtlety of these fragrant poems, the art of incense appreciation was known as "listening" to incense, since the shifting nuances of smoke deserved the reverie of a sustained quiet attention.

Most of today's high-end incense is created in and around Kyoto, the fomer imperial capital.  The two big players are Baieido, founded in 1657, and Shoyeido, established in 1705.  And there are at least a dozen other smaller artisan incense firms, but until recently it was nearly impossible to find their products outside of Japan since they were not sold online and there were only a tiny number of retailers.  For decades, most of the western market has been subjected to the lowest range of Japanese incenses, made primarily with wood filler and cheap synthetics, destined to fill the shelves of head shops and poorly lit new age emporiums. But now you can purchase incense formerly reserved for the Imperial Palace with a quick click at an online boutique.

   I think of BAIEIDO as the most traditional of the incense families:  their fragrances have a pared-down, austere elegance that allows you to appreciate the superior quality of the Mysore sandalwood, rare aloeswoods and bitter herbs featured in most of their blends.  Byakudan Kobunboku is one of the finest natural sandalwood incenses, just the majestic scent of pure wood with a peppering of dark spices.   It costs about $10 and really has no rival in this price range.  At double the price is Byakudan Kokonoe Koh, a more buttery sandalwood version with a bigger portion of the costly heartwood notes.  Another favorite in this price category is Hinoki Cypress which smells  like a extra dry gin martini smoked in frankincense.  Leaping up the price range is Ko Shi Boku ($320).  This is made with kyara, the highest grade of very old aloeswood (oud) which gives off an ethereal and protean accord of ambergris, resin, and animalic leather notes... definitely worth obtaining even one stick just so that you can know what a legendary oud is supposed to smell like.  Fortunately, several online retailers sell sample sticks of Baieido so you have no excuse.

SHOYEIDO seems more contemporary than Baieido, though they are still a 12th generation family company and most of their products are made entirely with natural materials.  Overall, they give a more ambery, luxe and "oriental" impression.  Even their relatively cheap "daily incense" line is nice. Also, they not-so-secretly make signature incenses for other Japanese companies and European markets (like maybe a certain famous French tea concern - not that I would ever want to reveal the actual noses behind any French luxury products.)  Two of my  favorite moderately priced incenses are Sei-fu (clove and precious woods) and Go-zan (patchouli and spice). Now, if you are delighted by these and you want to move on up to around $50, there are two more that contain at least some percentage of kyara, and they are really gorgeous:  Ten-pyo and Misho.  Both are seamlessly blended with dark labdanum, musk, spice and plum notes.  But of course, once you are there you will think nothing of spending $500 for Sho-Kaku.  I just lit a stick so that I could remind myself what it was like for this review.  O.K.... I have maybe three sticks total.  I am telling you this because kyara is so expensive that there are stories  of oud-smuggling gangs killing each other over their remote jungle caches, so now you know I don't really have that much, and besides I have it hidden in a secret drawer.  Anyway... I just leaned into the smoke and mumbled something like... GUHH?!, or maybe it was a kind of gurgling sound that you make before you pass out from happiness.... this one is well into the Holy Grail category and I truly can't communicate the multidimensional, almost alien quality of it;  the smoke has a long use in Tibetan medicine for treating anxiety and inducing exalted meditative states.  There are various recent unfounded internet rumors  which suggest that due to the almost non-existent world supply of kyara some of these more costly compositions will be reformulated soon or shoot up drastically in price, but so far this is still at the rumor stage.  Another rumor has the Saudi royal family burning logs of aloeswood in their incense burner 24/7. In case you are ever in their neighborhood, let me know. 

For those who do not fancy lighting incense, but still want to experience the Japanese aesthetic,  Shoyeido makes several types of zukoh or "body incense powders."  These are finely ground powders that were originally used by Buddhist monks to rub on their skin prior to rituals, and were eventually drafted into secular use to scent the body and the sleeves of kimonos.  I wear Gokuhin, which is based on a traditional formula from the Mt. Koya temple, made of sandalwood, borneo camphor, patchouli, clove and cinnamon.  It smells amazingly like Sheldrake's Borneo 1834, with a deep chocolatey and carmelled wood scent that lingers for hours.

When it comes to the smaller incense houses, I will just mention a few examples that are not too hard to locate:

Minorien Frankincense - a perfect

church incense in a base of sandalwood.

Rei-Reiko -  a modestly priced blend

of sandalwood, tumeric and fenugreek,

based on an ancient formulation, and

currently popular in many American

Soto Zen centers.  At first is seems

harsh and has some disturbing burnt

mint notes but it settles into a soft

cool musk and wood aura that is

incredibly evocative of old Japan. 

It has taken me years to appreciate

how flawless this is.

Byakudan  Shirayuki - extra long

black sticks with a very sweet

and delicate sandalwood aroma.

Ranshuko Temple - another

long-burning stick, with a

sandalwood, aloeswood and

spice blend.

If you want to sniff your way through dozens of incense testers you are sadly out of luck, unless you can come to San Francisco where there are two stores that specialize in Japanese incense:  Asakichi (in Japantown) and a newer store called Scents of Japan.  Kotaro and Jay are the owners of the new store and website and also have a wholesale business which means frequent buying trips where they bring back an ever increasing collection of Japanese sachets, perfume oils and incenses so check out this site, especially for some of the more obscure things.

I have purchased many of my

and they have great trial packs and

collections of samples organized by

notes and by companies, and in a

variety of price ranges.  Think of them

as the decanters of the Japanese

incense world.

For further historical information

and more retailers:

Perfumes of the Land and Sea

By Dr. John King

Dr. John King from the UK considers fragrances that

remind him of home and abroad.

Fragrances of the great outdoors have always appealed to me more than stylized perfumes.

The fleeting scents of wind and water, forests and lakes, sea beaches and driftwood fires –

these have thrilled me more than anything usually found in a bottle.  But there are exceptions.

The perfume industry, led by firms like Givaudan, have developed the concept of 'olfactory

scenery', recreating for example the ambience of the Mediterranean coastline, or even venturing

out over the rainforest in airships to capture the exotic aromas there.

"This technology (ScentTrek) has enabled true reconstructions

of aspects of our beautiful planet, fragrant memories of the

wilderness which contribute to the success of many of today's

perfumes."

Perfumery has always been about travel, adventure, exotic aromatics from mysterious lands. So the choice I have in writing about perfumes evocative of places, is vast. All over the globe fragrances are sold to tourists as unique souvenirs of wherever they are visiting, and to do justice to all these products is impossible. So I have just singled out a random few which have made an impression on me, with apologies to the many excellent ones that have been omitted.

England: my home territory

Close to where I live in central

England are the Malvern Hills,

the name deriving from the

ancient British words Moel and

Vern, meaning bare mountain.

They have inspired many

Englishmen, not least our

greatest composer Edward Elgar

(who wrote the patriotic

'Land of Hope and Glory').

My mission has always been to

express this landscape in fragrance,

and my first attempt used a pure

aroma chemical from Givaudan,

called vernaldehyde (literally,

mountain aldehyde). A perfume

consisting 100 percent of one

aroma chemical? Yes, but before

you laugh out loud and dismiss

me as eccentric, let me explain

the rationale. I am a medic of the

older generation, drilled into me from student days was the principle: simplicity is elegance. To neatly explain a confusing variety of symptoms with a single diagnosis, to avoid side effects by using a single drug, that was what was considered good practice. And in fact, vernaldehyde used at the correct dosage met with fair success, so maybe it's not as loopy as it sounds.

Nevertheless, I have not stuck rigidly to that radical position. Like most

perfume enthusiasts, I also enjoy playing around with mixtures in their

infinite variety. Currently I produce a 'fragrance palette' of scents typical

of the Malverns, which people can use like an artist uses paints. In

other words they can mix themselves an olfactory impression of a

ramble through the area. Malvern attracts artists of all types so the idea

has gone down well.

By and large therefore, I have come to believe to the virtues of combining.

(And so has everyone else– glance at the supermarket shelves here and

you will see everything comes at least in pairs: Lavender and camomile,

rosemary and coriander, always something and something else )

This is paralleled too in medical practice, where patients these days are

typically on a whole cocktail of drugs – and everyone is happy, especially

the pharmaceutical industry.

The company which has developed fragrance combining into a fine art is

not John King of course, but Jo Malone. One of my favorite brands, Jo

Malone is also backed by one of my favorite supply houses –Symrise,

based in Holzminden, Germany.

If you want a very natural, cool green and earthy aroma, for instance, try

Fig leaf and Cassis. Then add a dash of Malone's Orange Blossom for

an interesting variation.

Scents of the English hills

Apart from fresh air, grass is the dominant element on the Malverns.

Grass, plus a sprinkling of wild flowers native to the local ecology.

Subtle, almost intangible odours, but how to capture them?

One way would be to persuade Roman Kaiser, the legendary scientist at Givaudan, to fly his zeppelin over to England, with some sampling equipment. It's nearer than the rainforest, after all. I fear however that this is some way off, though he did advise me on the probable composition of the gorse scent, a shrub common on the hills.

For the time being it's back to mixing essences drop by drop in my garage. The obvious candidates are flouve and hay oils and absolutes, extracted from wild grasses. But if you make your own fragrances you may have found, as I have done, that these materials are disappointingly difficult to use. They easily give a heavy 'Christmas pudding' effect. Vetiver, an oil distilled from a type of grass, is better; you can see it used to good advantage in Guerlain's Vetiver which has a definite spicy-grassy aspect. Mate is nice if you like a slight smokiness, though can bring an association to cigarettes. Naturally extracted leaf alcohol (cis-hexenol) is very fresh, pungently grassy and valuable in small amounts. Lavender absolute is excellent and versatile, a smooth and mellow hayfields smell which is easy to use and a good friend to the amateur perfumer.

Commercial Foin Coupe notes include l'Artisan's l'Ete en Douce and Annick Goutal's Dans les Foins, The Sniffapalooza group were treated to an analysis of the former during the Paris trip, ingredient by ingredient, and a fine fragrance it is too.

But for the all-time best hayfields aroma I have

ever some across, we have to leave the realm

of fine fragrance and go to a humble soap.

My wife still recalls the time when a workman

came to our house to fix a floorboard and demanded

repeatedly to know 'what is that wonderful smell in

your bathroom?'  It was Valobra's fougere soap,

which the ancient Italian house makes according

to traditional methods. Needless to say, I have

laid in a large supply lest it should ever be discontinued.

Moss

The British Isles enjoys (if that is the right word) a cool,

damp and misty climate where mosses thrive. In

perfumery the odour is represented by oakmoss and

treemoss, a chief building block of the chypre family.

There is just one fragrance which says'moss' to me

however, and that is Lorenzo Villoresi's Uomo. It is more

elegant than Ralph Lauren's Polo, lacking the unpleasant

patchouli undertone which accumulates on anyone who wears

the latter. Uomo reminds me that when I was 16,

I had to I had to get down on my hands and knees on biology

field trips to study mosses at close quarters. The name

of one of them is still etched on my

brain: hypnum cupressiforme.

Green perfumes

Although Floral notes dominate perfumery, to my mind green

notes are more interesting – both now and for the future.

Green has come to symbolize everything good, indeed we

even have a green party in English politics.

The example of a green perfume always

quoted is Balmain's Vent Vert but this is

quite floral too, so let us look at some true

green notes. I have chosen one for its stridency

and the other for its subtlety.

Green, green green…and green By Miller and Bertaux

Here we have a powerfully green fragrance, a single spritz of

which will impact on your consciousness for a long time.

The exact shade of green it represents has provoked plenty

of debate on MakeUpAlley, for example:

"A light, iridescent, shimmering green of late spring."

"A bright, unswervingly cheerful, sweet green."

"A roll down a grassy hill laughing when you're a kid green."

It is bitter-minty at first, with a garden twigs aspect. Later it

becomes fruity in a way which for me stirs recollections of

picking blackberries. Especially the delicious aroma which

later filled the house when blackberry jam was being made.

So plenty of memories out of this bottle, and the box has

an intriquing design into the bargain.

Calamus (Comme des Garcons Series 1: Leaves)

Luckyscent hails Calamus as the crown jewel of all

green scents, redolent of living plants, of freshly

crushed stems and crumpled leaves.

"It's the scent of a meadow trampled by fairies

and woodsprites" they enthuse, their imagination

running away with them as usual.

Independent reviewers agree, reporting nostalgic associations to

the gardens of their childhood. They perceive a soft and mellow green,

gentle and sweet, "like the milkiness that oozes from a just -popped

dandelion stem".  King of England's verdict? I see a brick outhouse well

stocked with plants, but it's so realistic that I smell the bricks as well as

the plants. A first class composition in best Comme des Garcons

tradition. It gets the Royal Warrant.

In the next issue:

The fragrant joys of ploughed fields and allotments.

Watery whiffs of the Netherlands. California dreamin'

ScentTrek technology analyses the scented air around a plant without harming it.                           

photo courtesy of Givaudan

Malverne Hills Inspiration

Over the Rainforest

photo courtesy of  Givaudan

Grass, the dominant element

Dr. John King

Other photographs courtesy of John King.

A special "thank you" to him for the fascinating article- RB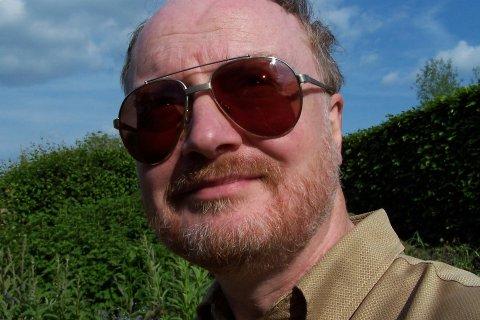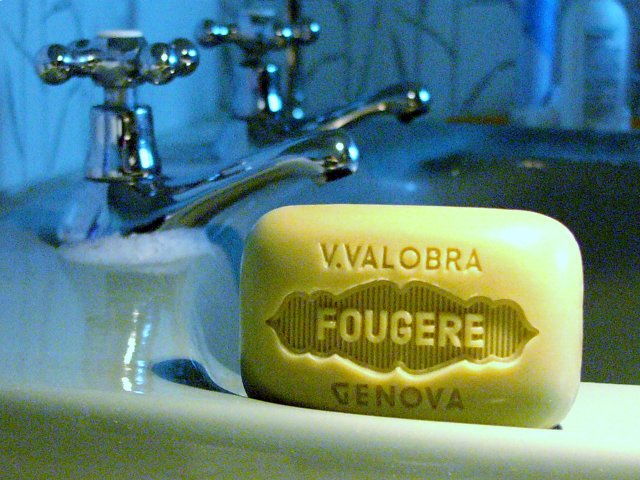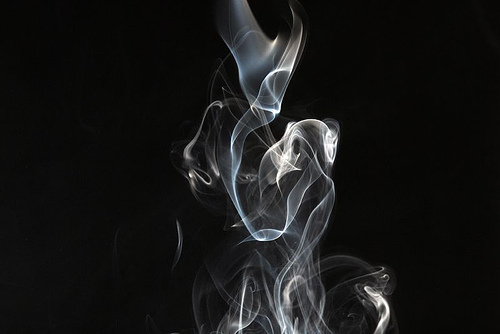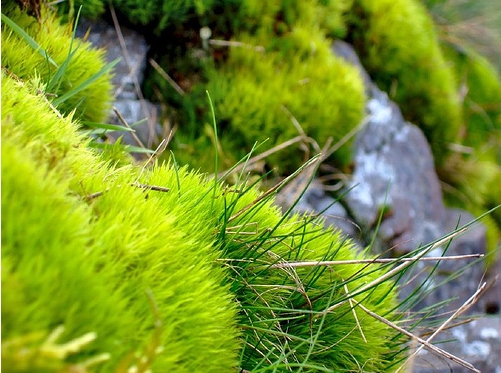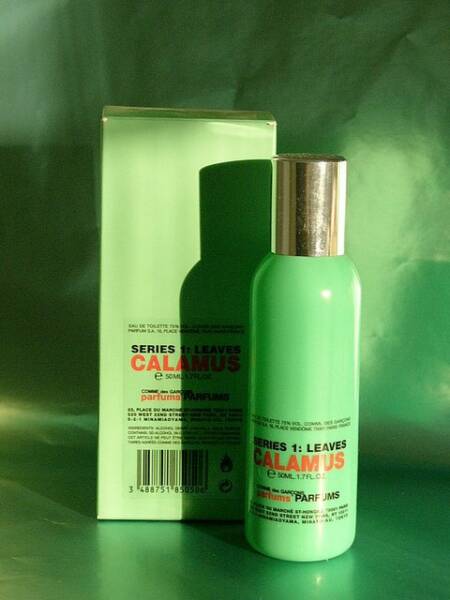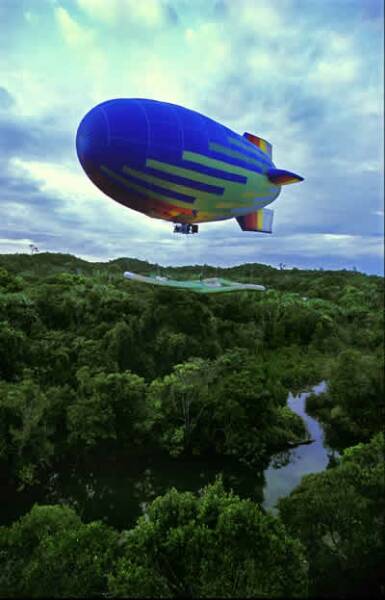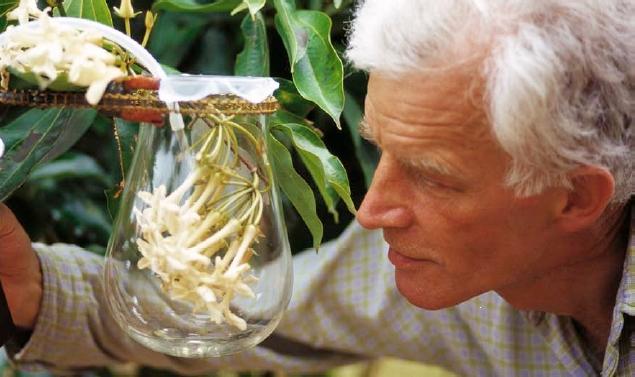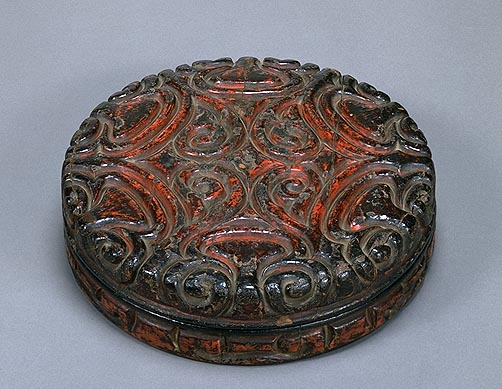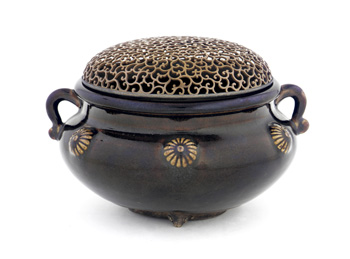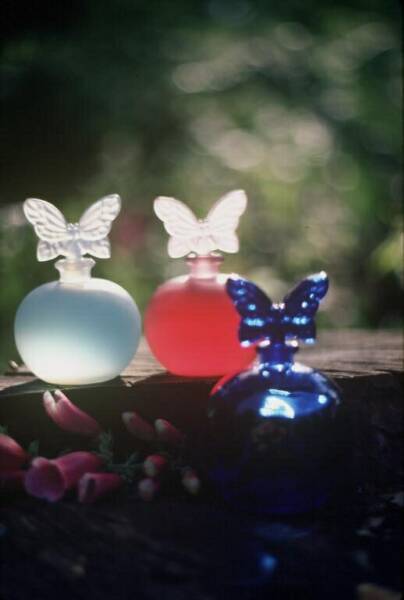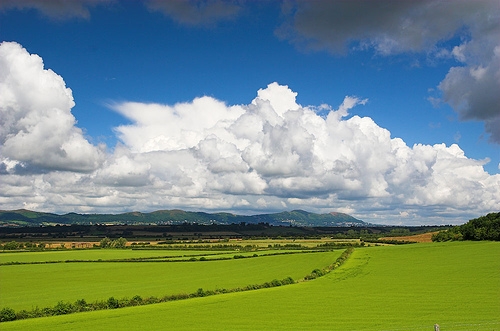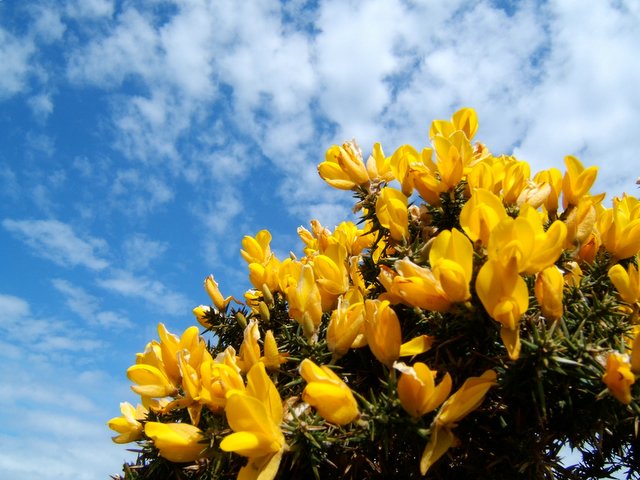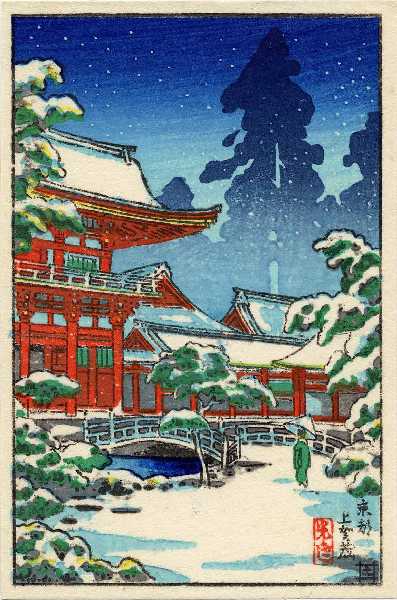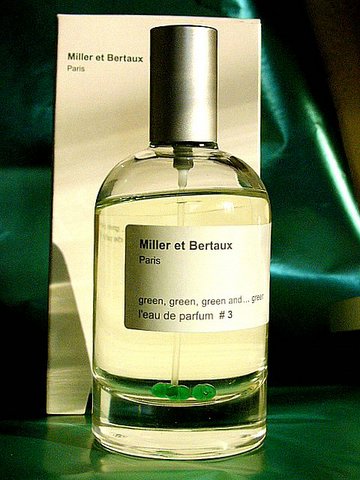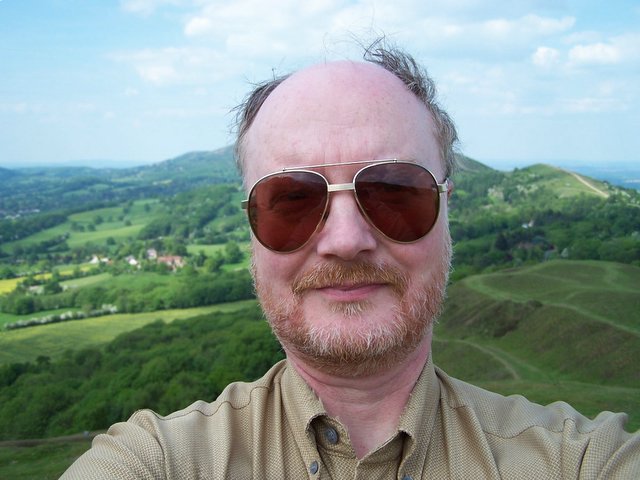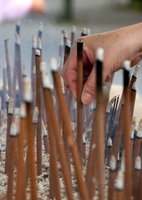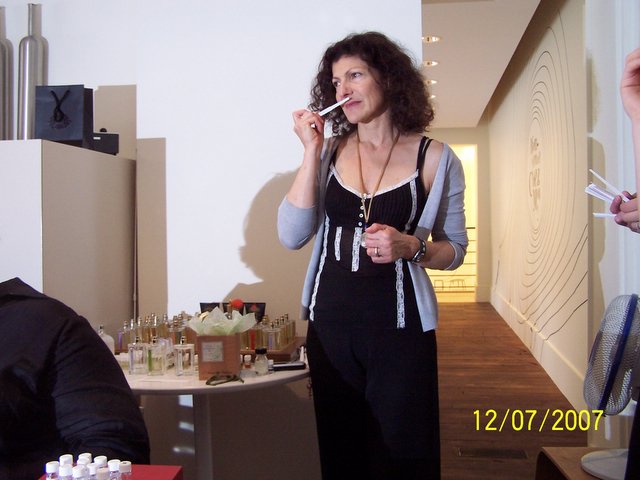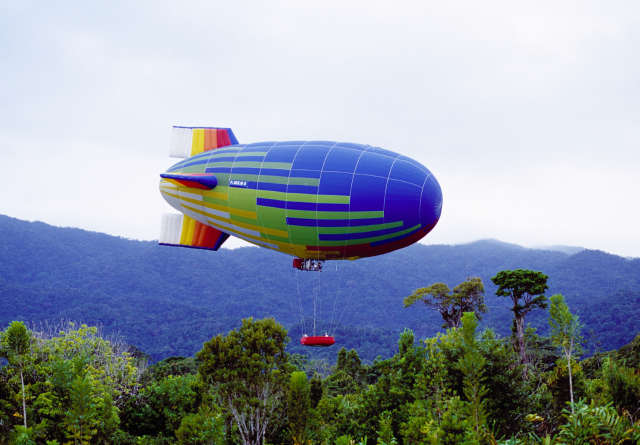 Pamela Roberts of L'Artisan Parfumeur Paris demonstrates 'Ete Douce.

Over the Rainforest

photo courtesy of  Givaudan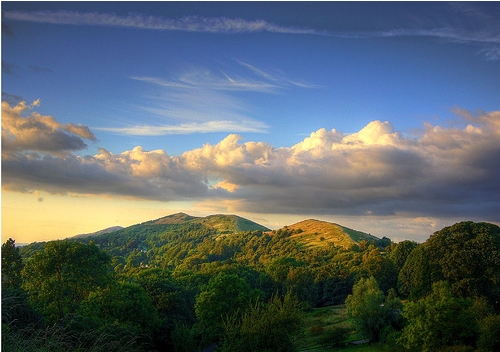 Rose and Cavalier About It

By Christopher Voigt

Boys, as you recover from a day spent in front of your 52-inch LCD

watching instant replay and the consumption of much beer and questionable snack foods, hear me loud and clear: come the warmer days of late April and May, stand out and blend in. "Stand out" as in, I'm not taking 45-minutes to get dressed but I'm not ashamed to wear some color.

Hopefully by now, if you have a decent-paying job and a social life, you know that you need a personal shopper at one of the better stores or, at least, a salesperson who can set things aside for you. Too many guys rely on their girlfriends or boyfriends to do this work for them, and quite honestly it just isn't fair to either party. There's too much invested. (In fact, industry-secret here, so listen up: if you show a salesperson you're serious about looking good and you have a budget, they'll take care of you. Truly, they will.)

Despite the fact that there is tremendous variety in Spring '08 menswear, there are three things every man should have in his wardrobe for spring: a light gray or umber suit, a faded rose shirt and a scent with some rose in it.  A crisp pink shirt under a navy blazer is classic, undying style; but, this season, a man can relax with the lighter colors and doesn't have to run the risk of looking like a fop. That faded pink shirt can work with jeans, with shorts, with a khaki linen vest, and it doesn't need to be discreetly hidden under a blazer... but the key to the look is not to iron it. You want it to absorb the light not reflect it. You want to say something like, I dress this way all the time. It's easy.

I'm a firm believer that sex appeal derives from self-assurance. Think back to your sophomore English class and the character of Phineas in A Separate Peace. Neither a pink shirt nor a tie belt –– for all their RL-coöpted status nowadays –– was going to make anyone rethink this guy's masculinity. Which brings me to the rose note in fragrances... Like carnation, rose is one of those notes which people might think old-fashioned, but, truth be told, most people don't know that there are rose scents beyond grandma's mystery fragrance or the little soaps that people put out in the guest bathroom.

Rose has a plethora of expressions, and in many part of the world it is considered a masculine note. There are green-herbal-smelling roses, animalic roses and spicy roses. One of my favorite spicy renditions is Le Labo Rose 31by perfumer Daphne Bugey. But there are also: Rose Poivrée by The Different Company (rose with black pepper and the slight dirtiness of civet), L'Artisan Parfumeur Voleur des Roses

(with sandalwood and patchouli), Le Sirenuse Eau d'Italie Paestum Rose (with incense and rare woods), Parfums 06130 Lierre Rose (v. green with ivy and cardamom), Etat Libre d'Orange Eau de Protection (a new rose chypré), Frédéric Malle Editions de Parfum Une Rose (geraniol at

off-the-charts intensity, truffle and woods), Arabian Oud Prestige Arabia (Tai'fi rose with Laotian oud, saffron and honey) and Ajmal Aquhawan.

By and large, the rose note in the Middle Eastern scents is more subtle than what we are accustomed to smelling. In the West, rose absolute is blended with ylang ylang, jasmine and peony and billed as rose soliflore, and, while the effect can turn heads, it does a disservice to people's scent memory. Distilled roses are much more complex and green. They capture the terroir and give us a multifaceted picture of the place from

which they came.

A guy's personal style isn't that different. Proud of his roots, complex, and fearless of putting the shirt on or revealing what he's got underneath it. Hopefully, the scent of self-assurance and a heart of gold (though I'll settle for silver any day...)

Image credit: Bottega Veneta S/S 08 Menswear Collection. Courtesy of Men.Style.com (Marcio Madiera)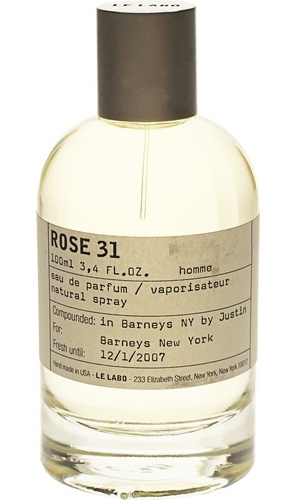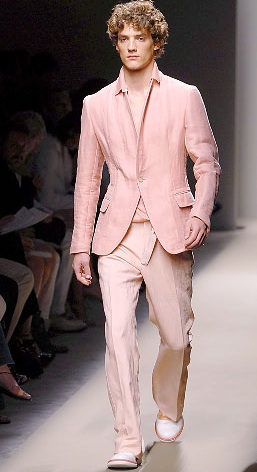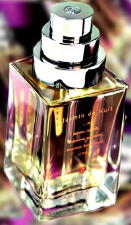 HILDE SOLIANI

By Mark David Boberick

A resident of Parma, Italy, a small,

elegant town her entire life, Hilde Soliani

understands how important culture is to

ensuring a high quality of life. Surrounded

by good food, good wine, good music

(Giuseppe Verdi is one of her favorites),

and good fragrances, Soliani has

imparted these truly Parmesan values

into her art for over a decade. Ever since

leaving a successful Marketing Managerial

Career several years ago, she has poured

her creativity into her paintings, her

jewelry, and most especially –

her fragrances.

"When I was a child, my grandmother

taught me how to create perfume –

mainly how to create organic essential

oils, how to recognize if they are good

and bad and how they change when they

are mixed.

I respect the recipes of my grandmother, but I am always trying to be innovative. I very much enjoy traveling around the world looking for new emotions and raw materials."

Hilde Soliani did not always want to make fragrances, even though she greatly admired them. In fact, the idea wasn't even in her head until a journalist put it there. "During a press conference for my first line of jewelry, I showed a line of candles for Valentine's Day that each included a gold and diamond daisy necklace inside. To wear it you would have to burn half of the candle. The journalist asked me if the candle was perfumed and of course it wasn't." The question stayed with Soliani until one terribly rainy day when she decided to look for the old recipes of her grandmother. "She did La Mia Daisy. We loved the same flower," Soliani says. The decision to create a fragrance line was soon born and Hilde set about searching for its concept.

"Inspiration can come to

me at any time from

anywhere. Sometimes

it can be a flower, a

particular flavor at a

restaurant, sometimes

noise inside of the theatre

or on the street." In this

case, it was the flower -

Actually, 5 of them.

The line, called Ti Amo

(I Love You, in Italian) has

a fragrance for every letter -

Tulipo, Iris, Anemone

(Wildflower), Margherita

(Daisy), and Ortensia

(Hortensia).

They are not

designed to be

reproductions of natural

scents, but rather

abstract portraits of the

flowers – the emotions

felt by Soliani in their

presence. "I hate to

emulate nature

because I believe it is perfect. I want to create something different that is the reproduction of what I feel in that moment -

something that I appreciated and want others to feel the same"

With Tulipo, perhaps the most abstract of the bunch since the actual flower has no smell; Soliani was taken by the small

Sicilian island of Vulcano. The fragrance is the olfactory image of the bright sun, the black sand beaches, the crystal cold water,

the hot air, and the small red flowers near the volcanic rocks by the sea.

Tulipo is a scent made for men and women, alike. The fruity opening includes notes of lime and peach, but soon gives

in to  sensual cocktail of florals and finally – a sophisticated base of sandalwood, vetiver, and musk's. For an artist,

color is paramount –it is the force that drives the work – even if the work is devoid of it. When asked

how Tulipo might have been a different scent if the flowers were yellow or white,

Soliani responds, "Perhaps it would have told me nothing."

Soliani calls her Iris a "fantasy" fragrance. "I was not looking for a sole accord. It needed to represent the security and

elegance of the person as they start to say to their lover, 'Ti Amo.'

Iris is very romantic but at the same time very contemporary. "Another fragrance designed for both men and women,

Soliani used Sicilian almond along with a heady dose of organic iris to guarantee this wasn't an Iris scent you've come

across before. It is one of the most interesting, artistic expressions of the note that I have encountered. The lasting

power is superb and Soliani claims that many a business man has been stopped by a co-worker when wearing

Hilde Soliani's magnificent Iris.

For Soliani, finding a new way of creating classical fragrances is extremely important. She wants delicate scents

that always have truly artistic feeling, "As if to say 'I am here. You notice me, but I don't disturb you.'" Soliani has

finished her 5 fragrance Love Story, but she is hard at work on her next range inspired by the Teatro Reggio in Parma.

Soliani's sense of Abstract Expressionism should prove to be a perfect fit when taking on this project. The Theatre is

new territory for scent. Perhaps instead of wearing scent to the theatre, we can now have it the other way around. The

entire Ti Amo collection is currently sold exclusively at New London Pharmacy in New York City and can be purchased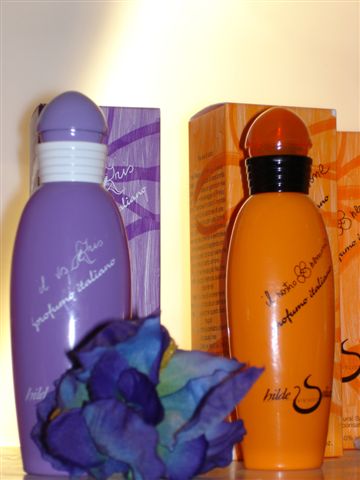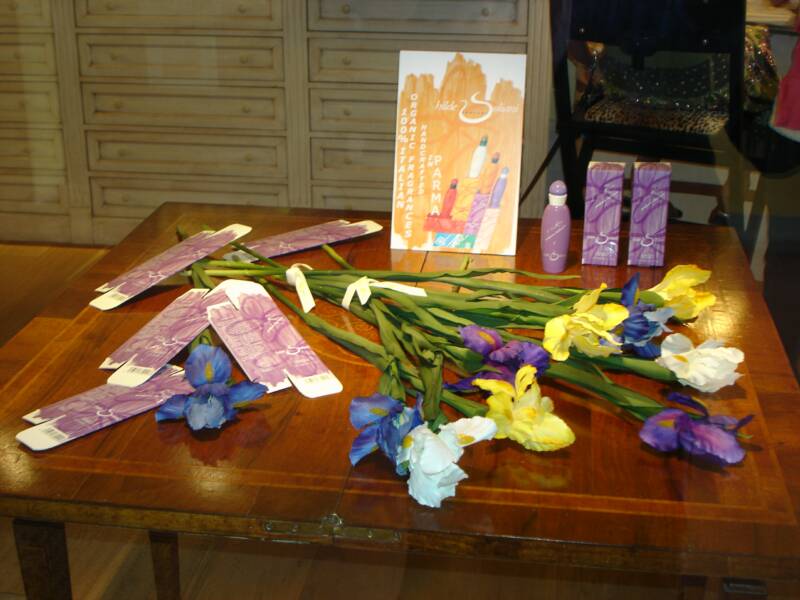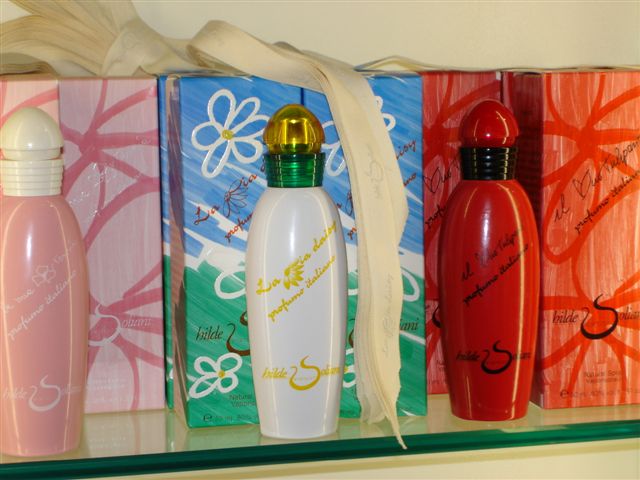 The Duir Way

By Roxana Villa

"I am the Lorax, I speak for the trees, for the trees have no tongues."

                                           - Dr. Suess

Have you ever tracked what you love, what inspires you, makes your soul sing?  Recently I discovered a deep reverence for the mighty Oak, which unknowingly opened the portal to a series of botanical perfumes. Since purchasing our home in Spring 2000, my partner and I patiently awaited the right moment to buy the empty lot next to us. To our horror the neighbor turned around and sold the tiny, substandard lot to a developer. Our intention was to preserve the oak trees and create an indigenous

garden. The intention of the developer was to take out all the trees and construct a 3500 square foot palace.  We had always been told that oak trees were protected. Indeed, Los Angeles has something called "The Protected Tree Ordinance",

however, the ordinance means basically nothing when it comes to a developer wanting to build.

In the same parallel universe, I had begun a perfume based on Beltane. Beltane is an ancient Celtic/Druid holy day occurring on May 1st. On the eve of Beltane, I went out and gathered leaves from a large coastal live oak with the intention that the trees would stay firmly rooted and thrive. I mindfully cleaned the leaves and tinctured them as the perfume base. While the tincture marinated I created a wood chord of sixteen different essential oils, absolutes and C02 extractions. After filtering the tinctured leaves I began building the perfume, first with the wood chord and then adding other notes until the fragrance was complete. Pondering what to call the perfume I settled on "Q" for Quercus, which is the botanical name for Oak.

As I write this the four large oaks and several other small ones on the lot are still standing. We have gone before our local Specific Plan Board several times insisting that the trees must not be endangered or cut down. Each time we have won. In the meantime I have gotten involved with several local community groups, our neighborhood has been united and we have all learned a great deal. I now look at our native Oaks and the surrounding landscape with new eyes. I have learned the value of an authentic landscape. Did you know that all those palm trees that have become symbolic of LA are non-native?

I bow to the mighty oak and all they continue to teach me. If the challenge with the neighbor had never presented itself I may not have become an active proponent of Oaks and native plants. Sometimes our nemesis can facilitate a clear path to what

we love and are here to do.

A portion of the proceeds from the purchase a 1/4 oz bottle of our "Q" perfume goes to the California Oak Foundation.

"Q" was the first in a perfume series titled "Californica", honoring the aromatic landscape of the State of California.

Roxana melds her love of nature into an authentic self-expression as a visual and aromatic artist.
Visit her website at: www.illuminatedperfume.com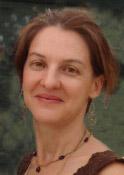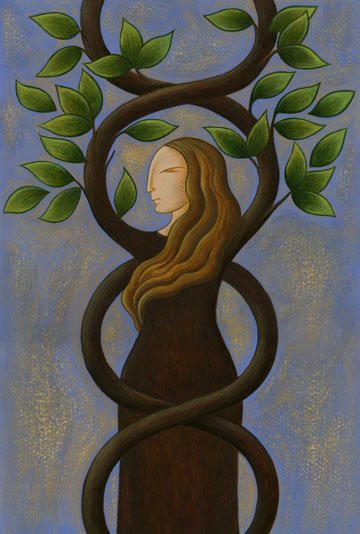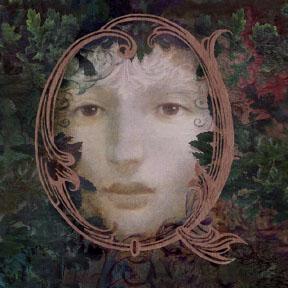 Scents and the City

by Kathy Patterson

I work in Baltimore City and live just outside of it. 

The City, like any city, is full of smells -  car exhaust,

garbage, dog crap, deep fryer grease, and people. 

Some people smell good.  Most not-so-good.  The bad

smells come from sweat after a hard day on the job, or

just plain unwashed bodies.  Others use cheap quality,

poorly-scented products for bathing and perfuming

themselves.  Or more expensive products,

but far too much of them.

I take the bus to and from work every day, and it is a

microcosm of smells.  In the morning there is a lot of

wafting perfume, mostly unrecognizable and inexpensive. 

Some are truly ghastly, like Dollar Store bathroom deodorizer.

Or the guy who used so much Axe

(or one of its noxious cousins) I sneezed immediately

upon sitting behind him.  Even after moving to a seat

several rows back, his overwhelming cloud of scent

still affected my ability to breathe.

That's not as bad as the stench of the older gentleman

who emanated a combination of extra dark and strong

patchouli and dirty, worn-20-years-without-ever- being-

removed hat.  Or the person who sat across the aisle from me wearing what

smelled like extra strong smoky/dirty vetiver (say, Vero Kern's Onda) mixed with artificial strawberry-scented air freshener.  This is in combination with the usual scents of a bus: b.o., bad breath, farts, and occasionally urine and vomit. Sometimes I wish for a cold.

The other day, I detected something I thought I recognized. It came from a well-dressed woman sitting just ahead of me.  It was an odd combination of indolic florals, something earthy, and a hint of the aquatic.  It was Tom Ford Black Orchid, and it smelled terrific.  Not so great on my skin, mind you, but on this woman it was perfect.  I was a little jealous, and I suddenly understood why Mr Minx seemed to like it so well on me.  She was wearing just enough that it would occasionally waft back to me when the bus doors opened to admit or discharge a passenger.  Now why can't more people be judicious about their fragrance application? (In the mall last week I saw a woman coming my way and thought, "Chanel No. 5." Indeed, when she walked past, she nearly choked me with that very fragrance.  Phew.)

Although I do love the city (not my city, mind you, but cities in general) I have the need to escape it once in a while just to get away from the stench of humanity.  To smell clean fresh air.  But apart from flying out to New Mexico, where does one find that on the East Coast anymore?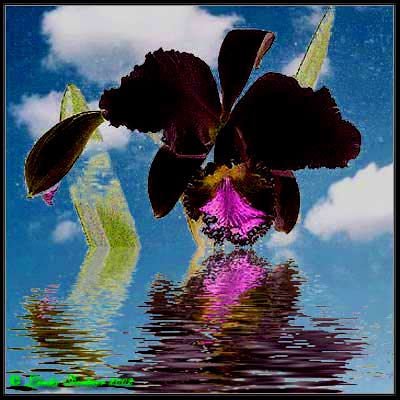 VOODOO PERFUMES

by JAMES DOTSON

One summer day in 1954 in the mountains above Port-Au-Prince,  Granny Holdeman of the

Baptist Haiti Mission entertained a visiting journalist from "Time" magazine.  She began by clutching a Bible

and tossing Voodoo charms into a bonfire while quiet locals in their crisp gingham looked on.  Granny was

keen on ridding the Haitians of their devilish superstitions and she expressed particular ire that

farmers who earned less than three dollars a month were hiking into town to purchase terribly costly

bottles of Chanel no. 5 and Arpege as offerings for their demon goddess, Maitresse Erzulie.

You see, Erzulie is a spirit of exquisite tastewho demands the finest French perfumes and

champagne, because these are the foods that feed the world of dreams where she is queen.   She is

the deity of love and romance, and when it comes to love there is no budgeting;  luxuries are always

a necessity.   She is most often portrayed as Erzulie Freda, a wealthy fair-skinned courtesan in silks

and pearls, holding a mirror.  Her perfumes are used in spells to wash away negativity, to refresh,

and to open the door to good fortune.  Her other favorite scents include Reve d'Or and Anais-Anais.

Now it would be useful to step back and explain something  more about Voodoo (or Vodou as it is more

properly spelled in Haiti).  It is one of many African Traditional Religions which arose as the

descendants of slaves from the Fon, Dahomey, Kongo and other tribal cultures made their way to the New

World.  As they came to Cuba, Brazil, Haiti, Jamaica and elsewhere their religions

became transformed into Santeria, Palo, Obeah, Quimbanda, ... and of course New Orleans Voodoo.  After

hundreds of years these traditions mingled with indigenous Indian herb lore, European folk magic, spiritualism

and 19th century occultism to become the syncretic Voodoo that we know today.  In the U.S.,

New Orleans Voodoo is heavily intermixed with hoodoo, which is not a religion but a system of Southern

folk magic, practiced by solitary hoodoo or root doctors. It uses candles, herbs, roots and

other lucky curios, including scented oils and perfumes.

This brings us back to perfumes and how they came to make the leap from cosmetics to spiritual products.  In a way, it really

represents a throwback to the original purpose of colognes.  Back in the 18th century the first colognes, like Aqua

Admirabilis, were more like tonics, medicines or restoratives to cool down the brain.  In keeping with their curative functions,

their labels featured angels, serpents and turbanned wise men.  By the mid-1800's due to the

influence of  French colonialism which brought exotic materials like vetiver and patchouli to Europe,  cologne packaging

was even more overtly mystical, beckoning the buyer to partake of the secrets of the pyramids with images of sphinxes

beneath palm trees, so it is not surprising that colognes began to be attributed with magical powers.  One of the first was

Florida Water (1856), a blend of citrus, lavender and spices.  This is still hugely popular in Voodoo, Santeria,  Brujeria

(Mexican witchcraft) and Brazilian spiritual traditions as a product that draws fortunate spirits to bless a place or individual. 

It is worn as a personal fragrance or used to sprinkle on altars, lucky objects or on the floor.  Another similar scent is Hoyt's

Cologne (1868) with notes of bergamot, lemon, neroli, sandalwood, rosewater and camphor.

It is especially popular in hoodoo where it is applied to the hands or head for good luck in gambling.  One of the most

ubiquitous of the late 19th-century colognes was Jockey Club, which at one point was made by more than forty different

companies.  Formularies of the era list ingredients as bergamot, rose, tuberose, cassie, jasmine, civet and ambergris. 

The actual Jockey Club in Paris was an elite enclave of  dukes, counts, and the very rich.  Though it was physically located

near the racetrack, the members were more likely to be seen sporting their immaculately cut suits at the opera, so it is not

suprising that the cologne held an aura of glamor and success. In New Orleans it was used for love spells and gambling,

and if you sprinkled it on the instep of your shoe you could get a new job.  Bootleggers mixed it with sugar and cinnamon to

scrub the sidewalks as a spell to keep the law away.  Another favorite all-purpose lucky product was Verbena Cologne

(basically dilute lemon grass oil), which was sold in New Orleans pharmacies as Van Van .

Meanwhile over in Harlem at the Cotton Club in the roaring

20's they were dousing the floors with Caron Royal Bain

de Champagne.  This is the cologne that was created

for an American millionaire who enjoyed bathing in champagne.

In the days before environmental fragrancing maybe this

was the easiest way to give the club a luxe atmosphere of

powdery lilac and amber.  But I think not, as Harlem was a

hotbed of hoodoo in those days, and I suspect they were

using the cologne for a classic "scrubbing" spell  to keep

the law away during Prohibition, and to draw high-class

customers.

Eventually, there were companies that produced a variety of their own hoodoo perfumes, most notably

Valmor which was founded by a chemist, Morton Neumann, in Chicago in 1928.  He had a whole line of toiletries

and cosmetics aimed at an African American clientele, and also offerred a "Curio Catalog" in the 1930's and 40's which

featured dream books, amulets and glamorous mulattos dressed like Mata Hari.  It was in one of his catalogs that I

discovered Lucky Jickey, and Lucky Jickey and Jockey  perfumes which seem to be both a Jicky knock-off and a riff on

Jockey Club.   As you can see from the ads, they were meant to attract both love and fortune as noted by the hearts,

four-leaf clovers and other good luck symbols on the label. 

As to how an everyday perfume manages to cross the boundary into a

magical potion... well, there are theories that it has something to do with

the ingredients, or the symbolism of the name or the images on the label,

but in the case of Voodoo it can also happen when someone possessed by

a spirit demands a specific scent offerring.  I asked a priest of Papa Gede

what perfume he preferred and was told that Gede really liked Rumba by

Balenciaga.   Gede is lord of the dead.  He dresses in top hat and tails, and

is known for his outrageous jokes which he makes while drinking dark rum

and dancing the banda with lots of wild pelvic thrusting.  Really Rumba

seems perfect for Gede, with its boozy fruit notes of plum, peach and

raspberry that start out like a crazy Zombie cocktail and then elegantly

settle into a fugue of night flowers, brooding funereal church candles

and musky incense.

In case you were wondering just what sort of person was bold enough to

wear Rumba, now you know.













( Valmor images are from the collection of cat yronwode)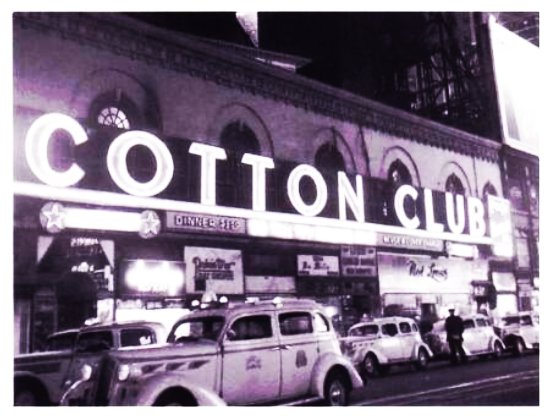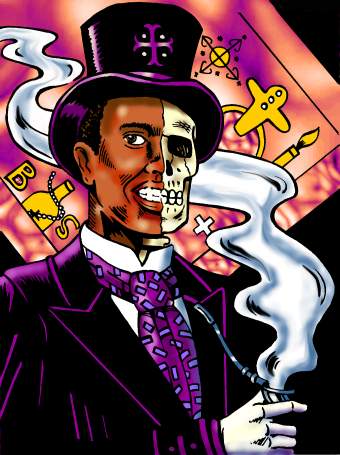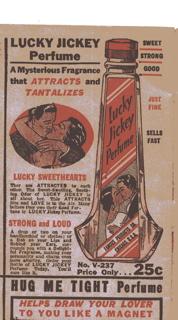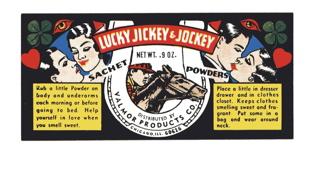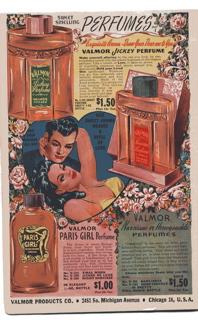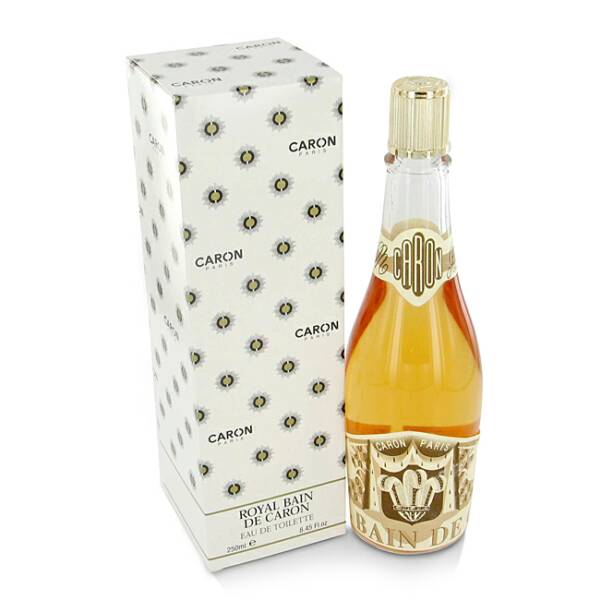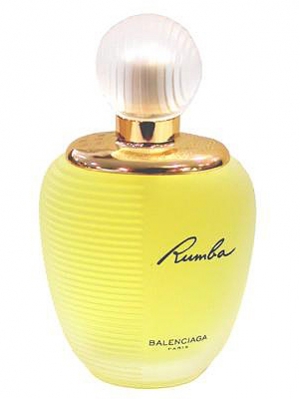 Flowers of a Lost World:

Sniffapalooza Reviews L'Artisan Parfumeur's

Fleur de Liane and Pulp by Byredo

Imagine an astonishing mist-shrouded "lost world" of previously unknown and

rare flowers found in the jungle of Bahia, Colombia or tropical rainforests of an

uncharted island.   Or perhaps these new species are the works of the

imagination of two talented perfumers who capture the essence of 'discovery

of what has never been discovered'. L'Artisan Parfumeur introduces

Fleur de Liane and the 'Stockholm Scentsation', Ben Gorham debuts

Byredo in the USA and his primeval perfume Pulp.

I recently interviewed Bertrand

Duchaufour, the new 'perfumer in

residence' for L'Artisan Parfumeur,

(who created many memorable travel

inspired fragrances for L'Artisan including

Timbuktu, Dzongkha) who shared with me

how he 'discovered' Fleur de Liane.

According to Duchaufour, "It is inspired by my

journey to Panama, to an island called Bahia

Honda which is owned by Jean Pigozzi. I spent

ten days there, exploring the sights, sounds,

smells of the jungle. I brought my nose and

sketch book in order to capture this mysterious

and primeval place. I created Fleur de Liane as

the scent of an unknown species of flower that

could grow there and no where else."

Fleur de Liane does not use the traditional

'pyramid' of top, heart and base notes in its

composition. In order to create this lost world

fragrance, he used four accords:

-- Eau de Fleur de Liane: the watery accord, evoking rain over the leaves, vapour and ocean mist everywhere in the air of this small island (a very complex composition of ozonic, watery and marine notes). -

--Vert de Fleur de Liane: the green, sappy (slightly milky) green, slightly fruity green,

brought by lantana, a tropical bush flower and tagète, marigold; not at all the cut grass effects but the shiny green effect of the huge green leaves everywhere in the forest.

---Fleur de Fleur de Liane: an imaginary tropical flower, Bertrand's idea of what a Vine Flower would smell; a  rich, white, opulent flower composed with magnolia flower and tuberose absolus twisted with marigold

---Bois de Fleur de Liane: the scent of the woods, of the barks, of the vines, of the trees with the mosses, of the special tropical earth with its effects of coffee and spices.

Available: September '08 at L'Artisan Boutiques and at Barneys, NY.

Price: $135 USD 100ml/$95 USD 50 ml

Ben Gorham, the thirty year old tattooed and sloe eyed founder of Byredo Parfums is bringing his line of fine niche fragrances

stateside. To create Pulp, he engaged the young perfumer Jerome Epinnette (who is best known for Cannabis Rose by Fresh

and his work for Jovoy Paris). While fine ingredients are important to Gorham, the language of perfumerie is vital to the brand. Memories and visceral connection define the Byredo brand. Pulp is hard to define; is it a fruity scent or a floral? For me, it's a new species of flower with pungent green leaves and a heady fruity flower. The fragrance on my skin opens very green and with a dense sap, but the drumbeat of the middle notes emerge and the power of the fig, red apple and tiare accord comprise the 'pulp', with base notes of praline and cedar wood

grounding the fragrance.  The 'heart' touched my heart --- the elemental darkness and light, wet and humid, fruit and flower.

Available: Launching September-October '08

exclusively in the USA at Barneys, NY.

Price: $195 USD 100ml

By Michelyn Camen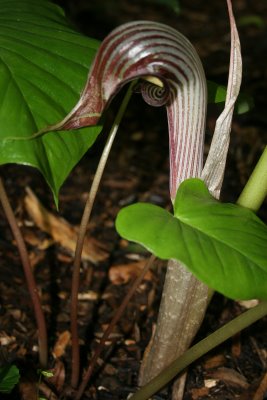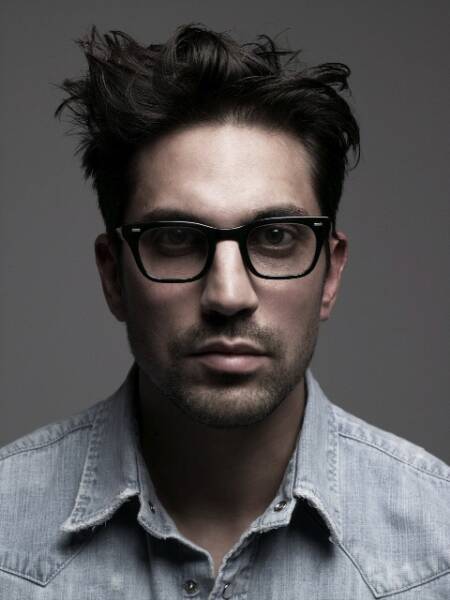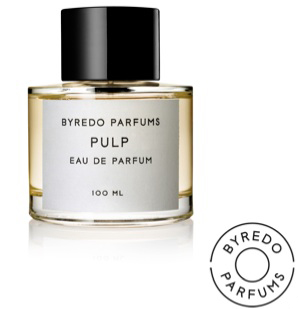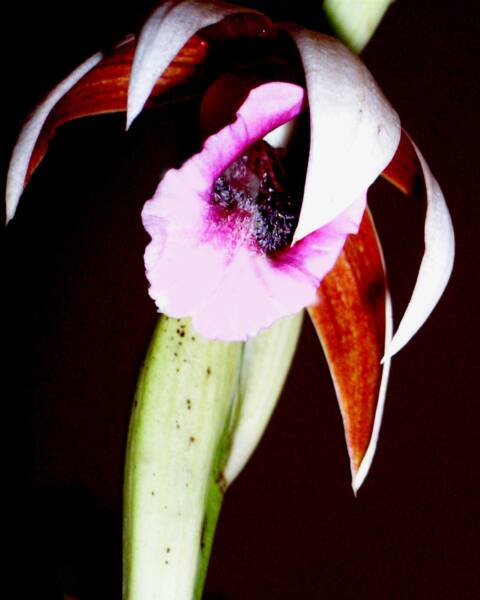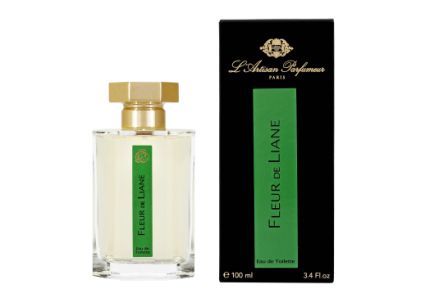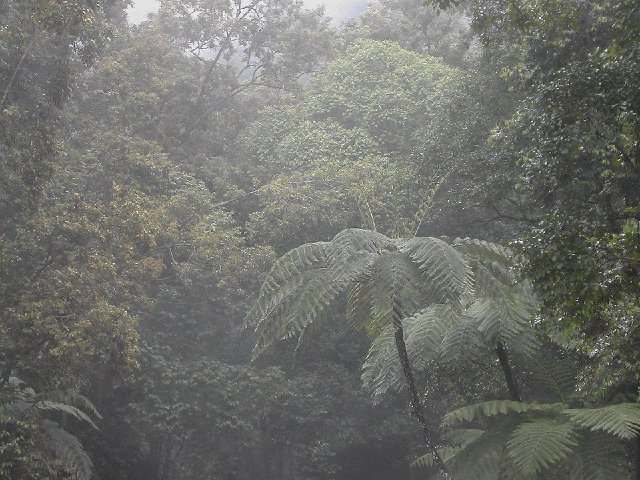 About James Dotson

As soon as he could crawl, James dragged himself into the garden and began smelling the scented pelargoniums and purple bearded iris. He began precociously reading peculiar old herb books and attempted to prepare Hungary Water from rosemary. Since alchemy was not a contemporary career choice, he became a psychiatrist with a fondness for deeply strange things. His current interests include the neuropsychiatric aspects of olfaction, cross-disciplinary studies of smell, healing and magical perfumes, and all things odorous. James enjoys meeting fellow flaireurs and olfactophiles and feels they represent a superevolved form of humanity.


Scents in the City:

The Guerlain Boutique at Bergdorf Goodman

There are two types of women in Manhattan; Bergdorf Goodman shoppers and women who love fragrance who will become Bergdorf Goddman devotees. While the store's wonderful and expensive array of fashion and accessories may not be in the budget this week, everyone, and I mean everyone must own at least one fragrance from the House of Guerlain. And, the only full scale Guerlain Boutique within 800 miles of New York City is nestled in its own home on the LL level of BG. 

The Guerlain Boutique at Bergdorf Goodman carries hard to find, exclusive , contemporary and classic Guerlain Fragrances.  With over 400 Guerlain fragrances in stock, the boutique is home to all of the classic fragrances (such as Habit Rouge, Shalimar, Mitsouko, Jicky, L'Heure Bleu, Nuit D'Amour, Vetiver and Chamade), the more commercial Insolence collection and 'Guerlain for beginners'  ---- the Aqua Allegorias, as well as Guerlain's answer to the niche fragrances revolution, L'Art et La Matière. All in all a veritable treasure trove of vintage and contemporary fragrances are at your disposal. There is ONE (or four) that you will fall in love with.

There have been four generations of Guerlains, including Pierre-François

Pascal Guerlain, Aimé Guerlain (whose great composition Jicky was

created in 1889 and still reigns as one of the three best selling fragrances

at the boutique), Jacques Guerlain who created L'Heure Blue and the well

known Shalimar between 1912 and 1924 (the other two top sellers) and

Jean-Paul Guerlain, who is currently the House's master perfumer. He

created Guerlain's classic men's fragrances Vétiver (1959) and Habit

Rouge (1965); the latter is considered by many to be the first male

oriental fragrance. He also created Nahéma (1979), Jardins de Bagatelle

(1983), and Samsara (1989) All thirty of Jean Paul Guerlain's fragrances

are housed in the boutique.

According to Sonia Ciliberti, Business Manager for the Guerlain Boutique

at Bergdorf Goodman, the oldest fragrance is Guerlain's Eau de Cologne Impériale,

created in 1853. It was created by Pierre-Francois-Pascal Guerlain for Napoleon III

and his wife Empress Eugenie. They were so impressed by his refined fragrances

that the Empress bestowed him with the title of "Her Majesty's Official Perfumer,"

the official supplier to the Imperial Court. Guerlain's latest offerings are Cruel

Gardenia and Aqua Allegoria Figue-Iris.

Exclusively at The Guerlain Boutique are the gold bee bottles, in all sizes,

from 17 ounces to 32 ounces (they retail for $1,300). In addition, you may

find the vintage fragrance Candide Effluve, a beautiful floral oriental created by

Jacques Guerlain in 1922. It is a limited and numbered re-edition of Candide

Effluve in its historical bottle, the rare black Baccarat crystal bottle. There are

only 97 numbered bottles, which had a single production run in 1933. The number

engraved on each bottle is also rare and original. At the time of this writing there

was only one left at Bergdorf Goodman, and it retails for $2,600. While at the

Guerlain boutique, be sure to check out Les Parisiennes, a re-edition collection

that brings vintage fragrances back into the spotlight, and includes Purple Fantasy,

Quand Vient, L'Ete and Metalys.

While Shalimar, Jicky and L'Heure Bleue are the boutiques best sellers,

it is the nostalgic (my first Guerlain was Samsara) the vintage (I fell in love

with Apres L'Ondee, which smells like a spring day bathed in sunshine after

the rain, and the undiscovered, such as Cuir Beluga from the L'Art et le

Matière collection, (developed by Sylvaine Delacourte, Creative Director Of

Fragrance at Guerlain in collaboration with some of the world's best noses),

that create new fragrance passions.

Of the Matière line of fragrances (a departure from all other Guerlain's offerings),

Ms. Delacourte explains, "This collection celebrates Guerlain's passion for the

world's most precious raw materials; what sets this collection apart is using

luxurious ingredients to capture the essence of Guerlain in a completely modern

way."

Cuir Beluga was a new discovery for me. Admittedly, it will not be to evryone's

liking; it has been praised, but more often panned by many 'enlightened' bloggers

and critics (including the admirable Luca Turin) as uninspiring, but on my skin

Cuir Beluga is a wonderfully soft, multi-faceted heliotropic fragrance. With notes

of mandarin orange, immortelle flower, leather, amber, heliotrope and vanilla, it

opens with a sweet but mild citrus, and dries down to creamy vanilla suede. I

do not detect more than a moment of the immortelle, but the heliotrope shines

at the heart. It is on my 'to buy' list. Editor's Note: While Fragrance Critics

and informed bloggers are offering much needed information and expertise

to the industry, always buy what you love.

Sylvaine Delacourte reflects, "In this role as Creative Director of Fragrance,

I must be very demanding. I have many challenges but they really motivate and

fuel my passion. The creation is the most difficult part but it is also the most

gratifying for me! It is the essence of my life." She is quick to note that Guerlain

is a brand that has had real perfumers for the past five generations and there has

Guerlain fragrances have been part of five generations of many men and

women's lives.

Although you can order the most popular and the more commercial of the Guerlain fragrances online at www.bergdorfgoodman.com, I encourage you to spend an hour or three (carry wipes and wear a sleeveless top for maximum spritz space) at the Guerlain boutique. The best time to stop by is when the store opens at 10:00 or during the late afternoon. Sonia Ciliberti and Jason Beers are available for complimentary consultations and can be reached at 212-872-2734.  The Guerlain Boutique at Bergdorf Goodman, 754 Fifth Avenue, LL Level, New York NY.

Ms. Sylvaine Delacourte

Creative Director of Fragrance for Guerlain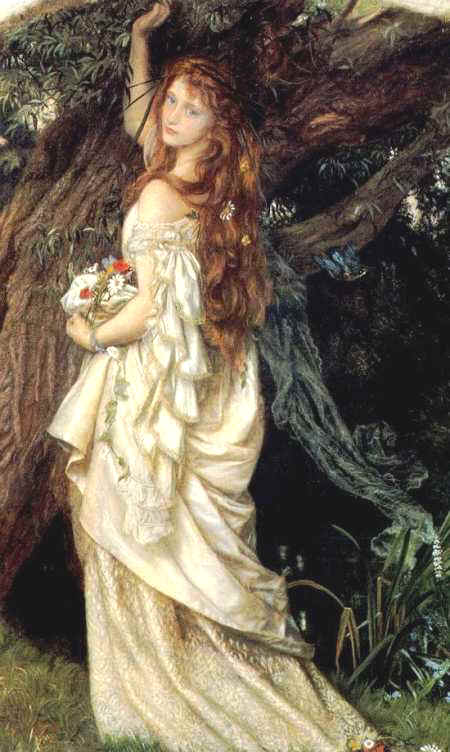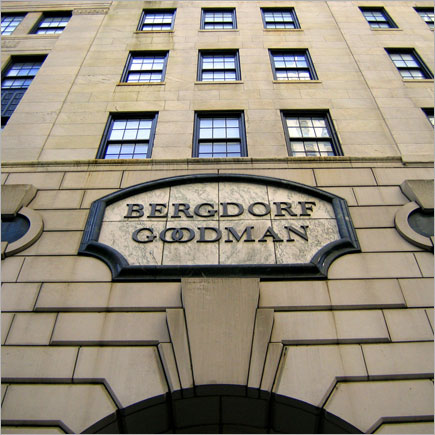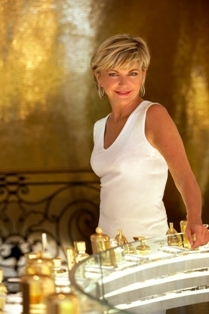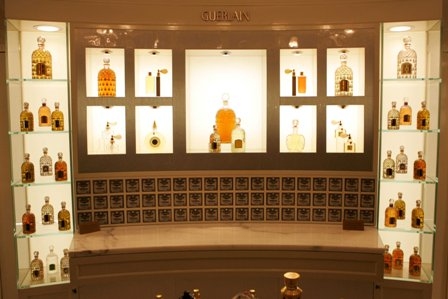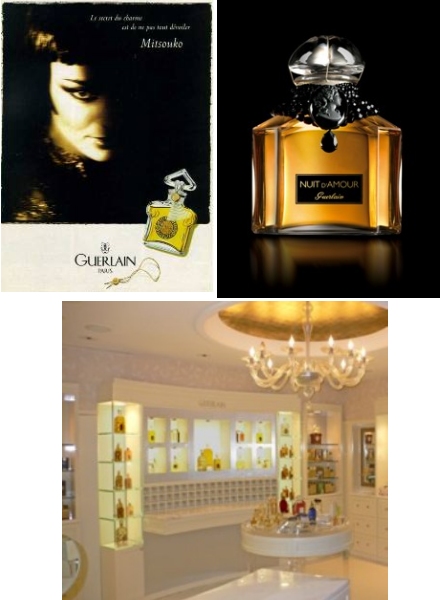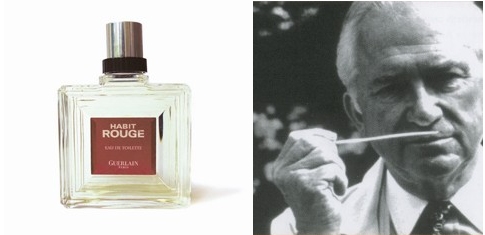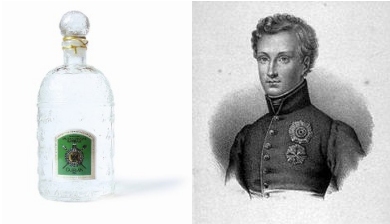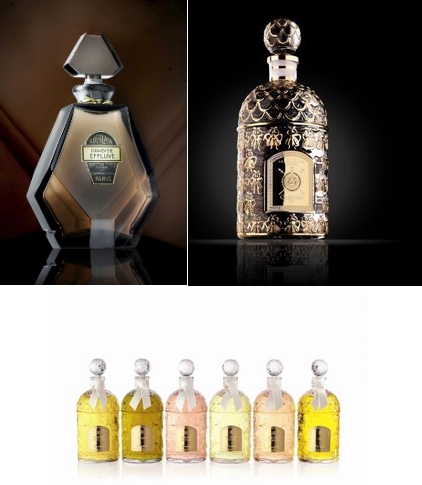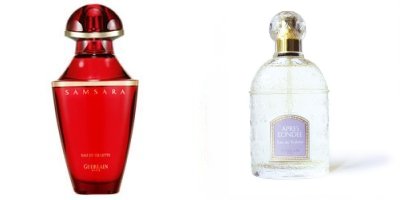 You cannot see a scent

And yet…..

By Debra Piver

I am transported

to young girls washing clothes along the Nile

Anointed

fragrance

Dripping in the noonday sun

Through thick black hair

Calling forth

Love and

Holiness

by the river

fragrance drifts

further than their imagination

Tantalizing men

To dreams of power

And possession

You cannot see a scent

And yet ……

We desire

to unlock

the effortless

mystery

The essence

The alchemy

That transports

If I could see your soul  -

it would be fragrant

I place

invisibility

Behind my ears, my neck

Between my breasts

With prayer

Seeing

Centuries

Of women

With arms curved skyward

trembling

Drops

Of invisible beauty

kissing skin

I am one in this lineage

Wishing

To capture

Creation

A drop

two more

Into a vial

Can I join the alchemists?

Or just continue to bear witness

To manifestation

That rises like smoke

through smoke

Communicating

Our eternal need for beauty

In a landlocked world

We surrender

to what is ephemeral

As rooted

As the earth

As constant

You cannot see a scent

And yet ……

- Debra Piver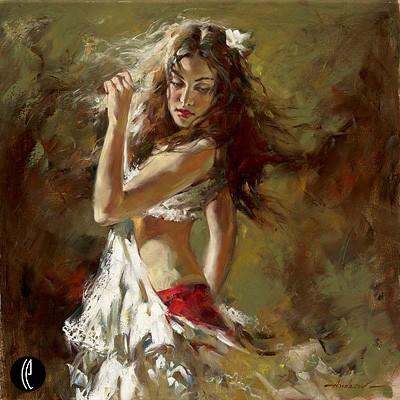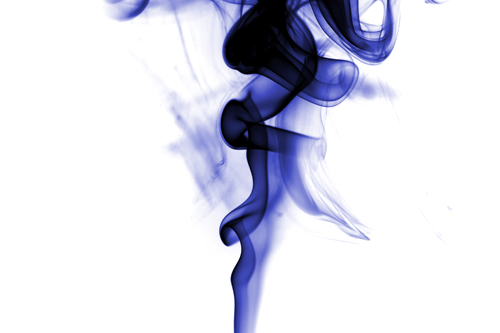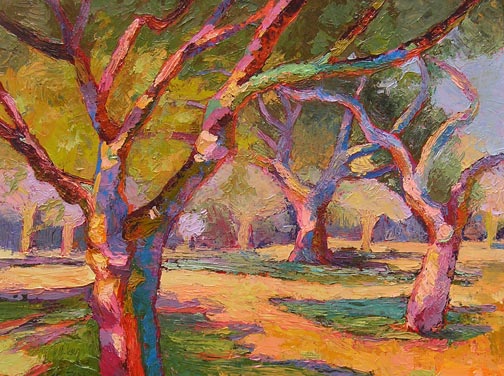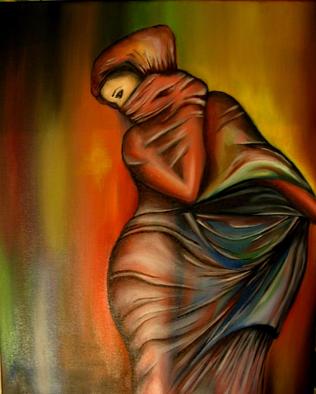 The Project Nasomatto: Duro Duality

By Christine Lewandowski

The Nasomatto collection is intended to challenge traditional concepts of fragrance.  The notes, although

undisclosed, are "rare sought-after raw ingredients, and blends that seek to evoke the senses with unique

fragrances that examine situations and emotions.  With direct, explicit names and a loud fusion of unusual

notes, Nasomatto represents carnality in the form of fragrance."  

Since the launch of the line over a year ago, Alessandro Gualtieri's premier masculine scent, Duro, has

emerged as a favorite.  True to the press kit information Duro, translates into everything from "hard"

to "stiff, long, tough, leather, and rigid, last, harsh".  We "get" the "explicit name" part of Duro. 

When I met Mr. Gualtieri, the very first fragrance he reached for was Duro.  "This," he said

"is from my groin!"  He went on to explain, quite unselfconsciously, that he would touch his groin

area then smell his fingers.   Did I mention Alessandro talks with his hands & that this discussion

was taking place on the beauty floor of Barney's in New York City?  All right then.

After that introduction, I could not very well squeal like a girl & say, "No thank you!"  I felt as if I had

something to prove for all women-kind.  We can wear your uber-macho fragrances.  Bring it on! 

I rolled up my sleeve and explained, "I really don't care for floral fragrances."  Alessandro gave me

a one raised eyebrow look, as if in challenge.  With a brief nod, I granted permission for Duro to

be applied to my skin.

Alessandro put the Duro in small dabs

from my wrist to my inner elbow.  We waited

a few brief moments for the scent to dry. 

Holding my wrist, he began sniffing up &

down my arm.  (He was also muttering,

quite rapidly in Italian.)  Apparently, what

he smelled was giving him quite a surprise.

Stepping away, he looked up at me and

said, "This smells sweet on you!" 

If his tone of voice was any indication,

Duro was NOT supposed to smell "sweet"

on anybody.  Alessandro went back to

smelling my arm & talking to himself.

I was now anxious to get an idea of how

Duro was developing, especially after

such a reaction from its creator. 

Reclaiming my arm, I inhaled deeply.

I think my eyes actually rolled back in

my head for a moment.  Remembering

where & who I was i.e. public place, on

assignment, unbiased observer, I resumed

my public persona and replied; "This is nice." 

I swear Alessandro knew I lied. 

What I smelled was not what I would consider "groin" like, nor was it particularly masculine.  No wonder the creator was talking to himself. It was certainly much more than just "nice". There is a sweet side to this leathery hunk. I "think" I smell expensive bourbon vanilla absolute & lovely, damp patchouli. Do not allow this to put you off from sampling Duro, if you are not a lover of these notes.  I have tried Duro on enough people to know that it develops differently on different people. However, short of chemical analysis, it is impossible to pick out specific notes.

Duro is not a scent I would wear every day but I am not one for wearing any one scent day after day.  However, I have worn Duro in both warm & cold temperatures and every time I have enjoyed the cloud of soft confidence surrounding me. The overall effect is one of a very well crafted fragrance, loamy, leathery, long lasting, rich & individual.

Duro has a dual nature: a masculine scent, which revealed its feminine side to me.  Either way, as a masculine or a feminine, Duro is a scent that makes a bold statement.  Bold enough to have found its way into my dreams.  That has only happened with one other fragrance in my entire life the classic Guerlain, Shalimar.   I do not know if Nasomatto's Duro will become an enduring classic.  Our creations do not always fit exactly into the molds we imagine for them.  I do know that as an artist and as a father, Alessandro Gualtieri is smart enough to know that his creations will become what they are. 

1. Nasomatto Press Kit Materials, NASOMATTO A Name, A Personality, A Collection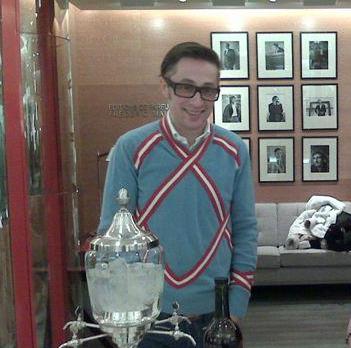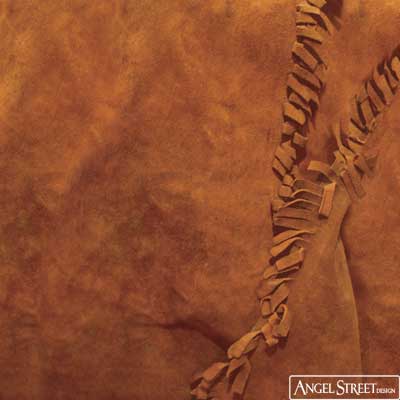 What to wear?

Finding your perfect perfume....

by Victoria Christian

"Perfume is your invisible accessory"

Almost ten years has passed since Clive's revival of one of the oldest perfumeries in Britain.  This definitive collection for men and for women includes 1872, X and No.1-

The World's Most Expensive Perfume. Clive Christian Perfume is synonymous with ultimate luxury. It can be worn at any time; their qualities stand no boundaries. Below are a handful of occasions where I feel the perfume is a perfect fit...

A Wedding... No.1

No.1 for women is serene and sophisticated with ylang-ylang at the heart, weaving a slow enchantment, unfolding to reveal a gentle, cherry-liquorice scented Tahitian vanilla and a heart of rosa centafolia associated with Aphrodite the Goddess of love and beauty.Clive Christian No.1 for women Pure Perfume is adorned with a single white brilliant cut diamond as a symbol of the rare and precious natural ingredients within.We were delighted to discover that No.1 was the perfume Katie Holmes chose to wear for her wedding to Tom Cruise. After all, the perfume that a lady chooses to wear on such an important occasion is what will hold your memories for the rest of your life - perhaps even more powerfully than a photo album.

The summer Party... 1872

At the heart of 1872 for women is Rose De Mai – the May Rose. So rare that it blooms for just three weeks each year and so pure that it is often associated with the presence of an angel. 170 rose heads are required for every single drop.Due to the extraordinary concentration of our ingredients this fresh, clean, citrus perfume lasts all day on your skin which is very unusual for this family of fragrance. 1872 is easy to love because it appeals to everyone and can be worn anytime and anywhere.Beyonce Knowles and Scarlett Johansson are both fans of this exquisite scent.

Falling in love... X

Unconventional and unusual, these exotic perfumes were created using some of the most powerful aphrodisiac ingredients known to mankind. X for women features a heart of Egyptian Jasmine – plucked from the banks of the Nile at dusk to capture the intoxicating essence. Queen Cleopatra had the sails of her ship doused in the scent for her journey to meet Anthony who fell in love with her on the breeze as she sailed towards him.For any single readers – they should try X perfume - I have yet to meet a man that doesn't love X on a woman, or a woman who doesn't love X on a man!If you are reading and have not yet tried the Clive Christian perfumes on your skin – I would like to invite your readers to come into Urban Retreat and to ask for this experience. Trying this level of perfume on your skin will tell you everything you need to know – it allows the perfumes to speak for themselves and unravel and develop according to your own personal chemistry. You will know the difference when you wear a Clive Christian Perfume.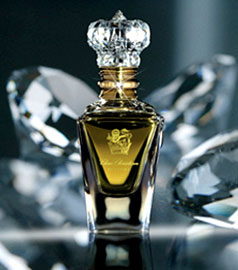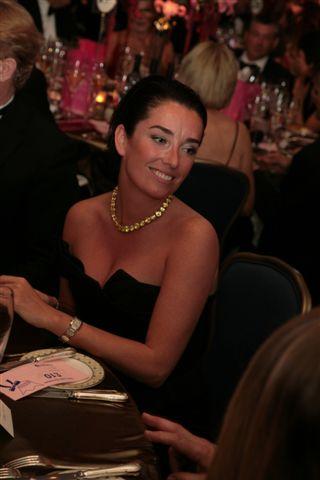 AEDES DE VENUSTAS

Launch date is October 1, 2008

Close your eyes, and imagine yourself entering a mysteriously beautiful world where the magic of

scent stirs the imagination and evokes wondrous dreams. The doors to the temple open, and the

intoxicating scent of ancient Japanese incense rushes to envelope you, intertwined with the softness

of leather. The sensuality of musk, the honeyed bitterness of strawflowers, and the voluptuous

sweetness of precious woods draw you further into the depths of the temple.

Aedes de Venustas, in collaboration with renowned French fragrance house L'Artisan Parfumeur,

presents Aedes de Venustas Eau de Parfum.

This exquisite journey began in 2005, with the groundbreaking partnership between Aedes de Venustas

and L'Artisan Parfumer. This was the first time that an upscale fragrance house like L'Artisan Parfumeur,

created and developed a product for an independent, free standing retailer, resulting in the exclusive

Aedes de Venustas candle and room spray. Created to commemorate the boutique's 10th anniversary,

this tantalizing scent, nominated for a 2006 FiFi Award, is finding admirers the world over. Now, the

journey continues, with the introduction of Aedes de Venustas Eau de Parfum.

The spicy and vivacious fragrance, created through the vision and expertise of Bertrand Duchaufour for

L'Artisan Parfumeur, retains the woody, Oriental allure of the candle and the room scent, yet includes

new facets of spice for sparkle, chypre effect for sophistication, balsam for comfort and leather to

compliment and enhance the original fragrance.

Whereas the room spray is a more monolithic scent, meant to be enjoyed in a single harmonic rush of

fragrance, the Eau de Parfum evolves on the skin over time, leading the wearer to explore intriguing top

notes of bright orange oil, spicy pink pepper, aromatic cardamom and luxurious incense essential oil for

a lively, sparkling effect. This is followed by a rich heart of piquant black pepper, rose, iris, verdant cedarwood and incense resinoid, finishing with sophisticated base notes of patchouli, coffee, opoponax, benzoin and treemoss. Everlasting flower, white musk and a hint of vanilla provide a soft and comforting touch. The sophisticated scent vibrates with contrast and excitement, yet comes together in a hypnotic and luxurious harmony, luring you into the seductive landscape of fragrance. Welcome to the temple. Welcome to Aedes!

Aedes de Venustas co-owners, Karl Bradl and Robert Gerstner, worked closely with Bertrand Duchaufour to perfect the elegant signature scent for their boutique. The result is a long-lasting and distinctive fragrance, with all the hallmarks of revered artisanal creation. Presented in a faceted burgundy glass bottle that is both beautiful and sensual to the touch, Aedes de Venustas Eau de Parfum is priced at $185 for a 3.4 oz bottle.

Available exclusively at Aedes de Venustas, 9 Christopher Street, New York, NY 10014,

Release date is October 1, 2008   1-888-AEDES-15 and online at
www.aedes.com
.
Aedes de Venustas review in next issue of Sniffapalooza Magazine. Special thanks to Aedes. Photo: Aedes.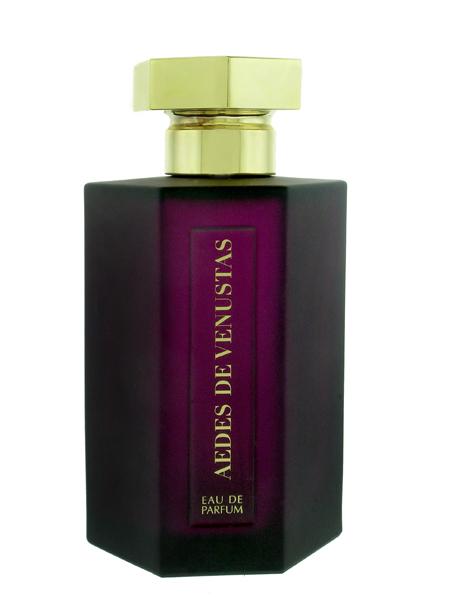 That's Entertainment!

I have honestly never given much thought to all that is

natural and organic, not that anything was wrong with

this concept. When it came to fragrances, I preferred

the classics from Chanel, Christian Dior and Guerlain

to name a few. The reason I exclusively used non-organic

fragrances in the past was in part because they were

given to me as Christmas and birthday gifts. However,

later in life I became educated and adapted my own

taste in fragrances. This set in motion the respect I have for

natural organic fragrances.  

Recently, I have re-discovered a product that has been

around for centuries. I am talking about 100% authentic,

raw and unrefined African Shea Butter cultivated in

West Africa, mainly Ghana. The personal benefits I

received from this product are overwhelming.  I cannot

get enough of it and I discover new ways to use it on

a daily basis. Currently, African Shea Butter has

taken the place of my perfumed body lotions and

creams that have traditionally accompanied my

"Coco Chanel" perfume.

After discovering African Shea Butter I wondered if I

could find perfumes that are all natural and organic to

replace the traditional perfumes on my dresser. 

So, I began my quest by first searching the internet. 

What I found was nothing less than spectacular. 

One website that stood out above the rest was produced

by Starring!...Fragrances. Browsing the page was so bright

and luxurious that it reminded me of a New York Broadway performance.

Starring!...Fragrances is a company that specializes in

certified organic grape alcohol and delicious oil blends that are hand crafted.

The company was started by celebrity actress, Ashley Peldon.  Ashley started acting at the age of 3 and has worked with the acclaimed actors Diane Keaton, Goldie Hawn and Bette Midler.  Additionally, she has appeared on numerous television shows.  Such as, "That's 70 Show", "The Pretender" and "The Mommies". Ashley's acting abilities have earned her a Daytime Emmy Award nomination at the age of six, in 1991. She is the youngest actor ever to be nominated for such a prestigious honor.

Starring!...Fragrances states that it is designed to star you! The company is customized to fit the needs of its customers and the gold label and a little red star inside each bottle has the glamour and glitz of Hollywood. Ashley's sister, Courtney Peldon is an actress, who joined the company as the Creative Director and marketing expert. She is the inspiration behind the names for the fragrances "The Child Star", "The Starlet",

"The Bombshell" and "The Triple Threat".   After receiving a few fragrance samples I was very impressed by the real scents of Madagascan vanilla, raspberries, blackberries and white orchids contained in "The Bombshell". The combination of scents reminded me of the wonderful experience I had traversing parts of Brazil's rainforests. Starring!...Fragrances not only offer perfumes but these amazing scents are found in a variety of bath & body lotions, creams, shower gels, scrubs, deodorants, balms, hand & nail care and hair care products that they sell.

Where does all the energy come from in maintaining an active and successful career in television and

film while running a fragrance empire? I asked Ashley a few questions about this and other areas of the business.

This is what she had to say. 

Ashley Peldon: I find that being a smart, ambitious level headed young woman nowadays is a commodity and

I think that if more young people discovered a few different passions for themselves, it would  allow them to see

that they can find success too through work and dedication. For personal time I find joy in relaxing, especially

on the weekends.

Felicia Hazzard: Do you plan on expanding the fragrance business?

Ashley Peldon: We are currently taking orders for boutiques across the country and internationally. Starring!(Starring!...Fragrances) has appeared on ABC's The Bachelorette and also seen in numerous magazines.

Felicia Hazzard: Finally, what inspired you to start a fragrance company?

Courtney and I both graduated from college a few years ago and through our acting careers keep us busy, we always found that there was a lot of down time between television and film projects. Started working on a passion which was mixing fragrances and never completely satisfied with store fragrances offerings due to the amount of chemicals in them. After getting so many compliments on the scents I'd wear, I put up a small website to sell my personal favorite blends. Business immediately picked up because I think there is a demand for safer, eco-conscious fragrances.

Without a doubt a star is born and you can say that I found not only one fragrance but too many to mention from their tempting menu of delectable scents. There is a scent for every mood and desire  and desire to smell like "The Child Star" that is a replica of yellow cake, cookie crumbs and golden graham crackers to being "The Starlet" the next day that features a scent of vanilla cake frosting and creamy white icing. You can pick from their ready-made products or choose to have it made just the way you like it.  Remember this is a design to star you and you can be whatever you want to. It's like Hollywood and that is entertainment.

By:  Felicia M. Hazzard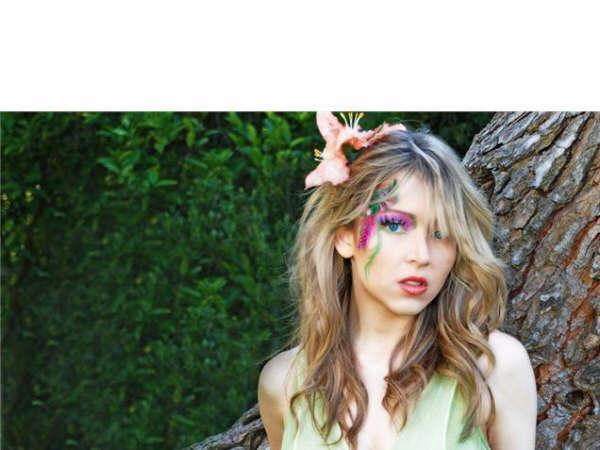 Articles Two Archived Section from Sniffapalooza Magazine 2008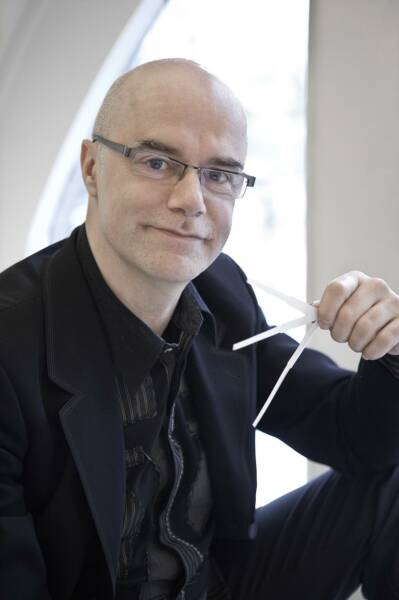 About James Dotson

As soon as he could crawl, James dragged himself into the garden and began smelling the scented pelargoniums and purple bearded iris. He began precociously reading peculiar old herb books and attempted to prepare Hungary Water from rosemary. Since alchemy was not a contemporary career choice, he became a psychiatrist with a fondness for deeply strange things. His current interests include the neuropsychiatric aspects of olfaction, cross-disciplinary studies of smell, healing and magical perfumes, and all things odorous. James enjoys meeting fellow flaireurs and olfactophiles and feels they represent a superevolved form of humanity.


All rights reserved 2006-2010.  All content belongs to Sniffapalooza Magazine.  All articles by individual writers and contributors, understand and agree that each article that is accepted by the Editor for publication; becomes the property of Sniffapalooza Magazine for the sole purpose of publication for Sniffapalooza Magazine. Articles may be archived for permanent use on the web site for Sniffapalooza Magazine and for future issues. 

All articles remain the property of Sniffapalooza Magazine for display purposes only. Sniffapalooza Magazine is independently owned and operated by Raphaella Barkley.

CHANEL Unveils New Counter Concept at Saks Fifth Avenue NYC

CHANEL unveils its newly renovated Fragrance and Beauté

counter at Saks Fifth Avenue in New York City. At 850 square

feet, the one-of-a-kind retail space is designed to offer consumers

an exclusive environment to experience the world of CHANEL

Fragrance and Beauté in an innovative way.  Customers will be

offered an ultimate luxury experience while being serviced by a

specialized team of fragrance, makeup and skincare experts,

and have the opportunity to participate in ongoing special events.

"We are proud to partner with Saks Fifth Avenue to showcase

our rich fragrance heritage, modernity in makeup and expertise

in skincare," says Christine Dagousset, executive vice president,

CHANEL Fragrance & Beauté. "The luxurious space offers

customers an exclusive, intimate and interactive environment to

experience the world of CHANEL Fragrance & Beauté."

Inspired by the codes of the House of CHANEL, the contemporary

counter concept draws clients into the world of CHANEL with

dedicated areas for fragrance, makeup and skincare.  The fragrance

area invites customers into the world of CHANEL fragrance heritage

with the debut of the patented Olfactive Bar designed by CHANEL

deputy perfumer Christopher Sheldrake.  Utilizing a new patented

ceramic blotter system, the table houses the 43 fragrance concentrates

encompassing the entire range of CHANEL perfumery.  An on-site

fragrance expert will offer clients an interactive olfactive journey

through the house's extensive fragrance offerings. An illuminated

manuscript, the pages of which turn via a motion detecting sensor,

will showcase the history of CHANEL fragrance, from historical images

of Coco Chanel to the house's renowned master perfumers. 

The location will also debut the Les Exclusifs de CHANEL fragrance

collection, including a global exclusive for BEIGE, the latest addition to collection of exclusive fragrances, and the rare 225 ml, 450 ml and 900 ml bottles of the iconic No.5 parfums which were previously available only by special order.  An extensive makeup and skincare area offers customers a luxurious environment to explore the products with the assistance of a CHANEL Beauté expert. An oversized panel mirror alternates from a display of graphic quotes and videos, offering an unexpected and playful intrigue to passersby. Eight generously sized makeup artist stations invite the customer to interact with the products while a VIP consultation room features a luxurious area for a personalized consultation or private makeup application. The private consultation room features the signature "Miroir Lumiere" light box mirror, utilizing modifiable light technology exclusive to CHANEL to mimic natural light from day to evening in spring, summer and winter seasons.  Inspired by the overwhelming success of the SUBLIMAGE anti-aging franchise, customers will have the opportunity to experience and learn about these best-selling products within the dedicated skincare area. A seated skincare consultation area allow clients to discover the CHANEL Précision skincare range and diagnose their individual needs.  "CHANEL beauty is about iconic style," says Deborah Walters, senior vice president and general merchandise manager for cosmetics, fragrances, intimate apparel and hosiery, Saks Fifth Avenue. "The new boutique will highlight the incredible fragrance history of the label and deliver unparalleled service, all in an ultimate luxury environment. We could not be more pleased with this new venture."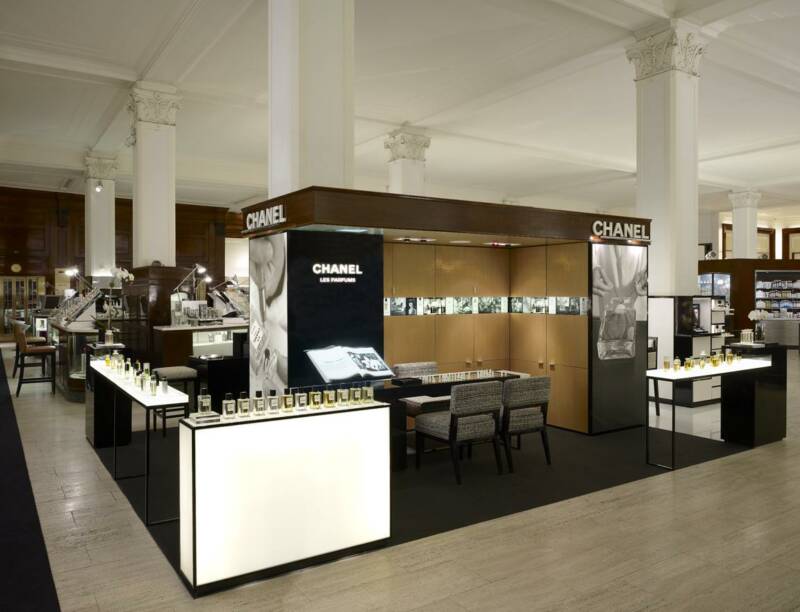 Henri Bendel BENDELIRIOUS Etat Libre d'Orange

Composition : Top notes : Grapefruit Essence, Champagne Accord, Cherry Lollipop Accord.  Heart notes : Violette Leaves Absolu, Orris Absolu, Orris Butter – Base notes : Leather Accord,  Vetyver Accord, Musk, Tonka Beans Absolu

Henri Bendel, the iconic New York retailer, debuts a new fragrance in collaboration with niche perfumers Etat Libre d'Orange.  With a nod to the past and an eye towards the future, Henri Bendel debuts its first fragrance in 28 years, Bendelirious. Bendelirious is a partnership between Henri Bendel, well-known for supporting the new and the next in beauty, accessories and fashion and the Paris based niche perfume house Etat Libre d'Orange, creators of such underground and avant-garde classics like, Jasmin et Cigarette and Putain des Palaces. Etat Libre d'Orange's eponymous fragrance collection, launched in 2007, is sold exclusively at Bendel's.  Bendelirious is a heady cocktail of iris absolu and bubbly champagne with a cherry lollipop top note. This unique and slightly cheeky scent, created by Antoine Lie of Givaudan Paris, was inspired by the quintessential Bendel Girl - a confident yet playful girl whose instincts extend to every part of her life. Always looking beautiful, interesting, and effortlessly right, she is unselfconsciously sexy, culturally hip, and feminine in a free-spirited way. A collector of the authentic and wonderful, she accumulates eccentric, expressive and opulent pieces both vintage and contemporary and mixes them effortlessly.Simply put, she does what she likes, goes where she likes and buys what she likes.

"Etienne de Swardt of Etat Libre d'Orange and Antoine Lie have created a perfume that speaks to the essence of Henri Bendel and our customer," states Claudia Lucas, SVP and GMM of Beauty at Henri Bendel. "Etat Libre d'Orange is one of the most exciting fragrance houses to emerge in recent years.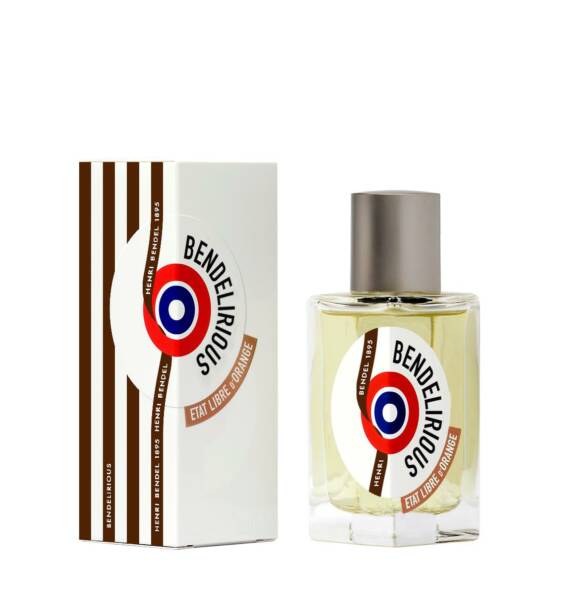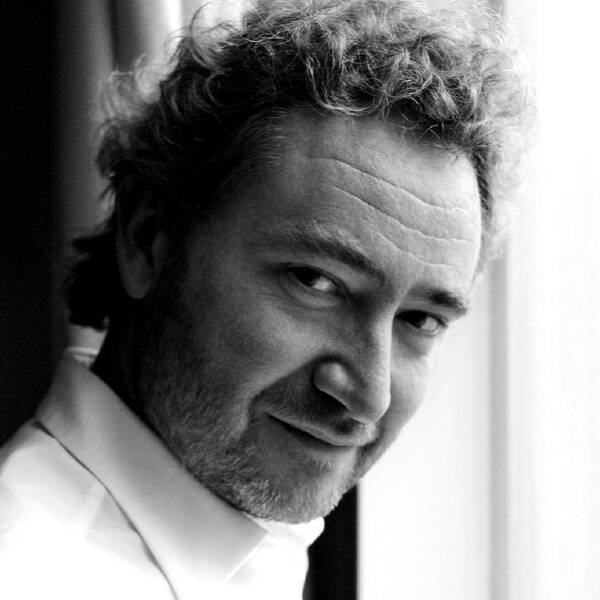 Their perfumes celebrate the heritage of fine perfume artistry but their approach is totally modern in terms of spirit and olfactory direction. They have dared to go where no perfumer has gone before and their creations are truly unique and sublime." Ed Bucciarelli, CEO and President of Henri Bendel remarks, "We felt that Etat Libre d'Orange would capture and tell the story of the BendelGirl in the same way Mr. Bendel did many years ago."  Henri Bendel's history with perfume began with its founder Mr. Henri Bendel. Mr. Bendel was the first US retailer to create his own fragrance Un Peu d'Elle in 1915. Twenty two fragrances followed including 10 West, Checkmate and No. 7, a fragrance that was created in response to Mr. Bendel's friend and colleague Coco Chanel's, Chanel No. 5. 

ANTOINE LIE

No shams for this uncompromising perfumer. Antoine Lie loves perfume to strike strongly and make a straightforward statement. He loves contrast and his compositions play with contradictory emotions, the hot and the cold, but always in a very direct manner. Antoine Lie is a rebel and likes to create powerful fragrances and daring olfactory signatures. He wants a fragrance to storm into a room.  What is it that appealed to him with ELO? The possibility of using opulent, animal-like notes in total freedom, of empowering perfume with addiction and sensuality. With Sécrétions Magnifiques (Magnificent Secretions), he fully expressed the provocative accords he had in mind : give olfactory life to the moment of extreme arousal when desire soars… sheer bliss for this explorer of human mechanics who, above all, loves to express his complexity through simple distinguishable compositions.  Born in Strasburg, Antoine Lie has always been attracted by smells. After graduating in chemistry, he attended the Givaudan School in Grasse. To his name are Contradiction for women by Calvin Klein, Romance for men by Ralph Lauren, Paul Smith London, Armani Code for men (with Antoine Maisondieu), Sonia Rykiel for men, etc.

Henri Bendel, Manhattan's legendary Fifth Avenue boutique -- known for fabulous shopping events, frequent celebrity sightings, and dramatic window displays -- has long influenced the shape of American fashion with an unmistakable sense of style and a keen eye for the new and the next in women's accessories, cosmetics and apparel. One of New York's chicest shopping environments; Henri Bendel is a destination for the world's most stylish shoppers.

Bendelirious is available as a 50 ml EDP and is $72. It is available exclusively at Henri Bendel

and www.henribendel.com.

HENRI BENDEL — 712 FIFTH AVENUE — NEW YORK, NY 10019

SMELLS LIKE HELL

by  James Dotson

"I'm strangling;  the odor from those incense burners

is intolerable!"

"You'll get used to it in a few seconds."

"But what do they burn that smells like that?"

"Some syrian rue, leaves of henbane, datura, dried

nightshade, and myrrh. 

These are perfumes delightful to Satan, our master!"

La-Bas, A Study in Satanism, J. K. Huysmans  (1891)

With the end-times rumbling towards us, right around

the corner, I like to ponder the abstract and metaphysical

questions like -  what does Hell smell like? And what

about the devil?

So I turned to my favorite scary part of the Bible, The Book of Revelations,

which says that Satan lives in " a lake of burning sulphur."  Lucky for me, I live only a few hours from Lassen Volcanic National Park, home of a semi-dormant stratovolcano, Mount Tehama, that continues to send out hydrogen sulfide gas through steam vents, calmly passing the time until it can erupt and destroy California.   As someone who has leaned his head into one of these vents, I can say with authority that is smells like hard-boiled eggs, not really that bad though other people insist on describing it as "rotting eggs."   I think sulphur has a bad rep, especially since it is abundant in most of the lily family, and there are sulphuric odorants in cassis and grapefruit that lend them radiant sharp green notes -  yet another example of tiny amounts of stinky compounds which add character to fruits and flowers.

Getting back to the research, I found a quote from Hildegard of Bingen who spent the 12th century gliding through the universe in her ecstatic out-of-body visions, and she described a fly-over of Hell as , " A long and wide marsh filled with filth and vermin of many types and emitting the worst stink."   Interesting that her vision had a smell component, but still a pretty vague description for my purposes so I checked in with someone more contemporary, namely siva, webmaster of www.satanservice.org  .  He is a detail-oriented curator of all things satanic, and he provided a long list of devilish aromas which seemed to be divided into animalic (he mentioned civet, which to me smells precisely like a devil in a fur coat, trailing a cloud of Zibeline), peppers, and once again, sulphur.  In particular he listed asafoetida, which is a resin from a plant that looks like a giant fennel, and is used as a spice in Indian cuisine.  Its common name is Devil's Dung, and it is loaded with disulphides which give it a garlicky aroma, though when you heat it, it becomes more subtle, like leek.  I've burned the resin which can be pretty atrocious, though you can definitely detect some incensey or galbanum qualities.  I've read that there is a steam-distilled oil that  has a more refined scent, and it is listed as an ingredient of Vent Vert and Cabochard, though obviously in minute quantities.  But as we know, it is the touch of madness that makes a great perfume.

Finally - whether he's strolling through an apocalypse zone or resting in an everlasting pit of fire, the Horned One is bound to smell like smoke.   Two of the smokiest natural materials are cade and birch tar, both "destructive distillations" in which the wood is actually roasted like coffee until it breaks down into a sort of creosote mix of medicinal/phenolic/vanillic tars.  Cade is a juniper and the burnt oil lends a dark leathery forest or fern feel to blends. Birch tar is the essential component of classic Russian Leather (and the chewy goodness of Patchouli 24 by Le Labo), and it gives an impression of campfires, old books, wintergreen and balsam.  Another member of the smudgey family is Choya Nakh, a traditional Indian distillation of burnt seashells, used to a marvellous effect in Mandy Aftel's Tango.   But the crown for Supreme Smoke-Monarch perfumer must go to Christopher Brosius for creating an entire library of smokes:  the austere Fire From Heaven,  the delicious peat moss of Scotch Whiskey, and the haunting carmelized smoke of Burning Leaves.  Not to mention Bonfire, Burning Wood and others.

(images from www.satanservice.org)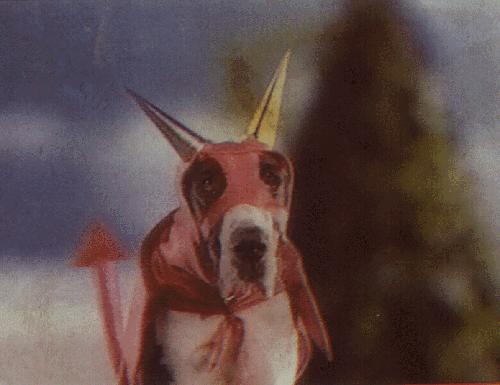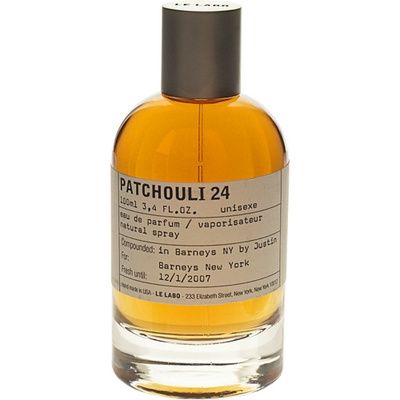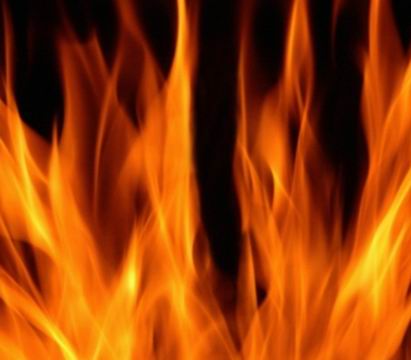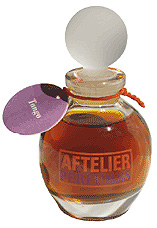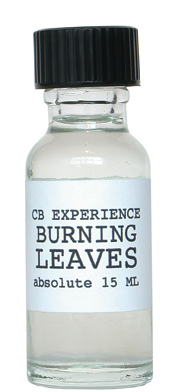 About James Dotson

As soon as he could crawl, James dragged himself into the garden and began smelling the scented pelargoniums and purple bearded iris. He began precociously reading peculiar old herb books and attempted to prepare Hungary Water from rosemary. Since alchemy was not a contemporary career choice, he became a psychiatrist with a fondness for deeply strange things. His current interests include the neuropsychiatric aspects of olfaction, cross-disciplinary studies of smell, healing and magical perfumes, and all things odorous. James enjoys meeting fellow flaireurs and olfactophiles and feels they represent a superevolved form of humanity.