Fragrance Review

Cat's Meow

By Tonie Silver, Le Parfumeur Rebelle

I could dedicate an entire review to Perfumer Laurie Stern's aesthetic for her luverly company Velvet & Sweet Pea's Purrfumery~ it's that sweet and special. To my mind, only one other company has ever impressed me this much with the care and attention paid to the beauty of presentation~ it's that impressive. From the lush purple box the products arrived in, to the shredded paper packing, to the silver

wrapping paper, to the little velvet pouch with a rhinestone buckle, to the sweet little info cards, to the silver box with the faux gem on top~ I was blown away. Laurie was a wedding florist in a previous incarnation~ lucky us that she does perfume now!

The scents themselves are nearly impossible to describe, they're so complex and delicate~ they're like a fine lace or filigree. They are a testament to Laurie's love affair with flowers. It's trippy, but instead of being heavy and overbearing, these fragrances invite you to come closer to inhale their lovliness, like a flower inviting a bee.

The Terrain is probably my favorite; it smells incredible with mitti attar. Laurie employs the most delicate hand, but it's still strong enough for me. This is what I want to smell constantly and forever. Indescribably beautiful. When I look on Velvet & Sweet Pea's site, I was shocked to discover that this was an eau de cologne, not a perfume. I am always drawn to scent in its strongest concentration, and yet I am completely smitten with this. Laurie outdoes herself with this blend.

Narcissus Poeticus is kind of low and warm and deep. Kind of gummy and resiny, polar opposite of the high, white, clean

smell I expected.

Velvet & Sweet Pea's Gardenia is not your granny's drugstore jungle gardenia. Laurie's version of this hypnotic flower is not at all the funereal, cloying choker that most of us grew up with. This interpretation is all softness with notes

of candy and powder~ and I mean powder in the best sense of the word. Dry down brings out an ambery spice anchor. I detect some juicy citrus notes as well. Another one I cannot stop sniffing.

Jasmine Dawn & Dusk was another surprise~ citrusy sweet. I wanna say bubble gummy, but in the best possible way. Three different jasmines meld warmly with citrus oils to give an edible quality to this potion.

Songbird~ clear light orange blossom champagne with a tiny little anchor of a sparrow's foot of sandal or mitti holding it from completely ascending.

Jewelry Of Heaven is complex; starts with a winey note, drying down to kind of a sweet, clear orange candy with a powdery top, then settles into a sandaly, mitti-ish heart. Veddy veddy nice indeed.

Sniffapalooza Magazine Interview

with Perfumer Laurie Stern

Velvet and Sweet Pea's Purrfumery

By Raphaella Brescia Barkley

Review follows interview

Cat's Meow

By Tonie Silver, Le Parfumeur Rebelle

Laurie, Thank you for joining us.

Can you tell us briefly about yourself and your perfumery?

My vision for my perfumes is to capture the romance of the

"golden era" of perfume  through romantic scents and gorgeous

packaging, and then to blend all this with a modern sensitivity

to organics, health, and ethics.

At the heart of each Velvet and Sweet Pea perfume is always

the profound sense of awe and wonder that I hold for the natural

world. I craft my perfumes first with glorious scent in mind, but

I'm also constantly incorporating myriad other facets, from the

aromatherapeutic and healing properties of plants to their historic

significance to the way in which a particular harvest has been

gathered and grown.

I make all the perfumes here in my perfumery, and I also make many

of the ingredients that go into the perfumes and the other products.

I make house-infused organic alcohols with honey, vanilla, and roses

from my "perfumer's garden" and hand-tincture flower essences.

I use beeswax and propolis from my own beehives. I design all the

packaging – the little silk bags and pouches and scent cards – taking inspiration from my collections of antique perfume bottles, Victorian trade cards, and laces and fabrics.

I create each perfume to be a collector's item. The perfumes are made in small, numbered vintages, and the rarity of the ingredients alone ensures that only a limited number will ever be created. In earlier eras, a perfume bottle was a precious thing to treasure even long after the perfume itself was gone, and it is this tradition that I try to continue with my own creations.

Could you please tell us a bit about your background leading up to your career in perfumery?

I've always had my own businesses, ever since I got out of high school. Early on, I hand-made one-of-a-kind lingerie pieces which I sold to high end stores like Bendel's and I. Magnin. Later I had a wedding flower business. I have always loved making things, and I adored creating bouquets and arrangements and embellishing them with beautiful French ribbons, and I also loved connecting with my clients and working with them to bring their visions to life. The business was very successful, but after 15 years of winery weddings in Napa I wanted to do something that didn't require me to get up at 2 a.m., work on weekends, and work exhausting 80-hour weeks.

When I discovered the world of perfume, I was immediately enchanted. I basically locked myself in a room for a few years and just experimented, playing with essential oils, these amazing ingredients from all over the world, and teaching myself from antique books, like my beloved Art of Perfumery from 1855. My perfume education is grounded in what I call the "golden age of perfume," before the use of synthetic compounds in perfumery. At that time I also started keeping diaries of how the oils made me feel and how they affected me – coming to my own understanding of the therapeutic and mood-enhancing properties of different scents.

There must have been a defining moment that led you to become a perfumer. How did that happen?

I have always wanted to know everything I could about flowers; I'm a nature girl from way back! It seemed like a natural evolution to go from having a flower business to making more ethereal "bouquets." I didn't start out planning on going into the perfume business, I just started making perfumes and giving them away as gifts, and having fun packaging them using my collections of antique bottles and laces and ribbons. People really responded to them, and it was so meaningful to me to be able to share the joyful, intensely wonderful feelings these scents brought to me.

Once I knew I wanted to put my perfumes out into the world, I started thinking seriously about bottling them and then creating these treasure pouches to house them. I wanted every part to be as beautiful and magical as I could make it, so that each aspect is in itself a gift, from the perfume itself to the bottle or jewel-box, the pouch or purse, and the little Victorian-style scent card that accompanies each scent.

Can you tell us what Natural Perfumery

means to you?

In the same way that "organic" can mean

a lot of different things now, and you have

all these other factors coming in as well,

like local, sustainable, and biodynamic,

the label of Natural Perfumery can be

looked at from a lot of different angles.

My work as the perfumer of Velvet and

Sweet Pea's is a culmination of all my

artistic passions, but it's also an

expression of my values and ethics. 

One of my main goals is to help educate

people about what goes into the creation

of perfume so they will be able to make

informed choices, and with that in mind I've

actually created my website to be an

extensive educational resource about

perfume, where people can learn about

natural perfumery and all the elements

that go into this art form.

I choose to make natural perfume –

perfumes which contain no synthetic

ingredients – for the health of people and

the planet, and I try to source all my

materials from organic, sustainable,

and wildcrafted sources.

My use of the word "botanical" for my perfume is also key to one of the core principles of the Purrfumery. Some natural perfumers use animal products (such as civet cat musk or beaver castoreum) in their perfumes.  It's not currently well-known that the way these are harvested from the animals is terribly cruel, and in some cases species-endangering, but as an avid lover of animals I find this a completely unacceptable trade-off for the scent and staying power of these musks and other products. Fortunately, after some experimenting, I have found plenty of botanical base note accords that allow me to create long-lasting perfume.

After many months of  work, the Purrfumery has officially received its Leaping Bunny certification, which certifies not only that I do no animal testing (of course!) but also that none of the ingredients I use have been tested on animals by the companies we buy them from. This was a long process because it involved contacting and receiving documentation from each and every supplier I deal with or may deal with in the future – no small job as I source ingredients from all over the world!

Tell us about some of your favorite fragrances you've created.

One of my most popular perfumes, Songbird, is one of my own favorites, and also the first perfume I created that I felt was a true "perfumer's perfume." Songbird is just sexy and delicious, opening up with beautiful Italian blood orange and then moving to the richness of boronia, tuberose and orange flower. The scent is intensely, richly floral and softens down to a creamy sandalwood and vanilla finish. The sillage is spicy and alluring with notes of nutmeg and antique cinnamon.  I always wear Songbird when I have speaking engagements or public appearances because it makes me feel confident and ready for anything.

My most mysterious perfume is probably Narcissus Poeticus. I think it is truly unique; I've never smelled anything else like it. The perfume is filled with the scents of the arrival of spring, very green and gently floral with a hit of berries. It has osmanthus, black currant bud, violet leaf, orris root and narcissus among many more. Plants that hold the power of spring in their roots, buds and leaves. It is rare to find narcissus poeticus and there is very little in the world, so it was a joy to be able to work with this incredibly evocative essence.

My cologne Terrain was originally made for my husband, Gary, a landscape architect. It's based on some of his favorite scents from our garden, the citrus trees and our thirty or so varieties of scented geraniums. The cologne contains hand-tinctured elements from the garden including attar of roses, and lemon, orange, and lime geraniums, as well as Japanese yuzu and frankincense for rich and invigorating top and bottom notes. Gary is definitely not a "perfume kind of guy"  but he and many other "non-perfume people" love this scent!

Jewelry of Heaven is my homage to 19th- and early 20th-century perfumes based on the classic jasmine-rose fond. This is a very timeless, serene scent based on rose, jasmine, vetiver, and sandalwood. The perfume has a very pretty, inviting sillage, and dries down to a soft, powdery finish. It's calming, rich, and floral and gives me a sense of peace whenever I wear it. 

As a perfumer, where do you find your inspiration?

All of the materials are my inspiration. I've always loved flowers

and gardens and am totally in awe of the profound richness and

complexity of nature. My "perfumer's garden," which Gary and

I planted with my work as a perfumer in mind, serves as both a

place to meditate and be inspired and as a crazy laboratory for

experimentation and creation, the place where I harvest ingredients

and come up with some of the unique techniques I use in my

perfumes. Living symbiotically with the plants in my garden

are two hives of bees. I love to use beeswax, propolis, and

honey from the hives in my perfumes – after all, these are nature's

own distillations of flower essences!

I also continue to be deeply inspired by the historical context

of perfume, from its sacred roots in ancient times to the more

courtly, aesthetic role of perfume and the romantic "language

of flowers" in the 19th century. In my twenties, when I would

travel to Europe to find antique laces for my clothing design

business, I would find myself drawn to the perfume areas in

the South of France. I visited Eze and Grasse, toured Fragonard

and learned about the ancient history of perfume in that region.

I was fascinated by this secret, mysterious art, little imaging one

day I would practice it myself!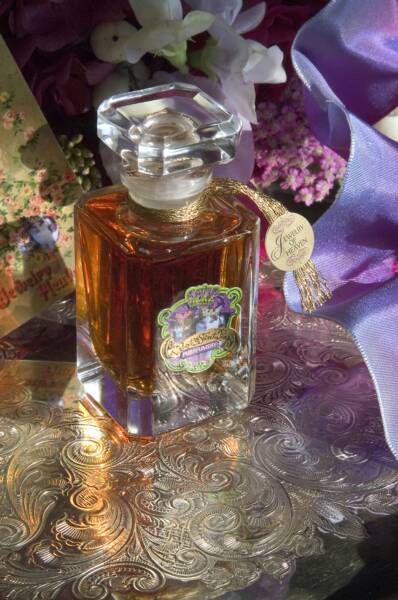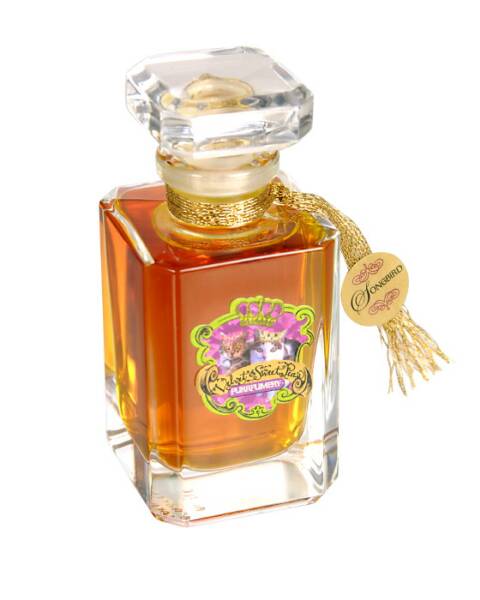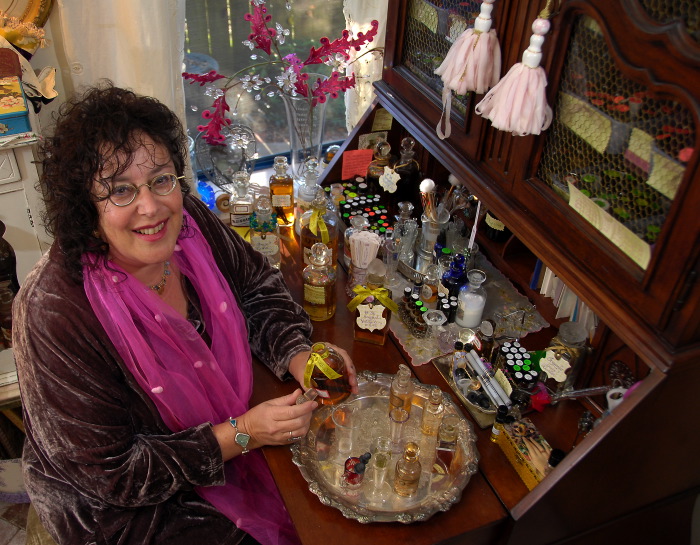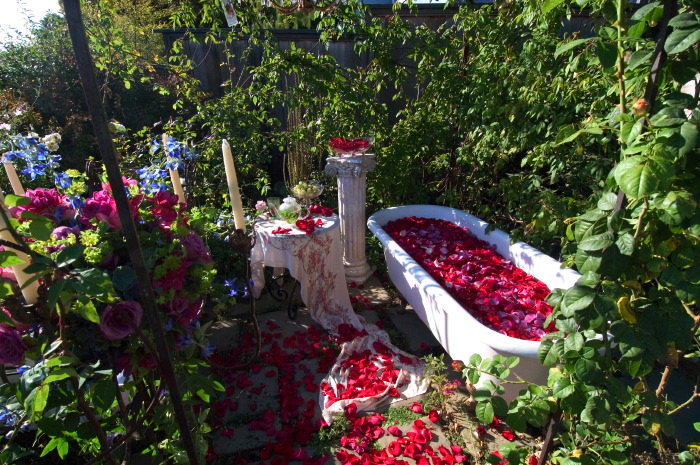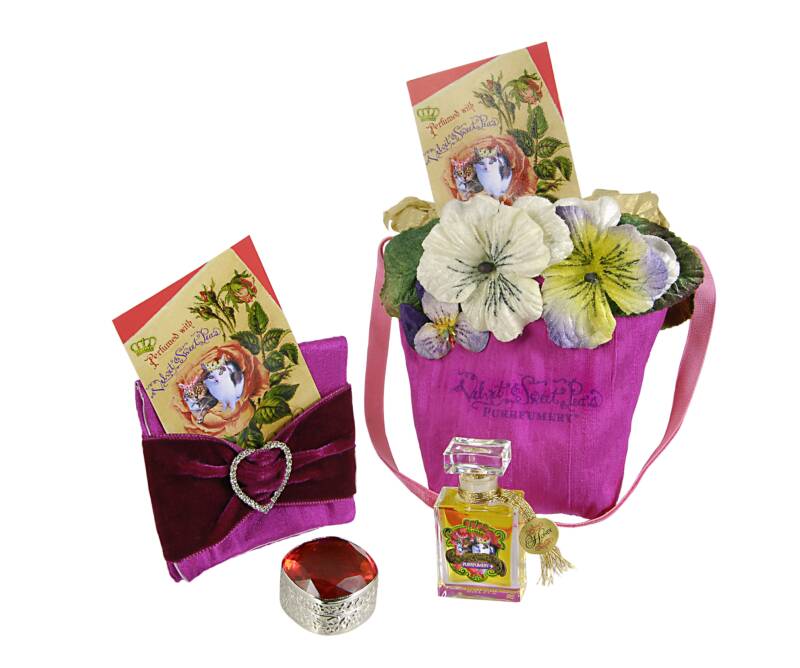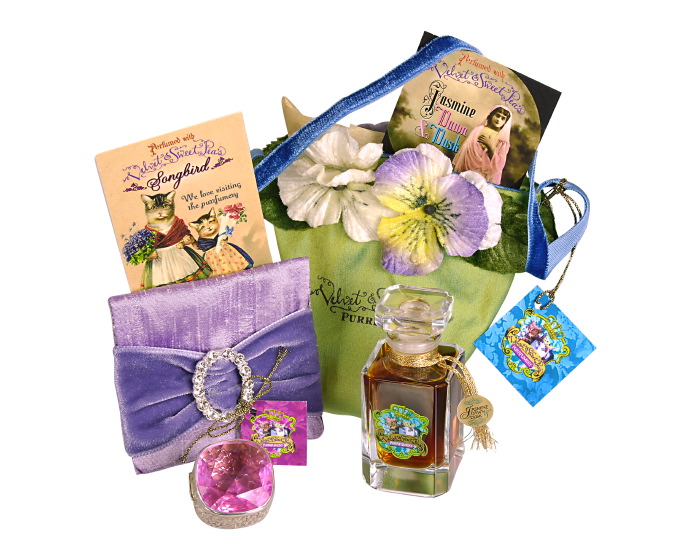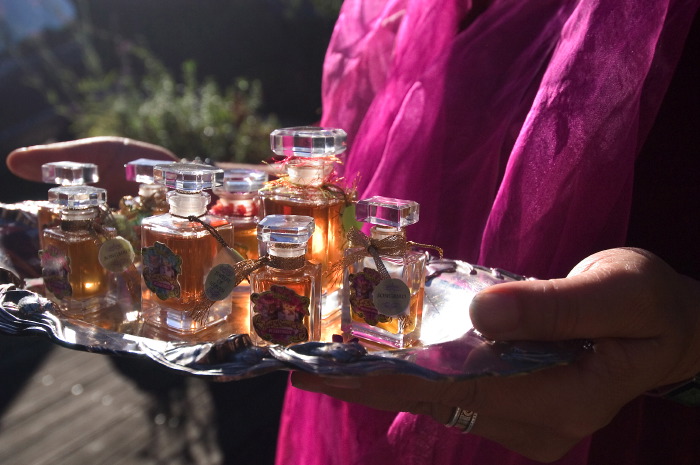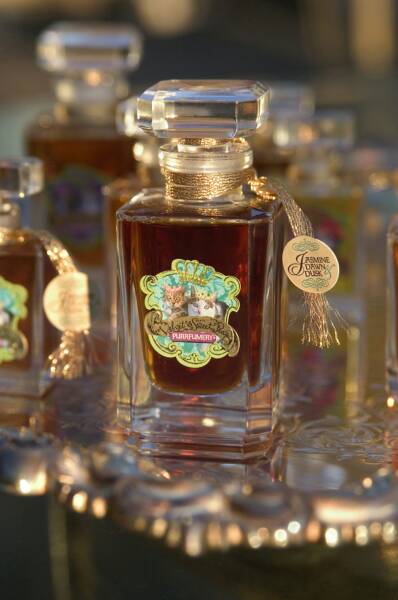 More recently I had the opportunity to visit

the Capitoline museum in Rome for their

exhibit on a 4,000 year-old perfume factory

dedicated to Aphrodite, the goddess of love,

uncovered on a dig on the island of Cyprus.

I loved seeing the delicate blown glass vials,

handmade earthenware pots, tiny amphorae

and iridescent alabaster vessels that held the

ancients' essentials oils. The perfumes originally

produced there have been recreated, containing

essences of coriander, bergamot, pine, bay laurel,

bitter almond, rosemary, lavender, myrtle,

parsley, and bee propolis. I felt deeply moved

to witness these beautiful, functional artifacts

and experience the resulting fragrances,

redolent of rich Mediterranean flora and herbs.

Today, these essences still transform our

bodies and souls, and I feel so fortunate to

be continuing and honoring this ancient art.

And lastly, of course, my cats inspire me!

Cats live in the moment, making the most

of opportunities to relax and take care of

themselves, and luxuriate in only the best

of everything. This is why I've named Velvet

and Sweet Pea's Purrfumery in their honor –

may we all learn so well how to stretch out

in the garden and just enjoy the flowers and

the bees and the sunshine!

What was your favorite fragrance

growing up?

I grew up a block from the beach, on the east coast,

so of course it's the ocean. I love the perfume of clams, ocean, storms coming, seagulls and seaweed!

When I was younger I loved wearing Body Time Lily of the Valley, Joy & Diorissimo. In high school I was given a bottle of Joy from a friend's mother. I adored the rich rose jasmine smell. In my twenties I wore a lot of obscure Italian and French perfumes I would find in the south of France when I traveled there to buy antique laces.

What is the most amazing fragrance you have ever smelled?

When Gary and I were a young hippies traveling the country in

our van, we ended up in the orange groves of Valencia, California,

hoping to buy oranges for a backpacking trip. From the farm stand

the narcotic smell of the orange flowers called to us and the owner

gave us permission to wander into the grove. We disappeared into

those neroli flowers for a couple of hours and were totally intoxicated

by them! I still need to make that perfume some day. That is my

favorite scent memory!

One of the fun things I do now is something called the Perfumery

Adventure, which is an experiential adventure in which people

have the chance to smell rare scents from all over the world and

hear stories about the history and origins of unique materials.

I love offering people the chance to smell things they would never

have the chance to smell otherwise, to access for themselves the

kind of excitement and intoxication I've found on my own scented

journeys.

What power do fragrances have power over people, do you think, if any?

On my website, in the "frequently asked questions" section, I answer the question, "So here's what I really want to know - will perfume really make me a sex god or goddess like they say in all the ads?" What I say there is that I believe there's no  "secret pheromone" to make people instantly fall in love with you. 

But I do believe very truly in the power of perfumes as enhancements  to feeling sensual. Natural perfumes, in particular, made from pure

and complete plant essences, affect deeply the oldest, most primitive part of our brains. 

Many of the materials I use have documented effects of relaxation, calming, and mood-enhancement.  And who is more irresistible than someone who feels beautiful, delicious-smelling, peaceful, and relaxed?  What I believe, and what I've seen in my own life and in the lives of my customers, is that the rituals of moisturizing, bathing, and perfuming, combined with the truly remarkable therapeutic effects of natural essential oils, act as the most delightfully effective aphrodisiac I know.

Why do you think so many women and men are part of this fragrance explosion, especially the niche and natural trend?

I think it's wonderful how much conversation and creation there is around perfume right now. The public is gaining a renewed understanding of  perfume as an art form. I think natural perfumes are seeing a rise in popularity because so many of us are fragrance-sensitive or allergic to synthetics, or simply enjoy the subtlety of natural perfumes. There are also wonderful resources available on the web for amateur and professional perfumers like the Botanical Perfumery Yahoo group and the Parfumeur Rebelle website.

Perfume also calls on a connection to the ancient world, and to our primal brains. We are so used to rushing around in our modern world, thinking and planning, and our sense of smell is very present, very immediate. Scent makes us relax and get grounded in our experience. It can be a beautiful break reminding us to slow down and smell the roses!

Where are your fragrances available for sale at and what is your web site?

For the last few years I've been focusing very hard on the perfume, the packaging, the design, and the alchemy, and then putting the website together and keeping up with orders through the site itself. But now I am just starting to look for a couple of retail venues that will be a good match for me to put myself out in the world. The perfumes could never be mass produced and I can only make a limited amount so I am carefully researching my options.

All my perfumes are available now at
www.Purrfumery.com
. The Purrfumery carries not only liquid and solid perfumes but also cologne, bath salts, hydrosols, and body oil. Each product has its own elaborate packaging, and each of the perfumes also comes with its own Victorian scent card. 
In addition to visiting the Purrfumery online, I can be found through local sales in the Bay Area around the holidays (the best way to be notified about these is to sign up for my newsletter through the website) and it is also possible to make an appointment to visit my perfumery.

Thank you so much to Raphaella and everyone at Sniffapalooza!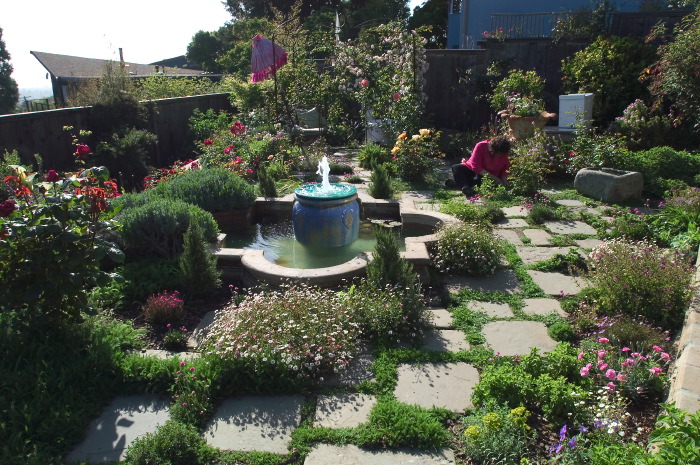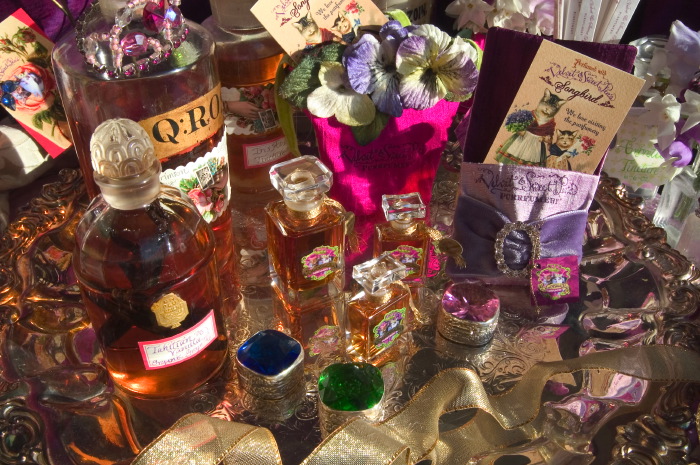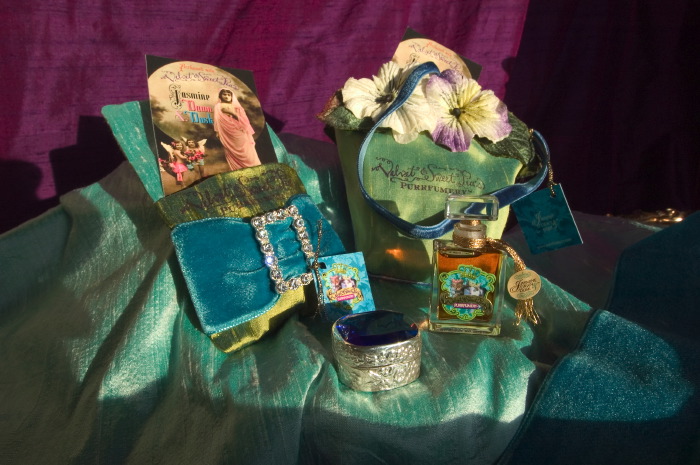 You've just bathed in a pool of clear, crisp mountain spring water.

You roll down a hillside, still naked, through a riot of wildflowers.

As you crush the blooms, they release their fragrance~

a rainbow of sunny smiles, lifting up to Heaven. You run exhilarated,

through the fresh spring breeze, petals clinging to your still damp body.

Oh no wait~ you've just used Velvet & Sweet Pea's Calliope Bath & Body Oil.

Laurie also does Solid Perfumes in a base of organic jojoba and beeswax. These are packaged in the dearest little silver poison boxes with a big faux gem on top. I tried the Honey~ tuberose predominates with a citrus top note. This is bee juice, man, for sure. Sweet, gooey, and tasty. Lovely. Victorian.

Velvet Sweet Pea's Bath Salts are just grand. Highly scented and packaged dearly, they come in Kashmir Lavender, which is a must have. Really clear and sweet.

Passionflower is a surprise, with spearmint, ylang, blood orange, and lime. I am not a fan of mint, but it works wonderfully in this blend. Monkey Cat smells like essential oil of monkey and cat. Kidding~ I'm kidding. Named for one of Laurie's kitties in residence, try this one yourself and see.

Terrain is lovely, with frankincense, geranium, and lime. Different than the perfume version , methinks.

Laurie also stocks some splendid organic hydrosols: Bulgarian Rose, Orange Blossom, Rose Geranium, and Lavender. Staples. I've tried others, and I'm very impressed with the strength and quality of these. So much so that I ordered more of the orange blossom and the rose.Laurie also offers Perfumery Adventures~ check her site for details. Um~ she has a claw footed tub in her back yard~ enough said!☺

Any of Laurie's products would make the dearest, most impressive gift.

Expect big things for Laurie Stern and Velvet and Sweet Pea's~ just look at her last name~ she's a star!

(510)528-8040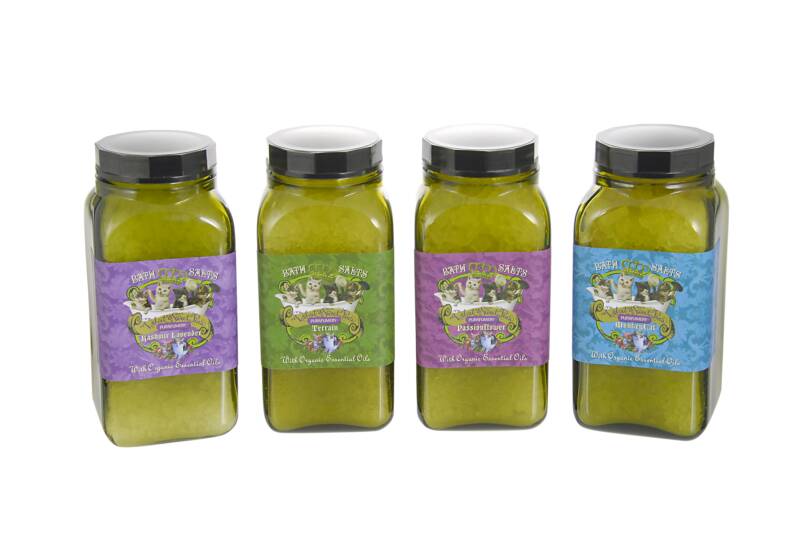 Photography Copyright Ron Atik. All rights reserved 2008

Have a Perfume Adventure with Velvet & Sweet Pea's Purrfumery's new website

EL CERRITO, CALIF. -- Velvet & Sweet Pea's Purrfumery announces the launch of its online boutique, unveiling a signature line of luxury, artisanal botanical perfumes for the socially aware consumer. Blending perfume's legendary opulence with an enlightened focus on organics and without animal fixatives, the perfumery transforms rare, exotic floral and natural scents into distinctive perfumes, colognes, body oils and bath salts.

Velvet & Sweet Pea's Purrfumery's long-anticipated website, www.purrfumery.com, has been a labor of love for artisanal perfumer Laurie Stern.  After careers as both a wedding florist and fashion designer, Stern established the perfumery, combining her passion for scent with her botanical studies.  Dedicating seven years to close examination and experimentation with scent, Stern explored ancient texts and Victorian treatises.  Stern shares her extensive knowledge and practical science alongside excerpts of perfume's timeless lore, inviting the online audience to travel through the magical world of scent using photographs, how-tos and descriptions of ingredients and blending processes.  Perfume stories from around the world are woven throughout the pages of the website, creating an ageless portal in which readers can return to perfume's rich romantic history and a foray into its earth friendly future. 

Hearkening back to ancient apothecary and romantic aesthetics, all of Velvet & Sweet Pea's Purrfumery's natural, botanical perfumes unleash a multi-sensory experience for the wearer. Delicate scents are hand blended in small caches using the most precious floral essences and extraordinary oils, such as narcissus flower and violet leaf.  Once infused with an organic grape alcohol or jojoba base, these evocative perfumes are housed in vintage style French crystal bottles or custom jewel-topped sterling silver boxes.  The perfumery, much like a boutique winery, produces a private label collection that features limited edition vintages swathed in luxurious packaging.  Whimsical, ornate labels featuring the perfumery's namesake cats adorn perfume labels, and each offering comes in a silk pouch, decorated with velvet flowers or rhinestone buckles, and its own Victorian scent card.

Using flowers, fruits, seeds, leaves, honey and aromatic woods both imported and grown in her Bay Area "Perfumer's Garden," Stern innovates  high-end scents for both men and women.  Constantly innovating and experimenting in her garden laboratory, Stern creates unique, delicately blended scents. Tasmania's rare boronia and Indian tuberose create an aromatic marriage in the perfumery's Songbird fragrance, and the Narcissus Poeticus line features exotic flowers such as Chinese osmanthus.  Other lines originate from native plants, such as the alluring bouquet of geranium and citrus trees in the perfumery's Terrain cologne, created by Stern for her husband, landscape architect Gary Lazar.

Including the finest organic, wild and sustainably grown ingredients, Velvet & Sweet Pea's perfume and bath products demonstrate sensitivity to the wearer and the environment alike.  Naturally gentle on sensitive skin, the perfumery's scents offer an alternative to mass produced petrochemical and animal based perfumes.  Favoring organic bases and botanical ingredients over animal musks and synthetic chemicals, the perfumery's offerings create a natural, intimate bouquet, in contrast to the heavy cloud surrounding most perfumes.

Velvet & Sweet Pea's Purrfumery website dually functions as an educational resource for consumers, providing photographs, guides and tips on perfume creation and enjoyment.  After journeying through the rich history of scent online, visitors can learn about the perfume creation process.  The perfumery's website also provides online shoppers with creative gift ideas alongside brilliant photographs illustrating the perfumery's deluxe gift packaging.  Customers can explore the Purrfumery's website and purchase its signature perfumes, colognes, hydrosols, bath salts and body oils at www.purrfumery.com.

Contact: Laurie Stern @ 510.528.8040

From the comforting aromas of Douglas and grand fir to the fresh, crisp scent of silver fir, Velvet and Sweet Pea's Snow Forest Bath Salts sweep you away into the innocence and wonder of winter.

Snow Forest evokes the serenity of the deep wilderness with the woody, green jammy scent of the magnificent and mysterious conifer forest. These salts contain a refreshing winter blend of clean, pure forest resins, as great for the respiratory system as they are exhilarating for the body and spirit. You'll fall in love with our eco-friendly reusable bath salt containers - and Snow Forest makes a perfect gift or stocking stuffer at just $16.

Find Snow Forest on our Home Spa page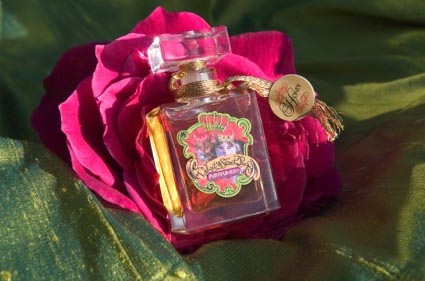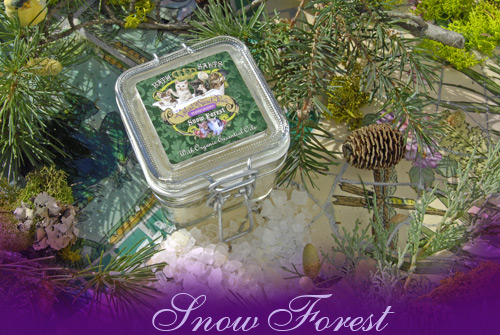 All rights reserved 2006-2009.  All content belongs to Sniffapalooza Magazine.

All articles by individual writers and contributors, understand and agree that each article that is accepted by the Editor for publication; becomes the property of Sniffapalooza Magazine for the sole purpose of publication for Sniffapalooza Magazine. Articles may be archived for permanent use on the web site for Sniffapalooza Magazine and for future issues.  All articles remain the property of Sniffapalooza Magazine for display purposes only.