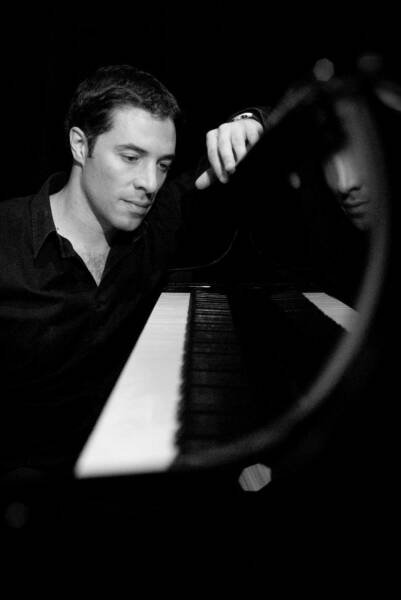 Created by Laurent ASSOULEN, (industry expert in both fragrance and music- formerly with TAKASAGO as Account Manager, Fine Fragrance) is an accomplished Pianist/concert performer and MUSIsCent is the first site intended for the connection, the marriage of the two dimensions of smell, that are Hearing and Olfaction!

The perfume industry is extraordinary because it is open to many shapes of art, innovation, creativity to feed the actors, and consequently the market of new sensations, new dreams, and new landscapes.

Targeted mainly towards the professionals, concerned about image, about creativity, about peculiarity, about enrichment, MUSIsCent brings a new area in the sensory vocabulary, a true research for feelings in the listening, speaking and understanding of perfume. The language is like music. The transcription of a word in music, a raw material in sound, a perfume in symphony, is the first concern of MUSIsCent which speaks notes

At six years of age Laurent Assoulen enters the National Conservatory of Lyon. Ten years later, he understands that the jazz is the form most appropriate for his musical expression. He begins the Improvisation on his classical sheets ... Throughout several years, he studies this musical expression while attending every Saturday afternoon the jam sessions of the Hot Club Jazz of Lyon.

This venue helps him discover the roots of jazz improvisation. At home, he listens to pianists such as Oscar Peterson, Ahmad Jamal, Chick Corea, Michel Petrucciani, etc...

He later resumes his musical studies and enrolls once again at the Conservatory of Lyon however this time in the Jazz section. He studied with Mario STANCHEV and graduated in three years. Parallel to his musical studies he takes up Foreign Languages at the University of Lyon. Eventually, he begins his professional life in the perfume industry. While working during the day on the creation of fragrances for various brands he spends his nights on the piano where he dreams and composes, still inspired by the fragrances of the day.

With his first album "Reasonances" (piano solo), he decides to focus on his musical career .

You can listen to various songs on the following links.

For all the passionate souls of the senses, perfume and music...

MUSIsCent, The first perfumed Album from Laurent Assoulen.

With the participation of the perfumer Guillaume Flavigny (Givaudan),  Laurent put 5 compositions in perfume of the first album (reasonances) for a perfumed concert which took place on July 4th, 2008 as part of the  festival Jazz in Vienne.

These 5 perfumes meet in this album. The next new perfumed concert will be on December 8th and will take place in Paris, to the duke des Lombards.

The album will be sold from next week in 3 places in Paris: Louis Vuitton Champs Elysées, Le Bon Marché, Fnac des Ternes.