Acqua di Selva (Visconti di Modrone) is crisp, green and bracing. It is a lighter partner to Blenheim Bouquet (Penhaligons, London), and the two go well together.  The Italian fragrance gives a youthful burst of topnote freshness whilst the English Eau de Toilette, created in 1902, provides a distinguished and aristocratic background.

Silvestre (Victor) is also wonderfully refreshing, with a spicy herbal shading of clove, thyme and oregano.  It has a familiar basenote which puzzled me for a long time until I suddenly remembered where I'd encountered it – in Roger and Gallet's Savon Fougere soap, a very fine soap from Paris.  So here is another potential partnership for your bathroom.  The Italian cologne and French soap are made for each other.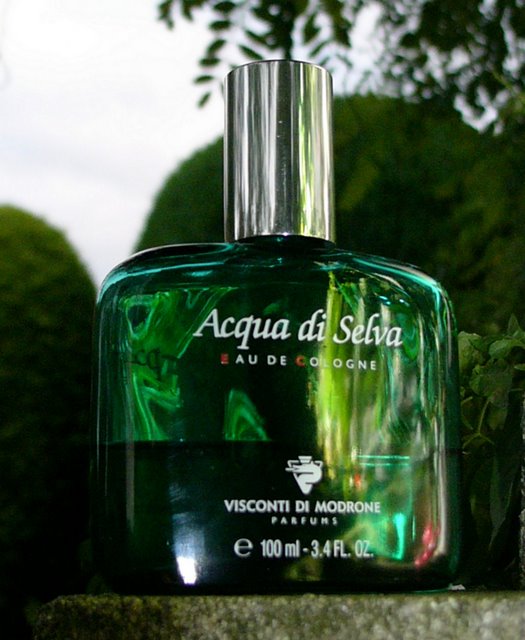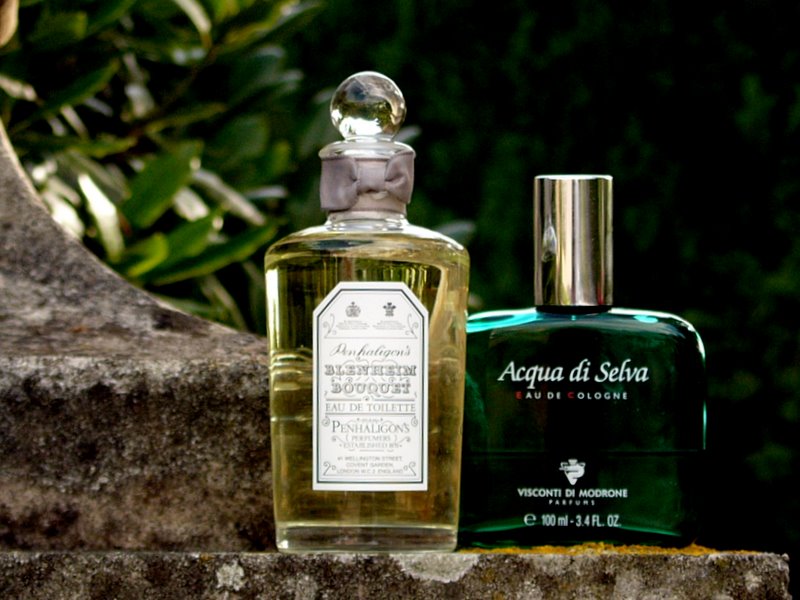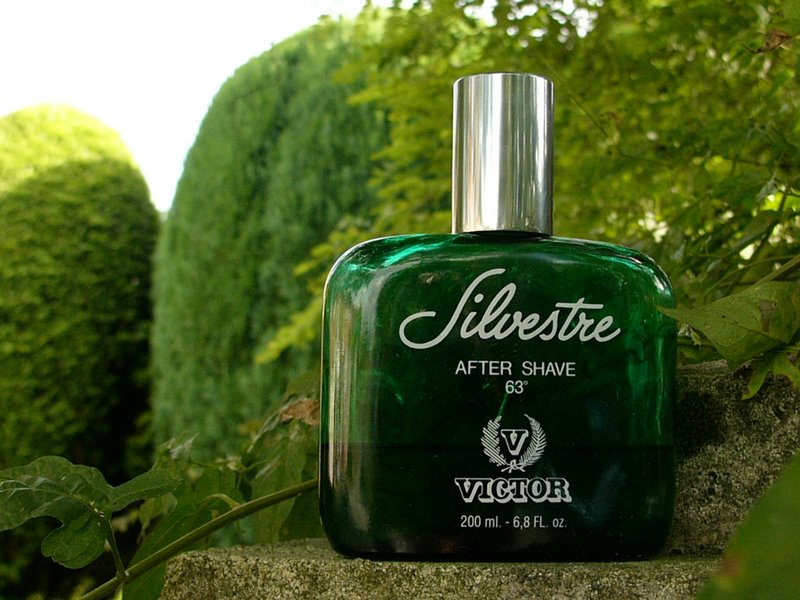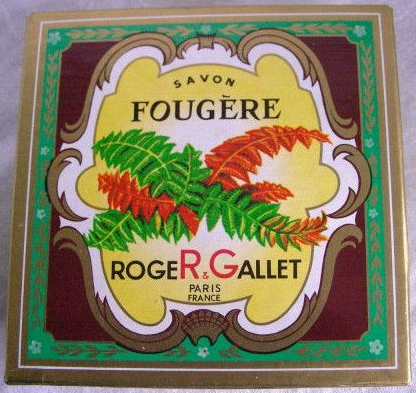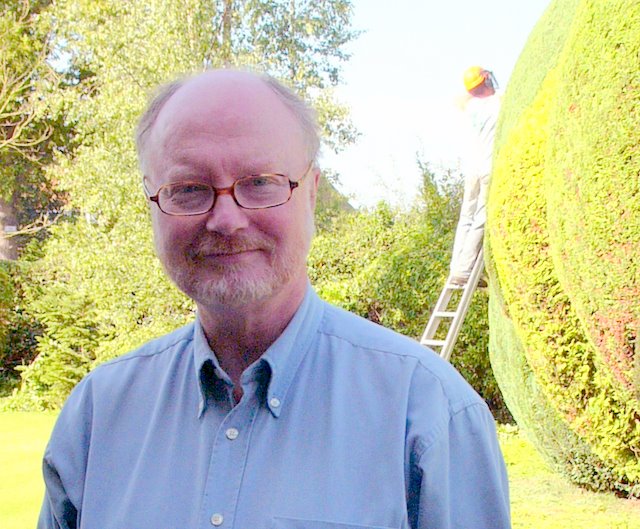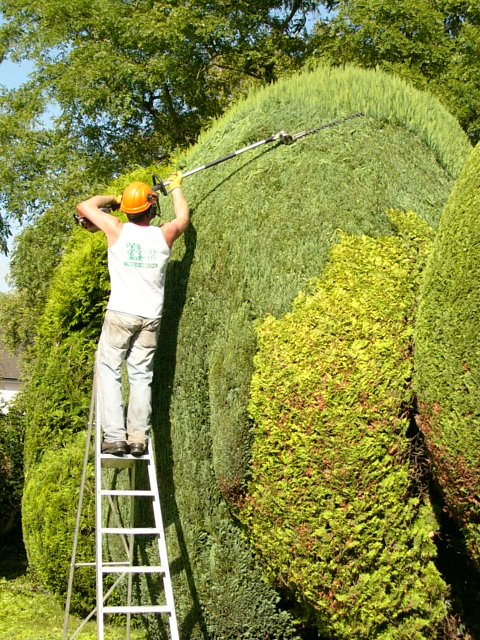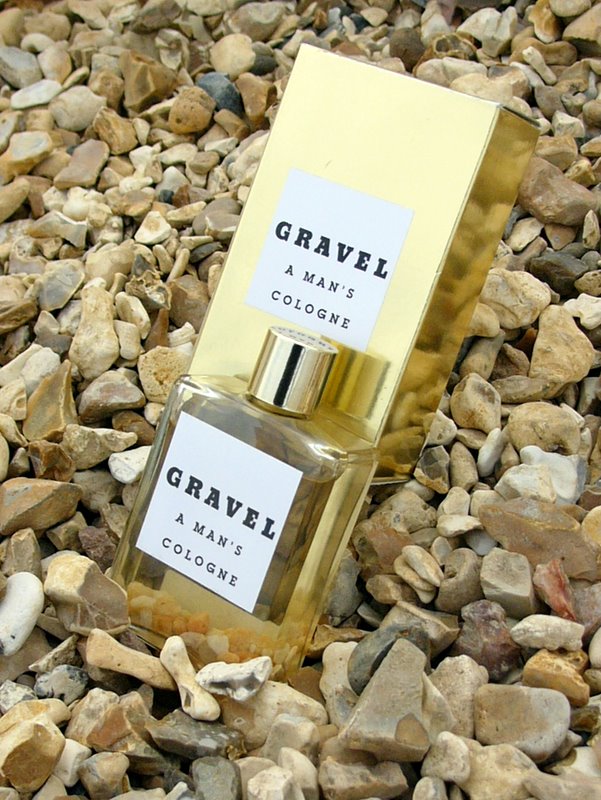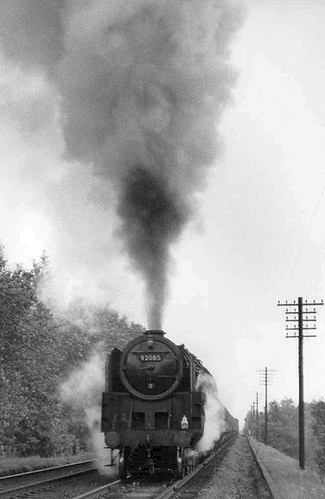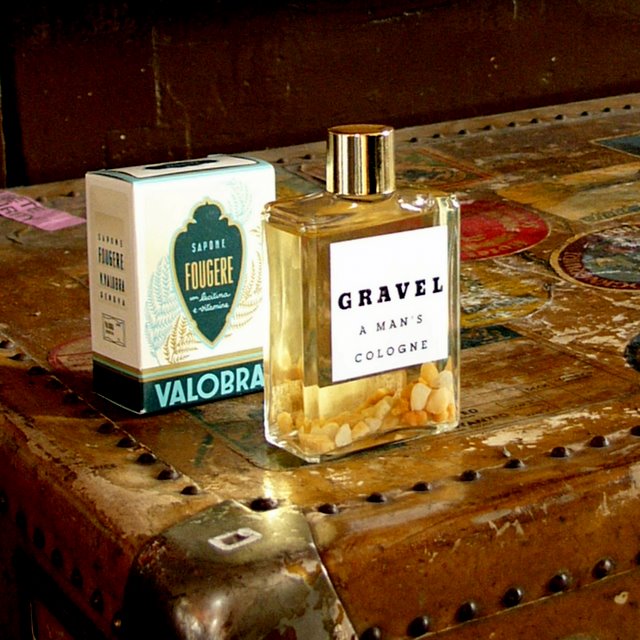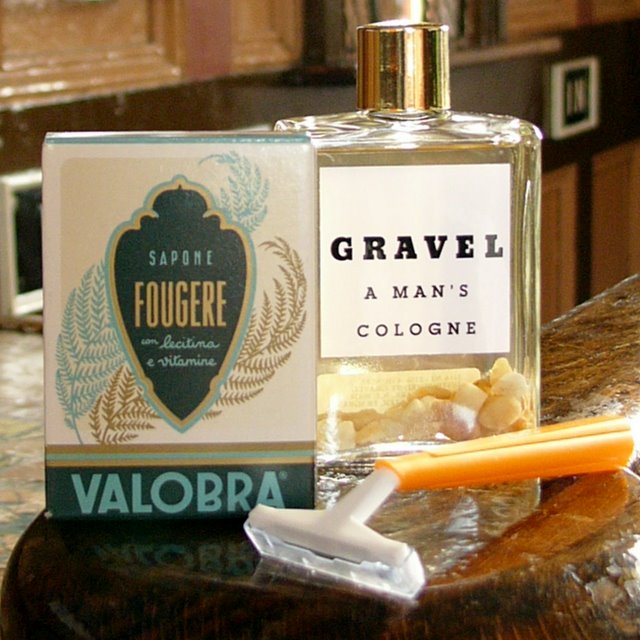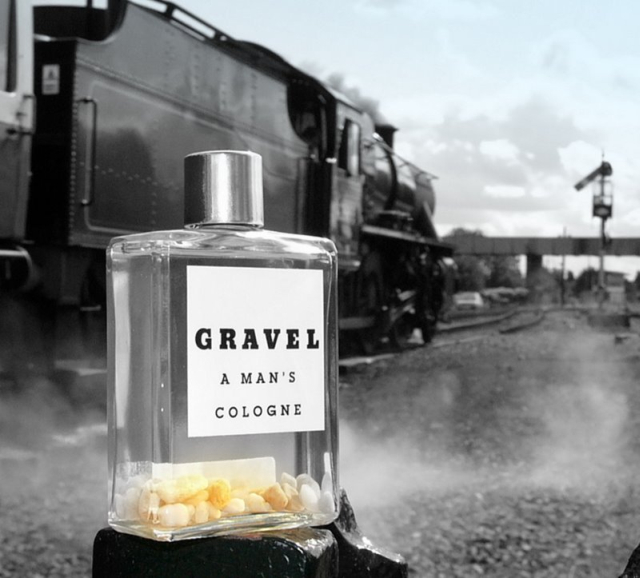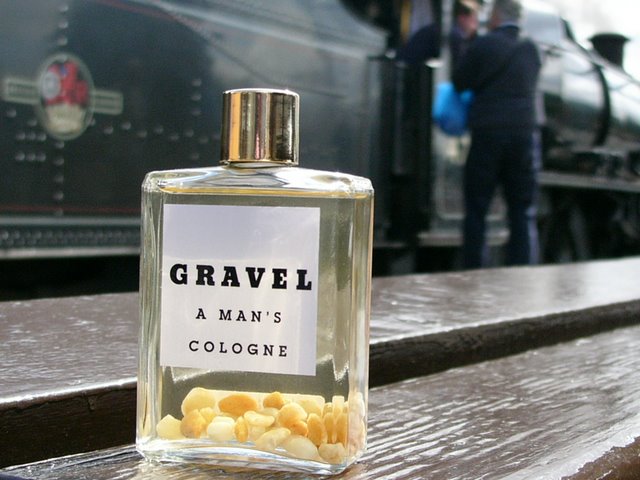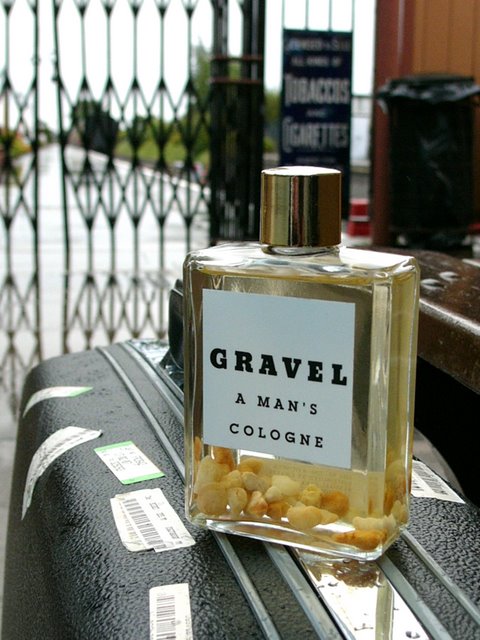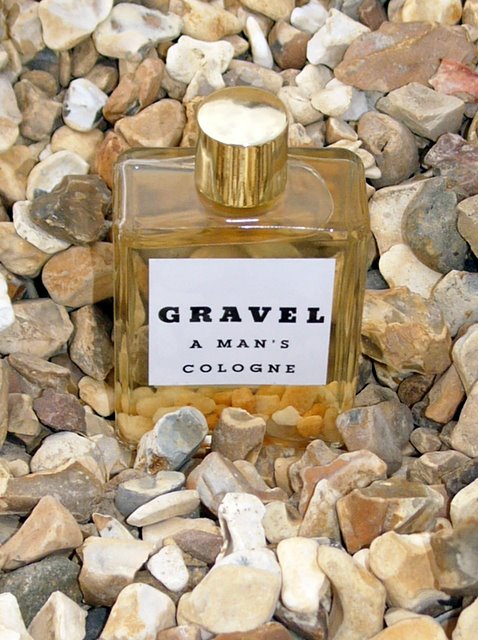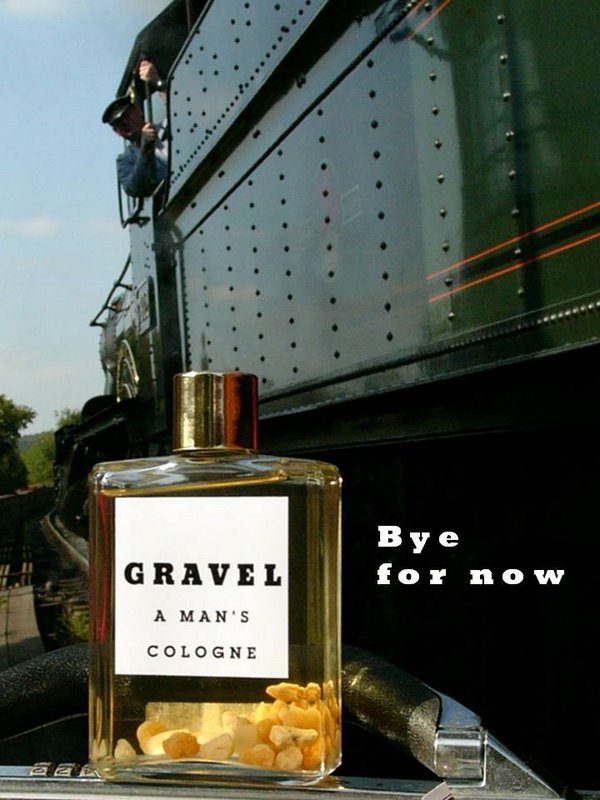 For The Men...

Perfumes of the Land and Sea; Part Three

Men's Fragrance Premiere Review of Gravel Fragrance For Men

By John King

John King continues his personal Scent Trek in search of perfumes that remind him of home and abroad. A must read for the men! (and women looking for unique gifts)

In my
first article; Part One
, I introduced you to my home territory near the Malvern Hills in central England. Malvern was hitherto famous for its water, drunk by the Queen.  Now following my article, people may hopefully be aware that it has a fragrant ecology too. 
In
my second article, Part Two,
we ended up in the rooftop studio of Italian perfumer Lorenzo Villoresi, in Florence. Before we leave Italy I should like to take a quick look at a couple of real Italian classics, the coniferous mens colognes of the 1950's.
Perfumes of the Land and Sea: Part Three

John King continues his Scent Trek...

Pine Forests of Italy: Acqua di Selva, Silvestre

Sharing the same dark green bottle, these neglected gems deserve a revival - they have a simple discreet freshness difficult to find today. It's a scent of Alpine forests, which also reminds me of the freshly cut cupressus trees in my garden. 

Glories of the Steam Era: Gravel Cologne

Gravel Cologne has just been reintroduced on a temporary basis, and my guess is that there are no more than a handful of bottles in existence.  It has been difficult to obtain much official information about it, adding to the mystery and intrigue. It just appeared silently and almost unnoticed, like John Wayne riding into town. Nobody else seems to have written about it so all I can do is to give you my subjective impressions, having sent for a bottle out of curiosity.

Gravel boldly declares itself to be "A Man's Cologne", which already makes it an endangered species. However, it is a superb fragrance, and one which could attract a cult following.

The most unusual feature is that it actually contains gravel in the bottle.  Apparently this is what gives the fragrance its pale amber colour. I must admit was sceptical when I read that, so I consulted John Ayres, the ex Managing Director of Givaudan UK who is also a geologist. Yes, it's possible, says John " The pebbles probably contain minute quantities of iron oxides and other iron and mineral salts which might impart a slight colour to the alcohol over time".  The odour? "I doubt it", he says, "but flint has a 'flinty' smell, and certain wines have a flavour of the rocks where the vines grow".

So thumbs up to Gravel, let's give them the benefit of the doubt. Looking at the bottle, it has a delightfully amateur feel about it, which only serves to convince me of its authenticity.  The packaging is simple and unpretentious, a gold box minus the usual fancy cellophane. The cologne inside has a slight haze, with a trace of sediment at the bottom. This is the real ale of the perfumery world. Wonderful!

Both these classic colognes are still made by the original firms and to the original formulas, though I doubt if this happy situation will persist indefinitely.  At the moment you can find Silvestre on eBay Germany.

One of the basic laws of perfumery, we might call it King's Law of Perfumery; states that the best products vanish without warning and you cannot buy them again for love nor money.   So my advice to readers is this: tune in to eBay.de, invest in a bottle or two, and join me in my garden.

Acqua di Selva - a youthful burst of freshness

Aristocratic pair - Blenheim Bouquet and Acqua di Selva go well together

As I write the cupressus trees

are receiving their annual cut

The Lickey Incline typical scene 

Photo-Richard Postill

The Fragrance - Personal Associations

Gravel is a nostalgic fragrance but also has a modern appeal. A very personal impression is that it takes me back to British Railways in the steam era. I can almost smell the lineside gravel and get a whiff of the stations, together with a hint of old leather.

Gravel was created in 1957, when steam on British Railways had reached the height of its glory and was about to face the final curtain. Those were the days of the Flying Scotsman and the Orient Express, it was an age of pride and glamour. I was 10 years old and we lived at the foot of the Lickey Incline, the steepest mainline climb in England, needing 3 locomotives working flat out to push up every express train towards Birmingham.  It was a magnificent sight, almost apocalyptic as these fiery monsters thundered past shooting out sparks like volcanoes, steam hissing from every pipe through lack of maintenance, the noise was deafening and the platform shook and vibrated like an earthquake. No wonder every boy in those days wanted to be an engine driver, including myself, for to control a beast like that was the epitome of manhood.

The smell was a mixture of hot oil and coal, superheated steam and something extra, indescribable, which marketers nowadays would probably call "steam engine accord" 

So maybe we can say Gravel has a steam engine accord, though they didn't talk in those terms in 1957.  It certainly evokes the same sort of passions, and it's masculine for the same reasons. Like other favourites – such as Skarb and Sables – it is smoky, burnt and evocative.

Elegant Drydown

A particular strength of this fragrance is the drydown.  The drydown or basenote I always think is the most important part of any perfume, because that is what the regular wearer comes to smell like. Any man who uses the ubiquitous cool water – or one of its many relatives – can be identified from ten paces by the odour of ambroxan, a strong and long lasting chemical which smells like poor quality cigars. 

Those who wear Gravel will have no such worries, for the drydown is impeccably discreet and elegant, the merest a hint of powdery-soapiness a la Monsieur de Givenchy.

That perfume, launched two years after Gravel in 1959, remains unsurpassed among masculine fragrances. At least, that's the opinion of the respected blog Now Smell This, and I agree.  So Gravel, despite its gritty name, could not be more refined.

To splash on this refined cologne is to journey back to a more leisured and privileged time. A time when a gentleman would entertain his chums over long weekends at his country house. There would be occasional trips to the continent accompanied by a selection of soaps and colognes thoughtfully packed by his valet.

A first class ticket to nostalgia

A Soap to Harmonise

Talking of things your valet might pack, in the first instalment of my Scent Trek I was going into raptures about Valobra's fougere soap. This differs from the Roger and Gallet product in having a pronounced hayfields note of coumarin or tonka bean, alongside a rich Indian attar background suggesting (to the present writer) exotic travel to far flung outposts of the British Empire.  It finds a soulmate in Gravel Cologne, which by coincidence has that same tonka aspect. So once again we have discovered a couple of potential partners, from different firms but good travelling companions. 

In case anyone is wondering why I am bothering to set up as a matchmaker for long established soaps and colognes, bear in mind that the fragrance market is a constant struggle for existence and these relatively obscure products don't have an army of line extensions.  It's nice if one can find unsuspected affinities between them, to help them along as it were. 

Have Gravel will travel - my much travelled suitcase

Acknowledgements

Thanks to Raphaella for encouraging me to write this series. It has given me the perfect excuse for rediscovering my boyhood, a significant part of which was spent on the stations of British Railways. 

By the way, for my more ardent fans, I have also dusted off my guitar and written a
song
about my wanderings round Europe.
Special thanks also to Ausliebezumduft, whose generous sample programme has enabled me discover many a fine product.

Photography by the author, except where otherwise credited.

Will it succeed?

I hope so. On its side, it has a name that's hard to beat. I love these macho, hard-nosed names, which contrast with the elegance of the product. Tough exterior, heart of gold, it's a winning formula. I once invented an aftershave called Thug which was for men who are "worse than a Brut", and it sold like hot cakes to my fellow students.

I followed it up with the perfume Nightshade, "the deadliest poison" which didn't seem to catch on at first but some firm whose name I forget took the name Poison and ran with it.  If Gravel takes off, one can envisage imitators with names like Flint, Granite and Gunsmoke.

But first it has to defy King's Law and survive. Rare and wonderful things are prone to extinction unless people discover them.  I'm glad to have discovered Gravel, and I hope it goes far.

John King's Tip:

Ausliebezumduft gives 3 free samples with every purchase and the samples are generous minisprays

they don't publicise this, so readers have to remember to type in whatever they want,

in the comments box. Samples are also sold separately and are good value.

All rights reserved 2006-2009.  All content belongs to Sniffapalooza Magazine.  All articles by individual writers and contributors, understand and agree that each article that is accepted by the Editor for publication; becomes the property of Sniffapalooza Magazine for the sole purpose of publication for Sniffapalooza Magazine. Articles may be archived for permanent use on the web site for Sniffapalooza Magazine and for future issues. 

All articles remain the property of Sniffapalooza Magazine for display purposes only.

John has a great video featured here with many wonderful photographs.

I would also like to thank him for all of his hard work on his wonderful Three Part series, he has produced a wonderful article and he has opened a view into a another world for many of us. Thank you from myheart; for all you have done!

-Raphaella