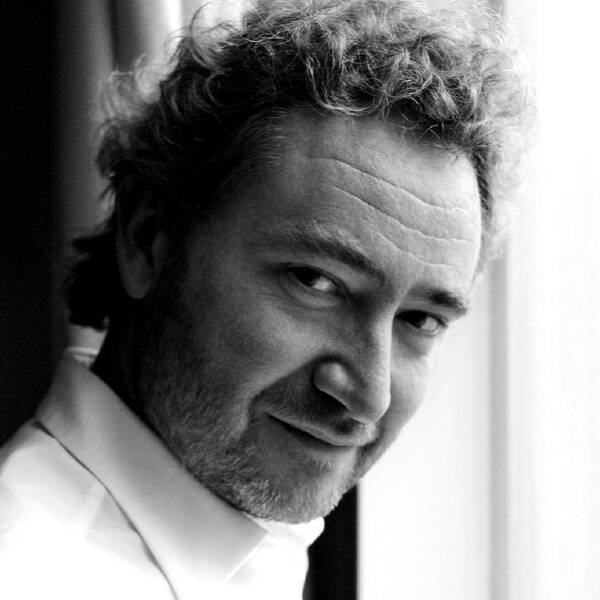 Henri Bendel BENDELIRIOUS Etat Libre d'Orange

Composition : Top notes : Grapefruit Essence, Champagne Accord, Cherry Lollipop Accord.  Heart notes : Violette Leaves Absolu, Orris Absolu, Orris Butter – Base notes : Leather Accord,  Vetyver Accord, Musk, Tonka Beans Absolu

Henri Bendel, the iconic New York retailer, debuts a new fragrance in collaboration with niche perfumers Etat Libre d'Orange.  With a nod to the past and an eye towards the future, Henri Bendel debuts its first fragrance in 28 years, Bendelirious. Bendelirious is a partnership between Henri Bendel, well-known for supporting the new and the next in beauty, accessories and fashion and the Paris based niche perfume house Etat Libre d'Orange, creators of such underground and avant-garde classics like, Jasmin et Cigarette and Putain des Palaces. Etat Libre d'Orange's eponymous fragrance collection, launched in 2007, is sold exclusively at Bendel's.  Bendelirious is a heady cocktail of iris absolu and bubbly champagne with a cherry lollipop top note. This unique and slightly cheeky scent, created by Antoine Lie of Givaudan Paris, was inspired by the quintessential Bendel Girl - a confident yet playful girl whose instincts extend to every part of her life. Always looking beautiful, interesting, and effortlessly right, she is unselfconsciously sexy, culturally hip, and feminine in a free-spirited way. A collector of the authentic and wonderful, she accumulates eccentric, expressive and opulent pieces both vintage and contemporary and mixes them effortlessly.Simply put, she does what she likes, goes where she likes and buys what she likes.

"Etienne de Swardt of Etat Libre d'Orange and Antoine Lie have created a perfume that speaks to the essence of Henri Bendel and our customer," states Claudia Lucas, SVP and GMM of Beauty at Henri Bendel. "Etat Libre d'Orange is one of the most exciting fragrance houses to emerge in recent years.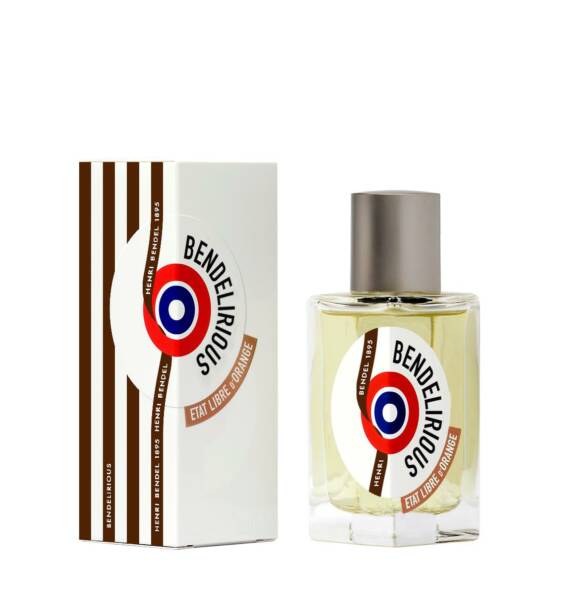 Their perfumes celebrate the heritage of fine perfume artistry but their approach is totally modern in terms of spirit and olfactory direction. They have dared to go where no perfumer has gone before and their creations are truly unique and sublime." Ed Bucciarelli, CEO and President of Henri Bendel remarks, "We felt that Etat Libre d'Orange would capture and tell the story of the BendelGirl in the same way Mr. Bendel did many years ago."  Henri Bendel's history with perfume began with its founder Mr. Henri Bendel. Mr. Bendel was the first US retailer to create his own fragrance Un Peu d'Elle in 1915. Twenty two fragrances followed including 10 West, Checkmate and No. 7, a fragrance that was created in response to Mr. Bendel's friend and colleague Coco Chanel's, Chanel No. 5. 

ANTOINE LIE

No shams for this uncompromising perfumer. Antoine Lie loves perfume to strike strongly and make a straightforward statement. He loves contrast and his compositions play with contradictory emotions, the hot and the cold, but always in a very direct manner. Antoine Lie is a rebel and likes to create powerful fragrances and daring olfactory signatures. He wants a fragrance to storm into a room.  What is it that appealed to him with ELO? The possibility of using opulent, animal-like notes in total freedom, of empowering perfume with addiction and sensuality. With Sécrétions Magnifiques (Magnificent Secretions), he fully expressed the provocative accords he had in mind : give olfactory life to the moment of extreme arousal when desire soars… sheer bliss for this explorer of human mechanics who, above all, loves to express his complexity through simple distinguishable compositions.  Born in Strasburg, Antoine Lie has always been attracted by smells. After graduating in chemistry, he attended the Givaudan School in Grasse. To his name are Contradiction for women by Calvin Klein, Romance for men by Ralph Lauren, Paul Smith London, Armani Code for men (with Antoine Maisondieu), Sonia Rykiel for men, etc.

Henri Bendel, Manhattan's legendary Fifth Avenue boutique -- known for fabulous shopping events, frequent celebrity sightings, and dramatic window displays -- has long influenced the shape of American fashion with an unmistakable sense of style and a keen eye for the new and the next in women's accessories, cosmetics and apparel. One of New York's chicest shopping environments; Henri Bendel is a destination for the world's most stylish shoppers.

Bendelirious is available as a 50 ml EDP and is $72. It is available exclusively at Henri Bendel

and www.henribendel.com.

HENRI BENDEL — 712 FIFTH AVENUE — NEW YORK, NY 10019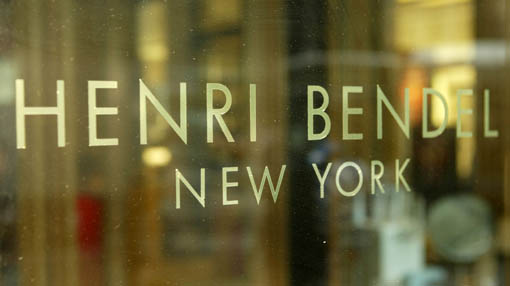 Trance Essence

by Kathy Patterson

Trance Essence is…Beguiling, Intoxicating, Alluring

It is where old-world perfumery meets apothecary, Where purity mingles with sensuality

And craftsmanship is imbued with the voluptuous, Made in small batches, it is muse-produced rather than mass-produced

Blended from the finest essential and perfume oils, each Trance Essence is nectar, These reveal their hidden notes when activated by your own body heat, Trance Essence is earthy yet ethereal, Intimate and refined, it whispers.

Trance Essence is nature, naked and alive, captured in a collection of Eau De Parfum sprays, roll-on perfume oils and hand-poured soy-based candles.

They are the creation of Janna Sheehan, a perfumer/designer and lover of natural scents. Each of the Trance Essence Nectars contains up to twenty-five essential and perfume oil elements. Two years in the making, each fragrance emerged from an inner journey to a fanciful imaginary location. Six scents, six exotic destinations:

London in the sixties (Abbey Rose)

Down a rabbit hole (Whyte Rabitt)

A sultry Moroccan nightclub in the summer (Genie in a Bottle)

A Chinese mandarin garden at dawn (Chen-XI)

An Indiana forest after a rain shower (Hail Merri)

The gardenia and rose garden from a childhood story (Pink Kat)

Many more journeys remain to be taken. Yours. Trance fragrances aren't standard and they aren't static. They unfold and respond, reacting to time, place and wearer.

Anoint yourself and begin your journey.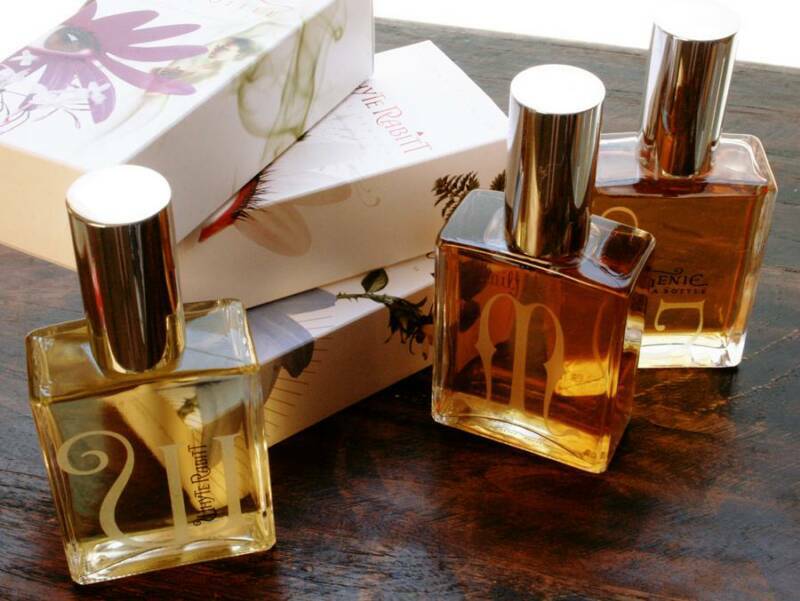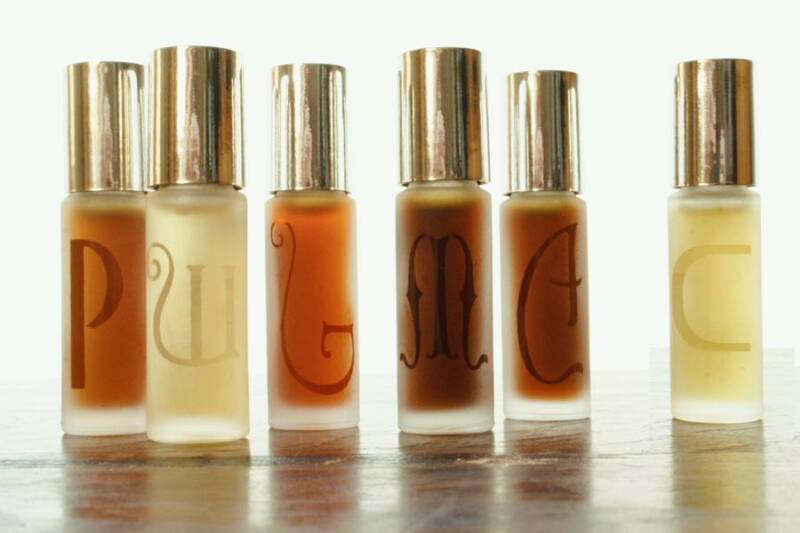 Reviews by Kathy Patterson

Chen Xi (First Light of Dawn)

"This scent has the Zen sensibilities of simplicity and happiness. Light

and fresh, wild ginger, red and yellow mandarin, lemongrass, spearmint

and a hint of lily make this subtle, delicate perfume a transformative timeless classic."

Bright and sunny, the scent is redolent of citrus, with the herbal tang of lemongrass being

most outstanding.  A whiff of spearmint adds a faint touch of green.

Genie in a Bottle

"Seductive, potent, scents of exotic oils like jasmine, vanilla, organic frankincense, bittersweet chocolate, black and organic black pepper are just a few of the essences that infuse magic into this bottle."  Floral and gourmand at the same time, with a touch of the oriental as well, somehow this is a familiar fragrance.  The jasmine predominates, with a touch of chocolatey sweetness, and the drydown becomes more of an incense scent.

Abbey Rose

"Imbued with clarity and balance, this essence has rich notes of fig, rose, bergamot, lavender, neroli, and a bit of grapefruit."  A rose is a rose is a rose, except when it's a fig wrapped in lavender, too.  The citrusy accent is just enough to brighten this scent and make it a rather happy rose.  The drydown is predominately rose.  This one is definitely my favorite of the bunch.

Hail Merri

"Complex and alluring, Hail Merri carries the frequencies that inspire sublime grace and beauty. Vetivert, oak moss, violet leaf, rosewood, tuberose and a touch of sweet pea inspire this lofty elixir of restoration, regeneration and renewal." Mostly mossy/woody, but with the surprising addition of rich florals and a touch of violet underneath. Like flowers blooming on a forest floor.  Starts out dark but gets brighter as it dries down.  Complex and alluring indeed.

Pink Kat

"The freshest smelling perfume and oil essences of gardenia, rose, wild ylang ylang and neroli lend their properties of love from the heart and earthy sexiness. Pink Kat is innocent, sensual and alluring all at once."   Neither pink nor catty, Pink Kat is a rather mentholated blend of strong floral notes, with gardenia in the forefront.

The drydown is a nice dry, green, gardenia. Sexy perhaps, but innocent – no way.

White Rabbit

"Quixotic and playful, this essence never smells the same twice on your skin. Mercurial by nature Whyte Rabbit embodies notes of linden blossom, banana, basil, wild blue cypress, calendula, and blackberry."  This scent is almost a savory gourmand, with the strong herbal tones.  The basil/cypress combo is almost like

celery/parsley, but its sitting on a slightly sweet and fruity base of linden and a surprising note of banana. 

A scent any bunny is sure to love.

Available at:
http://www.bigelowchemists.com/

http://www.gaiatree.com/Merchant2/merchant.mvc
www.tranceessence.com
www.beautyhabit.com
Meet Jessica Dunne Saturday at Henri Bendel

Sniffapalooza Magazine Interview with Jessica Dunne of Ellie D and Ellie Nuit Perfumes

by Raphaella

Available at Henri Bendel at Sniffaplooza Fall Ball. Read in-depth article in New York Times in link below.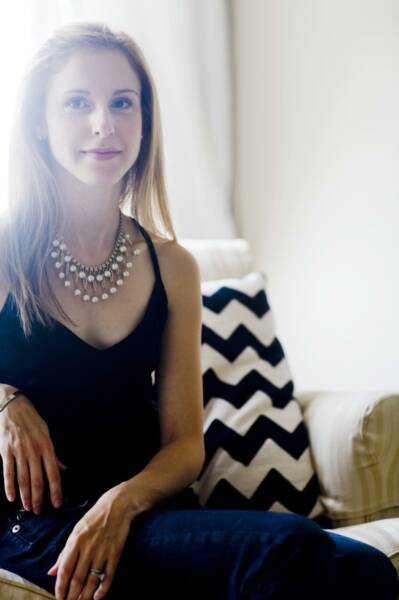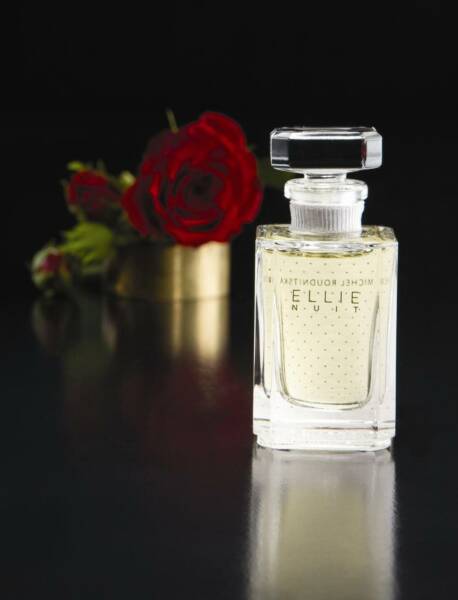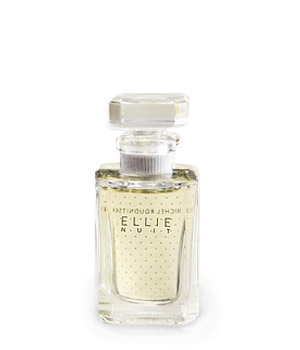 Jessica, Can you tell us about yourself and your fragrances and a bit about your background leading up to your career in perfumery??

Where do I begin! I studied Psychology with a concentration in Neuro-science at Haverford College, and after graduating, decided to forgo a research job for the excitement of a trading floor at an investment bank.  It was a wonderful learning experience, and helped me hone my skills in multi-tasking and tested my ability to stay calm in the midst of chaos. After two years at the bank, I decided to pursue another life-long interest, and got an MLA in art history at The University of Pennsylvania. After graduation, I moved back to New York, worked at Christie's briefly before getting a job at a Manhattan art gallery.  I worked at the gallery happily for four years, but I had always yearned to do something creative on my own, and decided to take the first step in that direction. My love of perfume began in childhood, but I had no idea how to turn my passion into a business. I reached out to Michel Roudnitska, and we started discussing the possibility of a collaboration.

Tell us about the fragrances you've created. There must have been a defining moment that led you to produce these two beautiful fragrances.

It was difficult to make the decision to throw myself into the creation of the scent, and the work that comes along with it: finding the right bottle, designing bottle decoration, packaging, samples, and labels, and finding the right people to help me accomplish all of it. Another issue I faced as a small company with small quantities, was that many of the big companies had minimum orders for bottles and vials that would not accommodate me.

The defining moment for me occurred after I visited Michel-- when I felt that he understood my vision, and agreed to help me create the fragrance.  I knew the commitments involved – both of time and money, but I had a strong sense that if I didn't take the leap, I would always regret it. I knew what I wanted, but it was challenging to express myself, since I did not have a background in perfumery.  It was truly like learning another language.

Despite all of the energy I was devoting to the development of the fragrance, it would have been safer for me to continue with my day job.  I probably would have continued doing that, but for a few unexpected and exciting changes in my life.  My husband accepted a job that would move us from New York to London, and in the same month I found out that I was pregnant.  I decided that these life-changing adventures were a sign that I needed to commit myself wholeheartedly to the creation of the perfume, without the safety net of a day job. It felt like the perfect moment to take a risk.

Ellie was created in honor of your grandmother and you commissioned Michael Roudnitska, son of Edmond Roudnitska - creator for the Parfums Delrae fragrances, Noir Epices for Frederic Malle, Eau Savage for Dior and many other beautiful fragrances…what led you to go to France, to work with master perfumer Michel Roudnitska?  That must have been an amazing journey! How did this come about?

It was an incredible journey! I found Michel's website and wrote him an introductory email, not knowing whether he would respond.  After receiving his first email, we continued to exchange emails, and then phone calls, before finally deciding that we needed to meet to be sure we could work together.  I flew to France during a week-long break from the gallery, and met Michel at his laboratory in Cabris.

After meeting Michel, I felt even more strongly about the collaboration. I loved the fact that he was working on the grounds of his home in the office his father had used, carrying on the family legacy.  We talked and searched for inspiration as we walked through his lovely gardens forged into the hills, and stood out on the balcony in his office that overlooks the gardens and the Cote d'Azur. There was something very magical about it.

I heard that your grandmother loved to find obscure fragrances on her travels. Tell us about your memories.

My grandmother passed away in 1999, and was ailing for several years beforehand.  My best memories of her are from a time in her life when she was healthy and active.  When creating the scents, I drew from those wonderful early memories, from flashbulb recollections of her lovely perfume bottles and the scent of her perfume when she would give me a hug.  I have beautiful black and white pictures of her from her teenage years, and a number of images of her with my grandfather at an elegant dinner with friends.  I drew upon my wonderful memories, along with my montage of the glamorous photos of her youth for inspiration.

You also said earlier in Sniffapalooza Magazine that your "early memories of perfume worn by the important women in my life fueled my desire to delve into unfamiliar territory armed only with my passion for fragrance. I knew that perfumers were artists, and have always respected their incredible skill."  Tell us what you mean by "unfamiliar territory", obviously you must think differently about the industry today as opposed to two years ago, yes?

I started the business with my passion and enthusiasm, and no experience in the perfume industry, so every step was a learning experience.  Michel warned me about the challenges that I would face, but I felt so strongly about my vision that I didn't let it scare me.  There were moments when I felt overcome by the obstacles, and frustrated by encounters with people in the industry, and at times I felt my energy wane.  I had to pull myself up by my bootstraps and push ahead. That said, I had an inspiring experience with Michel, and have formed close relationships with many of the retailers that carry the perfume.  

What differentiates your fragrance from other fragrance lines on the market, well other than the amazing feat that Michael Roudnitska created it?

I have always loved going on perfume expeditions – smelling as many scents as possible, and looking for fragrances that are not on every department store shelf.  For me, my scents capture a nostalgia and a longing for a snapshot in time when all was well in my world.  My mother was getting dressed for a night out with my dad, and she was the image of perfection for me – down to the finishing touch – a drop of perfume on her wrists and behind her ears.  My grandmother's embrace, the smell of her perfume, mingled with the soft, powdery smell of her makeup.  I think my perfumes are classics that I will still love in 20 years because they are without gimmick or pretense.  Whether it strikes a chord with anyone else is out of my control, but the only thing that I can be certain of is how much love and energy that I poured into every aspect of the fragrance creation.

What was the vision for your latest fragrance, Ellie Nuit?

I find that I may be in the mood for a soft scent in the morning and before heading out for a date night with my husband, I feel like something a little darker.  Prior to creating Ellie and Ellie Nuit, I have had some bad experiences when mixing scents have driven me into the shower in an effort to eliminate all traces of my experiment.  I wanted to create something that tempered the softness of Ellie, but that made its own, distinct impression-- with the idea that the two scents can be worn together without the worry of a clash.

For me, Ellie captures the soft, ephemeral vision of my childhood in an elegant, demure way. It's a dress and white gloves.  Ellie Nuit is the perfect little black dress. It shares Ellie's elegance, but adds a warm, sensual woodiness. 

What was your favorite fragrance growing up?

I had a number of favorites (some embarrassing) throughout my childhood. As a teen, I wore White Musk and Anais Anais, and their scents are still firmly entrenched in my memory.  They were very popular amongst my friends, and if I ever catch a whiff of either in the air, I am immediately transported back to my school days. Other fragrances were gifted into my life, and then managed to have staying power - mostly for sentimental reasons.  My closest childhood friend bought Amarige for me, and that became my signature scent for many years. 

Even though I never wore it, I have a soft spot for Magie Noire. I bought it for my grandmother every year for Christmas, so that will always be a sentimental favorite.  Looking back, I don't know if she ever told me that she liked it, or just wore it to be polite. Either way, somewhere along the line, I decided that it was my signature gift! Other favorites that I didn't wear buy loved smelling on my mother and grandmother due to their emotional pull, are Shalimar, Chanel no. 5, and Joy.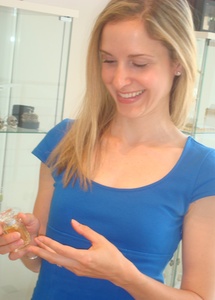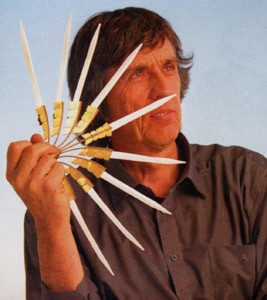 ELLlE Review

By Patty Geissler

Once in a while a perfume comes across your nose that captivates you for reasons that

you can't express in a meaningful, concrete way, like this note did that, and this one did this,

because it is hitting an emotional chord that defies description - like smelling the cologne

your first major love wore when you haven't smelled it in years. Jessica Dunne

commissioned Michael Roudnitska, son of Edmond Roudnitska - creator for the

Parfums Delrae fragrances, Noir Epices for Frederic Malle, Eau Savage for Dior, etc., -

to create Ellie in honor of her grandmother.

Notes of bergamot, tangerine and cyclamen in the top, a heart of lily of the valley, jasmine,

gardenia, rose and fig leaves, and base notes of vetiver, sandalwood, musk, vanilla and coconut.

I am a total green note 'ho, adored the Gobin Daude Sous le Buis and Seve Exquise,

but usually Lily of the Valley leaves me cold, along with coconut and vanilla, so my

approach on this perfume was with trepidation – we would either be sworn enemies or BFF.

This opens smooth, velvety, earthy green.  It is the smell of spring in the garden, when

you are elbow deep in dirt, stems, twigs and new flowers that are blooming, but not hit the

peak of the bloom, just have that slightly green flower smell. The vanilla and coconut keep the

green and earthy components elegantly smoothed out as it dries down, but it is not a sweet

perfume, nor is the green bitter. It is perfectly balanced perfection. I'll try and not add all the

other things I'm thinking, like genius, masterpiece, I want to marry Michael Roudnitska so

he will make a perfume this beautiful with my name on it (sorry, sweetie, we'll have to work

out the bigamy thing – those people on that HBO series did!).

Available only at Heni Bendel's at this time for $185 for ½ ounce.  Yeah, I know, I know!

But it is totally worth it, and I have a plan. They have a website, and we have already started

the Make This Into an EDP Campaign, which you can join. Just hit the Contact Us button on the www.elliedperfume.com website and let the absolutely kind owner know how much we need this in an EDP so more people can love it as it deserves to be loved.

Editors Note: I have had the opportunity of hearing from the perfumer, Jessica Dunne, regarding her new perfume. We will be conducting an interview next week. She told me that she was thrilled to find Sniffapalooza Magazine, and that she loved reading my piece on my grandmother's flower fields. (Coeur de Fleur)

"I completely identify with your incredibly vivid memories of how 'simple and perfect' life felt while surrounded by the fragrance of her flowers. I too was inspired by my grandmother, Eleanor, to pursue my passion for perfume, and named my first perfume, Ellie, after her. It has just hit the shelves, and is carried exclusively at Henri Bendel in New York. Creating the scent was truly a labor of love – a process that took almost two years. My grandmother loved to find obscure fragrances on her travels. I have incredible memories of how graceful and elegant she was, and how fabulous she always looked and smelled. I endeavored to create a scent that was reminiscent of my favorite memories of her from childhood, yet infused with a modern and fresh sensibility."

She goes on to state that "She felt strongly about creating a luxurious product rooted in the time-honored art of perfumery, not something created in a laboratory. I went to Grasse, France, the heart of traditional perfumery, and worked one-on-one with master perfumer Michel Roudnitska. What evolved over the course of our collaboration is a scent that is fresh, clean, and ladylike, and created in small batches to maintain quality and authenticity. I worked just as hard to make the bottle design and the packaging a reflection of the personal nature of the scent. I wanted the bottle to have a classic feel reminiscent of the beautiful bottles that I remember seeing on my grandmother's dressing table.  Each box is put together by hand and is meant to feel like a special, hand-wrapped gift."

"My early memories of perfume worn by the important women in my life fueled my desire to delve into unfamiliar territory armed only with my passion for fragrance. I knew that perfumers were artists, and have always respected their incredible skill."

I cannot wait to hit Henri Bendel's in NYC; I am personally enthralled and inspired by Patti Geissler's great review and after my contact with the lovely Jessica Dunne.   - RB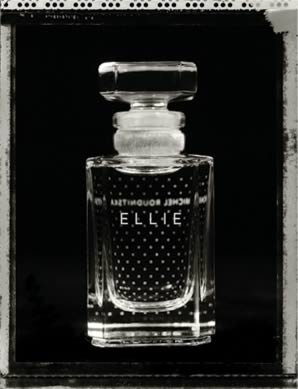 What was the most unexpected element of your journey into perfumery?

I remember telling the first blogger that was going to review Ellie that I felt like I was putting my child in a beauty competition. I had worked so hard for so long, and poured myself into every detail along the way, so I felt very vulnerable when it was time to launch it into the world.  Somehow I had pushed aside the fact that once Ellie was on the shelves, it was no longer my 'baby'.  I felt overwhelmed and exposed, and was barely able to read anything written about the scent for weeks.  Although I have had my share of frustrating experiences and moments of disillusionment, I have been amazed and overwhelmed by the support and encouragement I have received from other entrepreneurs, from perfume lovers who have adopted the scents, from bloggers and from Sniffapalooza.  I have a new appreciation for anyone who takes a risk and has a hand in creating something…whether it's a book, a piece of artwork or a fragrance.  It's easy to stick with what's comfortable and routine, so I admire anyone who strikes out on their own.

Is there anything else you would like our readers to know about you or your perfumes that we have not discussed?

I was pregnant during much of Ellie's development. I met with Claudia Lucas at Bendel's when my daughter, Laine, was two months old. We were in town from London (where I was living at the time), terribly jetlagged, and I was up feeding the baby off and on all night. My daughter would not feed before my interview with Bendel's, so I literally had to finish getting dressed and putting my make up on in the taxi. I pulled myself together in the lobby, and I don't think she noticed my exhaustion or the fact that I had to put my make up on in the taxi without a mirror. I felt that all of the odds were against me from the start, so I had nothing to lose. I could not have had a more stressful lead-up to the most important business meeting of my new career! Succeeding when I felt like I was set up for failure was a wonderful and invigorating experience.

Where are your fragrances available?

In the U.S., at Henri Bendel, Studio at Fred Segal, luckyscent.com, lusciouscargo.com, and June Blaker


Henri Bendel is another place to shop for beautiful fragrances and lots of niche and cutting edge fragrances as well as many classics. A must-see!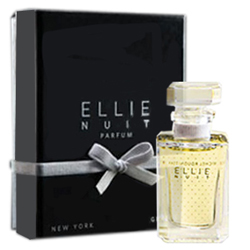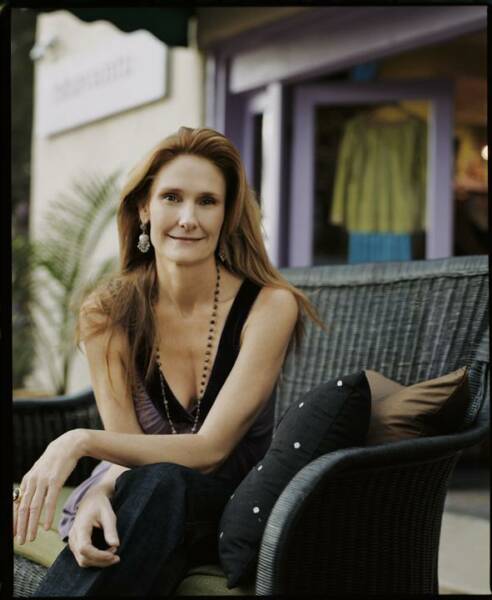 Janna Sheehan of Trance Essence will be presenting her exquisite Trance  Essence® nectars at Henri Bendel NYC

DATE: Wednesday, October 22 through Saturday, October 25 (Sniffapalooza)

LOCATION:712 5th Avenue New York, NY

MORE:We will be giving a Candle as gift with purchase,

while supplies last; a $50.00 retail value!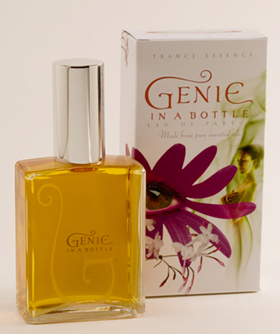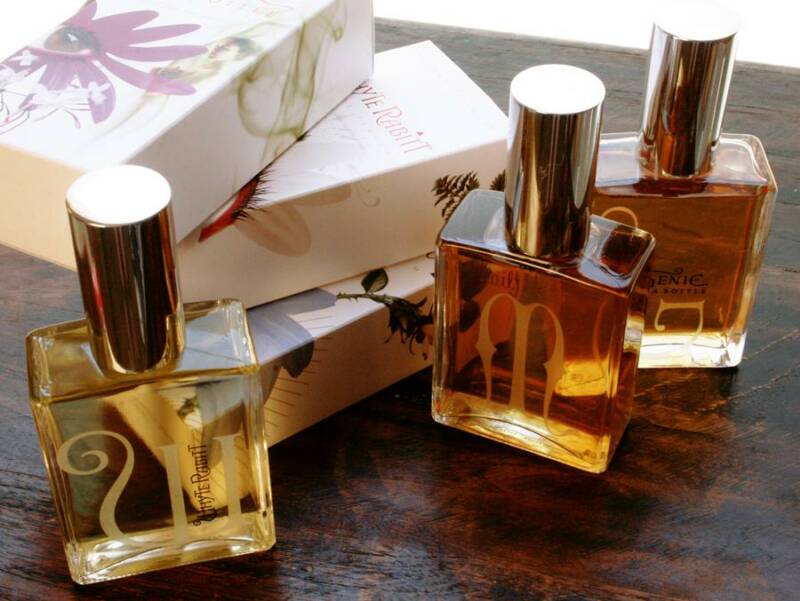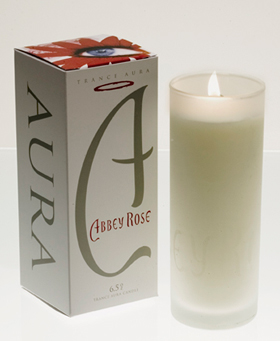 Téo Cabanel

Henri Bendel

The newest fragrance from Téo Cabanel is Méloé.

In the heat of long-awaited summer days, the Méloé woman has found a fresh haven. Her elegant summer signature is underlined by her light, green, fruity eau de parfum.

Méloé's Epicurian symphony generously draws its top notes from citrus and spices. Bergamot from Calabria, mandarin and lemon from Sicily, lavender and basil play their part in perfect harmony. !e sparkling citrus notes linger until a dainty "oral bouquet of Neroli from Tunisia, orange blossom and jasmine with just a touch of nutmeg comes to full bloom to make up the heart notes. Unexpected sensual base notes of musk, amber and just a hint of woody notes. Lavish elegance and mystery, Méloé: the modern woman in you.

Téo Cabanel is defined as a rich sensual experience with a unique personal touch. We invite our clients to experience a world of original scents in the true French perfume tradition, to rediscover the concept total sophistication. We take the greatest care in offering high quality products. The name Téo Cabanel is a promise of the quality of our essences and the elegance of our bottles and packaging.  Our perfumes deserve the finest natural elements, 100% pure and natural. Only the most unexpected and precious essences inspire the Téo Cabanel creations.

To create the best perfume, we need the best experts. Jean-François Latty, an authority in high quality perfumes, creates our fragrances. Téo Cabanel: a rich sensual experience with a unique personal touch.

Oha is the enchanting floral chypre. 

Oha is an evening fragrance that combines the most precious and noble

essences.  Transcending time and space this mysterious perfume will appeal to women with a true personality. A fresh swept of bergamot in harmony with a delicate tea aroma. Voluptuous roses from

Bulgaria and Morocco, jasmine from Egypt, creates its heart of spicy notes enhanced with Guatemala Cardamom. Suddenly, Oha luxuriates in the captivating powdery notes notes of vanilla, iris, tonka bean and

exotic woods lifted by a note of white musk.  Base Notes of Vanilla, Iris, Tonka Bean, Exotic Woods,

White Musk , Middle Notes of Bulgarain Rose, Morrocan, Rose, Jasmine, Cardamom, Top Notes of Bergamot, Tea. Olfactory Family: Floral Chypre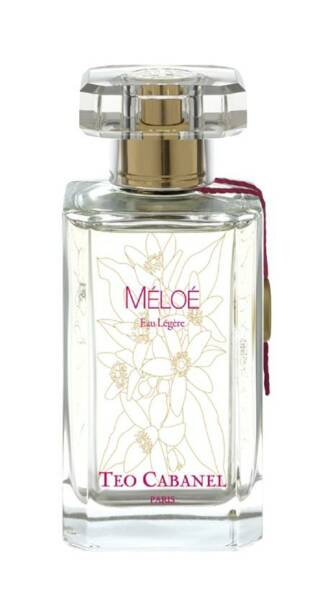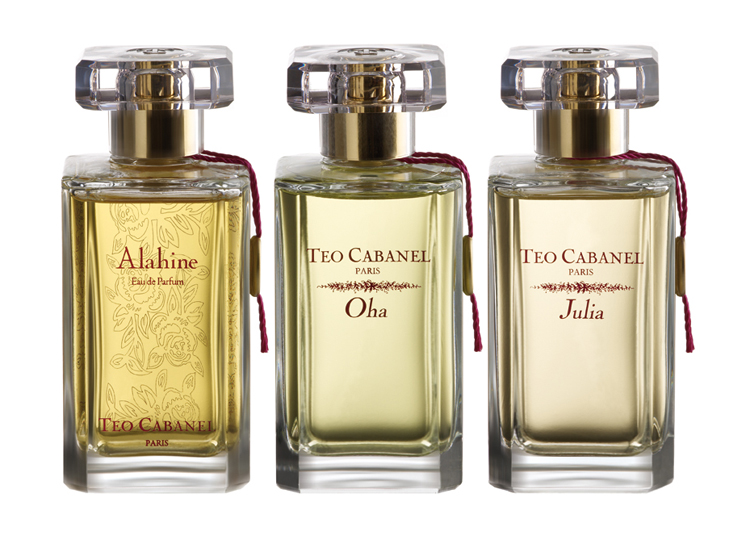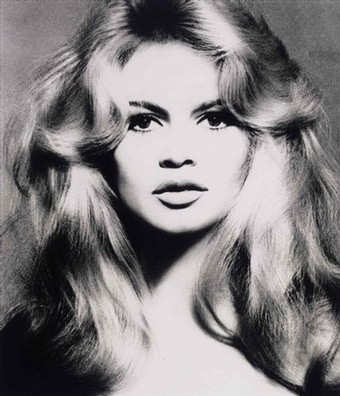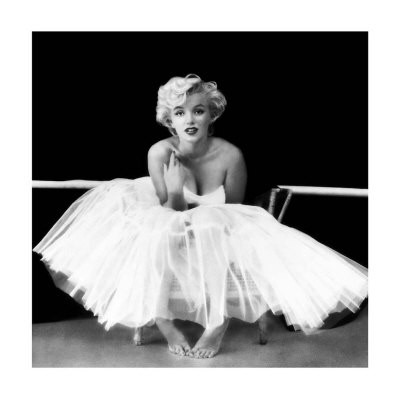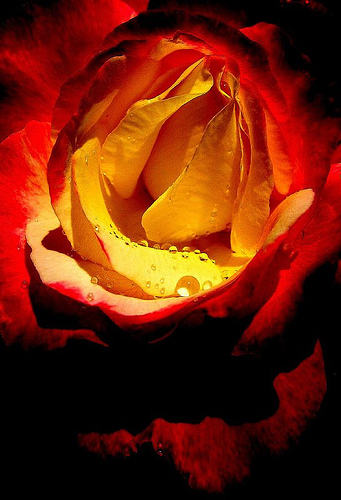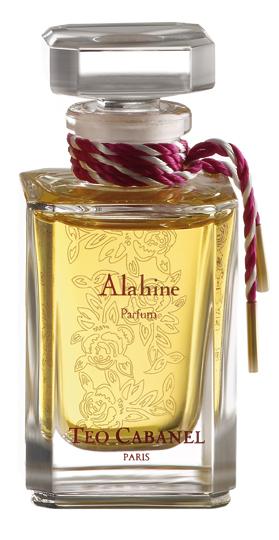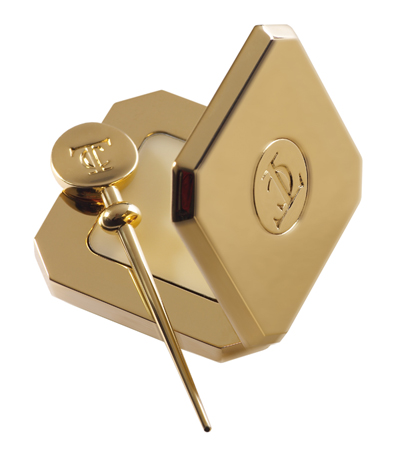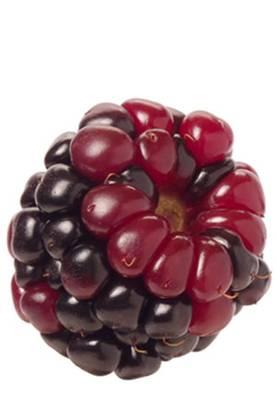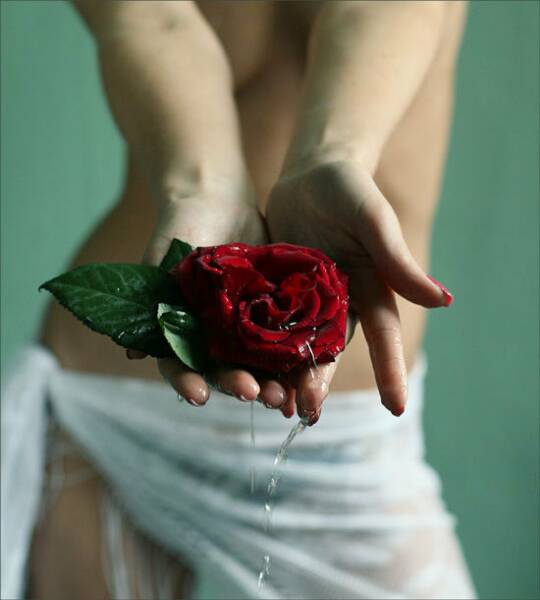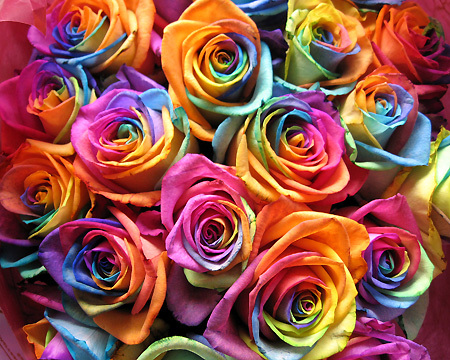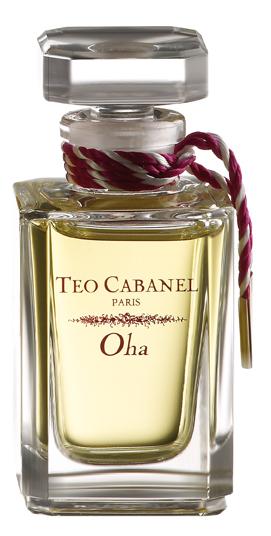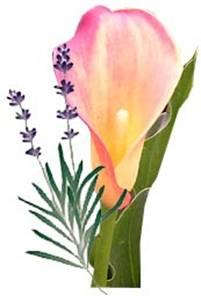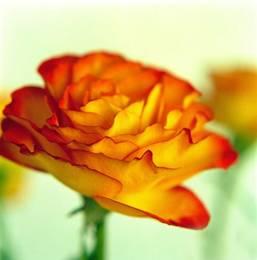 Julia: a delicate floral fruity

Identity

Julia is the perfume for all occasions.  It brings to mind a bouquet of impressionist flowers. Both voluptuous

and subtle, Julia is made for vibrant women with a strong love of life.  Firstly, we can distinguish a fresh sparkling dawn of Mandarine from Sicily married to a basis of rhubarb greens and tart blackcurrant. The heart

is tinted with a green note of jasmine, hyacinth and violet. The fragrance finishes on a warm

vapour rising from sandalwood, incense, citrus and a hint of raspberry mellowing into a musk basis.

Base Notes, Sandalwood, Incense, Citrus, Raspberry, Musk, Middle Notes, Jasmine from Egypt, Violet,

Hyacinth, Top Notes Mandarin, Rhubarb, greens, Blackcurrant

Olfactory Family: Fruity Floral

Solid Perfumes

Elegant and long-lasting...

First came solid perfumes… This is why, Téo Cabanel, always true to the great French perfumery tradition, chose to go back to the very origin of perfume andto offer each one of its fragrance in solid form.

Jean-François Latty, the Téo Cabanel perfumer, was asked to capture the three existing fragrances and to deliver them in a gold plated engraved compact. 

Cuddled in its garnet-coloured faux-leather case, the solid Téo Cabanel fragrance fits perfectly into any handbag. It is a practical and deluxe solution for women who like to travel.  Soft to the touch, it will melt on the skin leaving a pleasant powdered sensation. Alcohol free, it is a totally natural product. It is thus suited to all skin types, even the most sensitive ones, and of course it can be wear in the sun without any risk

of stains appearing on the skin.  These solid perfumes have been designed to apply on pulse points, decolleté and bare shoulders, anywhere anytime for subtle highlights.

A refillable jewel, the solid perfume comes with a refill. An attractive gold needle, pinned on the

flap of the case is provided to allow you to flip off the original pan and clasp in the refill.

Oha 2 x 0,07.oz (2x2g) – Suggested public price: 74 €

Julia 2 x 0,07.oz (2x2g) – Suggested public price: 74 €

Alahine 2 x 0,07.oz (2x2g) – Suggested pblic price: 79 €

Alahine: a captivating soft amber

Alahine is a distinguished and alluring perfume which will invite you to the warmth mysterious scents of luxurious oriental palaces.  To create this captivating sensual fragrance, we use only the finest

natural ingredients.

Alahine takes off with a citrusy top note of bergamot and ylang-ylang. The flowery scents of jasmine

and rose are in perfect harmony with spices such as orange tree and pepper plant. Spellbinding and unforgettable, the honeyed rose of Morocco perfectly illustrates the Orient.  The sensuous accent gives way to the way to the sweetness and warmth of iris, cistus, patchouli, benjoin, vanilla, sandalwood and musk.

Base Notes, Iris concrete, Cistus, Patchouli, Benzoin, Vanilla, Sandalwood, Musk, Middle Notes, Bulgarain Rose, Morrocan, Orange Tree, Jasmine, Pepper Plant, Top Notes Bergamot, Ylang Ylang

Famille Olfactive: Soft Amber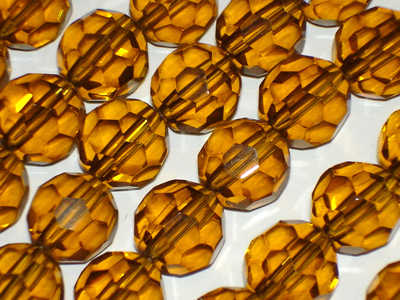 Interview with Janna Sheehan

of Trance Essence

by Raphaella

Can you tell us briefly about yourself?

I quietly love the transient quality of life and the dynamic forces of it that are exciting to feel, like change and energy. It is through these forces that I consciously experience nature and life, which then allow me to sublimate into scent. Infinitely ephemeral, this is deeply satisfying to me. Since I am driven by challenges and fascinated with the duality of life, this phenomenon stirs me and inspires my creative endeavors like perfumery/art. With these life these influences I have been lucky enough to experience making art in many forms like painting, writing, jewelry making, cooking,raising Hank and Luke and now olfactory art.

Could you please tell us a bit about your background leading up to your career in perfumery?  After leaving Boulder, Colorado, where I studied painting and printmaking, I moved to Los Angeles, where I reluctantly (liked the city madness but could not connect with the offerings) made my home for 10 years. There I continued to paint at Art Center College of Design in Pasadena and simultaneously cultivated a career as an Art Director in the film industry.   Then, looking for a deeper connection, I left the artificially perfumed elevators of LA behind in search of a purer environment.  I packed my bags and moved my two young sons an hour and a half north to the magical Ojai valley. The connection was instant. I was in love. It was here that I found sweet inspiration to create my Trance Essence perfumes.

What inspired you to start a fragrance line? Inspiration in this case started with the simple liberating fact that 'I could'.  I sampled the Sage perfume line at Fred Segal many years ago, perfumery and how it got to be was somewhat abstract. Since it is an industry dominated by big corporations and I had not experienced positive associations with wearing commercial perfume, I was not compelled to look beyond a quick sniff and the bottle and package designs. My introduction that day to Sage at Fred Segal was a defining moment. The dots of my senses were connected.

What differentiates your fragrance from other fragrance lines in the niche market and makes them special?

The design and distinctness of Trance Essence was dictated by my openness to the creative process. Through this, it is my design of the combination of essential and perfume oils that give Trance Essence a cleaner more natural aroma than most commercial fragrances. They were designed to enhance the wearer's own body scent as opposed to the perfume dictating the body scent, which commercial fragrances tend to do. And, unlike a completely natural perfume, they have a depth and complexity that you don't get with perfumes that use exclusively essential oils.

Inspiration:  My inspiration comes from a need to be creative and to translate my history and life experiences. And, the natural environment in Ojai is a platform from which I seem to find maximum creative inspiration at this time in my life. There is a mystical quality that this valley holds; an undeniable force and has inspired many creative and spiritual souls to reside here. It is not surprising that Ojai has been a haven for many creative people and spiritual leaders like Judda Krishnamurti.

Each perfume was inspired by history, these forces and incidental moments are translated into scent.  When I am blending a scent I visualize each essence as a character. Each of the scents in a perfume has line weight, tone, texture and an energy that dictates the next note. Of course, there is an overall structure of base, middle and top notes to the perfume, just as there are formal elements that give structure to a painting like composition, light, shadow, shade etc. 

What are some of the most popular fragrances and/or products in the Trance Essence line and what about them do you think makes them register to so many people? Genie In a Bottle and Hail Merri are very popular. Genie has seductive qualities that are very appealing and Hail Merri has a unusual combination of an earthy freshness that people respond to.

Tell me what you love about fragrances, why is it important to all of us?  The variety of perfumes available is amazing! The range of creativity that fragrance embodies is infinite – and thanks to the niche brands we are starting to experience this to its potential. From the packaging to the jewel like bottles to the little mysteries inside, fragrances of all kinds invoke the imagination in a way that nothing else does. They speak without talking.

What are your favorite smells and which ones do you dislike?  I love most smells and they all hold some interest for me. My earliest childhood memories are of natural scents of the outdoors like, cut grass, mineral smell of wet earth and leaves burning in the street that my father raked from our yard in the fall.

What power do perfumes have power over people, do you think, if any?  Scent is powerful for humans and animals alike. Wearing perfume is a personal statement and therefore it plays a huge part in the psyche of the wearer; it allows for a certain confidence or whatever power the wearer allows it.

What is it about the fragrance industry that you find most disappointing?  Looking at this from a positive perspective, the emergence of the niche perfume market is moving a new direction being established. Evidence of moving past the stale pandering of stereotypes in advertising is noticeable, with less about image and more about substance. Ingredients and process are becoming more important to the public.

I absolutely love "your look" on your marketing and PR materials, it is quite stunning. How did you come up with this imagery?  I am very interested in the plant spirit medicine aspect of essential oils.Since the essences are derived from the entity of the plants I wanted to pay homage to the beauty and abundance that they give us. The eye logo is a visual metaphor for a window to the soul. The perfumes are a window to the soul of the plants.  It was the collaborative chemistry of my imagery and design concept and the immensely talented designer who gave life to the boxes that defined my look.

I understand that Pamela Anderson, Kate Hudson and Laura Dern also love your fragrances. How did that come about?

Pam and I have a mutual friend. She and Tommy love the Pink Kat. Laura Dern was visiting her mother, Diane Ladd, in Ojai. They were shopping at a local store, Bhavantu, and both bought the same for themselves, Abbey Rose and Genie in a Bottle. Goldie Hawn bought my entire line of roll-ons for her daughter Kate Hudson in Venice at Coutula.

Where are your fragrances available at?

Janna Sheehan will be attending the Sniffapalooza Fall Ball in New York City in October and will be at Henri Bendel Saturday, October 25 with her special trunk showing of her products.

Magic In The Air

Review Trance Essence Genie In A Bottle

By Felicia M. Hazzard

If my instincts serve me right, and normally it will; Janna Sheehan, perfumer/designer will be a household name in the world of perfumes.  Janna created Trance Essence Nectars. It is a collection of six exotic scents and each of the nectars contain up to twenty-five essential and perfume oil elements. But, let me tell you about my absolute love in this collection and that is Genie In A Bottle.

I received the perfume oil sample of this collection and I took one sniff and I was immediately transformed to Casablanca. I didn't

read the descriptions about each of the nectars because I was just randomly choosing and I thought Genie In A Bottle was a cute name for a fragrance but when I did read the description it stated something like this…seductive, potent with exotic oils like jasmine, vanilla, organic frankincense, bittersweet chocolate, black tea and black pepper to infuse magic…

Egypt and just as I thought, it said Morocco.  No, I have never been to North Africa, but I do know that Egypt is where perfumery was established around the time of the 18th dynasty. No wonder I felt so alive, alert and energized. It gave me an overall feeling as if I can conquer the world.

Genie In A Bottle is an exceptional fragrance and it is to be treasured by being placed in a sacred spot on a dresser or in an armoire. In my opinion, Janna Sheehan has certainly captured the world of perfumery with mystery and magic in a bottle. Not only did I find a 'genie in a bottle' but I found a gem as well.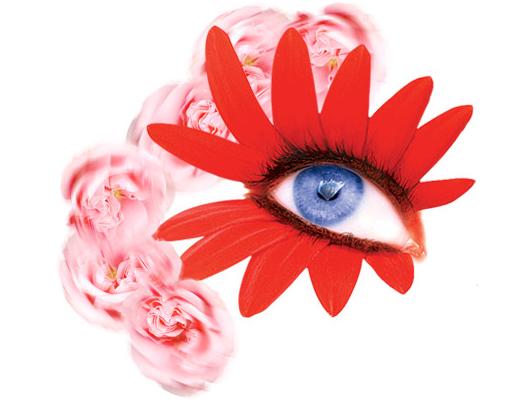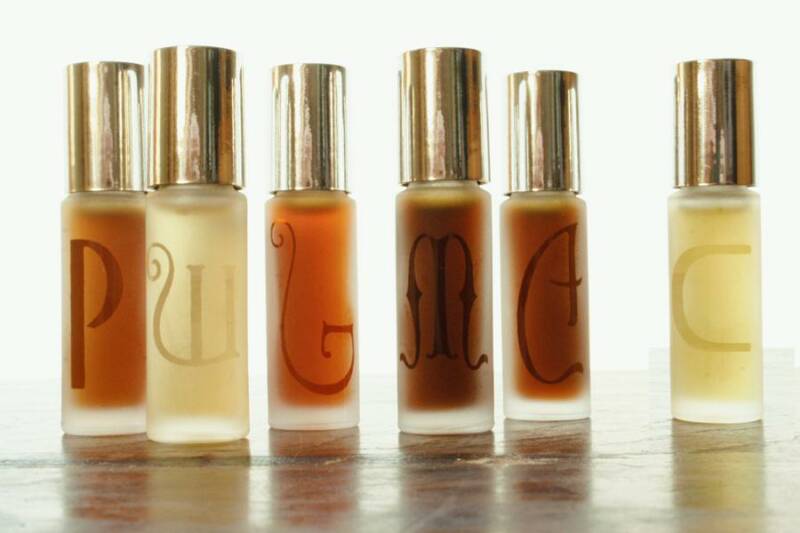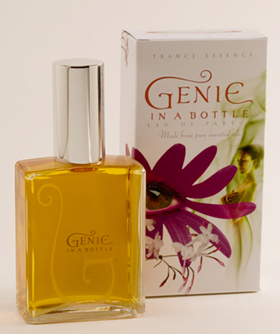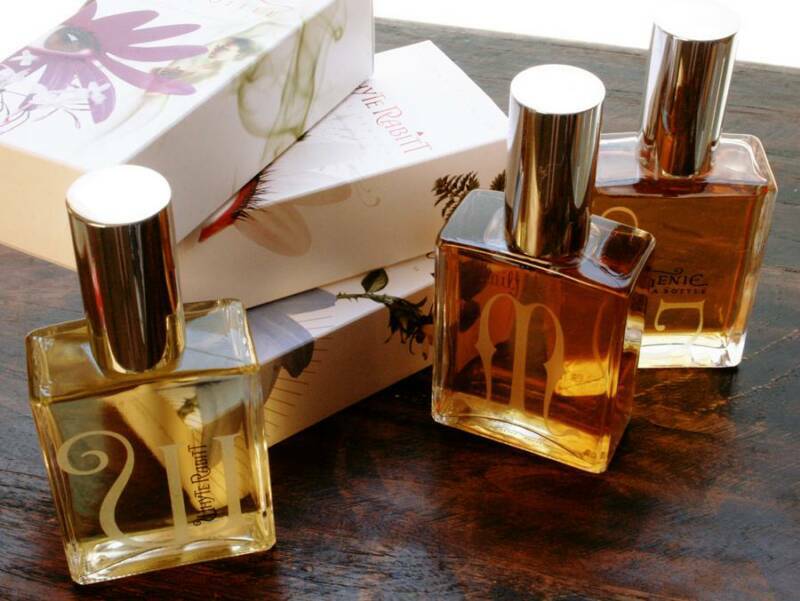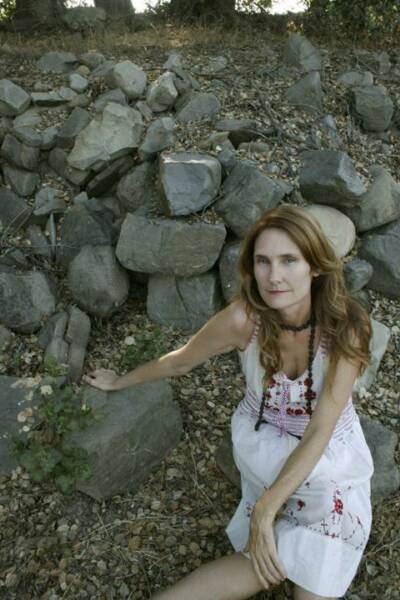 Felicia M. Hazzard
has had a love of fragrances since she was given Love's Baby Soft gift set as a Christmas gift in her youth. She earned a college degree in television and journalism from Columbia College in Chicago, Illinois. Felicia has always dreamed of working in the perfume industry and over the years her passion for fragrances has led her to do research on its origin and in the near future to create and develop her own perfume. Currently she is writing a children's book about a little prince who is heir to a perfume empire.  To contact Felicia go to
gizagoddess@live.com
  if you are in the perfume industry and/or to share your passion about perfumery.
Sniffapalooza Magazine Exclusive Interview

Caroline Ilacqua of Téo Cabanel

Ms. Ilacqua, please tell us about the Téo Cabanel history and company.  I understand it was originally

created in Algiers in the nineteenth century.

It was actually created not too far from Algiers, in Boufarik in 1893 by a French doctor: Théodore Cabanel.

The Cabanel company dedicates itself to creating essences for colognes. It also grows its own orange trees.

Téo Cabanel sets up in Paris in 1908 and soon becomes the Duchess of Windsor's favorite perfumer.

The brand is highly appreciated by an exclusive clientele. Théodore Cabanel's daughter then chooses to follow

in her father footsteps in the true craftsman's tradition of "Maître Parfumeur". She will be creating perfumes

until the age of 92 years old.

What an incredible history this company had, what led you to it, how did you discover it?

Mrs. Cabanel was the last member of the Cabanel family. She never got married, had no children and was an

only child. She was my mother's godmother. She considered my mother as a daughter and therefore decided to

donate her the company. As my mother was working in a very different field of activity she gave me the opportunity

to take over the company. I was already very interested in the perfume business as I had been able to immerse

myself to the perfume business while spending time at the Téo Cabanel premises. Starting from the 150 perfume

formulas I inherited, I had to work on new and modern products. I started to work on the packaging and marketing plan.

It is only a few months after that I was introduced to Jean-François Latty a very famous perfumer who created Eau Dynamisante (Clarins); YSL for Men and Jazz (Yves Saint Laurent); Givenchy III as well as many other fragrances for companies like Coty, Van

Cleef & Arpels, etc. He is now our in house-perfumer and is working only for Téo Cabanel.

I understand that the daughter ran the company in the true tradition of "Maître Parfumeur"

after her father's death. Can you explain to us the linkage between the founder and his daughter?

Mrs. Cabanel was an only child and was the most important thing in Théodore Cabanel's life. The father and his daughter were very closed. They had a very special relationship. She was spoiled by her father all her life. They were traveling a lot together in order for Théodore Cabanel to find inspiration for the creation of its perfumes. When he died, she decided to not disappoint her father and to follow the true tradition of "Maître Parfumeur". She did so until she died in 2000 at the age of 92, she was still working. She was not a perfumer herself and lived her whole life on the formulas her father created.  Nevertheless, she was very good at selling and marketing her brand.

I understand that Téo Cabanel was the Duchess of Windsor's favorite perfumer and was

appreciated by an exclusive clientele of private connoisseurs as well as pharmaceutical

cooperatives and independent pharmacists. Tell us about that.

As I told you before and thanks to the success his creations encountered in Algeria, Théodore

Cabanel decided to come back to Paris in 1908. He opened a store in a very aristocratic

surrounding called "Montmartre". It was an immediate success. He became highly appreciated

by an exclusive clientele of connoisseurs who were coming to his shop to buy their perfumes as

well as their "extraits de mouchoirs". He also started to sell its fragrances to pharmaceutical

cooperatives and independent pharmacists. At that time, people were buying their perfumes in

pharmacies when they had no local shops close to their house.

The Duchess of Windsor was in fact a very faithful client for years. She considered Téo Cabanel

as her favorite perfumer. Each time she was in Paris she was ordering litters of two creations of

Théodore Cabanel: Julia & Yasmina.  We still have letters written by her private secretary on

the hotels Ritz or Meurice writing paper.

Obviously you have a great deal of experience in the industry.  Please tell us about

yourself.  Are you also a perfumer?  Actually, I didn't have much experience in the industry

before working at Téo Cabanel. I took over the company at the age of 22 (5 years ago). Before

that I had been working several months as an account manager for the advertising agency

Ogilvy & Mather in Dublin, Ireland.  But as mentioned before, I had been immersed in the

perfume business from very young.I was spending a lot of time with whom I considered as a

grandmother: Mrs. Cabanel. I learnt a lot with her. I am not a perfumer myself and this is

the reason why we have Jean-François Latty with us. He is the creator of all the Téo Cabanel

perfumes. To date in the industry, very few brands have their own perfumer. This is why we can

consider ourselves as very lucky to work with such an experienced artist and professional as

Jean-François Latty. I am still learning a lot with him. I am giving him the brief for each new perfume we decide to create and he is the one who builds the fragrance. I have always been passionate by the perfume industry. It was then easier for me to learn about fragrances. I spent hours reading books about perfumes and smelling ingredients in order to know how to recognize them!

At the young age of 22 you actually took up the responsibility of re-creating and managing Téo Cabanel and leading it into the future.  You must have felt a great deal of passion for this lost company.  What motivated you to resurrect it?  I couldn't be indifferent as I have alwaysknown the Cabanel company. It has always been part of my life and the Cabanel were a second family for me! I couldn't let the company die at the same time as his manager. Moreover we had to perpetrate the sophistication and quality of the French perfume industry. Téo Cabanel has always been working with

qualitative and natural ingredients. Today, most of the fragrances available in perfumeries are not as constructed and qualitative as they were in the 1950s-1960s. Our credo his to offer high quality perfumes which last on the skin. To do so, we take the greatest care in using the finest natural ingredients and the

most unexpected and precious essences.

And you found over 150 perfume formulas from 1893 to develop a new concept for the company? 

So you do have one foot in the past and one in the future, don't you think?

We definitely cannot deny such a long history. We get the inspiration from the creations of Théodore Cabanel.

The quality of the products that were created by the Cabanel family is also key for us. They always remind us

that we have to offer extremely qualitative fragrances and packagings to our clientele. This is what real perfumery

is all about! You know, tradition and creation always go hand in hand. Téo Cabanel, always true to its heritage,

moved toward fully elaborated and modern perfumes. These new creations remain true to our original values: quality, elegance and generous natural ingredients.

Please tell us how you met up with perfumer Jean-François Latty and what happened from there?

When I inherited from Téo Cabanel I did not know if it was still possible to produce some of the formulas created by Mr Cabanel. I then decided to go to Grasse (the world capital of natural ingredients). There I met a very important woman called Monique Rémy. She created, in Grasse in the 1960s, a company specialized in natural ingredients. She was immediately seduced by the Cabanel history and introduced me to Jean-François Latty. I went to Jean-François' place to let him know about Téo Cabanel. He explained me that he had stopped working a few years before as he was fed up creating low quality perfumes. Nevertheless, he immediately told me that he would be pleased to work for "such a brand": a brand which was willing to create perfumes without financial constraints and using natural ingredients. We are using a minimum of 45 ingredients to create one perfume. This is huge if you consider that most of the brands are using between 5 and 15 ingredients per perfume! We started to work together on Oha and Julia the week after!

Please tell us more about Jean-François Latty.

Jean-François Latty took his first step into the world of perfumery in 1965 when he entered a very famous perfumery school in Grasse. 3 years after he started to create its first perfumes: Givenchy III, Drakkar (Duy Laroche), YSL for Men (Yves Saint Laurent). IIn 1971, he was hired by IFF where he created Portos (Balenciaga), Estivalia (Puig), Eau Dynamisante (Clarins), etc. In 1987 he left IFF for Takasago where he soon created Jazz (YSL), Universo and Avatar (Coty), Love Story (Ferraud), Backgroung (Jil Sanders), Tsar (Van Cleef), 360 (Perry Ellis). In 2000 he founded his company specialized in perfume creation and selling natural ingredients. He then stopped working until I met him and presented it Téo Cabanel.

Jean-François Latty and you are to be congratulated as you truly have taken the tradition of French perfumery and highest quality of natural ingredients and have turned them into stunning fragrances with a modern and beautiful twist.  What were some of the challenges in accomplishing that?

What is the most popular fragrance in the Téo Cabanel line?

It varies from one country to another and even one city to another. It can also vary from one season to another so I don't think we really have a most popular fragrance! We tried to create fragrances that are very different from one another in order to be able to answer the needs of any woman. Julia for instance is highly appreciated for its floral and fruity notes. Oha and Alahine are more powdery. Oha is a very special fragrance. It is in fact very difficult to create a floral chypre as it is usually an olfactory family more targeted to men. It requires a great deal of experience to create a feminine chypre like Oha. To create Alahine we are using the finest natural ingredients. It is a very rich fragrance that combines up-market ingredients such as: rose, iris wax, bezoin, jasmine, etc.

I understand that only natural ingredients are used in the fragrances, please tell us about that.

We tell our clients the truth. Today, it is impossible to create a fragrance with only natural ingredients. Téo Cabanel is using a maximum of natural ingredients. Nevertheless, a perfume cannot be well created without ingredients such as musk and amber. These ingredients are of animal origin and are now prohibited. This is the reason why perfumers had to replace them with synthetic molecules. We use between 85% and 95% of natural ingredients to create our perfumes. Téo Cabanel's signature is to use 2 different types of roses: Bulgarian and Moroccan rose. We are one of the only brands to use two roses in a perfume. Natural ingredients are very expensive but give to the perfumes an incredible quality. Some of the ingredients we use:

Rose – approximately 8000€/kg – we need 5000 kg of petals to produce 1kg of essence.

Iris wax – the most expensive ingredient: between 10 000€ and 15 000€

Bezoin: 7000€/kg

Jasmine – one of the most delicate flower – only 5 to 6 tons of essence are produced per year which explains the price: between 6 000 € and 8 000 €/kg.


Caroline, please us about the newest fragrance Meloe that was just released. I had the opportunity to smell this and it is a gorgeous fragrance.   Méloé is a fresh, green and fruity fragrance. It is very elegant perfume that we created both for summer and winter. It is inspired by the orange tree that the Cabanel were growing in Algeria. Méloé was the name of Théodore Cabanel's wife: Méloé Cabanel. The fragrance generously draws its top notes from citrus and spices. Bergamot from Calabria, mandarin and lemon from Sicily, lavender and basil play their part in perfect harmony. The sparkling citrus notes linger until a dainty floral bouquet of Neroli from Tunisia, orange blossom and jasmine with just a touch of nutmeg comes to full bloom to make up the heart notes. Sensual base notes of musk, amber and just a hint of woody create its trail! Méloé is a modern  and mysterious fragrance perfect for all occasions.

Please tell us about the amazing solid perfumes of Téo Cabanel.

First came solid perfumes… This is why we decided to go back to the very origin of perfume and to offer each one of our eaux de parfum in solid form. Jean-François Latty very well captured the three existing fragrances to deliver them in a gold plated engraved compact. Cuddled in its garnet-coloured faux-leather case, the solid Téo Cabanel fragrance fits perfectly in any handbag. It is a practical and deluxe solution for women who like to travel. Soft to the touch, it melts on the skin. It is also alcohol free and totally natural. It is thus suited to all skin types, even the most sensitive ones, and of course it can be wear in the sun without any risk of stains appearing on the skin. The solid perfumes have to be apply on pulse points, on the flat of your wrist, behind your ear and in a low neck line. The product comes with a refill. A gold needle is pinned on the flap of the case and allows you to flip off the original pan and clasp in the refill.

Caroline, thank you so much for taking time out of your busy schedule to visit with us.  We at Sniffapalooza Magazine are honored and we truly wish you and the Téo Cabanel company great success.

Reviews next issue! Téo Cabanel fragrances available at Henri Bendel.

images courtesy of Teo Cabanel. All rights reserved. Images not to be used without permission. 2008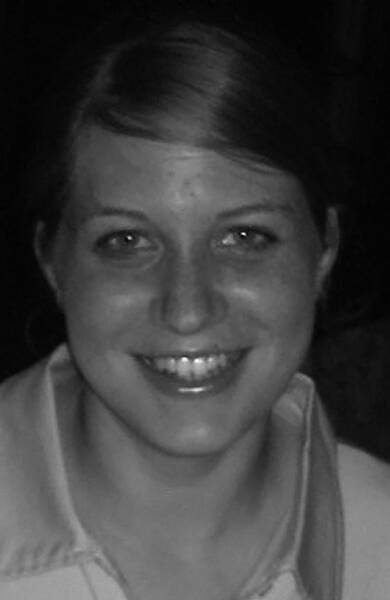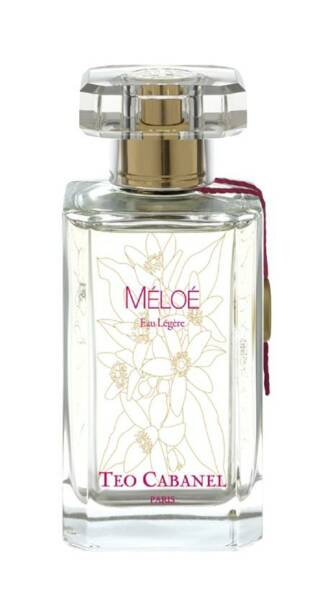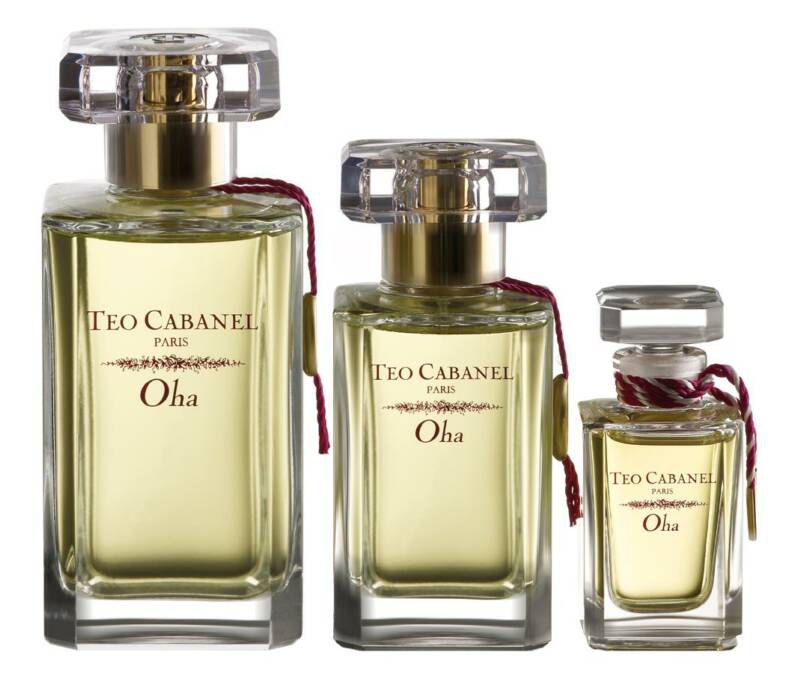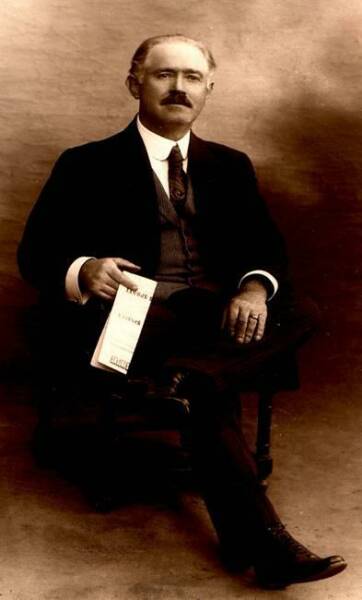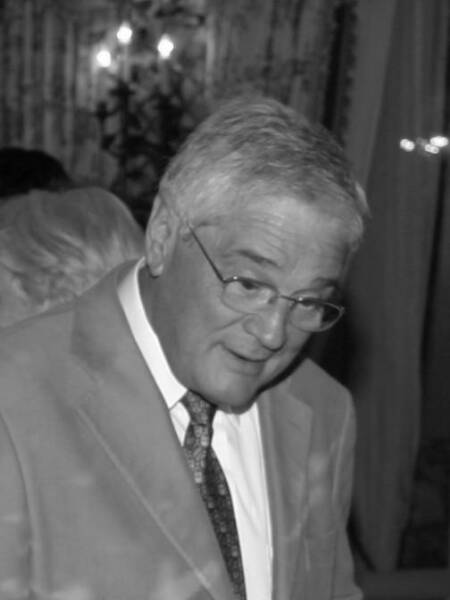 All rights reserved 2006-2009.  All content belongs to Sniffapalooza Magazine.

All articles by individual writers and contributors, understand and agree that each article that is accepted by the Editor for publication; becomes the property of Sniffapalooza Magazine for the sole purpose of publication for Sniffapalooza Magazine. Articles may be archived for permanent use on the web site for Sniffapalooza Magazine and for future issues.  All articles remain the property of Sniffapalooza Magazine for display purposes only.