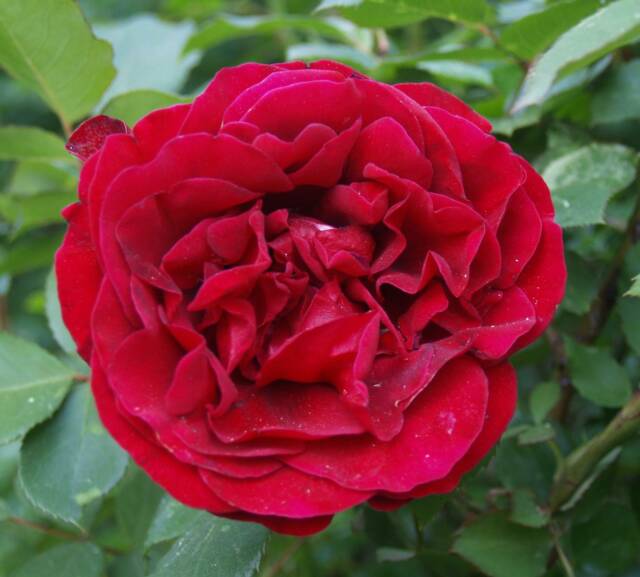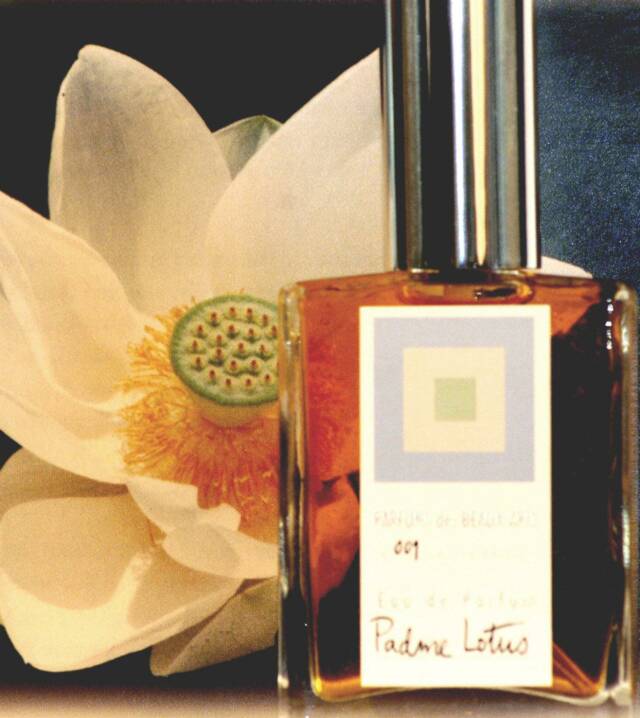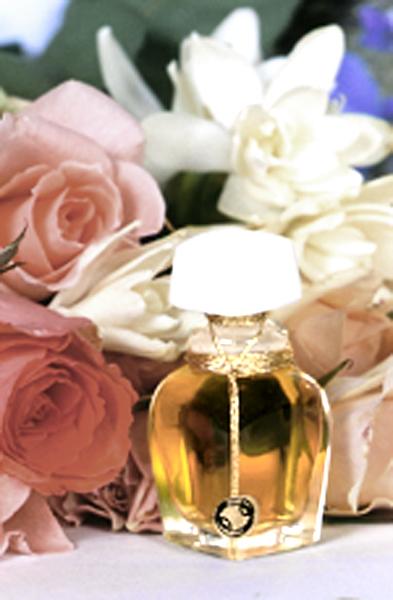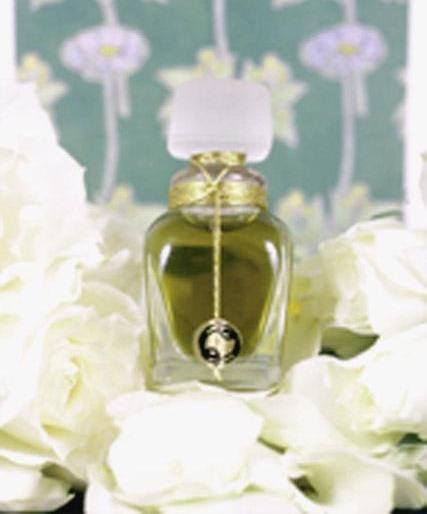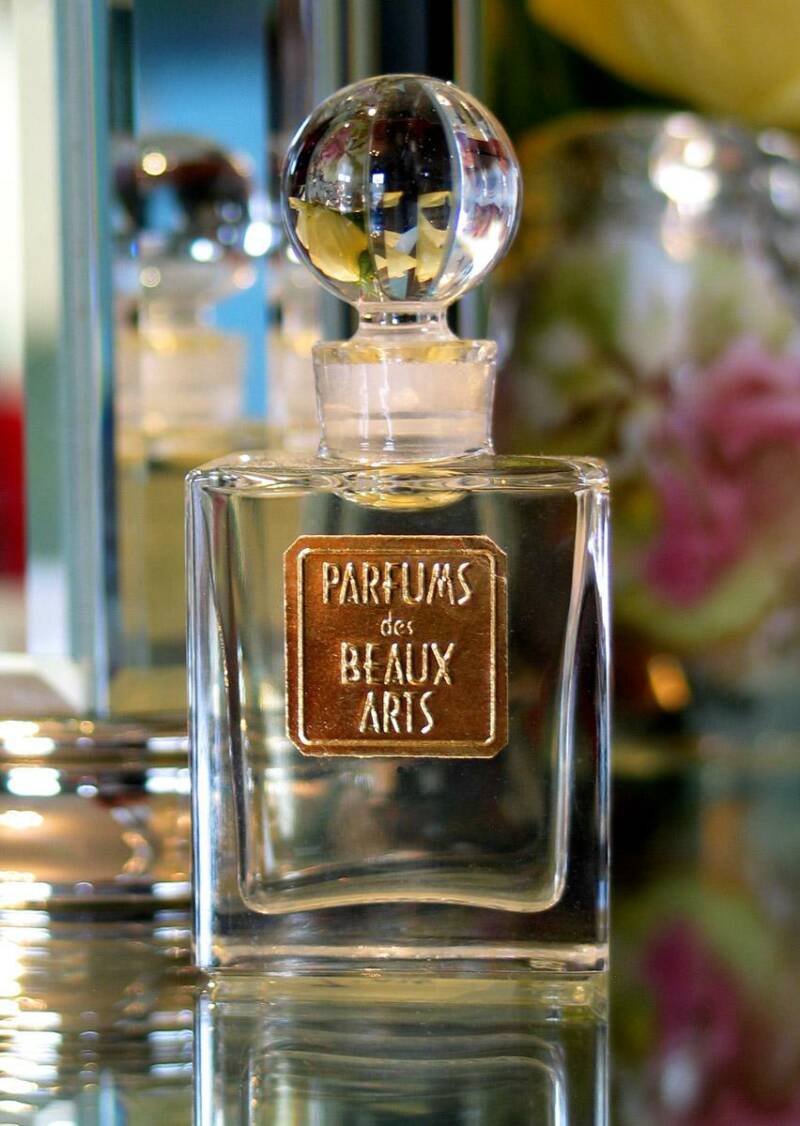 Sofia Lewandowski, age 11, resides with her parents and her cranky old cat in northern New Jersey.  She is in the 6th grade, enjoys Science, Math and wants to be a veterinarian.  She also enjoys reading, playing clarinet, drawing, twirling, makeup, horses and music.  Sofie created a painting for Laurice Rahme inspired by the launch of the Scent of Peace.  During a children's workshop at Bond No 9, Sofie won first place for her bottle design and scent "recipe".

The talented perfumer, Neil Morris of Neil Morris Fragrances, presented Sofie with her own custom fragrance.  At age 7, Sofie won the Crayola Dream Makers Contest for her abstract drawing, Daughter and Mother, in soft pastels.  It is hanging in the Crayola Gallery in Easton, PA.

Christine Lewandowski is passionate about fragrance and has been with Sniffapalooza Magazine since it's inception.  She once suffered from migraines, which lead to her study of aromatherapy, Therapeutic Touch, reflexology, Spiritual Response Therapy and Johrei. 

As the former Director of Procurement Programs for the New Jersey Small Business Development Center at Rutgers Graduate School of Management (Newark, NJ), Christine compiled and edited the first Procurement Directory.  Rutgers University Press published the Directory.   Christine is a graduate of the University of Virginia, former educator & member of Hillstreet Players in Ridgewood, NJ.  Christine enjoys reading, writing and arranging customized travel.  She is an active participant on Basenotes, Perfume of Life and Sniffapalooza blogs/forums.  Christine resides in New Jersey with her husband, daughter & 16 year old cat.  She takes road trips to Florida to visit her family when they aren't visiting her.

DSH Perfume

The Road Less Traveled

And What You Can Find There

By Christine Lewandowski

With comments by Sofia Lewandowski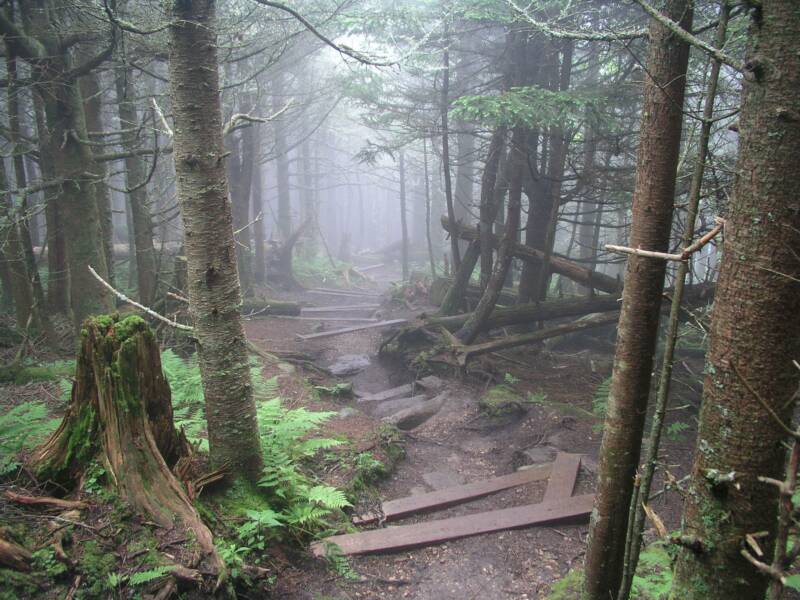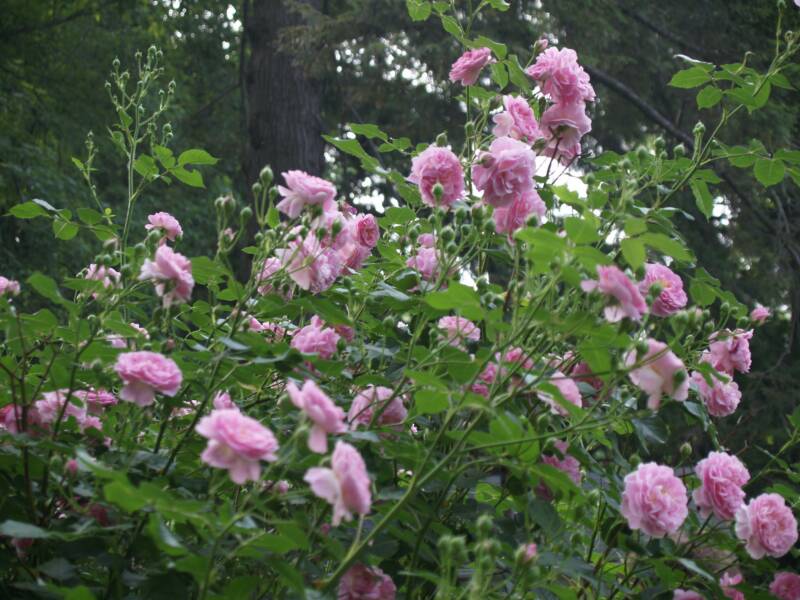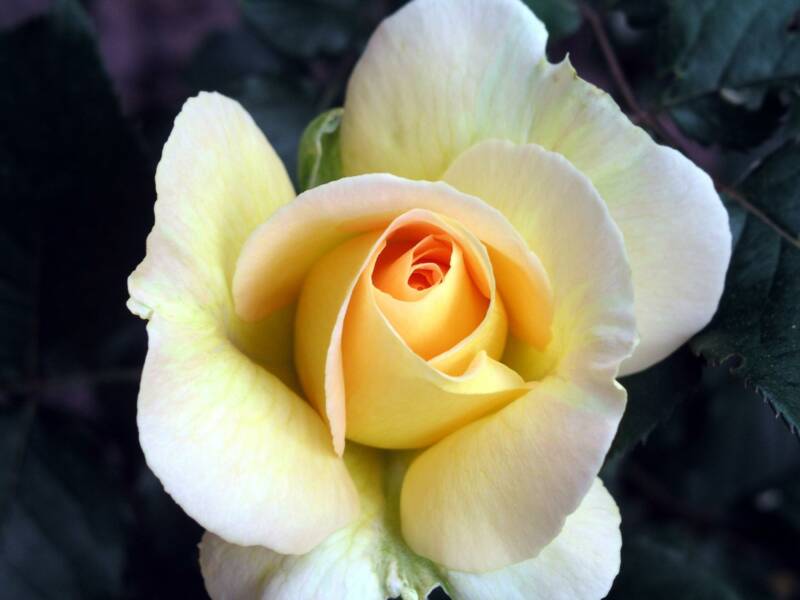 "Lavender Lassie" is a highly fragrant hybrid musk rose.  It blooms once each spring, with just one small repeat bloom in the fall.

The fragrance most closely resembles DSH American Beauty. 

From The Limited Editions by Parfum des Beaux Arts Collection:

American Beauty (Rose No. 1)

American Beauty (Rose No. 1) is a straight up rose scent with a twist in the base.  American Beauty begins a bit green & tart with the tiniest bit of spice.  As it dries, it becomes a little honeyed but with enough of a green, rosy note that it does not become too sweet.  If you have ever grown fragrant geraniums, you will recognize this stage in the scent development: light, green, clean, fresh, rosy, tiny bit sweet. 

Then there is the most startling phase of this scent, the dry down. American Beauty is quite persistent but it is so full of surprises, its staying power will not upset you.  The buttery aspect of orris appears about three hours into the scent, with just a touch of violet.  What remains four to eight hours into the fragrance is a base note blend of Ciste Absolute, Patchouli, Mysore Sandalwood and Peru Balsam.  The whole of which combine to create a slightly spicy, sweet, richly warm but earthy woody scent touched with the middle notes of rose.  Aptly named this is.

Perfect yellow, honey-scented roses, also from my garden.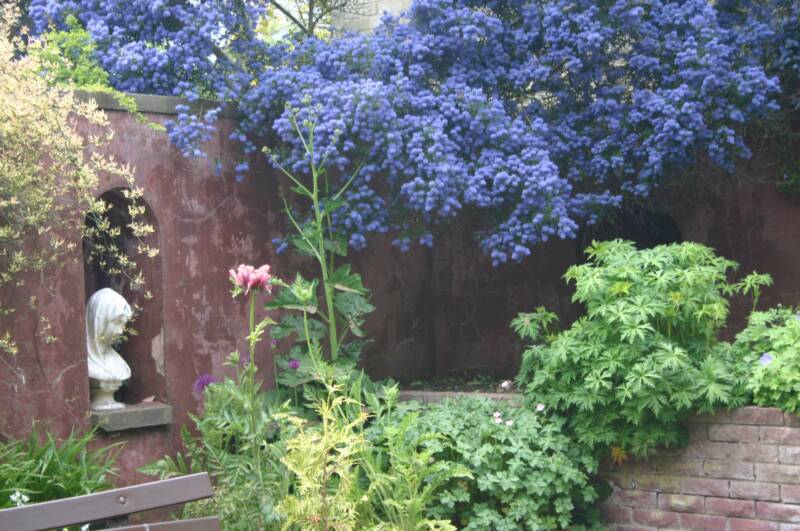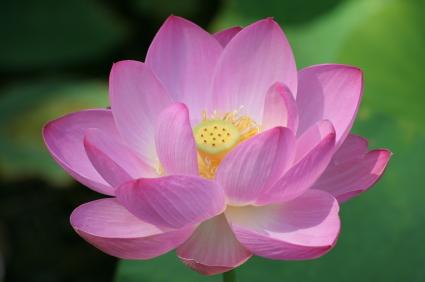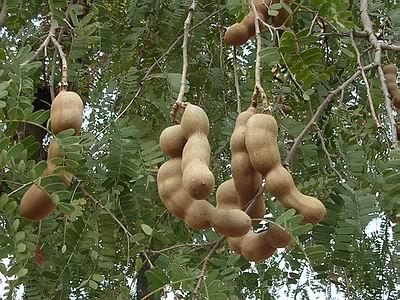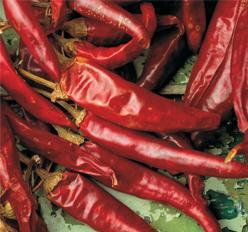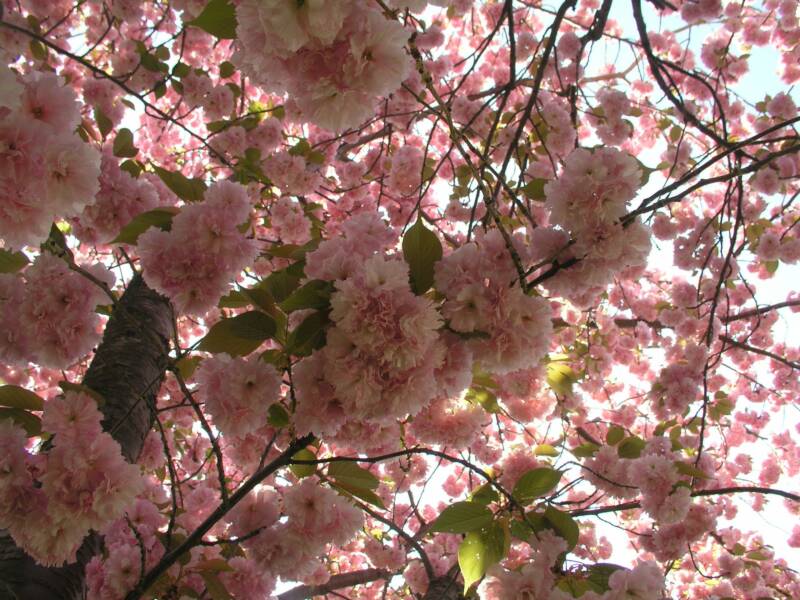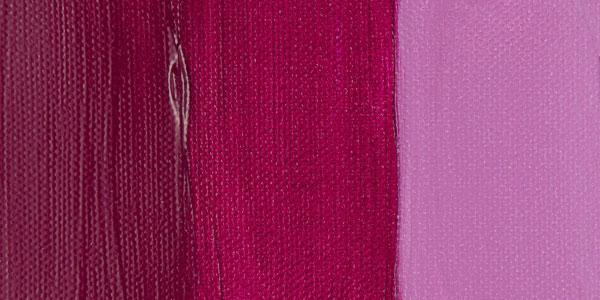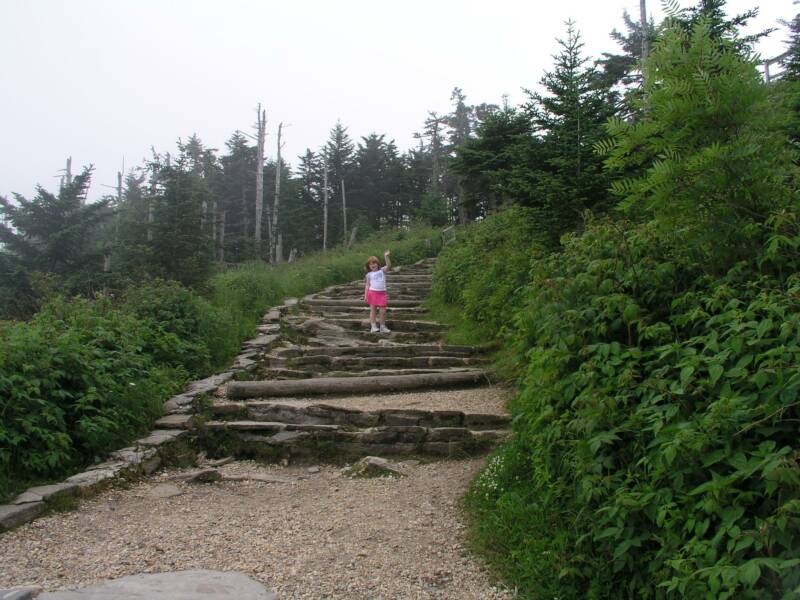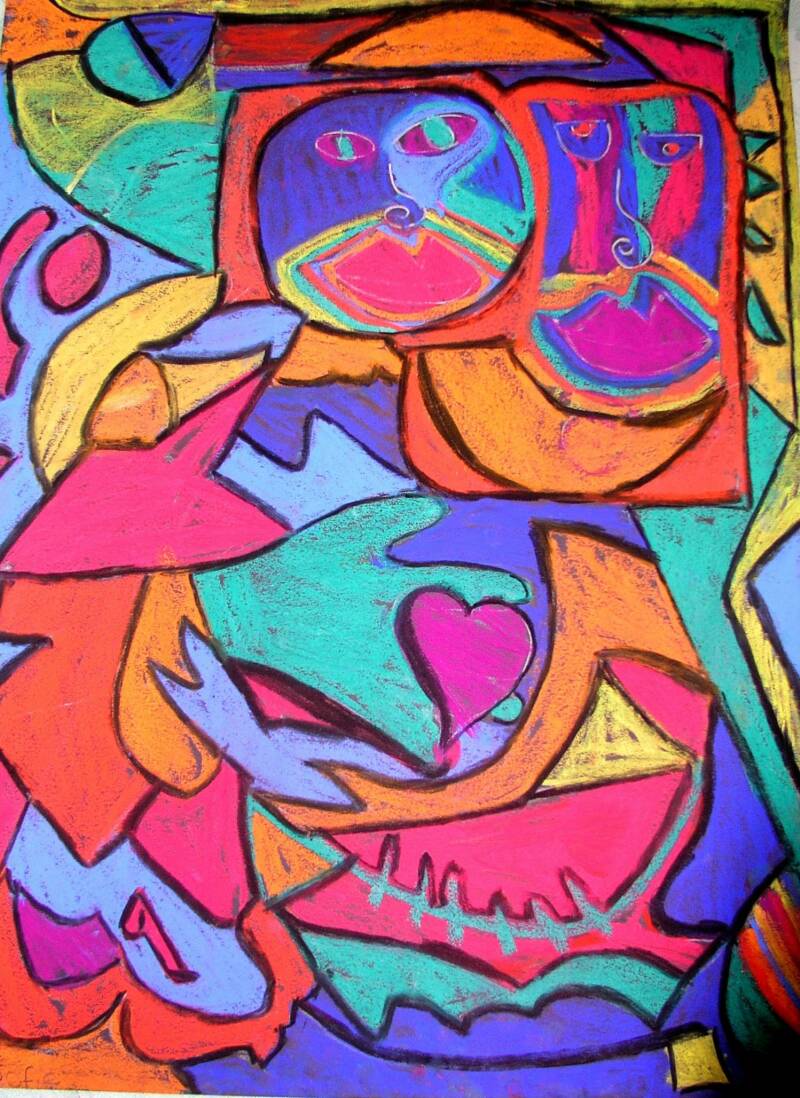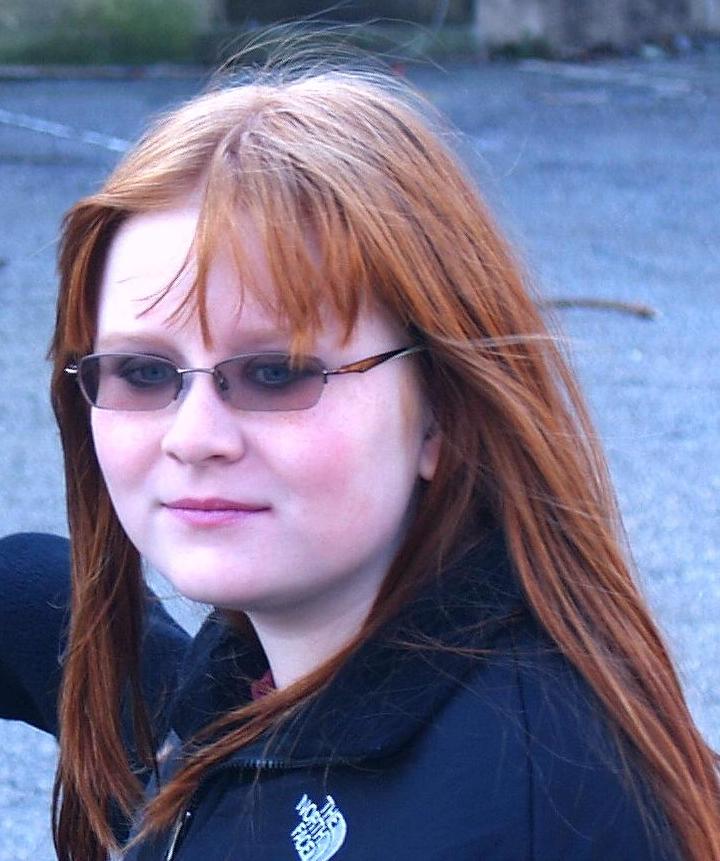 A path in a North Carolina wood where the family and I walked one day.   It was frightening, treacherous and beautiful.  

From The Limited Editions by Parfum des Beaux Arts Collection:

Tamarind/Paprika (Holiday Edition; Natural)

It is not unusual for Ms. Spencer Hurwitz to create seasonal and holiday scents.  Each, in their own way, evokes a sense of the time of year or the holiday they represent.  This is particularly true for the scent Tamarind/Paprika.  Generally, it is inadvisable to wear scent to dinner.  It can and will interfere with your appreciation (and those with whom you share table) of the food and the wine being served.  People do it nonetheless. It would be wonderful to wear a scent that would compliment the feast: how about wearing a scent that IS the feast?

Tamarind/Paprika opens on a note of ripe Black Pomegranate accord.  The appetizer's earthy sweetness is perfectly balances by the dry woody nuances of the Paprika and rendered exotic by the slightly spicy, bitter acidic Tamarind.

Bulgarian Rose Otto, Orris and Osmanthus make up the heart of Tamarind/Paprika.  The intense sweetness of the Chinese Osmanthus continues to provide the fruity nuances of apricot and plum, for which it is renowned.  The orris now takes on the best of its buttery and violet characteristics.  A firm roundness develops as the Bulgarian Rose Otto blooms sweet and green, redolent with honey like notes.

Finally, a spicy Opopanax begins the dry down.  This incense note balances the sweetness of the previous notes with its drier softness.  Red Wine notes and Tobacco absolute add the depth of smoky tannins.  Warm blond tobacco assures us that this is a grown up affair.  Dessert is a rich gourmand Vanilla absolute, not too sweet, but providing enough longevity that it will be a many hours before the memory dissipates.

A feast for the senses.

Poetry, Art and Perfume each have their avid fans.  However, rarely are they found as deliberate collaborations, unless, of course you are the aroma therapist, perfumer, painter and literary enthusiast, Dawn Spencer Hurwitz.  As an independent perfumer, Ms. Spencer Hurwitz has created a significant fragrance repertoire the depth and breath of which any of us, with access to a computer, can explore at our leisure.  This is the reason I consider Ms. Spencer Hurwitz chosen style of marketing her fragrances, The Road Less Traveled.  Like the path my family and I walked the same year I discovered DSH perfumes, it looked intimidating and it was treacherous.  Despite the occasional fall and the considerable focus required to complete the trail, the experience and the treasures we found along the way were worth the effort.

Unlike department stores that sell fragrances, Ms. Spencer Hurwitz encourages a leisurely, questing approach prior to investing in her hand-blended products.  Instead, via the computer, a prospective client can explore the fragrances by note specific descriptions.  Then a client can order samples, email any questions they may have to clarify concerns and try the scent on their skin.  No sales pressure, no "drive by" perfuming from the scary people armed with the latest chemical concoction, just purely private sensory experience.  This completely different way of looking at the fragrance consumer does not objectify us, does not demean us.  Instead, it educates us and makes us active partners in a process and, it is, in my opinion, key to finding a truly magnificent fragrance.  It does require time and effort on our part. However, what truly good thing does not?  Here are a few of the treasures found along the way.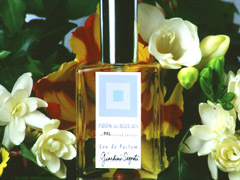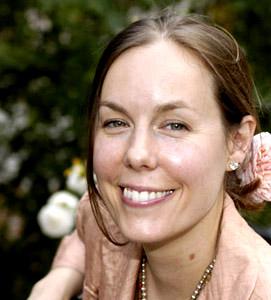 From the Parfums des Beaux Arts

Perfection Connoisseur Fragrances Luxury Collection:

Parfum de Grasse

Parfum de Grasse is a delightfully complex scent. 

Wearing Parfum de Grasse is like wearing a perfectly

cut jacket made from the best quality fabrics, never

out of style, it is always appropriate.  When I placed

my first order on January 15, 2004, Parfum de Grasse

was one of my very first DSH samples.  Unfortunately,

I could not appreciate it.  My nose needed to grow up. 

Truly, I was the little girl playing dress up in my Great

Aunt's haute couture.  I hadn't a clue what I had.

Mimosa, I have since learned, is a notoriously

difficult note to deal with well in perfumery. 

Dawn handles it beautifully with a lifting

touch of bergamot.  Neroli gives a little

roundness to the top and keeps the mimosa

from being too powdery or waxy.

Carnation can be overly spicy, but it is not here.

This carnation is "soft, light and mild",

a whisper on my skin.  This is where I detect

the very first whiff of a warm honey note.

Parfum de Grasse is just beginning to open

up its heart to me.  It is doing so slowly but

what a fabulous experience this is! 

The Centifolia rose, so named for its 100-petal flower, has a classic rose scent.  Here, in the absolute form, it is so pure and refined a scent:  sweet but subtle.  It blends beautifully with the deep rich warmth of the French beeswax,  which now amplifies the honey-like tones vibrating along with the carnation and mimosa. 

A heady, jasmine adds depth and a touch of sweet floral-imitating-"animalic" tone and thus the dry down begins.

In Parfum de Grasse, Ms. Hurwitz uses orris concrete.  This exquisite material or Beurre d'Iris

imparts a buttery violet scent.  On some, it can become quite powdery. Parfum de Grasse did

not lean in that direction on my skin, however. 

The dry down of this marvelous fragrance is an earthy vetiver.  Deeply relaxing, vetiver is a

traditional masculine note.  This multitasking grass is distinctly resinous, even in small amounts.

I found its presence here quite comforting, especially as it joined sweet, balsamic sandalwood. 

The notes mention moss in the base but I did not particularly notice it in the development with my chemistry.  This in no way detracted from the beauty of the fragrance.  Overall, I found the base notes to be instrumental in weaving the sweetness of the florals into a seamless sheath of classic perfume with a contemporary feel.

The list of luxury ingredients is amazing and the incredible quality clearly shows in the sublime nuances of the fragrance and the incredible lasting power. 

I love iris.  When I took the photo above, these irises were the object of an artist attention at the Presby Iris Garden in Upper Montclair, New Jersey.  They are not the variety of iris used to make orris products but I think they are beautiful, just the same. 
www.presbyirisgardens.org/
"Don Juan" pillar rose, in my backyard once again, captures the "velvet" of the red rose and the "deep red and green" Dawn uses to describe Rose Vert. 

Rose Vert

Of the three rose scents, Rose Vert is so rich in rose oils it is more a therapy treatment for me, than a perfume.

Rose Vert begins with an immediate burst of citrus.  This is a medley of citrus oils. No one oil in particular stands out: "bergamot, lemon, orange, mandarin and/or lime" are part of the note description.  Allow this to dry down well before you sniff your test area or you may get a rather strong impression of the citrus.

The heart of the perfume is a rich layering of costly rose absolutes.  Never, have I ever read of a perfume containing so many rose absolutes, and one rose otto!  From an aromatherapy point of view, I would wear Rose Vert for no other reason than to let my spirits soar. 

Bulgarian Rose Absolute is the most costly of all the rose absolutes; it is also the most famous of all the rose scents.  Bulgarian rose is rich; a touch spicy with a hint of honey I have come to recognize in Dawn's scents. 

Centifolia Rose Absolute is the lighter, sweeter rose I loved in Parfum de Grasse and American Beauty.

It reappears here adding its characteristic greenness.

For the first time, Damask Rose Absolute is present in the scent I am sampling.  It differs from the previous two roses in that it is even greener than the Centifolia rose absolute but as it dries, has an almost bread like aroma.  Damask Rose is also known as the "Turkish Rose".  Upon application of Rose Vert, I detected the greener nuance but missed the bread.

The last absolute at the heart of Rose Vert is Moroccan Rose Absolute.  This last absolute reminds me of rose petal jam, sweet berries, roses, sugar syrup and the soil in which the berries grew.

The final heart note is yet another rose but this is Turkish Rose Otto, a steam distilled rose oil.  At this point, Rose Vert has "melted" into my skin.  No one single rose stands separate from the others; instead, the scent becomes textural and taken on the quality of rose velvet against the field of green. 

The single base note of Rose Vert is tree moss.  This earthy, smoky, intense aroma underpins all of the roses, much as the soil under my rose bushes.  In many ways, the structure of Rose Vert perfume is similar to that of the rose bush itself and part of its fascination.

Despite the overabundance of rose oil, Rose Vert never tends toward the matronly, or kittenish.  Rose Vert is, however, a well-crafted and amazingly balanced rose perfume for purists.

In the parfum, the spices come to fore, all of the rose notes are deepened and enriched.  The lovely "bready" note is ripe with honey and the longevity is amazing.  This is a rose lover's parfum paradise.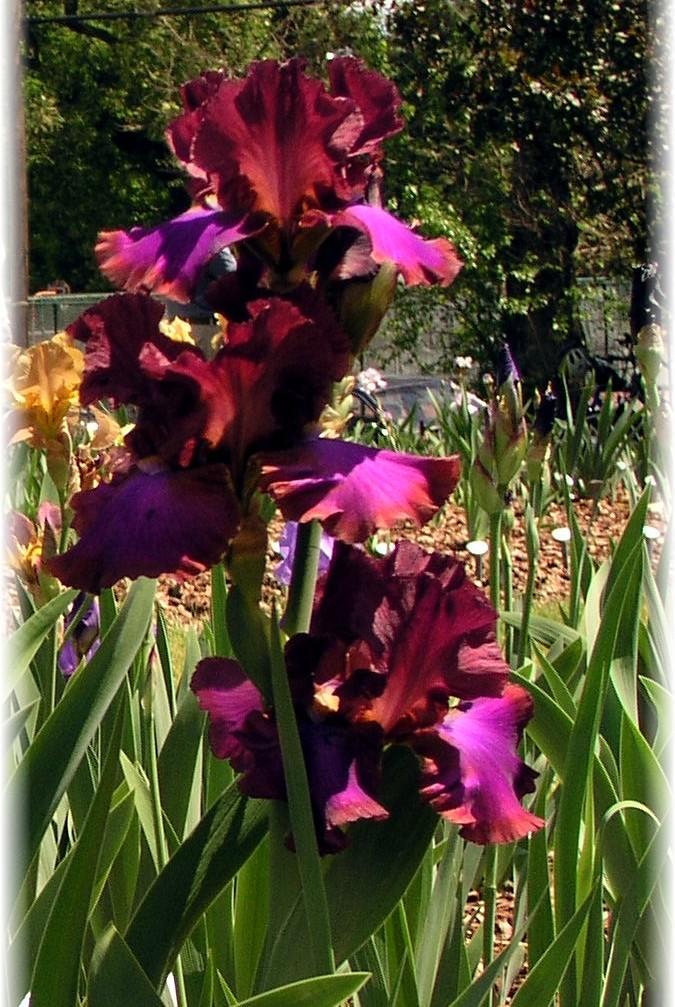 From The Limited Editions by Parfum des Beaux Arts Collection:

Giardini Segreti (Italian Journey No. 3)

A Secret Garden is a place of intimacy, solitude,

reflection, and peace.  A high expectation for a fragrance,

but Giardini Segreti does not disappoint.  The opening

is soft but distinctive.  The wearer knows instantly that

they are in a different "space".  Bergamot, bitter orange,

honeysuckle and Italian Neroli combine to create a top

of sweet green purity both light and refreshing

in its quality. 

The heart notes open gradually beginning with

Egyptian Rose Geranium, which enhances the

freshness and adds a slightly rosy character to the scent. 

The surprisingly sensual gardenia note deepens the character of the fragrance once again changing the scent from the brightness of the early morning sun, to the sultry warmth of the afternoon.  Grandiflorum Jasmine only enhances this to superb effect adding a heady note to the sweet tropical gardenia.

The sultry tone continues in a trio of notes, mimosa, orris and a magnificent tuberose absolute.  These three comprise the rest of the heart of Giardini Segreti.  The tuberose absolute is the predominant note.  It is perfect with the mimosa and orris both lending just a touch of powder and deepening the honey nuances present in the top.

Giardini Segreti dries down to a beautiful lush amber musk.  There is a hint of woodiness and resin via the galbanum.   The non-animal ambergris provides a sensual fixative, which ensures the longevity of this beautiful fragrance.

From The Limited Editions

by Parfum des Beaux Arts Collection:

Padme Lotus (Natural)

Padme Lotus is an easy to wear "jewel" of a fragrance.  It opens with the juicy tart sweetness of blood orange, offset by a heady Moroccan Neroli and intense apricot/prune Osmanthus.  This could be too sweet, if not for the brilliant addition of a touch of tagetes oil, a bittersweet floral that has the result of balancing the entire top to stunning effect. Immediately, the senses engage and soothe.

The lotus has been used for centuries as a focal point for meditation.  This is a beautiful example of a pink lotus flower.

Tamarind fruit hanging high in the tree.     




From The Limited Editions by Parfum des Beaux Arts Collection:

Quinacridone Violet

Quinacridone Violet refers to a color inspired scent, which is vibrant, fun and oddly addictive.    The top notes of Cherry Blossom, Lime Peel, Plum and Quince create an opening that is fresh, tart, sweet and fruity.  The cherry blossoms lend a cherry almond scent so attractive and so difficult to capture well.

It is fleeting but very pleasant and one of my favorite aspects of the top of Quinacridone Violet.

The heart of Padme Lotus consists of Centifolia rose absolute, pink lotus, and white lotus

absolute. The pink lotus is intense and sweet, similar in scent to tuberose with a touch of

spiciness.  The white lotus absolute (a rich floral note that has a very subtle tea scent) blends

with both the rose and the pink lotus adding a sense of heightened spiritual calm. 

The scent itself is intoxicating.

The base of Padme Lotus consists of Brazilian Vetiver, Tamil Nadu Sandalwood and Violet Leaf Absolute.  The scent takes on a languorous quality derived from the vetiver, the rose, the lotuses and the sandalwood.  The violet leaf absolute keeps the dry down from becoming too woody or too earthy. Padme Lotus incorporates several oils used in Ayurvedic medicine, the overall affect is one of centered, heightened awareness and peace.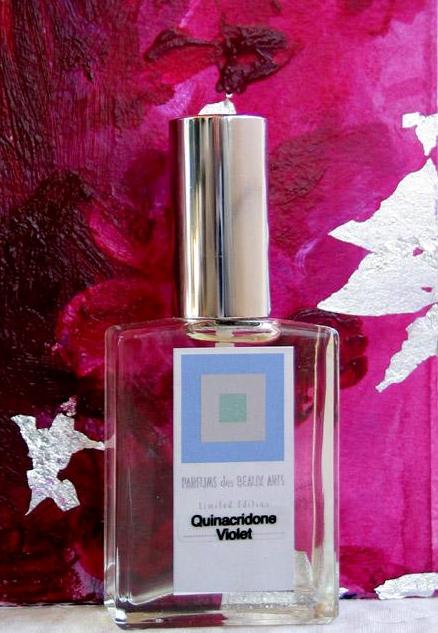 Quinacridone violet paint swatch.

The heart notes of Quinacridone Violet are Alaia Flower, Italian Neroli, Osmanthus, Sweet Pea, Violet and Violet Leaf Absolute.  I was not familiar with Alaia Flower and needed to research the scent.  Its presence is revealed by a little lemon, and slight emphasis of the apple note.  This could have easily been mistaken for part of the quince, except for the sharp terpenic note.  Terpene, which is "Any of a class of hydrocarbons consisting of two or more isoprene (C5H8) units joined together. Simple terpenes are found in the essential oils and resins of plants such as conifers."   As this interesting little flower dries, it combines with the intense sweetness of the Osmanthus and Neroli.  Violet and Violet leaf absolute make the heart note of  Quinacridone Violet live up to its name; becoming intensely green, slightly astringent yet soft with just a touch of powder.

Atlas Cedarwood, Cassis Bud, Incense notes and Musk make up the base this fragrance.  The dry down is animalic in nature but with the addition of the Cassis, harkens back to the tart fruitiness of the top notes.

Quinacridone Violet is a very interesting scent.  I would not wear it to relax; it resonates at too high a frequency for it to be a calming influence.  However, to inspire, to create I would absolutely have this scent around me.  Just to be able to walk by and have the scent wafting around the room would be a pleasurable experience.

1 The American Heritage Science Dictionary, Houghton Mifflin Company, 2005, Boston, MA, Farlex, The Free Dictionary, 14 Mar 2009, < http://www.thefreedictionary.com/terpenic>

These cherry blossoms bloomed in front of my daughters' elementary school.

I could not resist standing under the tree and taking this photo. The rest of the top notes are spicier plum and the tart apple like note of quince. 

From The Limited Editions by Parfum des Beaux Arts Collection:

LiLi

It is a great pleasure to share the joy and creativity of fragrance with my daughter.  Sofie has developed quite a sense of what she likes and does not like.  She has agreed to share her impressions of Ms. Spencer Hurwitz delicate and feminine fragrance, LiLi.

According to Sofie, LiLi is, "light, refreshing, very floral and citrusy, the sandalwood contrasts very well with the lime peel."  "I smell like a garden in the spring."  Sofie says and "I really like the lily with the lemon."   Her final word is, "This is a fragrance you can wear everyday."

Sofie kept my sample and that says it all.

In a market overrun with uninspiring flankers and fragrances, the obviously cheap formula costing pennies to produce, and companies that spend inordinate amounts of money on packaging which ends up in the waste bin and marketing campaigns spouting everything from romance novelettes to soft porn, it is refreshing to find

a gifted perfumer creating high quality fragrances. Dawn Spence Hurwitz is such a perfumer.

Whether inspired by a poem, a painting, a period of history or a beautiful garden, Ms. Spencer Hurwitz has created a vast range of options to appeal to the body, mind and spirit of any fragrance aficionado.   Her personal interest in satisfying her clients are commendable, and one, which inspires tremendous customer loyalty. 

DSH Perfumes offer a wide variety of choices in scent, configuration (eau de parfum, parfum, body lotion, etc) and price.  Best of all, everything can be samples first, to avoid costly mistakes.  If you aren't sure what works best on your skin, Dawn has created DSH Special Formula X.  Order it as a sample and it will come with instructions that will help you narrow down the scent categories to those that will work the best with your own chemistry.

It may seem strange to purchase fragrance in this fashion, especially if you have been accustomed to perusing the fragrance counters.  It is a different way of choosing fragrance.  In many ways, it is a better way, a more personal way, more intimate, less pressurized and more cost effective. Who knows what you may find when you take the path less traveled?  It may make all the difference.

Goodbye from another section of the path. North Carolina

Original drawing "Daughter and Mother"

By Sofie Lewandowski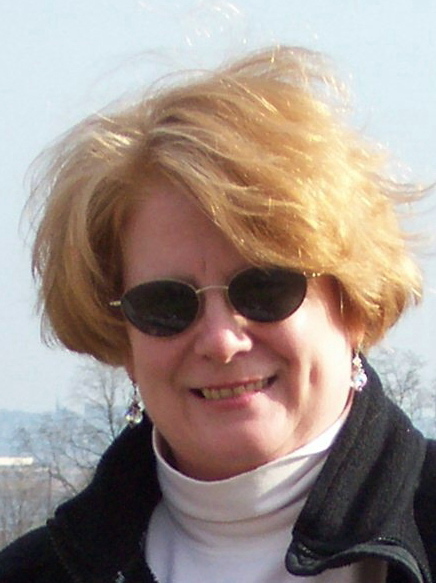 Paprika has been used for hundreds of years in

cooking and in rituals.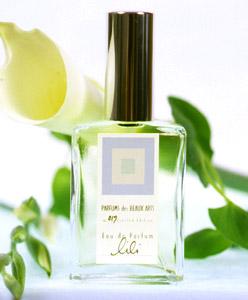 All rights reserved 2006-2010.  All content belongs to Sniffapalooza Magazine.  All articles by individual writers and contributors, understand and agree that each article that is accepted by the Editor for publication;

becomes the property of Sniffapalooza Magazine for the sole purpose of publication for Sniffapalooza Magazine. Articles may be archived for permanent use on the web site for Sniffapalooza Magazine and for future issues. 

All articles remain the property of Sniffapalooza Magazine for display purposes only. Sniffapalooza Magazine is independently owned and operated by Raphaella Barkley.

Sniffapalooza Magazine is independently owned and operated by Raphaella Barkley.