Interview with Roberto Ferreira

House of Creed

By Raphaella

Roberto, please tell us, what exactly you do with the House of Creed?

RF: For the House of CREED, the world's only private luxury fragrance dynasty, I have two major roles.   As National CREED Educator, my mission is to train CREED specialists who serve the public at luxury stores from coast to coast to ensure they are the most responsive and  knowledgeable representatives in the industry.   As Curator of the CREED Collection in North America, my objective is to educate the public about Creed's more than 45 fragrances in one-on-one meetings and to advise and assist my teammates, such as those in the company's public relations department, who handle sometimes arcane questions about CREED that come in from members of the media and public.

So you also train Creed employees on the history of Creed and all the notes of all the fragrances?

RF: Yes.  It's like training in the fine arts.  When I was studying anatomical drawing at the Art Students League in New York, I remembered that in order to understand the contour of the body, one must first understand the skeletal structure, and in order to understand light and shadow, one must first understand muscle formation.  My CREED trainings are based on this concept.  A fragrance specialist, besides his or her selling skills, should understand perfume basics and structure.  From the origin of the word "perfume", or the different oil extraction techniques and fragrance families, to raw materials, selling techniques, clienteling and customer service.  Once the basics have been taught and thoroughly understood, then I proceed to explaining the master craftsmanship, legacy, and, yes, mystique that Creed entails. 

What are the most popular CREED fragrances at Bergdorf Goodman's in New York City?

RF:  The newest fragrance is usually the most popular.  Love in Black is eagerly sought by connoisseurs and collectors.  From among the creations of sixth-generation master perfumer Olivier CREED, the most popular are Imperial Millesime, Silver Mountain Water, Green Irish Tweed, Love in White, Original Vetiver and Original Santal.   From among those made by his father, the fifth generation, Fleurissimo.  From the classics, Santal Imperial, Fantasia de Fleurs and Jasmin Imperatrice Eugenie -- and from the  Private Collection Fleur de Thé Rose Bulgare.    

What are the most popular fragrances at Sak's New York City; any difference?

RF:  The difference is very minimal when it comes to the most popular CREEDs at Sak's New York City (and nationwide).  The clientele is probably the only major difference.  Sak's has a high percentage of visitors from overseas, as the store is nestled between international landmarks such as Rockefeller Center and St. Patrick's Cathedral.  So there are some taste variations.   

I understand you also teach master Classes for the House of Creed?

RF:  Yes, in fact, I had the opportunity to host two Master Classes in Sak's New York City a couple of years ago for Sniffapalooza and, to this day, they have been my among favorite ones.  It truly makes a difference when presenter and audience share a passion for fragrance.  It becomes a learning experience for everyone, including me.  In each class, my guests have the opportunity to learn about the history of the House of Creed, the intensive labor behind the creative process, the raw materials, some perfume basics and, everyone's favorite, to sample all the creations in chronological order.  At the end of the presentation, I offer a personal consultation to anyone interested and answer any questions about Creed or fragrances in general.

Any new releases from Creed in the next year?

RF: I knew you would ask me that!  My favorite part of the year is the second I hear, "We have something new".   My nose tingles with anticipation, all office work stops for a momentary lapse to imagine the new addition to the permanent collection.  Creed is a very prolific house, and it is in a profoundly creative period.  In most years, something new is introduced, either an exclusive fragrance, a limited edition, a permanent collection, an ancillary product or something completely unexpected.  This year Olivier Creed is working on a new women's fragrance that will be part of the permanent collection.   He is also working on the first of what will be a "collection within the collection"... hmmm, is your nose tingling yet?... I can not wait for their launches.  

RF: Will we be seeing you at the Sniffapalooza Spring Fling?

The Sniffapalooza team has been the most exciting, passionate and challenging group that I have encountered. I am certain our paths will cross once again.  The event is not in my calendar for this year yet, but I hope it will be possible.  

Creed fragrances can be purchased at Bergdorf Goodman, Saks Fifth Avenue NYC and

You can visit the full line of CREED fragrances at

Bergdorf Goodman's and Aedes de Venustas

during the Sniffapalooza Spring Fling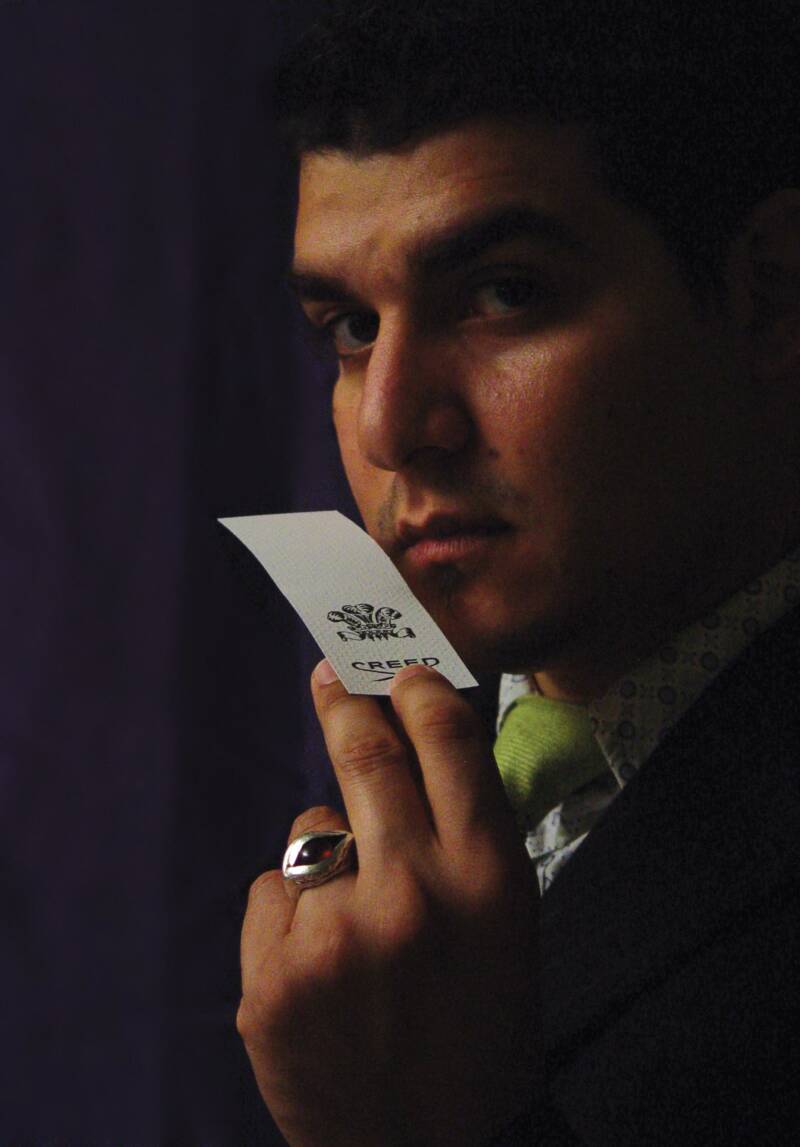 AMBRE CANNELLE

What does it feel like to walk into the warm embrace of Eva Peron? Spray your significant other with a glorious dose of Ambre Cannelle and you can find out. The signature scent of the former First Lady of Argentina, Ambre Cannelle is a divine mix of elegance and casual panache. This is an Amber and Cinnamon scent that does not compete with other amber fragrances on the market because it is in a class of its own – it is not your typical amber scent. Exquisitely crafted using Patagonian amber, it surrounds you with a veil of luxurious warmth.

From the moment I spray it, it is reminiscent of a fabulous drydown. If you find yourself fighting the urge to wear white gloves when you wear Ambre Cannelle, don't say I didn't warn you. Never cloying, this scent would be perfect in hot summer heat or cold winter winds.

Like so many CREED fragrances, I can understand the urge to adopt this as a signature scent like Eva Peron did – it is hard to look further once you've found something so perfect. One of the lesser-known CREEDs, this fragrance has ahead of it many more years of captivating hearts the same way it captured hers over 60 years ago.

PAMPLEMOUSSE

Olivier Creed's first fragrance is a vision of summer, an abstract portrait of a day spent outdoors enjoying all of the jewels nature has to offer. The groves, the flowering bushes, and the smell of sunlight. It is Vivaldi's Summer, only bottled. The tart grapefruit opening is instantly refreshing but where this fragrance really succeeds is in the interaction between citrus and white floral, especially the gorgeously creamy mimosa. A staple in many a wardrobe, this is a fantastic, more refined classic fragrance. The ambergris in the base ensures this to most certainly be part of the rich, CREED family.

CREED gave this special fragrance as a gift to U.S. troops at Walter Reed Army Medical Center in Washington, D.C. when they came home from wars in Iraq and Afghanistan.

SANTAL IMPERIAL

Every once in a while in the life of a perfume addict, there comes a fragrance that is not just love at first sniff, but a feeling of utter completion. It's the gold-mine fragrance. I've long been a devoted sandalwood lover, but of all the sandalwood scents I had tried, something was always missing – it never clicked.

Then one day, Santal Imperial entered my life and if you were within a 50-mile radius – you would have heard the click. Santal Imperial is my go-to formal scent. All of the most important events in my life recently have been experienced by me in a haze of luscious sandalwood, ambergris, and tonka bean – but Santal Imperial satisfies my informal moods as well. For being over 150 years old, this scent still manages to hold my attention and capture my heart.

Is this my absolute favorite CREED? Absolutely! It goes even further than that – this is one of my top 5 favorite fragrances period. It is not a bold sandalwood – it is more refined, more regal.

To go to bed and smell Santal Imperial on my pillow from the night before is quite possibly one of the most amazing experiences I could have in a bed. There, I said it.

CHEVREFEUILLE ORIGINAL

French Lesson. Ready? Go. Shev – Ruh – Foy.

Say it with me. Good.

Spring is officially here, but you could have fooled me. Just when I figured it was

safe to remove the gloves from the front seat of my car, winter hits me upside the head

one last time. In this glorious world of perfume, we can access any season from

anywhere in the world – at any time. So go ahead – try it. Pick a season and

pick a location and I will try and guess what you picked.

Did you pick Spring in Normandy, France? (work with me here.) In 1982, Olivier

Creed was inspired by the honeysuckle vines that grew around the family's summer

home in Normandy. The result was a honeysuckle scent that is both lavish and evocative.

Chevrefeuille is not a soliflore - paired with the flower is a swirl of stems, herbs, vines,

and just a dollop of Spring weather thrown in for good measure. As the longing for a change

in season grows more intense, it is a comfort to be able to get there a little quicker through

our noses – and then finally allowing our imagination to take the reins from there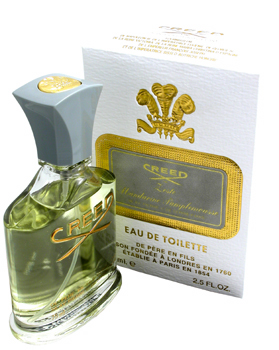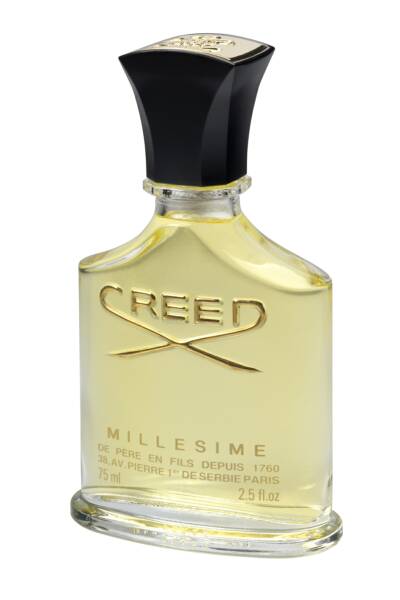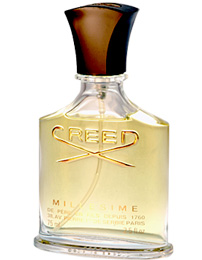 Creed Love In Black

Fragrance review by Raphaella

"Each Creed fragrance is a blend of rare and noble essences assembled using the time-honored methods of a Perfume House that has combined the virtues of tradition and quality for over two centuries…" -Oliver Creed

The latest Creed, Love in Black, definitely has mysterious undertones meant to evoke images of Jackie Kennedy.  Love In Black is the most beguiling fragrance I think I have ever experienced and I do not say that lightly.  This gentle, woody violet is, at first, a soft whisper in its understated presence and then it takes a surprisingly sensuous turn.  Originally, I thought that only "experienced noses" would be able to appreciate the beauty and complexity of Love In Black.  I was wrong.  The feedback I have received is exactly the opposite:  people who rarely purchase fragrances have been buying the latest Creed.  I now know men who love this and wear it every day, so the appeal is much broader than I first assumed.  That appeal is directly due to the construction of the fragrance itself.

After wearing this numerous times, I found it to be very complex.   The fragrance opens with a gorgeous top note of violet and wildflowers (which I normally hate, but love here because the construction is so modern) and then melds into Virginia cedar, Iris from Florence, Clove, Tonkin musk, blackcurrant from Bourgogne and finally, the beauty of the Bulgarian rose. The fragrance is categorized as a "Violet Oriental". I call it beautiful.

Both the bottle color & the ingredients of the perfume itself contain symbols evocative of the late Jackie O.  The ingredients of Love In Black are the representation of places that Jackie loved, such as the Greek Isles and Bourgogne.  The bottle is made with black sand like that in the Greek isles where she wed Aristotle Onassis.  The bottle is black, a first for Creed.  The effect is classy but with a sexy edge.   Exactly, what I feel like when I am wearing Love In Black.

The fragrance hugged me like a beautiful aura and I found the dry down to be just as beautiful as the opening.  It was oddly comforting too.  My mind wandered back to the feeling of that era in the sixties and the age of innocence of her early years with John Kennedy and Camelot. (While there is no reference to her early years in this creation, one cannot think of her without thinking of that time.)  The rose of the dry down makes me think of her time with Aristotle Onassis and the freedom she must have found in her personal life then.

There is also the obvious color reference, the blackness: mysterious and sexy, playful in the bloom of the blackest of Iris.   I adore black!   I have already worn this with a black turtleneck, black jeans, black boots and black sunglasses.  Since this fragrance garners many compliments, I am finding black, really does goes with everything!

On a man, I imagine this has a harder, more metallic edge, like a black Porsche, tall, dark, handsome, and a little "dangerous".   This is definitely not just a "woman's" fragrance and in no way resembles Love In White. I wish to add that this glorious fragrance stands completely on it's own, without the imagery of Jackie O. 

Of course, I love the associations but this fragrance is very unique-it is for all types of people that love fragrance and I think it is one of the most exciting Creed fragrances that has yet been produced in the past few years.

I kept wondering if Jackie Kennedy Onassis was as deep and complicated as this fragrance and of course, the answer is "Yes, indeed she was." Jackie Kennedy Onassis fashion choices permeated our American society, just as the little black dress did from Chanel.

Now she is immortalized in a classic fragrance, thanks to the impeccable House of Creed.

Mysterious and beguiling, just as she was.

-RB

Creed Reviews

by Mark David Boberick

ROYAL DELIGHT by CREED

When I first smell Royal Delight, I'm surprised that it was released in the 19 century,  Not dated, however –

it is still a very relevant smell for someone who is, or wants to feel like Aristocracy. We get a light dosage of citrus and dry bergamot in the opening but it doesn't last for long. Upon spraying, immediately I can tell there is ambergris in this scent and I wouldn't even need a list of ingredients to tell me as much because there is a metallic quality here, but a warm metal – not a cool one as commonly found with Iris scents. No iris here, folks – this is a warm oriental leather chypre. The leather is soft, buttery lambskin. The florals in this blend never really radiate on my skin – if anything, I probably get a hint of jasmine from this, but this is by no means a floral scent. The vanilla keeps this from being overly "classic chypre" in feel and paired with the sandalwood creates a smooth, creamy drydown – delicious! Something quite interesting happens in the drydown and it immediately draws to mind ashes. It may sound revolting but it is actually quite intriguing. Ash emerges, yet this fragrance never once feels smoky to me. Those of you who are familiar with CREED will understand when I say this has a definite CREED feel to it, and probably is one of the better offerings from the house for men. CREED lists this as being unisex and it definitely is and I strongly urge the men reading this to seek this out as it is truly a stunner. This is a very interesting fragrance to be considered unisex – when I hear the word unisex associated with perfume, I immediately get visions of CK1 and other "fresh, light, clean" scents. This is not fresh and it is not light. This is a rich, creamy elegant scent. It's rather like a cashmere sweater – you can dress it up or you can dress it down but either way – you still feel at home and comfortable in it.

TOP: Mandarin Peel, Bergamot

HEART: Jasmine, Turkish Rose, Violet

BASE: Ambergris, Leather, Vanilla, Sandalwood

BOIS DU PORTUGAL by CREED

Ah yes, Bois du Portugal. I must admit, I was very familiar with this scent before I received Raphaella's package. A favorite perfume of the Basenotes people – one they seem to recommend (along with YSL Body Kouros) regardless of what you're asking for, this fragrance is truly the height of luxury and elegance in men's perfumery. Like Royal Delight, this is a fragrance that would be suitable for a weekend of hunting in Cornwall or a State Dinner at the White House. It's flexible. This smoky, spicy, exotic elixir is masculine in all of the traditional ways – but it goes about it with a lot of panache. This is old-school refinement, Clark Gable, Bentley Continentals. One of the few scents that I can tolerate that uses Lavender – and it is definitely there – a lot of it, in fact. It appears from the very start and stays around for quite a while. Some Incense and leather are thrown in but it is the Cedar and Vetiver drydown thats the real stunner of this fragrance and it has amazing lasting power and very decent sillage.  If this fragrance could speak – it would have a British accent (not Portuguese) and would probably tell you that it voted for Margaret Thatcher. But don't let that influence you either way.

TOP: Lavender, Bergamot

HEART: Incense, Leather

BASE: Vetiver, Cedar, Sandalwood, Amber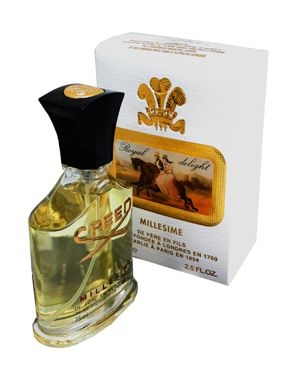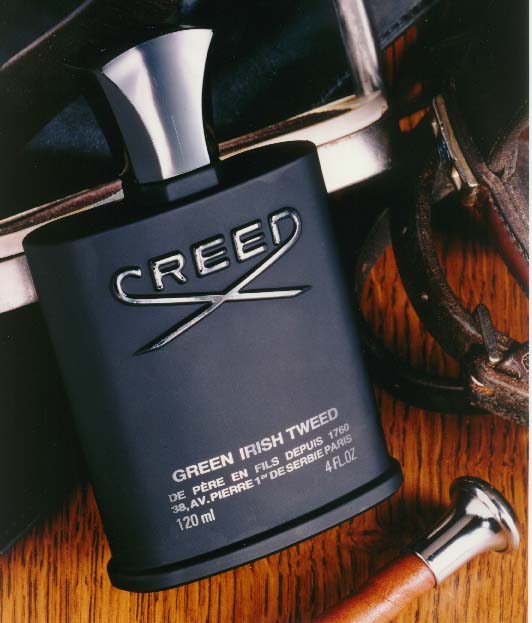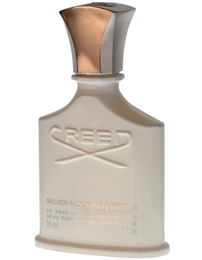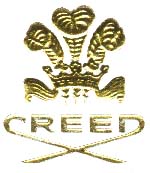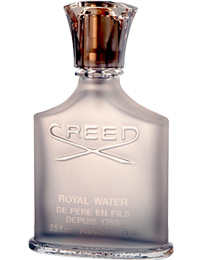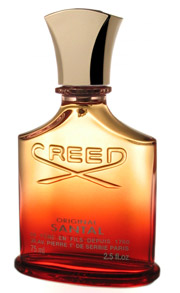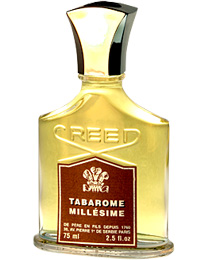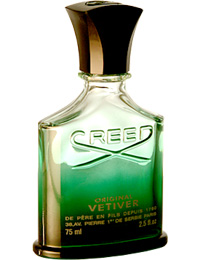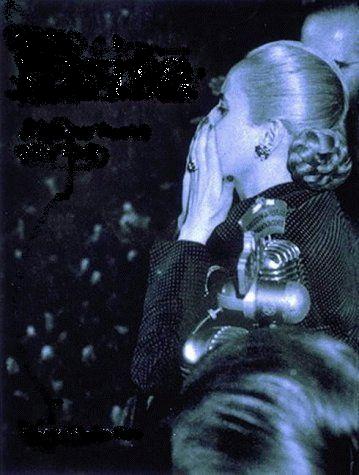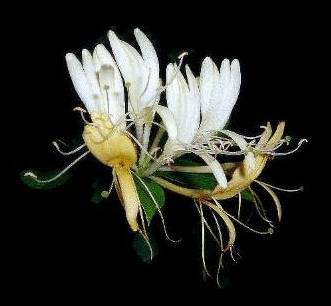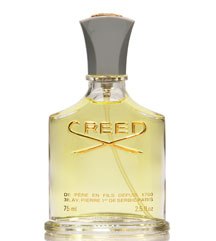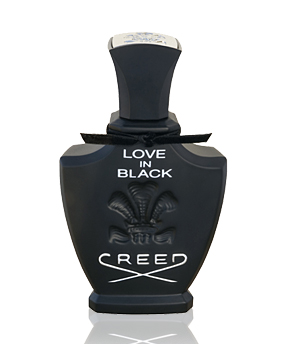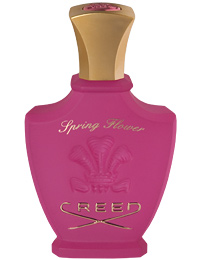 Mark David Boberick is an Interior Designer who has been in love with scent for as long as he can remember and has been collecting fragrances since the age of 12. A lover of art and music, Mark David frequents museums, Theatre, and the Opera.

He is also an accomplished theatrical set designer having already amassed a large portfolio of work for only being 23 years old. In 2006, Mark David established Atelier Mark David, his freelance design business based in Philadelphia. He is an avid supporter and volunteer for Greyhound Rescues and is happiest when he's designing or sniffing.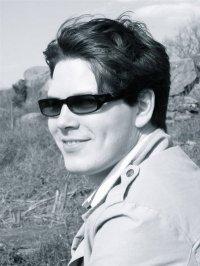 Interview with Roberto Ferreira, House of Creed

Followed by Creed Reviews For The Men Christopher Voigt and Mark David Boberick

Reviews For Women By Raphaella

Creed Fleur de Thé Rose Bulgare

Creed's Fleur de Thé Rose Bulgare is said to be truest rose fragrance ever made. A breathtaking and crisp green rose, of pink Bulgarian rose with notes of green tea with fiery, tempestuous notes of Sicilian mandarin, Sicilian bergamot and Italian lemon. Mint and tangerine notes add vibrancy and freshness.

Many consider this fragrance to be essentially; "the mother of all roses".  The rich, the famous, the beautiful, the fabulous, as well as lovers of fragrance; gravitate to and covet the stunning Creed Fleurs de Thé Rose Bulgare.

Fleur de Thé Rose Bulgare was created for screen legend Ava Gardner by the House of Creed and one can see why. This is a crisp and dramatic floral scent that evokes the lush sensuality of the tea rose. My male friends wear this as well. Top ten. Not to be confused with another favorite, Creed Fleur de Rose Bulgarie.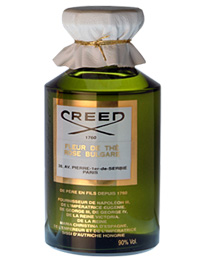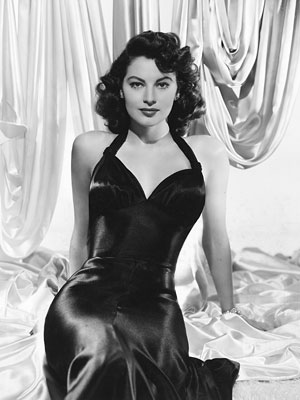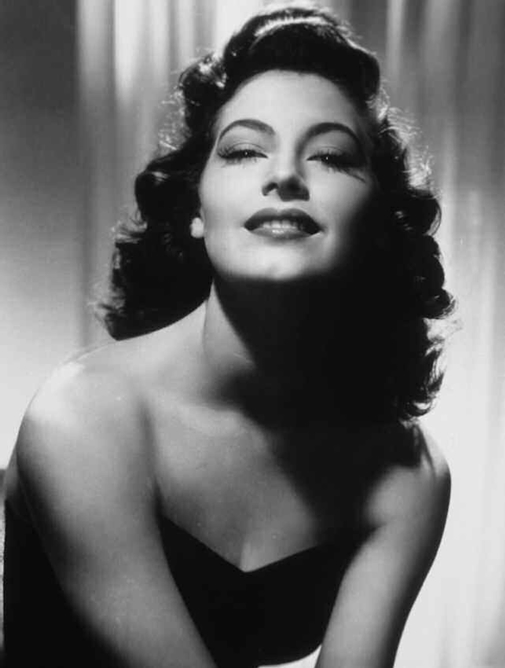 Creed Fleurissimo

The classic, haunting and gorgeous Creed Fleurissimo is another of my top ten frgarances that contain rose and reaches great heights of classic fairy tale romances.  The enduring beauty of Creed Fleurissimo, the ethereal floral fragrance specially commissioned by Prince Rainier of Monaco for his bride, Princess Grace, to wear for the first time on her wedding day. An intoxicating blend of tuberose, Bulgarian rose, violet and Florentine iris, Creed Fleurissimo will bring out the princess in any woman and inspire her dream of royal beauty and romance. This extraordinary fragrance was also a treasured favorite of another American "royal" - Jacqueline Kennedy Onassis.

A fragrance that opens like a flower, the feminine composition of rose and tuberose, enhanced with violet leaves and Florentine iris, makes this scent the epitome of classic fragrances. Top ten.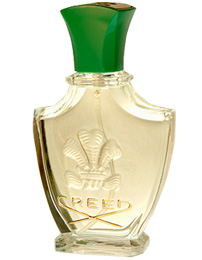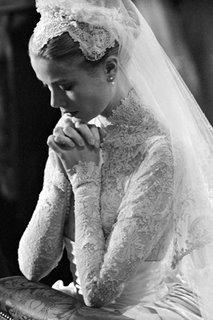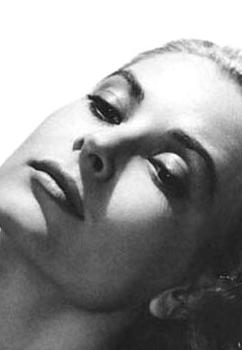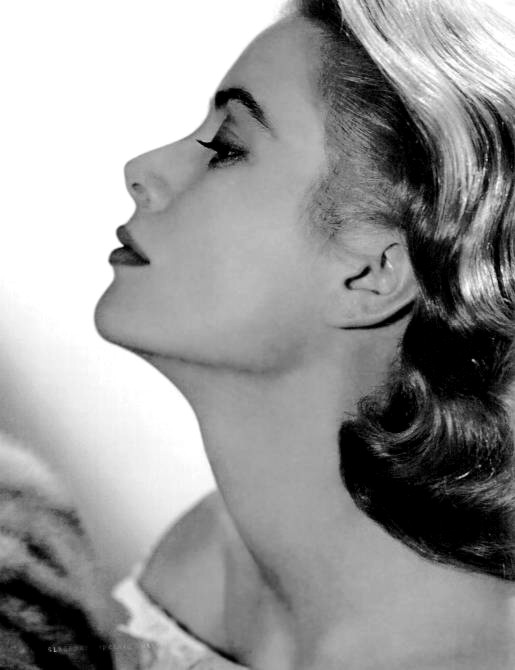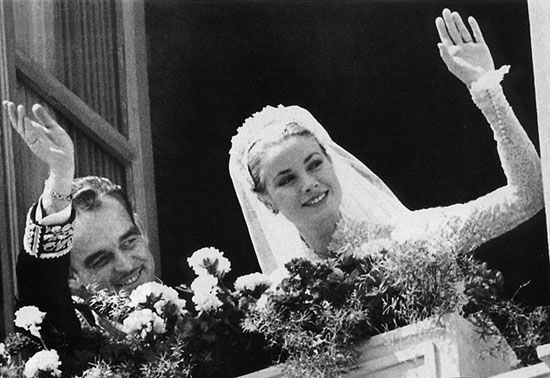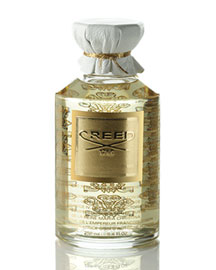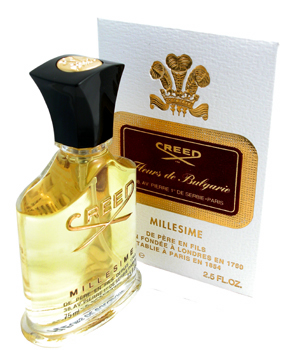 Fleurs de Bulgarie

I have a huge rose fragrance collection and of course, all of them are wonderful and special.

I adore all of "My Roses" but there are only a few roses in my collection though that sing with unabashed glory and that is Fleurs De Bulgarie and Creed Fleurs de The Rose Bulgare.

Fleurs De Bulgarie is such a haunting perfume for me and I can never put my finger on it, I am almost transported to 'Somewhere In Time" with Jane Seymour and Christopher Reeve.  The beautiful rose scent with ambergris and musk, it simply transcends time...no other fragrance in the world smells like this, it is so unique.

Once I sampled it, I could not get my mind off it's beauty and was obsessed until I owned it.

Creed Fleurs de Bulgarie is a gorgeous fragrance made from the rarest Bulgarian rose essences with ambergris and musk to provide depth and tenacity. Creed Fleurs de Bulgarie is based on a perfume created by Creed in the nineteenth century for Queen Victoria.

Creed Fleurs de Bulgarie is a gorgeous and beautiful fragrance made from the rarest Bulgarian rose essences with ambergris and musk to provide depth and tenacity. Currently, Bulgarian Roses cost over a thousand dollars per ounce due to their rarity. Creed Fleurs de Bulgarie is based on a perfume created by Creed in the nineteenth century for Queen Victoria but is definitely not old fashioned. This fragrance always garners mystical compliments, it carries a special and magical aura for me. It's scent is timeless. One of my top ten.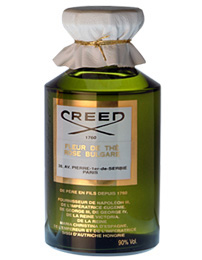 Creed For The Women

Bergdorf Goodman and Aedes

My Favorite Creed's

by Raphaella

CREED Fragrances hold a special place in my heart, from the haunting Fleur de Bulgarie which transports me to some other place and time; yet very "today" and modern; to Fleurissimo, whose beauty is classic.

It took me a long time to understand the artistry and beauty of CREED, most likely because there were a hundred other fragrances whispering to me. I then fell in love with "The Roses of Creed" when Karen Adams introduced me to Fleurs de Bulgarie.

The "Roses" opened up other Creed fragrances for me to explore and now I wonder what took me so long.

Now I understand why Creed Fragrances have been a must for true fragrance aficionados for over two centuries.

You have to open your head, your heart and nose to understand the beauty of Creed, they have rapidly become one of my favorite houses and many of you now understand why...

Of course, the men all love Creed, some of the are so supremely masculine one almost swoons with so much heady testosterone.  All of my perfumista girlfriends wear the men's and unisex Creed's but I am not that brave-not yet.

In all fairness, I plan on soon reviewing my other favorite Creeds such as; Vanisa, a very sexy vanilla with rose, Fantasia de Fleurs and Tuberose Indiana.  The Creed Tubereuse Indiana Perfume is a very feminine floral fragrance with Indian tuberose, Bulgarian rose, ylang ylang, vanilla and ambergris. Its the amergris with tuberose that makes this a killer fragrance.

These are the most incredible fragrances and they will always be in my collection.  For those of you that have not seen it, I also have included below, a review of Love In Black that appeared a few months ago here in Sniffapalooza magazine.

If you are a new Sniffapalooza member attending for the first time to the Spring Fling, please visit the Creed department at Bergdorf Goodman's and Aedes.  Happy Sniffing-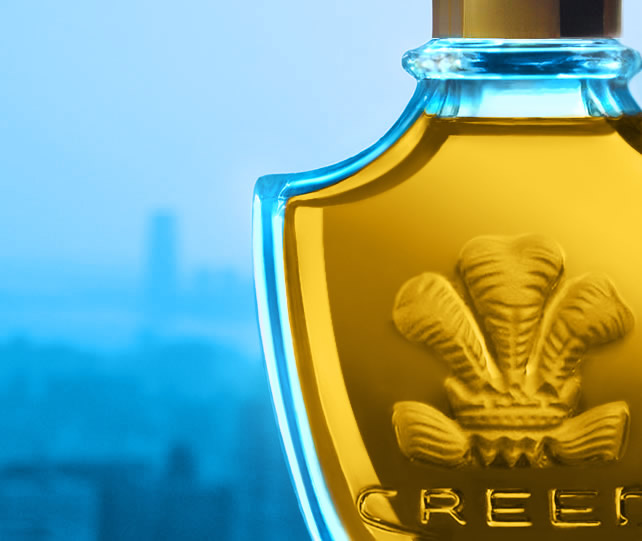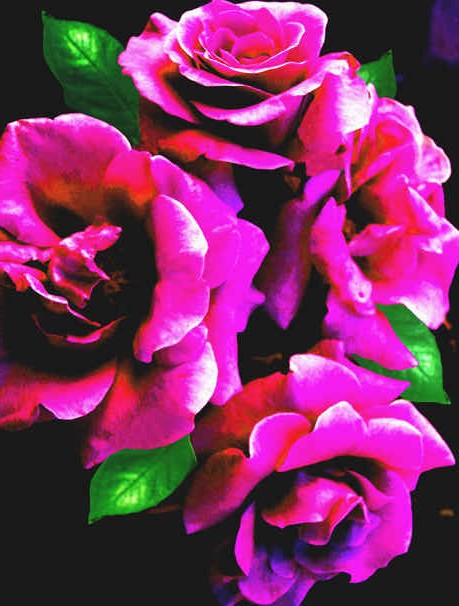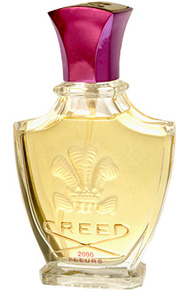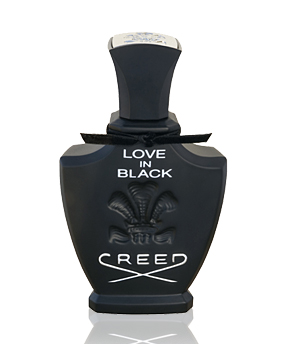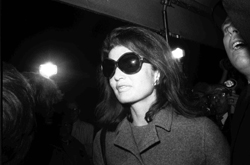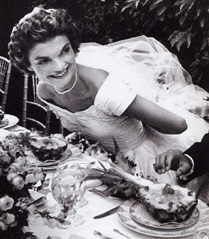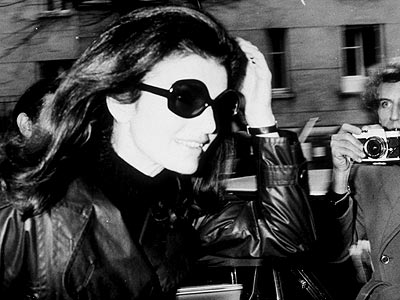 Christopher Voigt comes to Sniffapalooza courtesy of
Vetivresse.com
, the infuential perfume and wine blog. A writer and editor for the past eight years, he holds a PhD in English from The Graduate Center of the City University of New York and has taught on the faculties of The New School Graduate Writing Program and Queens College. He lives in New York City.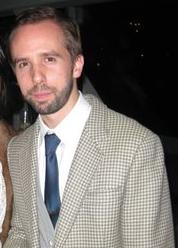 Bergdorf Goodman

Creed Fragrances

Creed Reviews

by Christopher Voigt

ROYAL SCOTTISH LAVENDER

Royal Scottish Lavender is mysterious. Mysterious like the man for whom it was created: George V, King of the United Kingdom of Great Britain and Ireland etc. From the name, one would expect a harmless, one-note eau de cologne.

Instead, you get a trip back in time.

Balmoral, the Scottish castle and estate from which the scent takes its inspiration, is less a place than a psychogeography.

As it was for his mother Victoria after the death of her Albert, Balmoral was for George V a refuge

from the pressures of London and Buckingham Palace. It allowed for country pursuits in relative isolation,

as few of the aristocratic set would venture that far north. Royal Scottish Lavender, commissioned by George

in 1900 when he was still HRH Prince of Wales, succeeds at evoking the place itself: the lavender

which wafted through the casement windows, the precious Mysore sandalwood

which scented the soaps in the royal bath, the vanilla of the tea biscuits.

This is perhaps, next to Santal Imperiale, the most aromatherapeutic of the Creed fragrances. The citrus and lavender make for a pronounced and heady accord, but after around twenty-five minutes mellows and melds with the sandalwood-spice and the absolue de vanille in the base. Ancient, noble and fit for an English king, indeed.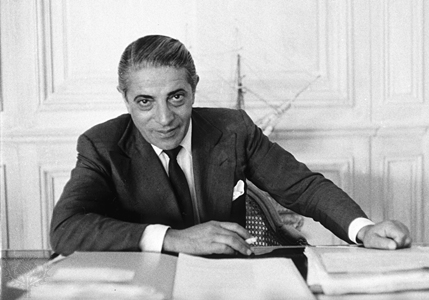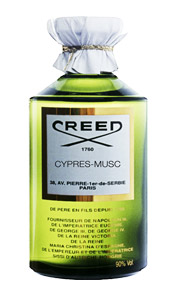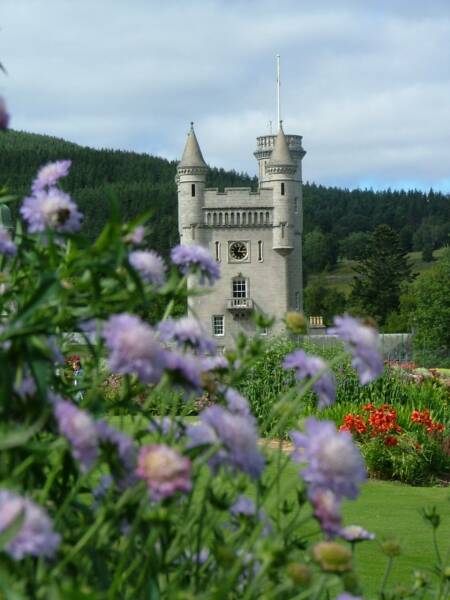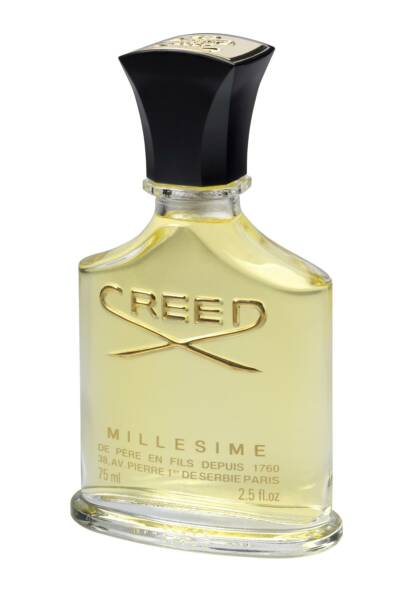 CITRUS BIGARRADE

Citrus Bigarrade was introduced in 1946 and, ever since, has been associated with that fashionable pair of exiles, the Duke and Duchess of Windsor. When I think of a pedigreed warm weather scent this is what comes to mind, along with words like expensive, leisured, dolce far niente, tailored, unisex, retired, and bitter. Which basically sums up the Duke and Duchess to a T.

The bigarrade ("bitter orange" in French) comes forth spiritedly in the hesperidic top notes, along with Sicilian mandarin, petitgrain and Calabrian lemon.

Instead of sunny, I'd characterize the opening accord as silvery and polished, as in a half-opened drawer of silverware in an Edwardian dining room or the woodwinds in a Bach gavotte. This silver aspect perhaps derives from Creed's emphasis on the greener aspect of these notes. Where others––Czech & Speake Néroli comes to mind––stress the spicier aspect, Creed eschews concerns about gender and drives straight toward Class. After all, didn't they both wear it?

Hands down, this has been my favorite daytime summer scent for some time. Come evening, I'd layer it with some Eau Sauvage and walk like a Windsor. It has excellent longevity and moderate sillage, thanks to Creed's trademark dose of ambergris in the base notes. To quote a line of James Merrill's: "On the used plate, a wash of silver dries."

CYPRES MUSC

Cypres Musc is like the rich country cousin of Guerlain Derby without the leather. Except that this country is the Isle of Rhodes and rich means "rich as Crassus."

Introduced in 1948, it was worn by none other than Greek shipping magnate Aristotle Onassis. Mossy and woodsy, it oozes machismo but with a preferably lighter touch. English mint is key to the success of the cypress accord that heartily vaunts forth in the base notes along with ambergris and musk.

Instead of street cred, it's got forest cred. Think wooly from the waist down; human and masculine above. When I wear it, I feel like I'm far from the city streets, ambling down some shaded path in Antibes to the blue Mediterranean.

Cypres Musc is one of the seven Creed fragrances comprising the Private Collection. It is available in flacons of 8.4 ounces only at $315 (photo attached) at Bergdorf Goodman, Neiman Marcus and select Saks Fifth Avenue stores.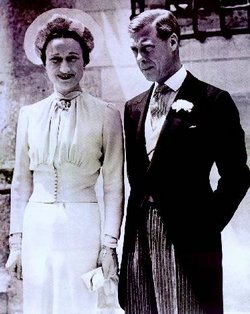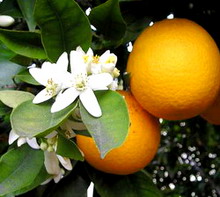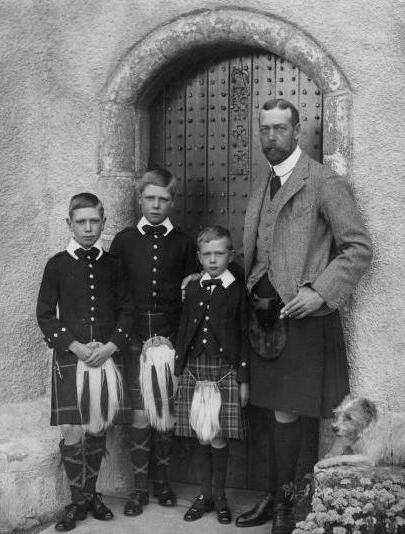 All rights reserved 2006-2009.  All content belongs to Sniffapalooza Magazine.

All articles by individual writers and contributors, understand and agree that each article that is accepted by the Editor for publication; becomes the property of Sniffapalooza Magazine for the sole purpose of publication for Sniffapalooza Magazine. Articles may be archived for permanent use on the web site for Sniffapalooza Magazine and for future issues.  All articles remain the property of Sniffapalooza Magazine for display purposes only.