Field Notes from Paris

By Bill O'Such

Sweet-scented Paris afternoons;

Life measured out in coffee spoons.

Most people who venture out to Versailles go to the chateau and

then promptly return to Paris.  However, there is another site you

should consider visiting, the Osmothèque. Here you can smell

your way through fragrance history; from Parfum Royal by the

Romans in 1st century A.D. to the perennially best-selling Chanel No. 5,

launched in 1921.  The only catch is that the sessions are in French only and need to be reserved in advance.  The Osmothèque is located at the small but renowned perfumery school, Institut Supérieur International du Parfum, de la Cosmétique et de l'Aromatique alimentaire (ISIPCA).  It was during our years in Paris that my wife, Ineke Rühland, studied perfumery at ISIPCA and apprenticed at a fragrance supplier.

Learning perfumery is as much a science as it is an art.  Long days are spent dipping mouillettes (smelling strips) into raw materials, repeatedly smelling them and storing them away in your memory.  Part of the program at ISIPCA involves using only your nose to recreate some of the key perfumes that you are likely to smell at the Osmothèque, like Eau Sauvage or Miss Dior.  Imagine the challenge of choosing 30-40 components out of thousands and figuring that out!  After two years of intense study at ISIPCA, Ineke completed her apprenticeship at the Neuilly-sur-Seine office of one of the major fragrance suppliers, Quest International. When we moved to San Francisco, she used this knowledge and experience to create her own perfume line. And it was those earlier years in Paris that directly inspired her latest fragrance, Field Notes from Paris.

Takashimaya New York

Ineke Latest Fragrance

Field Notes From Paris

Perfumer Ineke Ruhland has recently released her latest frgarance called Field Notes From Paris and it was launched under the motto: "Life measured out in coffee spoons".

Field Notes from Paris is inspired by Ineke's halcyon days studying perfumery in Paris and Versailles. It captures the romantic, nostalgic feeling of sitting at a café and writing in a journal while lingering for hours over a cafe crème.

This "woody oriental" structure combines the warmth of tobacco flower and leaf with the vintage perfumery notes of coriander seed, patchouli and tonka bean. Field Notes from Paris is an enigmatic scent with a warm, comforting presence.

Top notes are orange blossom, lemon and coriander. The heart notes are composed of tobacco blossom, patchouli and cedar, while the base is composed of tonka, benzoin and vanilla.

It is available as 75ml edp. Field Notes From Paris is at  new fragrance and it was introduced in 2009.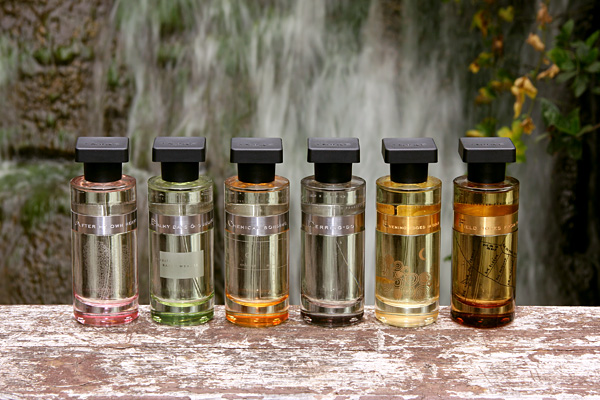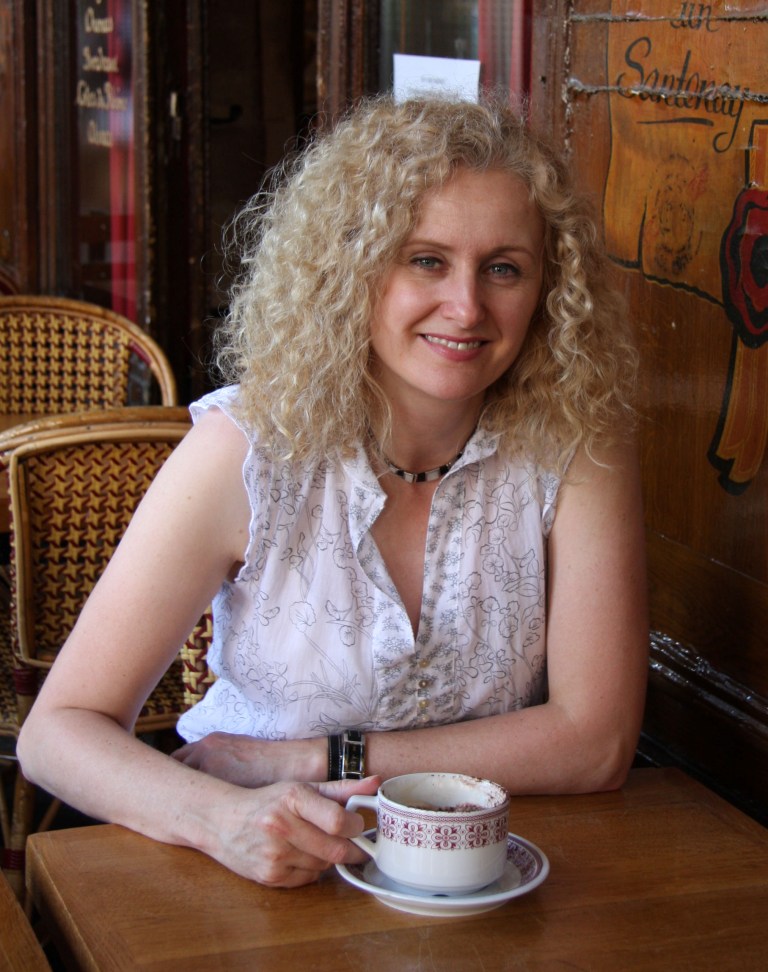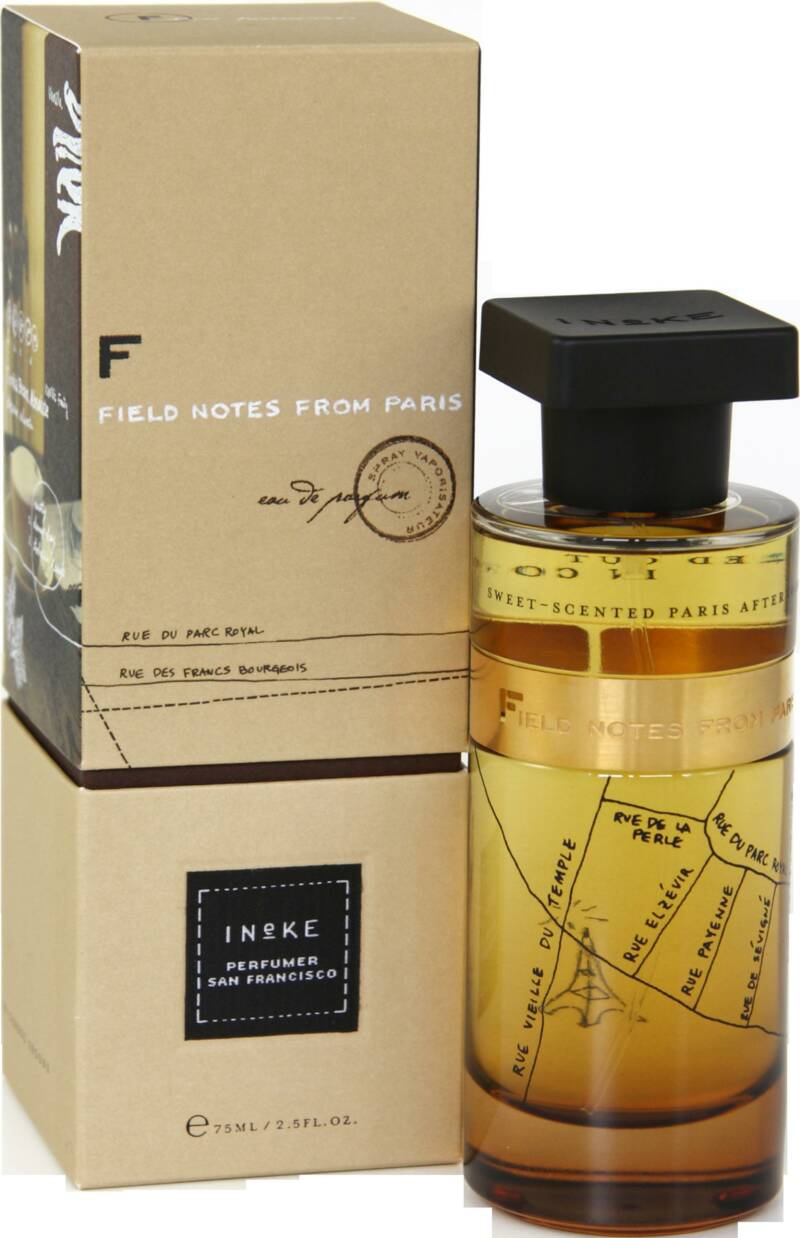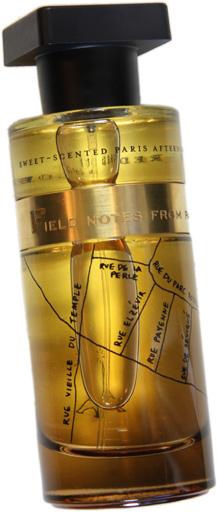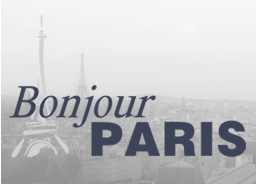 Ineke's fragrance line was launched in 2006 and is arranged as "un abécédaire de parfums," an alphabetical collection of eaux de parfums.  A to D were launched simultaneously in 2006.  The "A" fragrance, called After My Own Heart, is a very feminine and romantic soliflore (single flower) based on the lilac flower.  The "B" fragrance is Balmy Days and Sundays, with intense green foliage notes and fresh flowers like freesia and honeysuckle evoking a relaxed weekend day in the park.  Chemical Bonding is a unisex fragrance with a fresh citrus blend of mandarin, orange, bergamot and lemon, contrasted with warmer wood, amber and musk notes.  Ineke called her first men's fragrance Derring-Do because of its great "D" alliteration, although she quickly discovered that many people aren't aware of this old English expression of courage. Derring-Do has a classic French structure called a fougère and captures the fresh, peppery smell of walking under trees after the rain.

Last year, Ineke created her fifth fragrance, Evening Edged in Gold, which was inspired by our small but fragrant garden in San Francisco.  Ineke reconstructed the scents of two unusual plants that we grow --Angel's Trumpet and Midnight Candy.  Both of these flowers smell only at night and waft their gorgeous scent down our street during San Francisco evenings (particularly our Angel's Trumpet).  Evening Edged in Gold is ideal as a sophisticated and sultry perfume for evening.

At the end of September, Field Notes from Paris will arrive at stores carrying the Ineke line.  While living in Paris in the late 1990's, I would see Ineke doing her homework by studying her raw materials and vintage fragrances.  During the same time period, she became attuned to experiencing the world in a more olfactive way and the scents of our daily Parisian life in the 6th arrondissement (and later the Marais) became etched in Ineke's memory.  It is these scents, and the nostalgic and romantic feelings they evoke, that inspired the creation of Field Notes from Paris.

Field Notes from Paris

By Bill O'Such

Sweet-scented Paris afternoons; Life measured out in coffee spoons.

Requiring many months of small adjustments, this unisex oriental boisé (woody oriental) structure opens with notes de tête (top notes) of coriander seed, orange flower and bergamot.  These top notes appear during the first minutes after you spray on the fragrance and are evocative of some vintage men's fragrances from France.  The notes de coeur (middle notes) are tobacco flower and leaf coupled with cedar and patchouli.  We grow ornamental tobacco flower (i.e. nicotiana alata) in our San Francisco garden and the scent is much different from the tobacco smoke-filled Paris cafes of our memories from those years (we're happy the smoke has finally cleared in today's Parisian cafés!).  The notes de fonds (base notes or drydown) include tonka bean and beeswax, two of Ineke's favorite raw materials that she feels are particularly "French," along with vanilla and amber. The result is an enigmatic scent with a warm, comforting presence.

You can find Ineke's fragrances at perfumeries in 16 countries or on her web site, http://www.ineke.com

Other links:

Article re-printed with permission from Bill O' Such.