Cristiane Gonçalves
has recently joined Sniffapalooza Magazine in a new collaboration for new articles/new fragrances reviews and interviews exclusive to the Magazine. Cristiane is a fragrance writer and global fragrance consultant from Brazil, specialising in Oriental Perfumery, Luxury Fine and Niche Fragrances and Brazilian Perfume Brands. She is an award winning pioneer in Brazil in Fragrance Expertise Blogging as owner, editor and writer at
Perfume da Rosa Negra
which won the 9th Basenotes Awards Best Blog Finalist. She also writes for the main online fragrance publications such as Sniffapalooza Magazine, PerfumeCritic and
Osmoz
. 
Cristiane has also a broad general culture and multilinguistic background and a solid experience and expertise in Management and Human Resources, acquired in top-levels companies such as Johnson & Johnson, IBM and Unilever. She is a true passionate woman for fragrances and an excellent learner in perfumery, having reached respect and recognition by great professionals in the global perfume industry. She is internationally involved in the development of scent culture and has the gift of connecting various dimensions as literature, visual arts, music and others artistic expressions with the magnificent perfumery world and her unique writing style. She may be contacted at
cris.perfumedarosanegra@gmail.com
. Sniffapalooza Magazine gives a warm welcome to Cristiane Gonçalves and we look forward to this very special collaboration.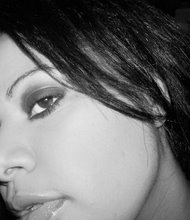 Francis Kurkdjian

Interview with Francis Kurkdjian

Owner and Perfumer

Maison Francis Kurkdjian

By Cristiane Gonçalves

Fragrance Writer - Sniffapalooza Magazine

"Maison Francis Kurkdjian is my way to express what I think about the world of fragrances, it is my take on luxury. It is nurtured from my background as a perfumer and a composer, my artistic sensibility and sensitivity."

                                                                                                     -Francis Kurkdjian

Francis Kurkdjian opened recently his new House, the Maison Kurkdjian in September, 7th, 2009, a memorable occasion when a beautiful dream came true - the dream of a very talent perfumer and composer in opening his house - an invitation to his world of fragrant Arts, his Maison as the genuine meaning of the word, as he naturally and splendidly says:

"I chose to add the word "Maison" (house) before my name. It is not stylistic concept but rather a way to express what I believe". A house has soul and history, inhabitants and friends and sometimes children. All those emotions derived from "home" join together under this word and animate my dream: to create as my greatest happiness the ability to inspire even little pleasures for others" (1)

I am far from the Parisien Rue D'Alger, n. 5 – the new address of Maison Kurkdjian, however I would have the pleasure of feeling the doors opened to his artistic world in this interview, coming into there and, much more, be inspired one more time by a dedicated and visionary artist of the scents whose perfumes always captured my fragrant tastes. As always, Francis Kurkdjian is very spontaneous and captivating – fascinating virtues, mainly, to work with emotions, people and fragrances, besides, as a real gentleman and sensitive soul demonstrates he is an artist whose passionate enthusiasm and discipline in the métier is to bring beauty, harmony and joy to the world.

I warmly welcome Francis Kurkdjian and you, dear reader, with one more amazing interview at Sniffapalooza Magazine. – Cristiane Gonçalves

CG: If you should define yourself fragrantly and in some words, which is the scent behind Francis Kurkdjian that evokes who you really are?

FK: There have been no scents to date that are me or represent perfectly who I am and what I feel. I guess since I have been a perfumer, I am running after the perfect scent and fragrance knowing it does not really exist. This is why I keep creating, working and searching even though Le Male by Jean Paul Gaultier, the very first fragrance I have created is a huge success.

If I can not give you the fragrance that reflects my personality I can at least divulge a few words that help me as a guideline in my every day life: eclecticism, authenticity, and perfectionism. And the people and artists I admire are like that: from musician to composers, to poets, painters, dancers, fashion designers, etc…

And last I can define what technically my keywords are: signature and strength. To create a hit-perfume, your fragrance must hold minimally these values.

CG: It is evident that you have been a beautiful path in perfumery and one of the few young perfumers highly recognized by your remarkable achievements and entrepreneurship style, how have you envisioned your real role in perfumery over years?

FK: After a few years within the industry, I noticed that perfumers were claiming that perfume is an art form but beside commercial works, (and you have to understand what I mean by commercial works: the work all the perfumers do by creating fragrances for brands. It is not necessary a commercial fragrance but it is a fragrance that is meant to be sold) were not really pushing the boundaries of the métier. For the most part they are/were nested in comfortable cocoons, despite the fierce is the competition among fragrance houses to win an award and be in the core lists of the big fragrance companies.

So I felt very soon, and I have to admit right away after the creation of Le Male, that something was missing. I studied the piano and practice ballet from an early stage and I had some knowledge about Art collaboration and what Art can be sometimes disconnected from money and I was coming from the "couture" side. I have many relatives in my family who worked in fashion, tailoring, etc...

I was also fed up about people calling us "Noses" and saying we create "Juices". I never use these two expressions which I found terrible and very disrespectful of our work.

"Nose" is to me a very pejorative expression, which is so far from our reality as perfumers.

It does not reflect at all the fact that we use our brain first to work like any other artist. You do not call a pianist or a "writer' "hands", a dancer "body", "feet" or "arms". And 'juice' is so terrible. It makes me feel of a poor concoction like in French we say "jus de chaussettes" (socks juice!).

So I first decided to open my own atelier in order to create bespoke fragrances for a private clientele. I was 30 years old and it was my very first entrepreneurial experience. I was able to push my own limits as time or money were not issues anymore; compared to 'commercial' briefs I was working on. I could also decide about the flacon, the case and the logo and do my own project from the beginning to the end.

I also noticed scent could be use as a real art form, the same way you have the notes for music and colors for paintings, photograph or video.

I started to do what I called collaborations in artistic genres. Sophie Calle is one of the first artist then little by little, I  meet other great talents such as world pastry chef Christophe Michalak with whom I designed a dessert for the Plaza Athenee Hotel in Paris. I had the chance to create fragrance for a celebration night at the Paris Opera, and then started my first work for the Chateau de Versailles, Marie Antoinette's fragrance and then the 4 olfactive performances I gave in the gardens of the castle.

CG: Francis, what did move you to open the Maison Francis Kurkdjian? Is there some specific mission and/or intention you wish to transmit to perfume industry and consumers based on your perfumery values?

FK: Opening my own house is something I have always dreamed about, like in a real dream, the one that never comes true. I have to say this new chapter of my career could not have happened without my team and I should thank them all for their support and great professionalism, not forgetting also the mentors I have met throughout the years.

Maison Francis Kurkdjian is my way to express what I think about the world of fragrances, it is my take on luxury. It is nurtured from my background as a perfumer and a composer, my artistic sensibility and sensitivity.

My house is a tribute to Paris, her magic and her spirit of freedom. It marries tradition and cutting edge technologies. My house is dedicated to great joys as simple pleasures and its mission is to perfumed life 24/7. 

CG: In a general overview, how was the birth of your new fragrances such as the selection of the range, inspirations, use of raw materials, etc?

FK: It is all about what inspires me, touches me not only in fragrances but also in life. At the beginning there was the motto of the brand, perfumed life 24/7. Then I built the fragrances according my likings. I wanted to redefine what luxury is about (which is not determined by the price, but rather about the details of a product) and create a line which is approachable and affordable, with low price points for accessibility. I wanted a luxury line for everyday  moment as I do believe everyday and each moment should have its preciousness.

Maison Francis Kurkdjian Press Kit below listing the new products!

I chose to add the word "Maison" (House) before my name. It is not a stylistic conceit but rather a way to express what I believe: A house has a soul and a history, inhabitants and friends and sometimes children. All those emotions derived from 'home' join together under this word and animate my dream: to create as my greatest happiness the ability to inspire even little pleasures for others. My "Maison" brings together the various activities that contributed to its construction. There is first my work as a perfume designer for great fashion, beauty and luxurybrands. Then the 'bespoke' creations I initiated in 2001 for a private clientele, followed by artistic collaborations in Paris, Versailles and New York. A line through time adds the olfactory and visual productions and leads today to a range of perfumed products newly created under the label 'Maison Francis Kurkdjian' Why this product line? Because day after day, perfume does exist for me as a part of the art of living, as a transcendent approach to life. The beauty of perfume speaks at once of the intimate and the universal. No dictumcan be imposed on perfume. Its magic escapes all control and we are obliged to let it speak of our emotions however free and primitive, to live together in a world where scents provide echo for each other, a world I wish to inhabit every waking hour and often in dreams as well.

Francis Nourhan Kurkdjian, Paris, September 2009

The Boutique at 5 rue d'Alger in the 1st arrondissement Place Vendôme area, is a jewel inspired by the covered passages and galleries of old Paris. It has borrowed the charm of the shops of artisans of long ago by revisiting their principles and codes and presents the perfumed universe of Maison Francis Kurkdjian, including its custom orders.  The Boutique is explained by its architects Yann le Coadic and Alessandro Scotto: The challenge was to transform a small space into something grand – strong with history and potential.While we are obsessed with the particulars of the architecture, we remember that we are in a neighborhood with a history. We have returned to the source of small boutiques that gave their noble character to their product, not to their space. It is a return to the essential.  To make the space vibrant, we imagined an enormous window indivisible from the structure, a blur between inside and out that attracts the curiosity of the passerby. While creating a boundary between the interior and the exterior, it does so with a dimension of theater and a little magic. We searched for materials that create surprise while still respecting the logic of the products within. The end goal was to continue to confuse the senses between the old and the new, to play with true and false, to have shoppers ask if all this is new or long standing, to excite the eye and the spirit – and all in thespace of 325 square feet.

Paris is at the heart of my inspiration. My travels take me away, but they also serve to bring me back, back to my City, and its heterogeneous population, to its light and the shade of its monuments, the grey of its rooftops and the bursts of magic as its golden spires puncture here and there its incredible skyline. Paris inspires the universe my House: grey zinc and gold. The product line is explained by Fred Rawyler who conceived and executed the graphic design: The Flacon The inspiration for the falcon is an example in crystal that I found while antiquing, one originally designed to be part of a traveling toiletries case. I was taken with the idea of a flacon that traveled and returned fitting exactly into its holder. My model is a unique object,  obviously created for a particular person. It led me to design a flacon sectioned in square crystal facets, each in rapport with the next and shaped from the base to

the neck. I asked the glassmakers to create angles as alive as possible without appearing too aggressive. To underline this artesian work, I added a small signature – themonogramof the House – at the back of the flacon, much in the manner of artists signing works with pride.A tube extends from the atomizer pump but seems to disappear after the first spray, leaving the perfume languid in its container. The Stopper. We wanted a Stopper made of a material emblematic of Paris. We chose an alloy of zinc. Zinc is alive and interesting in that it refuses uniformity. Thus, no two stoppers are identical; each has its own unique variation dependent on the density of the grey color. We made the same choice for the bases of the candles. The alloy is only treated to prevent oxidation. The Packaging. We wanted the perfume flacon to be the precious jewel that one discovers in its case after all other wrapping

is removed. While packaging is often included within the case to protect the flacon, here we created a corrugated wrapping for the outside, a covering to protect

both the flacon and the case (which is perfectly fitted to the dimensions of the flacon). It is only when opening the case that one discovers that it is gilded with warm

gold on all its interior faces and leads to the perfume in its immaculate universe. It is a luxurious package that one comes upon slowly and deliberately.

Since 2001, Francis Kurkdjian has created bespoke perfumes for a select private clientele. This service will continue to be offered at Maison Francis Kurkdjian and will be augmented by a new service of 'Special Orders'.  This new section will be a territory for free expression, where all products items of the House can be customized to one's desire. All olfactory ideas and follies will find an attentive ear: perhaps a series of made to order home sprays and candles, or special perfumed bubbles for a birthday or in a luxury container for a very special wedding, a bespoke perfume creation on a gold plated Tour Atour bracelet. In fact, any personal perfumed whish could materialize in any article of Maison Francis Kurkddjian product line. As with the traditional Bespoke offering, this new service begins with a telephone rendezvous to frame the project. A meeting will follow with Francis Kurkdjian. Details of delivery upon placement of the order. Please feel free to contact us for further information. Bespoke perfume creations and Special Order Estimates on request For a private meeting:

Maison Francis Kurkdjian

5, rue d'Alger

75001 Paris

Cologne Pour le Matin (Cologne for the Morning), Cologne Pour le Soirt (Cologne for the Evening) – an olfactory duet; a bedtime story for moments during the day or the night or both – as one wishes. Cologne Pour le Matin: A lovely awakening after a late morning or a nap outdoors in the afternoon. Full of sleep, smell a ray of sunshine on one's face. With bare feet walking on a lawn or on stone pavement warmed by the summer.

Olfactory Description

Bergamote from Calabria – Lemon from Sicily – White

Thyme from Morocco – Lavender from Provence –

Orange Flower from Tunisia in a smooth, fresh, powdered

combination.

Cologne Pour le Soir: An evening in winter or just the wish to feel oneself enveloped in softness. A cashmere sweater or the arms of a loved one. To rest ones head against a welcoming and perfumed nape. To breathe and abandon oneself, to dose off or go limp.  Olfactory Description

Infusion of Benzoin from Siam – Bulgarian and Iranian

Rose Honey, Incense absolute.

Cologne for the Morning in natural spray bottle 6,66 fl oz

Cologne for the Evening in natural spray bottle 6,66 fl oz

The olfactory universe of Maison Francis Kurkdjian is a palette of fragrances worked as colors. Interior Perfumes are not carbon copies of the Eau de Toilette or the Eau de Parfum lines, but rather a reworking of the core floral notes that comprise a fragrance: a bouquet of white flowers for Aqua Universalis, orange flowers for APOM, rose for Lumière Noire. Just as one might like blue, one walks through its nuances. Everything functions in a familial spirit of complementarity. Each product in the line of Perfumes for the Interior responds to a movement and a moment of particular fragrance: A slow distillation of fragrance into the air from a candle; immediate from a spray; playful and convenient from Incense Papers – these are three different dispersions for the same scent.

Perfumed Candles 'Photophore'.  Each candle sits on a base of zinc with an underside of felt which allows the candle to be set without damage or sound, even on fragile surfaces. The product line contains three perfumed varieties: • Aqua Universalis Perfumed Candle 'Photophore' – Bouquet of White Flowers 12,83 oz

• APOM Perfumed Candle 'Photophore' – Orange Flowers 12,83 oz • Lumière Noire Perfumed Candle 'Photophore' – Rose 12,83 oz

Perfumed Incense Papers. Incense Papers recreate the tradition of burning papers. One can light them and let them be consumed. But one can also slide the paper strips into drawers or armoires, or into luggage to bring a bit of home along on a trip.  Pull box with 20 perfumed strips for burning available in three varieties:

• Aqua Universalis Incense Papers: Bouquet of White Flowers. • APOM Incense Papers: Orange Flower, • Lumière Noire Incense Papers: Rose

Interior Perfume

The natural spray Perfume for the Interior is offered in a labeled flacon and topped with a round zinc stopper. It comes in two varieties: • APOM Interior Perfume

natural spray: Orange Flower 2,33 fl oz  • Lumière Noire Interior Perfume natural spray: Rose 2,33 fl oz

Tour Atour the Perfumed Bracelet

With a wink to the origins of the craft, when the perfumer was also a glove maker. The glove becomes a leather bracelet. The link to today: A perfumed jewel. To close it and open it without difficulty, the clasp is magnetized – the bracelet can be removed with the simple turn of the hand. A little personal pleasure – perfumed wrists to leave a bit of oneself on another.  Bracelet with two turnings of leather. Perfumed with a silver clasp, monogrammed and magnetized

Perfumes for Tour Atour:

• Aqua Universalis Tour Atour: Citrus notes – White Bouquet – Light and Musky Wood

• APOM Tour Atour: Orange Flower and Cedar wood

• Lumière Noire Tour Atour: Spiced Rose and Patchouli

Les Bulles d'Agathe (Agatha's Bubbles)

Our House loves children. Agatha is 6 years old.

Agatha touches and smells everything. Agatha is

curious about all things that surround her. Thus, for

Agatha, I have created a collection of scents to help

discover the world of fragrance while playing. Twist,

blow, marvel! First opus of perfumed bubbles, a serie

of green notes in simple fragrances:

• Les Bulles d'Agathe: Pear 45 fl oz

• Les Bulles d'Agathe: Cold Mint 45 fl oz

• Les Bulles d'Agathe: Cut Herbs 45 fl oz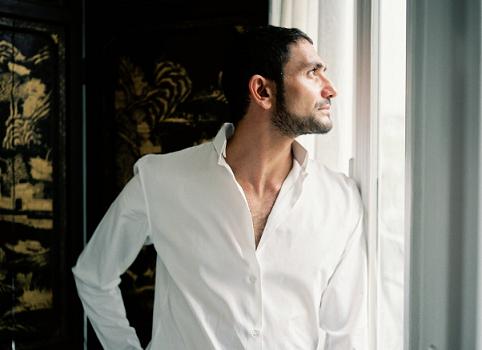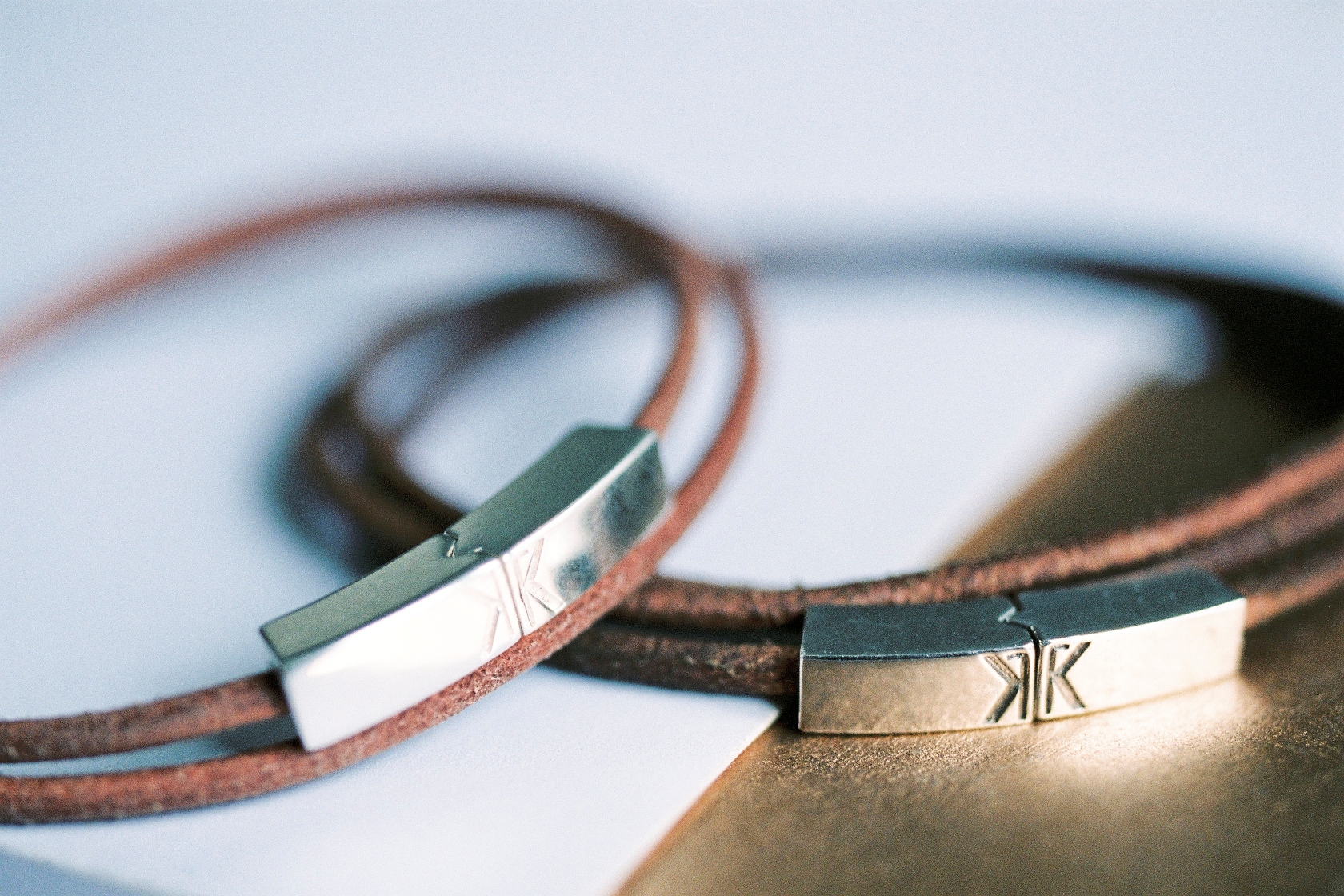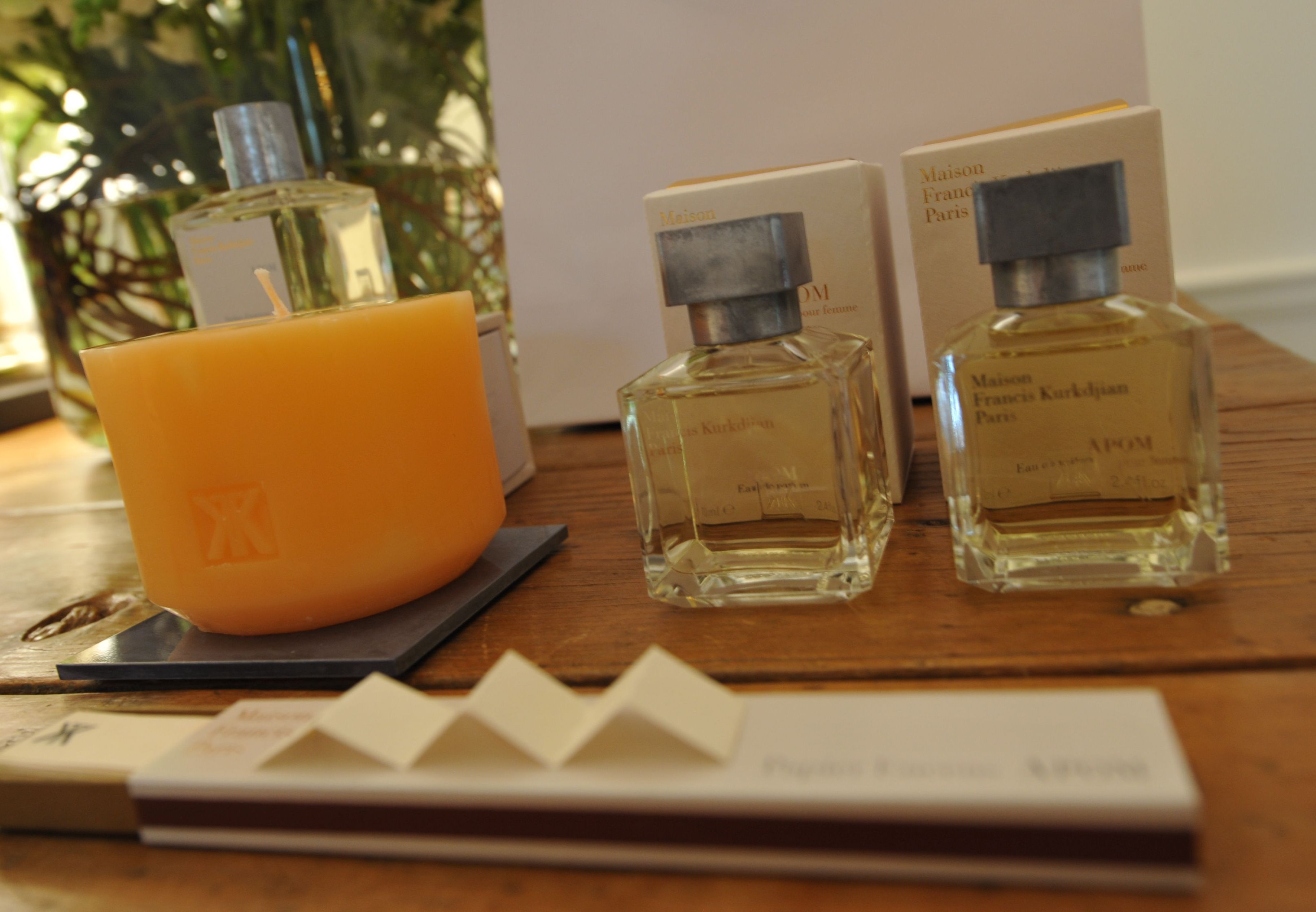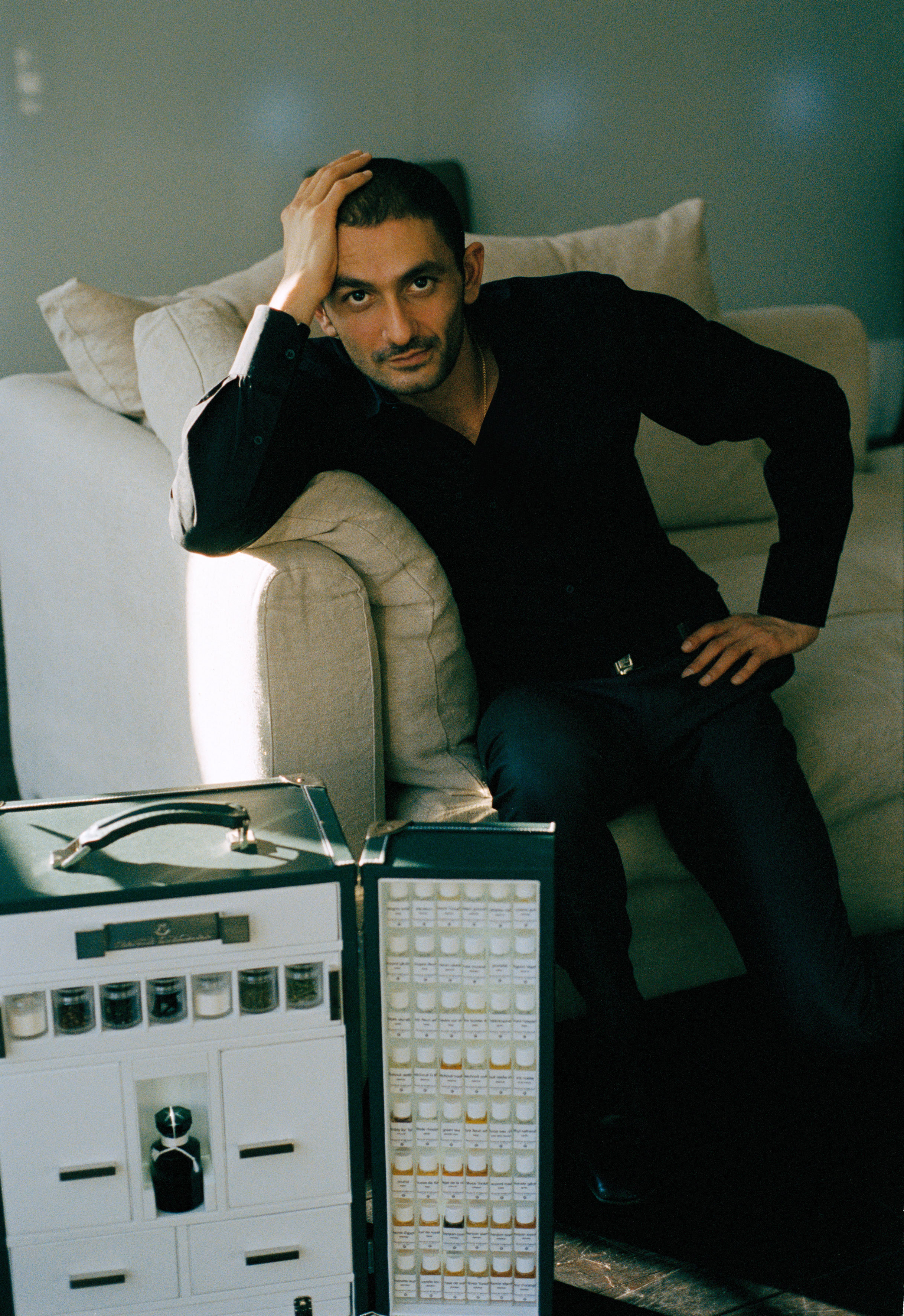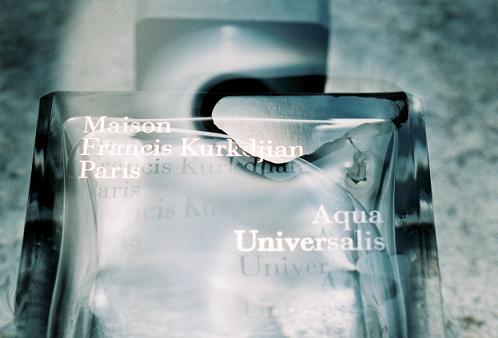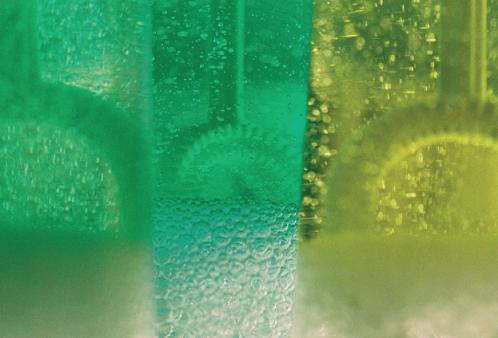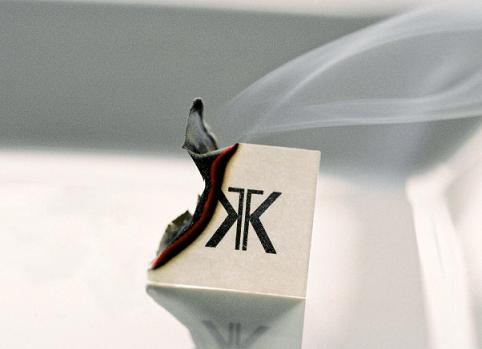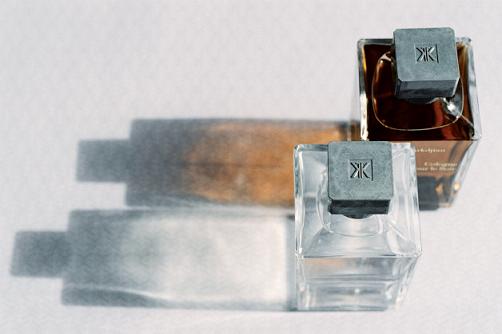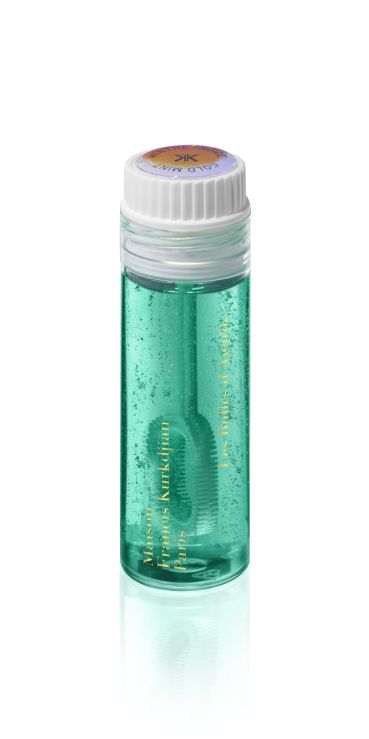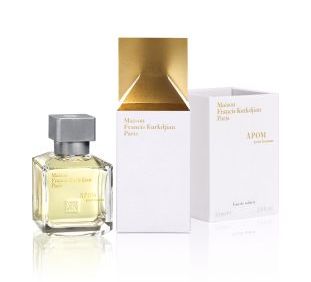 CG: Francis, I adore the way you create fragrances with some flowers, mainly orange flowers and roses. Personally, they wear me with an alluring and gentle aura. By the way, are orange flowers more special for you, including in your new fragrances?

FK: Orange blossom is not dear to me more than Rose, Jasmin or any other flowers.  There are not many natural flowers and it is therefore more about how they are incorporated that tells the interesting story.   Apom line and Cologne pour le Matin contain orange flower and Lumiere Noire line and Cologne pour le Soir have rose.

CG: Tell us a little bit about your creative process

FK: 1% inspiration and 99% transpiration.

First I need to have a feeling, get an emotion; I need to have the envy. It can come from a work, a place, someone I meet, a piece of art or a book I read. Apom fragrance was inspired to me by one of my trip to Lebanon. I have always loved the association of the words Lumiere and Noire. The fragrance is inspired by a very famous actress I have met.

Cologne pour le Matin is inspired by the first chapter of French writer Francoise Sagan novel 'Bonjour Tristesse' and a walk in my parent's country house garden.

CG: What beautiful references… thanks for sharing them.  Now speaking about Bespoke perfumery, when you create a custom made perfume, how is the assessment interaction with your client? Do you have some technique, some distinguishable approach?

FK: Creating a bespoke fragrance is not very much different than working for a brand as you have to fulfill someone's need and respond to a demand, a request, a brief… However, I have more time to work and no price limit to achieve my client's wishes. This is a tremendous difference. My approach is very similar as I try to enter someone else's world (respecting the fact it is a private client).

CG: The opening of Maison Francis Kurkdjian (has) caused some thrilling expectation in most fragrance aficionados giving the impression that there is a revolutionary concept in the Maison or at least, the intention of different perspectives on the perfumery Art more focused on freedom, creativeness and high quality métier including working with distinct product categories not only with fine fragrance concept, breaking standard paradigms. What makes your Maison different from renowned and real niche perfume houses, for example?

FK: First of all, Maison Francis Kurkdjian is not a niche brand. Yes it starts small, but it will expand in many countries very soon.

There is also a diversity of products that goes beyond the traditional fragrance offers like Tour Atour; the scented leather bracelet with its sterling silver magnetized clasp or the perfuming liquid washes and softener that match an entire fragrance line. Each product is driven by the same motto: quality, pertinence, simplicity, beauty of the details and a good value/quality ratio. I wanted a price range that would not exclude any one from buying a little piece of the dream. This is why it starts at 12 Euros with Les Bulles d'Agathe, the scented soap bubbles product inspired from my 6 year old niece.

CG: Something interesting is the concept of non-brand I could read it at Cosmetic News, that is, you don't associate your perfume house as a brand; this seems a very complex issue when we look at the value of a brand in luxurious market, understanding that a brand is a heritage and an appealing strategy to have also a market revenue, a loyalty and, mainly, an emotional identification from consumers. But don't you think your successful career path in perfumery naturally branded yourself for years, consequently, building you as, perhaps, a real brand in perfumery? How would consumers separate this association, mainly a perfume house that has your name and is a real "home" for you bringing us your world, other emotional connection?

FK: I do believe consumers can find out for themselves whether a brand or a house or a man behind the collection is legitimate or not. I do not market myself at all. I do things the way I believe they should be done without consumer's market research or existing trends in mind. I follow my gut, my wishes, and my inspiration.

A brand to me sounds like a marketing term and far away from the spontaneity I have for creating my products and talking about them.

CG: Lovely words. Spontaneity with ourselves and with others is all.  In your Maison's range, something that has captured a special attention is the release of laundry products, such as Acqua Universalis whose scent is a soft and lovely floral musky one as found in fine fragrances. By the way, congratulations for this initiative. Why have you decided to include a laundry product category with the status of a fine fragrances product, what is, without a doubt something very innovative and daring?

FK: Very easy to answer (lol)… I do my laundry myself still; at least the washes and I have spent hours in supermarkets trying to match the scent of the liquid wash and the softener. The fact that these 2 products do not have matching scents is pure nonsense. I wanted to correct that and have an easier life, and save time! I discussed that idea within my team and here we go. They all love the idea! So here it is …It was that simple.

CG: (lol) Great! I love the idea too; it should make my life easier in Brazil. Your fragrances also are going to be sold in United States. Do you intend to grow internationally in emerging perfumery markets as Asia and South America?

FK: Yes, we will expand the House in those markets, of course. When, I can not tell you as we are opening doors one after the other with the right partners.

CG: Francis, it is delightful to see your versatility in working in many fragrance projects such as bespoke perfumes, projects as at Château de Versailles and Plaza Athenée Paris, remarkable prestige fragrances for acclaimed fashion brands such as Jean Paul Gaultier and Narciso Rodriguez, niche market as Juliette has a Gun, MDCI, etc. Besides you have kept your regular position at Takasago. What makes you believe in a project and enjoy it, that is, what is the best combination to find pleasure in working with scents and open-minded to different work directions?

FK: I decide to work on a project when I find have fun doing it, when it brings me joy. I have pleasure in working with a team when it opens my eyes and my sensibility to something I have not done, when it nurtures my passion for life and people. For Romano Ricci, I felt like an actor playing for a little production, for MDCI I met Claude Marchal and I totally fell in love for the handcraft and the story behind the crystal bottle, and the man is just delightful. For Jean Paul Gaultier, it is a love story that last for now 15 years. Narciso's sensitivity was new to me, creating a dessert with Christophe Michalak and sharing the passion for perfection was just a pleasure…

CG: When you are creating any fragrance, is there a global message you wish to be heard by all wearers, something as the scented voice of Francis Kurkdjian or a type of aesthetics of your work people should be touched by?

FK: What really matters to me is that the work is well done. I am not running after any fame or recognition. Just obsessed by the perfection I can bring to my métier.

CG: You have passion for Music and Dance art mainly opera and ballet. Does some aspect of Dance and Music inspire you or have already inspired you in the perfume making process?

FK: Discipline, perfection, persistence, harmony, effort, beauty: these are the keywords to me.

CG: Some perfumers have fragrance dreams to turn into reality such as a fragrance they would like to work on based on some inspiration, raw material, etc. Do you have some other fragrance dream besides your House?

FK: I have to say I no such desire, as I have my Maison, beauty, luxury and fashion brands, olfactive installations to fulfill all my needs.

CG: Francis, now a classical question for an experienced perfumer: What will be the future of the perfumery in your visionary opinion?

FK: Future is how you deal with the past and what you do in the present…

Victor Hugo said: "The future has many names: For the weak, it means the unattainable. For the fearful, it means the unknown. For the courageous, it means opportunity." I love the quote.

CG: Great quote! Finalizing this great interview, there is something you would like to share with perfume lovers that have followed your admirable work.

FK: I thank you for giving me the opportunity to talk about my work and I hope this interview will help them to get to know me better. 

CG: Thank you for being here with us and I wish you great achievements with your Maison.

All press information below ...

(1) Quote from Press Release Kit – Maison Francis Kurkdjian. All Rights reserved.

All images courtsey of Maison Francis Kurkdjian. All Rights reserved.


Les Bulles d'Agathe (Agatha's Bubbles)

All images courtsey of Maison Francis Kurkdjian.

All Rights reserved 2009.

Editor Raphaella Barkley would like to thank Francis Kurkdjian and Cristiane Gonçalves for the considerable  time and effort

for this outstanding special interview for Sniffapalooza Magazine. Congratulations!

Meet Francis Kurkdjian at the Sniffapalooza Fall Ball as he launches Maison Francis Kurkdjian at Bergdorf Goodman.

Tour Atour; the Perfumed Bracelet

All rights reserved 2006-2010.  All content belongs to Sniffapalooza Magazine.  All articles by individual writers and contributors, understand and agree that each article that is accepted by the Editor for publication; becomes the property of Sniffapalooza Magazine for the sole purpose of publication for Sniffapalooza Magazine. Articles may be archived for permanent use on the web site for Sniffapalooza Magazine and for future issues. 

All articles remain the property of Sniffapalooza Magazine for display purposes only. Sniffapalooza Magazine is independently owned and operated by Raphaella Barkley.

Sniffapalooza Magazine is independently owned and operated by Raphaella Barkley.