Don't miss an issue...

Subscribe to Sniffapalooza Magazine

Click on the link to the right and I will send you

the new issue each week.  Your email address

remains private, it is not given to anyone or any

business, I respect the right to privacy. 

It is soley used to notify you of new issues

of Sniffapalooza Magazine.

In the 18th century, in Parma, Italia, there was fine printer and typographer named Giambattista Bodoni -- his work was called by many of his time and since, as the exemplar of sophistication in design. Beautiful books, exquisite typefaces, amazing sense of airiness and restraint. The type of our masthead is custom designed and hand-drawn by Tim Girvin and his team in NYC | Seattle, creating a perfection on the classics from centuries past, to a new revised and refined titling treatment -- just for us!   Sniffapalooza Magazine Banner by Tim Girvin. 

Sniffapalooza logo/banner: Bond No. 9 is a registered trademark of Laurice & Co. ©2008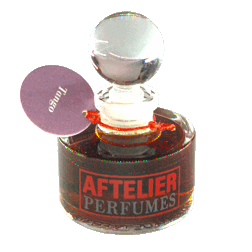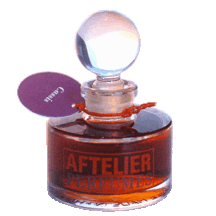 December 1, 2008

In this issue we feature the Magazine's Scentsational Holiday Gift Guide,

The "New" Luxury: Home Fragrance Part Three - Antica Farmacista, Archipelago Botanicals including interviews  & "The Best of the Rest", Viva La Juicy…The Grown Up Fragrance , UNDER THE RADAR: An Exclusive Interview With Salvatore Piazzolla of Hampton Sun and Parfums Mercedes Jus d'Amour new fragrance review by Juvy Santos.  We also feature UPTOWN GIRL: Perfumer / Aromatherapist Dawn Spencer Hurwitz opens new design studio & storefront in Boulder Colorado's fashionable district and "A Good Pre-Christmas Sniff at First In Fragrance, Germany" By Bettina d'Onofrio.

Michael Edwards, author of Fragrances of the World, has granted us an exclusive interview.  We are thrilled to welcome MICHAEL EDWARDS in a rare appearance as we celebrate the 25th anniversary of his iconic fragrance reference books and revolutionary classification system. Don't miss our next issue for the video and written interview with Mr. Edwards by Mark David Boberick.

UNDER THE RADAR:

An Exclusive  Magazine Interview With

Salvatore Piazzolla

of Hampton Sun

The beauty of Southampton, Long Island motivated two men to create a lifestyle company that would blur the lines between suncare, skincare and fragrance. Thousands of miles away from the rarefied olfactive universe of the South of France, Hampton Sun Care was born on the South Shore of New York's Long Island.

Inspired by nature, enriched by the beaches and indigenous flora, Privet Bloom is the Company's first fragrance. Brian Kurz,(formerly a top executive with the incomparable L'Artisan Parfumeur and the legendary Penhaligon's) recently joined Hampton Sun—immediately putting their fragrance on our radar.

In this exclusive interview Co- Founder Salvatore Piazzolla shares the Company's 'fragrant' vision with our readers: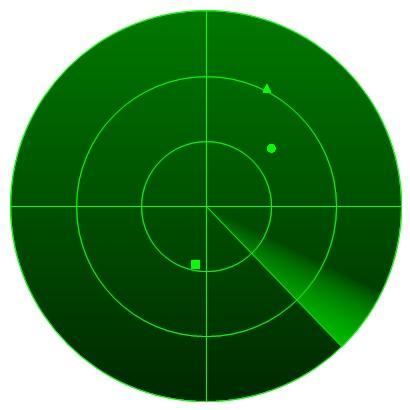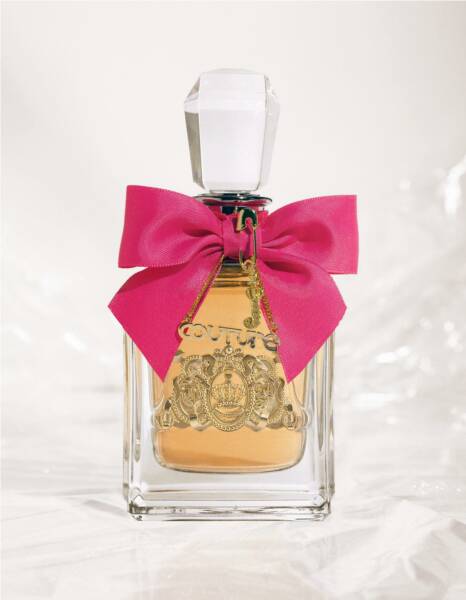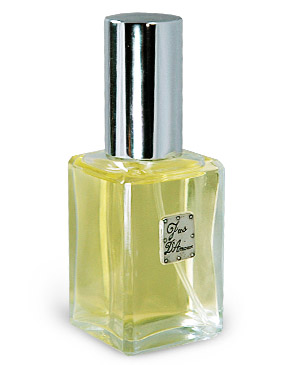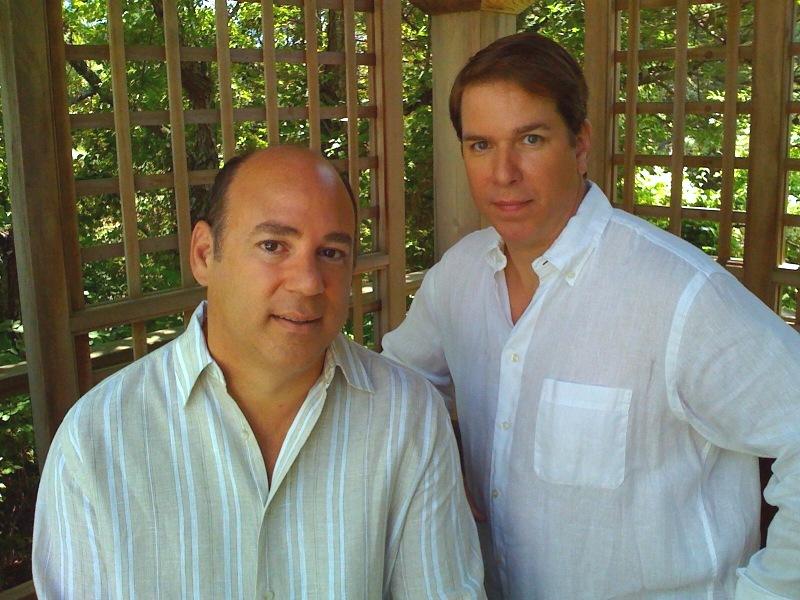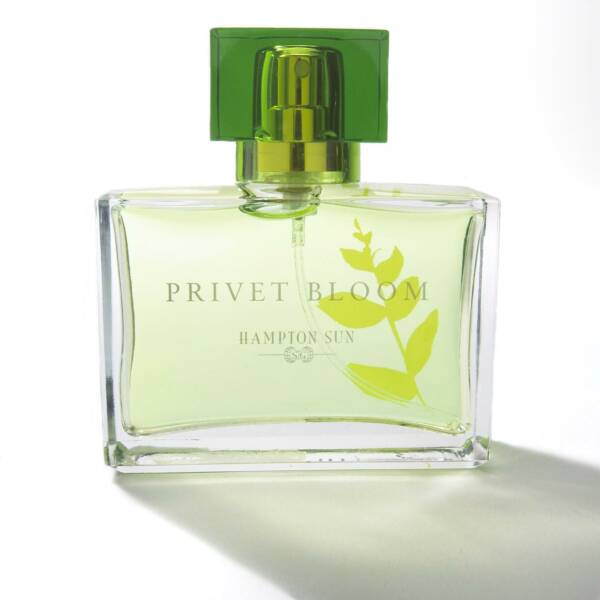 Viva La Juicy… The Grown Up Fragrance

Juicy Couture the clothing company known for its girly advertising in pastel colors of pink, mint green and sunny yellow wigs on young models dressed in the finest of empire gowns as if they are ladies in waiting during Marie Antoinette's court have captured the attention of girls worldwide with such items  as velvet purses, wallets, charms, jewelry and as of 2007 the launch of their first signature fragrance named no other than Juicy Couture. This Fifi award winning fragrance (equivalent to the Oscars for fragrances) topped the sales charts in record breaking numbers with their unique style of adverting to the young girl that has everything.

Recently, Viva La Juicy fragrance launched in September 2008 is the second and so far the most successful selling fragrance by Juicy Couture. I was drawn to Viva La Juicy not by the scent originally but by the shocking pink packaging. Intrigued by this bold statement, I walked to the counter and saw several women dressed in business attire that seemed to be on their lunch breaks or in town for a board meeting engaged in conversation with the sales associate. My assumption is that these ladies were purchasing Viva La Juicy for their daughters or granddaughters but from what I heard, this was not the case. The sales associate described a brief history of the Juicy Couture legacy but here comes the "juicy" part. 

Viva La Juicy is enriched with enticing wild berries, mandarins, honeysuckle, gardenia and jasmine. Plus a gentle touch of amber, caramel, sandalwood and praline to sweeten it up. Remarkably, I could smell each one of those scents but yet it is also soft and subtle. What I also liked about it is the traditional bottle which is a bold gold decanter decorated with Juicy charms and a  little fuschia colored ribbon to add that little girl touch in all of us regardless to age.

Viva La Juicy captured not only the market for young girls who has everything but the woman who has everything, too. It is a fragrance to be held as fun with a lot of flair and for the women in business attire for example, not to take life so seriously. I have a new profound respect for the Juicy Couture brand and how they manage through the art of perfumery keep relationships between mother and daughter closer than ever.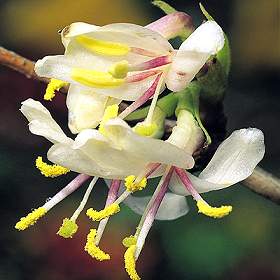 Jus d'Amour Review

By Juvy Santos

Imagine a bitterly cold November morning, grey sky, the trees stripped bare, and the season's first snow falling. The day cries out for warmth, for coziness...comfort. Jus d'Amour delivers this in spades. It's a sweet, creamy, languorous scent--an extra layer of warmth as the snowflakes fly. On first sniff, coconuts, vanilla, subtle jasmine and sandalwood are instantly evident--a gourmand, to be sure, but not quite as simplistic as you'd expect. No patchouli. There's an edge to the vanilla/sandalwood base--the violets. It lifts the composition and gives it an unexpected, slightly odd sparkle.  On me, the note translates into something almost rubbery, almost tangy. It keeps the blend from becoming too soporific, differentiates it from other vanilla/sandalwood bases that permeate the market. The development is fairly linear, lying close to the skin in the perfume oil version.

I keep coming back to Jus d'Amour, I keep craving it. It's approachable--downright cuddly, even. This is not Pink Sugar. This is not Eau de Jolly Rancher. This is a sweet vanilla that feels sophisticated, channeling bubble-gum girlyness without succumbing to the clichés. I'm sure that it will be too sweet for some, but that odd rubber zing that I smell has me plastered to my wrist. I have it scenting my scarf, and I feel as if it makes me warmer as I brave the winds.

Interview with Mercedes Gabon from Parfums Mercedes next issue!

Juvy Santos ('Arhianrad') is a self-avowed 'perfume nerd' and a second-year law student at the University of Pittsburgh.

Her other interests include all things fragrant, Japanese, tea, Scotch, and science fiction.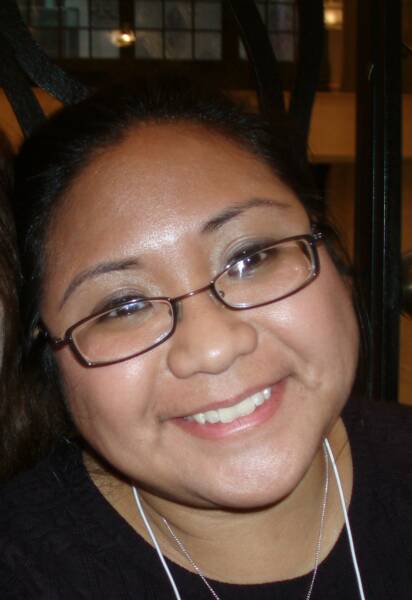 UPTOWN GIRL

Perfumer / Aromatherapist Dawn Spencer Hurwitz opens new design studio & storefront in

North Boulder's fashionable

UPTOWN Broadway District

Boulder, Colorado,  Acclaimed Perfumer / Aromatherapist, Dawn Spencer Hurwitz,

celebrated the GRAND OPENING of the ESSENSE STUDIO, a new aroma design

studio and storefront in North Boulder's Uptown Broadway District.

the ESSENSE STUDIO 

the feel is part vintage scent parlor +  part modern art studio = the ESSENSE STUDIO

specializes in Artisan hand made Perfumes, Natural Perfumes, Aromatherapy scents

and preparations as well as Organic Bath & Body care, essential oils and vintage-

inspired perfume specialties.  the ESSENSE STUDIO is the only location where

clients have access to all of the myriad scents developed by DSH.   Fragrance

consultation services, signature custom perfume designs and aromatherapy

consultations are also available, by appointment.  the ESSENSE STUDIO offers

a unique sniffing experience in a beautiful, elegant atmosphere.

DSH, as she is called by her devoted following, has been working with aromatics

for the past 17 years.  She has developed many innovative concept perfumes her

most recent being a color-to-scent translation series  and worked with top designers

to consult and create exclusive perfumes.  " Many of our local clients have been urging

us to open a space that would cater to the type of self expression, artistic quality

and ingredients that our Boulder clientele expects and needs", says DSH.  " We feel that the ESSENSE STUDIO is a unique experience that offers a very high level of expertise and large variety of products to this sophisticated community.  There is no other place like it in Boulder."

Beginning her career as a Painter, Dawn came to Perfumery in 1991 while working at Boston's famed ESSENSE Perfumery (on Posh Newbury Street).  She developed her talent for creating perfumes based on Fine Art principles and since the early nineties, has been busy transforming the first ESSENSE perfumery into her online emporium, "www.ArtScent.com," as well as developing her innovative lines of ready-to-wear artisan perfumes under her own label (*including the recent launch of DAWN Perfumes at BARNEYS NEW YORK / Tokyo with Japanese design partners, Undulate Labs) and consulting for niche marketers, such as Flora Napa Valley, Calypso, Jules & Jane and Zents Spa collection.

Now, Dawn has returned to her roots by opening her first Boulder location. "I'm thrilled to finally open my doors to the Boulder community and have the opportunity to share this incredible art form," says DSH.  "I have long sensed a need in Boulder for a place to explore the vast universe that scent provides... it holds the key to untold discoveries in ourselves and our sense of well being.  the ESSENSE STUDIO was created for just this purpose."

A sneak peak display of the next addition to the space Colorado's first Perfume Museum, coming in 2009 is also on view.

the ESSENSE STUDIO is located at 4593 North Broadway, D120 in North Boulder, Colorado.  Store hours are Tuesday through Friday 11- 6 pm; Saturday 10-6 pm.  Closed Sunday and Monday.

For additional information, photo and interview opportunities, please contact DSH at 720.563.0344 or email
dsh@dshperfumes.com.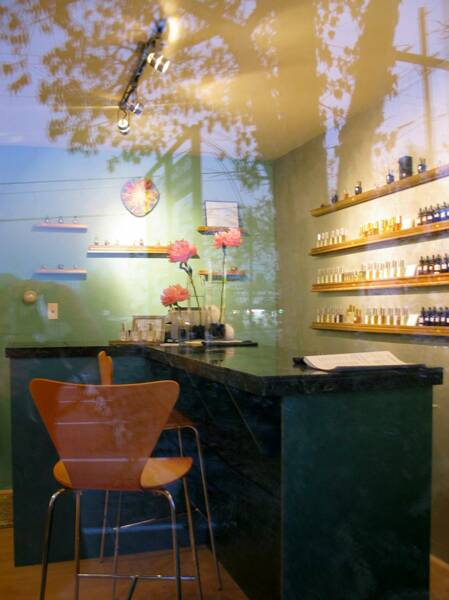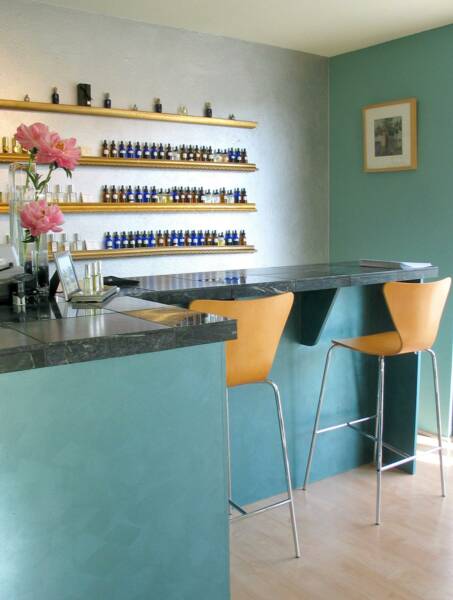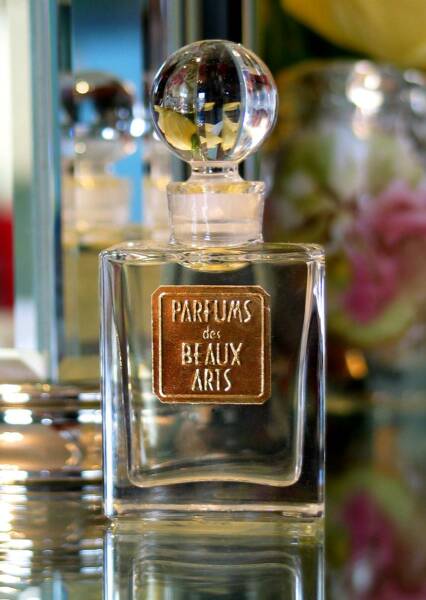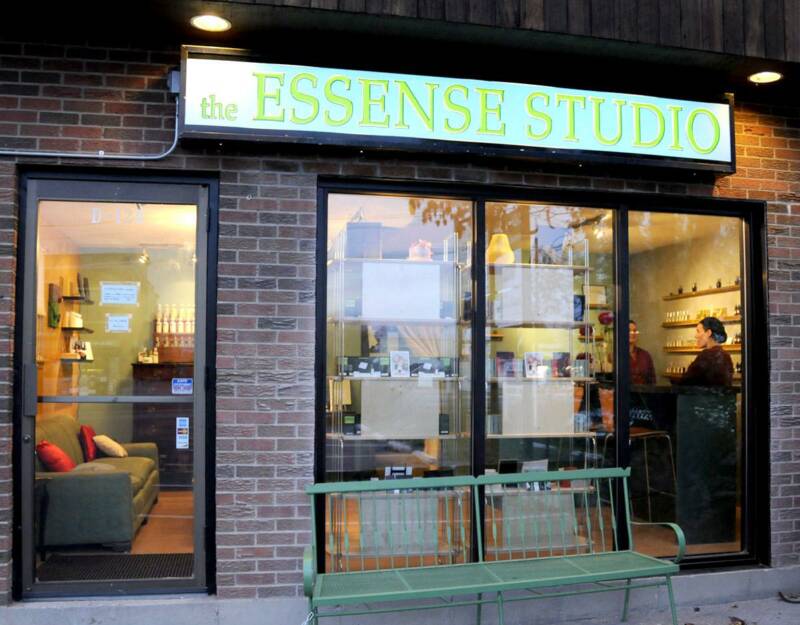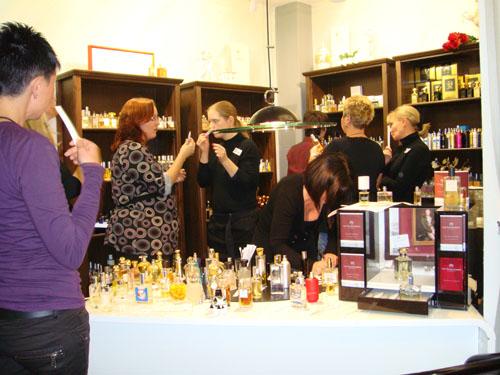 Perfumistos would like to share their passion with everyone

on their gift list…You may be a perfume pro but you'll need to think outside the flacon to find the perfect scented gift for both newbies and aficionados

Scentsational Holiday Gift Guide

A Good Pre-Christmas Sniff at

"First In Fragrance" Germany

By Bettina d'Onofrio

In April of this year a group of women, all members of the Beauty Board, met at "First in Fragrance" boutiques in Bruchsal, Germany for a little sniffing event. Since it was so much fun and the pictures posted in the board along with all the reports did a good job to confirm this, I suggested meeting once again in Bruchsal....

The "New" Luxury: Home Fragrance

Part Three - Antica Farmacista, Archipelago Botanicals 

&

"The Best of the Rest"

By Michelyn Camen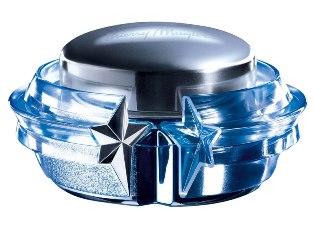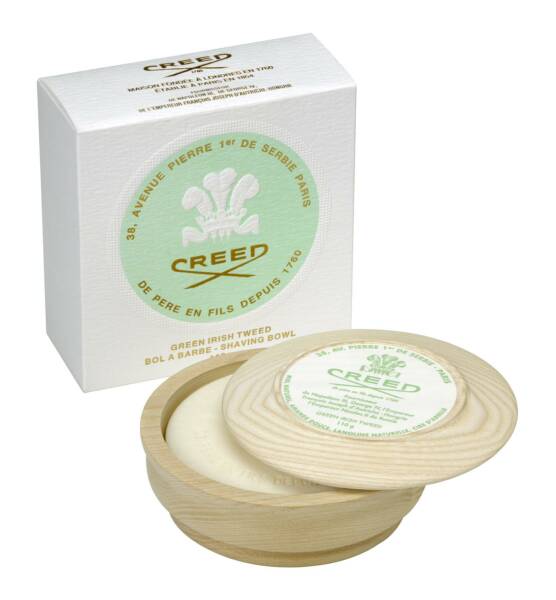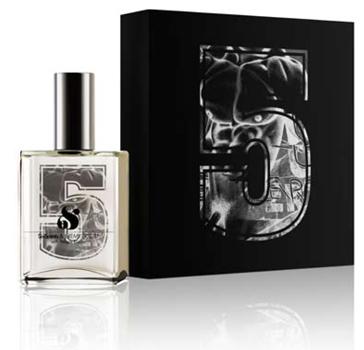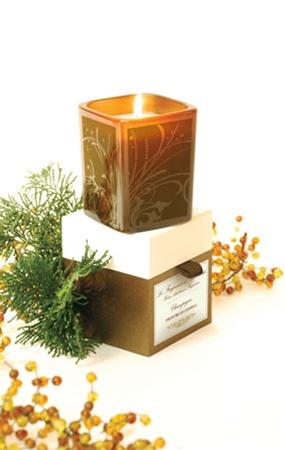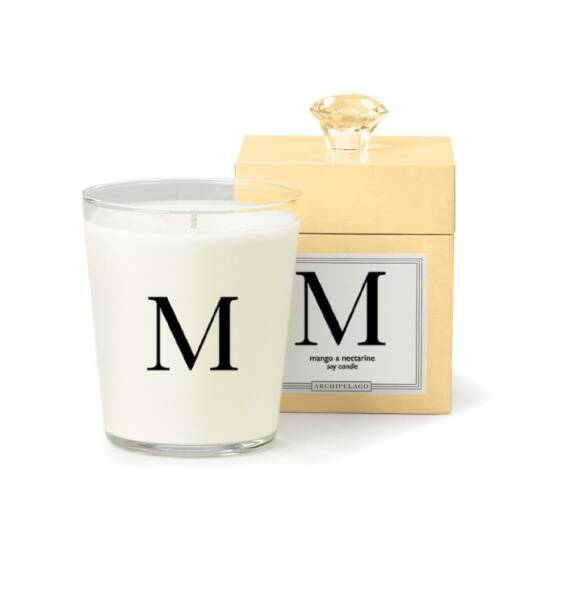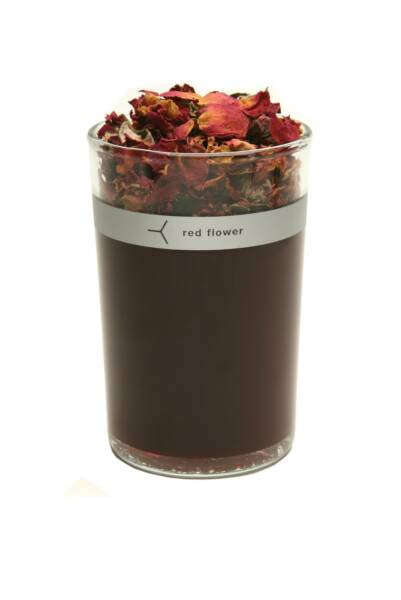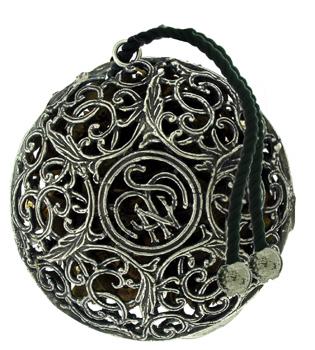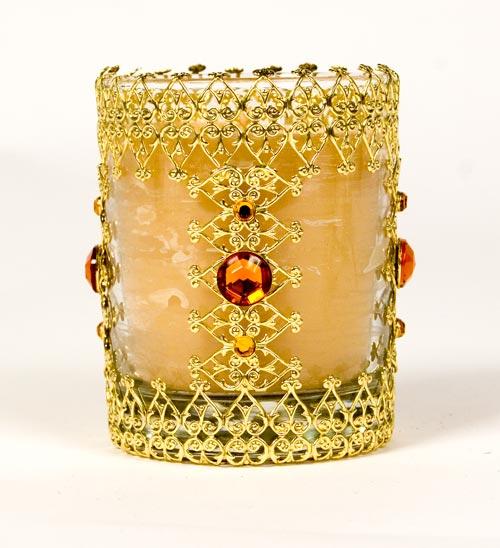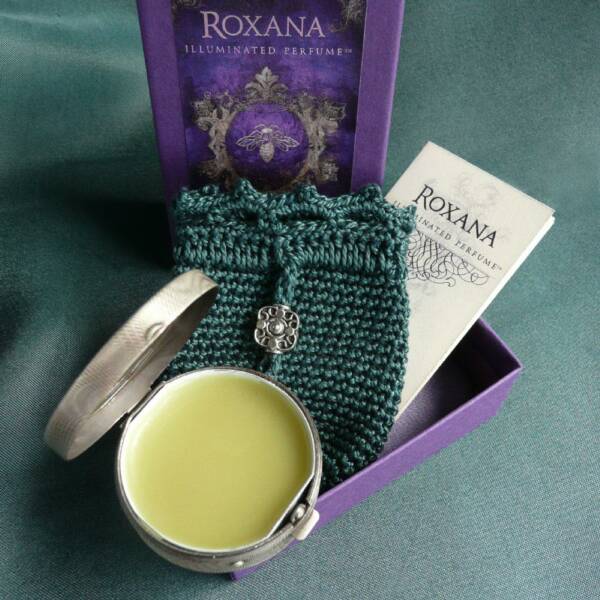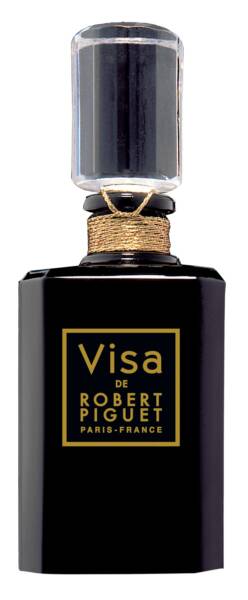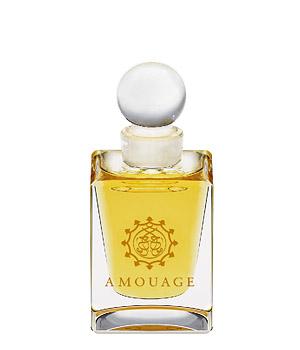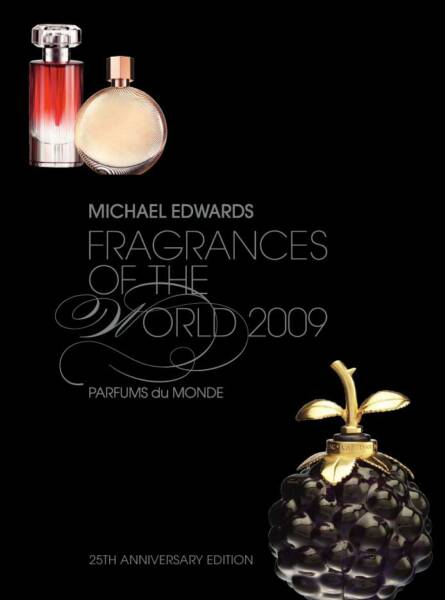 All rights reserved 2006-2010.  All content belongs to Sniffapalooza Magazine.  All articles by individual writers and contributors, understand and agree that each article that is accepted by the Editor for publication;

becomes the property of Sniffapalooza Magazine for the sole purpose of publication for Sniffapalooza Magazine. Articles may be archived for permanent use on the web site for Sniffapalooza Magazine and for future issues. 

All articles remain the property of Sniffapalooza Magazine for display purposes only. Sniffapalooza Magazine is independently owned and operated by Raphaella Barkley.

Sniffapalooza Magazine is independently owned and operated by Raphaella Barkley.