A Rose is a Rose is a Rose…

Unless it's Andy Tauer's Une Rose Chyprée

By Victoria Austin

Zurich-based perfumer, Andy Tauer, is a master weaver of dynamic tapestries in scent.  His talent for taking earthy, raw materials and crafting them into distinctive and beautiful fragrances is quickly becoming legendary.  His L'Air du Desert Morocain quickly acquired a cult following (Dear Mom, I've joined a cult). 

My other personal favorites, Le Maroc Pour Elle, that on several occasions caused me to be chased down by fervent sniffers to inquire what scent I was wearing, and more recently, Tauer's exquisite Incense Rosé, have kept me singing Andy Tauer's praises.  We perfumistas are always expectant when we get wind that Mr. Tauer is brewing a new fragrance in his lab in Switzerland. 

And this latest release is no different. 

For the past year, Tauer has not only been creating a new fragrance, but a Les Memorables line. Les Memorables will be developed from rich essential oils and absolutes combined other more difficult to obtain materials and offered in

15 ml hand packed flacons.

The first fragrance released by Tauer in this new line is Une Rose Chyprée.   The notes Tauer shares in his oriental rose on a chyprée base include two natural extracts from rosa damascena – the absolute and the steam distilled essential oil containing one pound of fresh rose petals, steam distilled in the traditional way.  Spicy bay and hot cinnamon and a fresh accord built around bergamot, lemon and Clementine essential oils and Green Bourbon geranium oil  make up the heart, with the base  of labdanum, oak moss, patchouli, vetiver and vanilla.  Wow!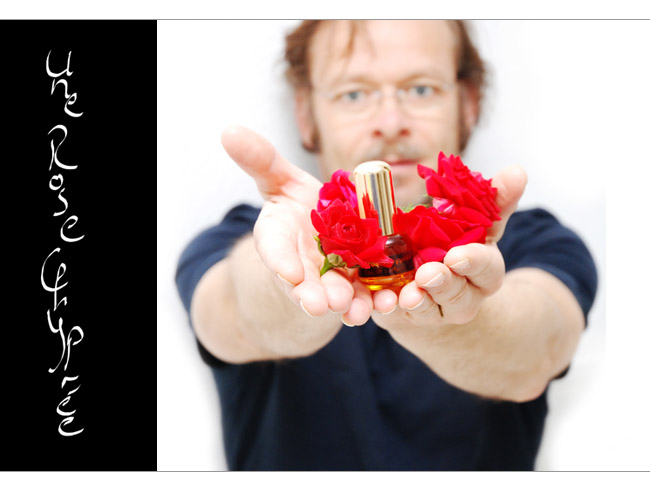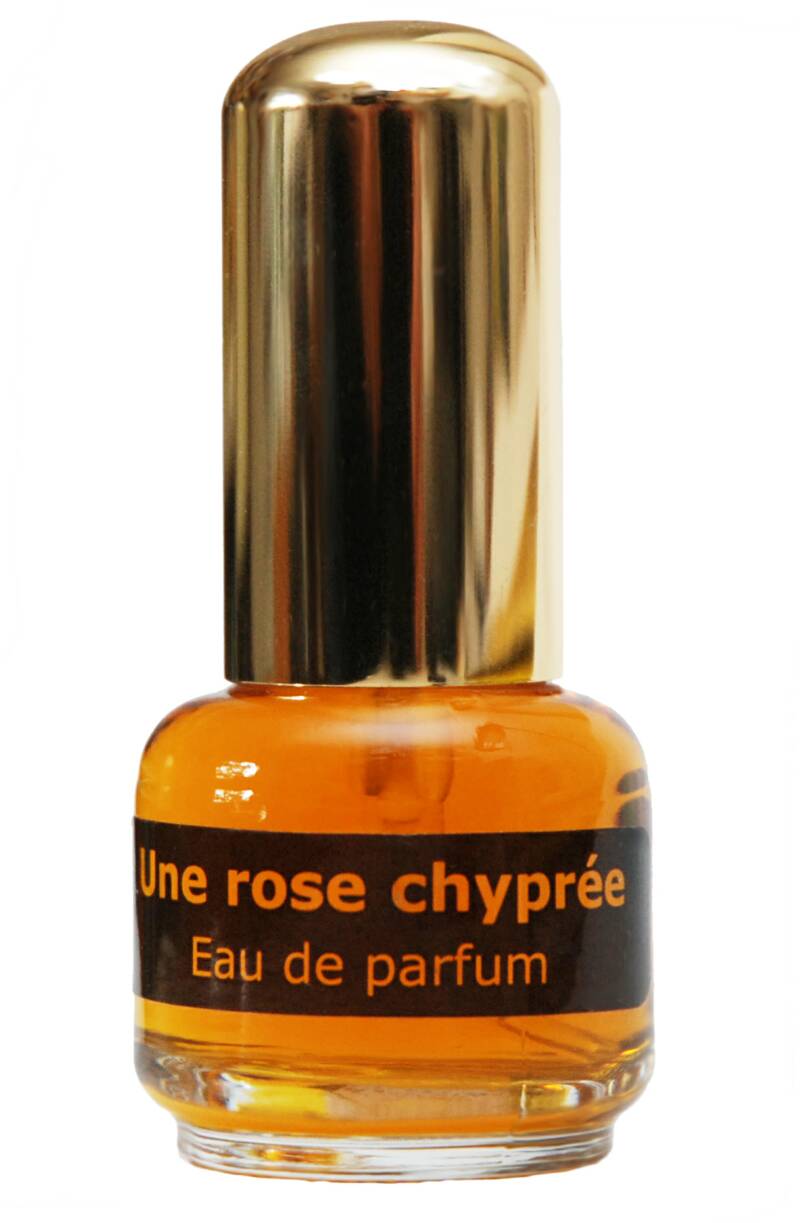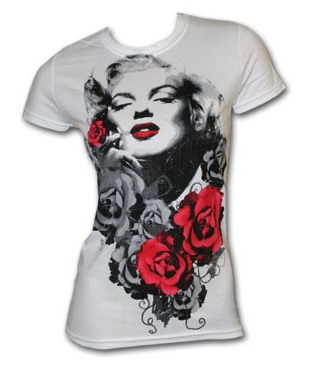 Une Rose Chyprée opens insistently, enveloping me with thoughts of old world vintage magnificence.  No rose I've ever experienced has opened with this kind of depth and breadth and richness. It's as if the extracts and absolutes and pound of fresh rose petals contain the rich earth beneath them as well as all of the phases of a rose at once.  Shortly, a cozy, warm spiciness ensues and lingers and calms into a lovely juxtaposition with the rose extracts and absolutes.  For a moment my taste buds want to devour something in it similar to a dark chocolate cinnamon rose confection – rich, not too sweet, and with a little bite of warm spice.

Further into the experience, the minty Bourbon geranium lights my nose, then the softness of the labdanum, oak moss, patchouli, vetiver and vanilla.  Mostly hints of the labdanum and vanilla and only light sensations of earthy oak moss and vetiver round out this beauty on my skin.  Staying power, as with all Tauer's scents in my experience, is excellent, and the concentration is such that a little dab will do you well from morning to evening and then some. 

Once again, Andy Tauer has given birth to something dramatically unique and opulent, begging to be experienced and celebrated.  I'm on board with adding Une Rose Chyprée to my collection of Tauer's previous fragrant triumphs.  This modern vintage-esque rose chyprée has me by the nose and won't let go.

Can we even begin to dream what Mr. Tauer has up his sleeve for us with his next release?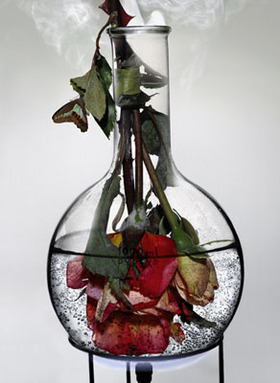 Images courtesy of Andy Tauer. Marilyn Monroe Rose T-shirt and Rose in Glass Beaker courtesy of Editor.

A very special thank you to Andy Tauer from Raphaella and Victoria!


Victoria Austin is a freelance writer, singer and fragrance collector and enthusiast living happily with her family in Texas.